When the Bad Owl Coffee shop opened in Henderson, Nev., in February of this year, Harry Potter fans and their enablers in the media collectively rejoiced in the Potter-themed shop's whimsical nods to the fictitious wizard's world and culture.
The shop serves a Butterbrew latte — based primarily on a butterscotch flavoring, much like its "wizarding" beverage inspiration, Butterbeer — and is decorated throughout with visual references to such Potterisms as Platform 9 ¾ and Severus Snape. There are some Doctor Who elements interwoven as well, for an all-around British supernatural atmosphere.
Meanwhile, patrons more attuned to real coffee than to fictitious wizards have enjoyed the waving of another sort of wand behind the counter — the steam wands, of course, of the shop's Synesso MVP Hydra espresso machine. A Yama glass slow-drip tower yields the shop's popular Kyoto-style cold brew, while pourover, nitro cold brew, Aeropress and Fetco batch brews are also on offer. As it very clearly indicates in large lettering at the top of the front page of their website, the company is about "serious coffee" first, with a "hint of magic" second.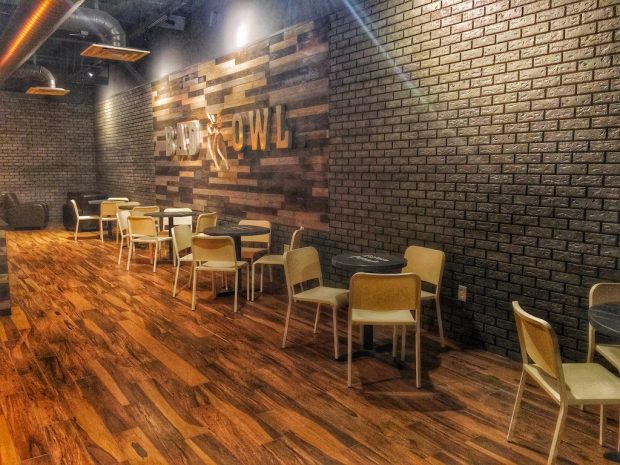 "We don't have anything mild. All of our coffees are very, very bold," Bad Owl co-owner Baily Cheng told Daily Coffee News, adding that they tend towards darker-roasted, nuttier and chocolatier flavor profiles. Bad Owl has sourced their roasted coffee to this point from local wholesale micro-roaster Colorado River Coffee Roasters, located in the Boulder City, Nev., the next town east, though they hope to bring roasting in-house within a year or so.
"We're very big on supporting the local community," said Cheng, who was trained along with co-owner Yuzo Kono by CRCR prior to opening the new shop, and who has also worked in several coffee shops previously. J.K. Rowling notwithstanding, Cheng finds inspiration in the top-shelf coffee shops she has frequented in visits to Los Angeles and around Asia, hopes to keep Bad Owl's program on the level of true craft coffee, and not "drive-through coffee," as she put it.
In the coming year, Cheng stated the company intends to open a second location somewhere in Summerlin, Nev., which is on the opposite of Las Vegas, and within five years open a third ideally somewhere on the Las Vegas strip, which is about a 20 minute drive from the current flagship.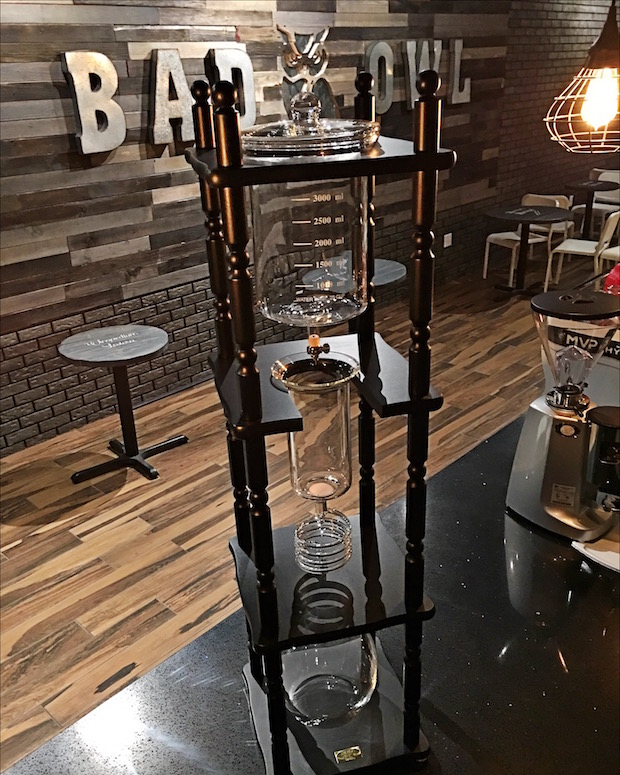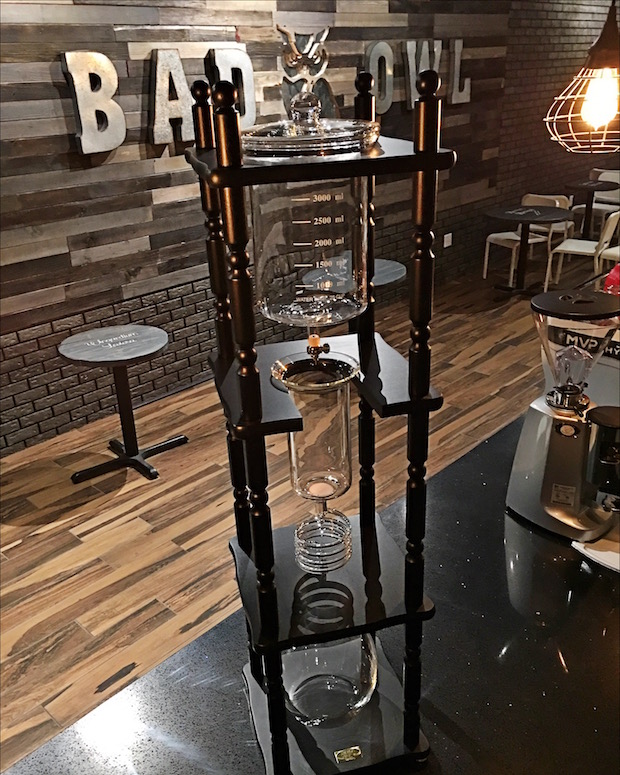 "A lot of people come in, and they don't drink coffee, they just want to see the decoration and what we're serving," said Cheng about their Potterhead patrons, adding that she encourages this type of customer to try the coffee before recommending other non-coffee menu items. "Nine times out of ten, they do like it."
At the same, Cheng said that they also keep a watchful eye on the web and have been pleased with reviews that have appeared online among customers for whom the coffee comes first.
"We do get a lot of Yelp reviews saying that even though it's themed, we're actually really good on coffee, and that really makes me happy," said Cheng. "I want to focus more of our company towards perfecting that coffee. There's never a finish line, there's always something to improve on, something to learn about coffee."
Howard Bryman
Howard Bryman is the associate editor of Daily Coffee News by Roast Magazine. He is based in Portland, Oregon.