When specialty coffee fulfills its reputation for pretentiousness, pristine new shops seem to swoop down from above and glide into a neighborhood like swans into a duck pond. In Rochester, N.Y., a new multiroaster serves meticulously crafted drinks made from coffees roasted by some of North America's finest roasteries, although as swan-like as that sounds, Ugly Duck Coffee strives to make everyone feel at home.
"We didn't want to be super coffee-related, we just wanted to have fun and have a more relaxed atmosphere and be very approachable," Ugly Duck cofounder Rory Van Grol told Daily Coffees News about the name of the shop that's currently in soft-opening mode. "It breaks that barrier down."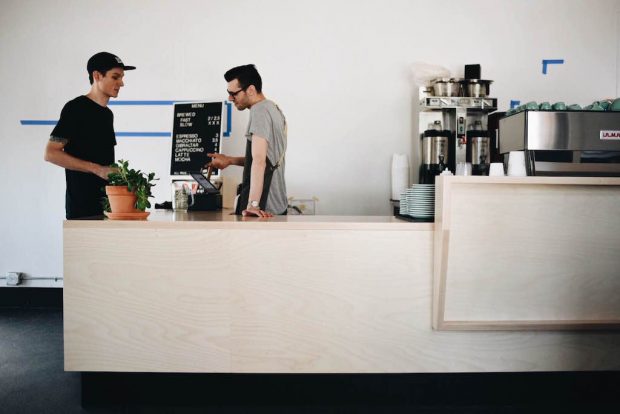 In the 900-square-foot former home of the Little Bakery, Ugly Duck opened its doors last week with a Gesha roasted by Denver, Colo.'s Sweet Bloom Coffee Roasters and the Leftist Espresso blend from Ithaca, NY's Gimme! Coffee in their Mahlkonig K30 Air hopper for a straightforward espresso menu facilitated by the classic industry workhorse, the La Marzocco Linea EE. Samples on the short list for possible inward rotation include coffees from Four Barrel out of San Francisco, and Detour from Toronto, Canada.
For the opening stretch, brewed options come by way of Walter, the Ugly Duck Fetco brew tower. "Walter's a good, dependable old man," Van Grol said affectionately, noting that they'll also soon roll out what he described as an "intentional" slow brew bar as well.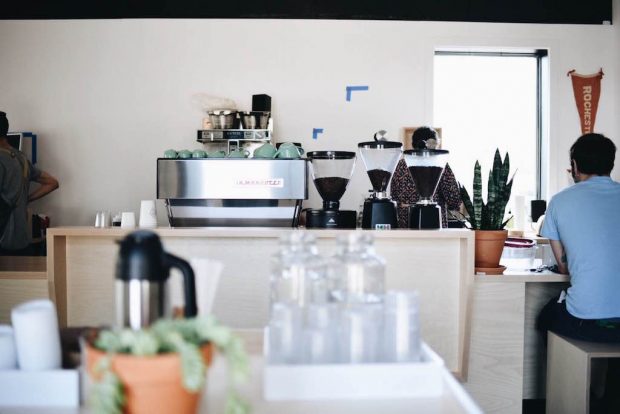 "We'll offer what we think is highlighted the best on whatever pourover method we want, and then go from there," said Van Grol, who anticipates this being a more efficient and simple way of offering a variety of coffees and brew methods without saddling baristas with several different recipes and potential need to adjust grinders for each individual coffee.
Though they wanted to wade into the water with a soft-opening, Ugly Duck found their newly opened doors to be like floodgates, with business going immediately strong, fueled by enthusiastic word of mouth and social media buzz. Getting up to speed has therefore become a speedy process in itself, which actually suits the business well as they transition into stationary retail from about a year of catering, pop-ups and special events, which they still do.
At weddings for example, guests typically all have coffee at once, and with their traveling setup of a paddle-actuated La Marzocco GS3 and Chemex brewers, they just recently catered a wedding of 300 people.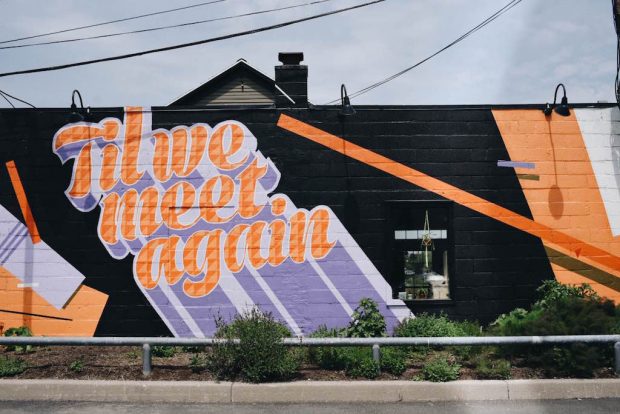 Van Grol fell in love with specialty coffee instantly upon landing a position doing back-end work for the Providence, R.I., roasting company New Harvest Coffee Roasters, and then honed his barista skills with Joe Bean Roasters after moving back to his hometown of Rochester in 2010.
Five years later he was voted Best Barista by readers of a local newspaper. "I was very humbled to win something that I did not try to win," laughed a modest Van Grol, adding that while he would love to learn more about roasting, he prefers to stick to what he knows and let those that know roasting do what they do best.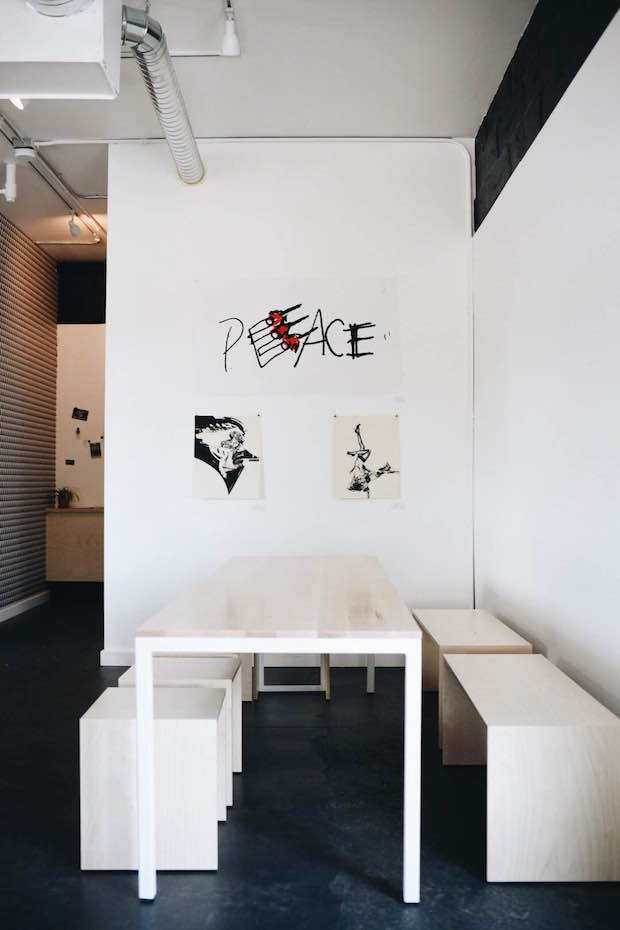 "I would love to learn how to roast, but as a business, I don't want to take anything on that I don't know hands-on," Van Grol said. "I'm going to leave that to the people that I think do a really wonderful job."
Apart from occasional appearances near copacetic food-related businesses around town, Ugly Duck also mines the multi-retail concept by popping up in places of non-food business as well. "We've been trying to do something at one of our favorite record stores in town, but their doors aren't big enough to get our mobile cart through," said Van Grol, who's also the lead singer for Rochester-based hardcore punk band Achilles. "But they do a record fair, so we did that, which was awesome."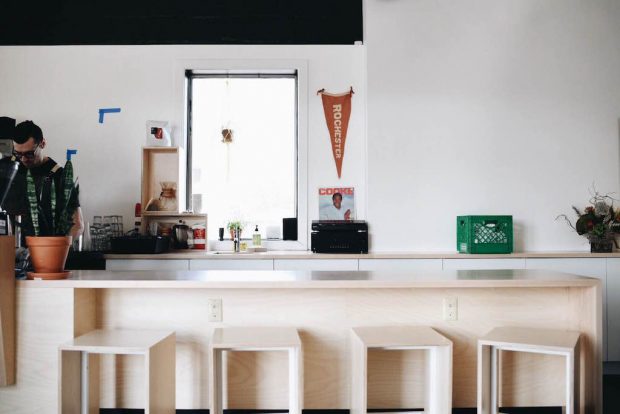 Looking ahead, should the brick-and-mortar location perform well, Ugly Duck's expansion plan might take the form of additional micro-shops within "nooks and crannies" of other businesses and hotels, rather than additional standalone coffeehouses. It's a concept they've already tested through their pop-ups, one of which have happened in partnership with a local skate shop for Small Business Saturday this past year. Other pop-ups have occurred inside apparel shops such as West Elm, Anthropologie, a local independent vintage clothes shop and a vintage modern furniture store.
"If you walk in somewhere, and you're like, 'Wow this place is cool. Oh, you have coffee?' I'm getting coffee,'" said Van Grol with a laugh. "For me it doesn't matter. I'll go to this store to possibly buy something, but if you had coffee that was really good, I'd definitely have coffee."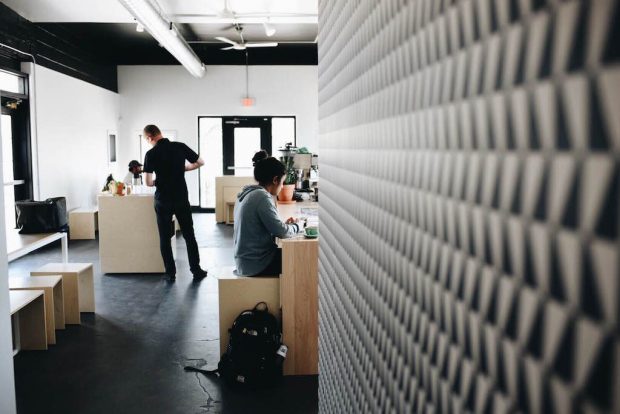 Howard Bryman
Howard Bryman is the associate editor of Daily Coffee News by Roast Magazine. He is based in Portland, Oregon.