Daniel Parker, cofounder of Key City Coffee Roasters, describes the small West Central Texas city of Abilene as a coffee desert. The closest other sources of fresh-roasted coffee are located either in Fort Worth or Lubbock, therefore the prevailing local palate is not what anyone might consider adventurous when it comes to coffee. But that doesn't mean the people of Abilene aren't entitled to the highest quality coffee they can get, even if they do prefer it on the darker side, at first.
"My passion is giving something to somebody that they'll enjoy. And maybe something that they've never tried before," Parker told Daily Coffee News. "If somebody's used to just drinking Folgers every day, and you give them a cup of Ethiopian Yirgacheffe, they're going to be like 'oh my gosh, this is unlike any coffee I've ever had before.'"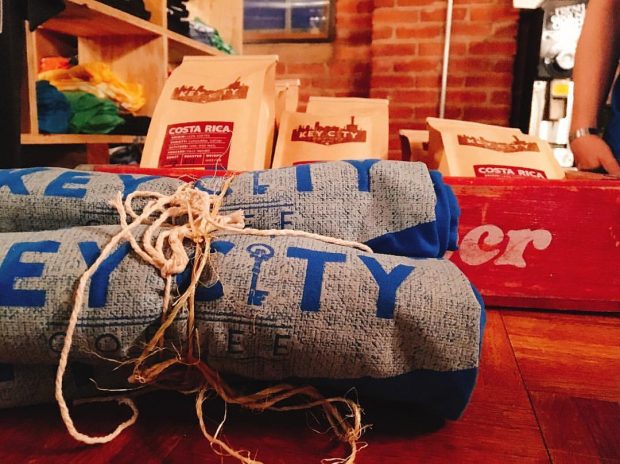 Since November of 2015 Key City has been roasting greens sourced through Café Imports on a modest 2-kilo-capacity propane-fueled BC 2000 coffee roaster purchased from Arizona-based Buckeye Coffee, through which they endeavor to raise the bar of regional consumption.
"The way I approach roasting is that you start with good quality beans," Parker said. "It's always about education. A lot of people aren't going to go for the city roasts, the lighter ones. It doesn't fit their tastes. We want to show those profiles off and teach people that there's different flavors and different things that come out in different roasts."
And yet, the lighter roasts that he personally prefers and that he'll always mention in conversation are not necessarily what they prioritize for delivering to consumers. "Most of our standard profiles are going to be crowdpleasers," said Parker.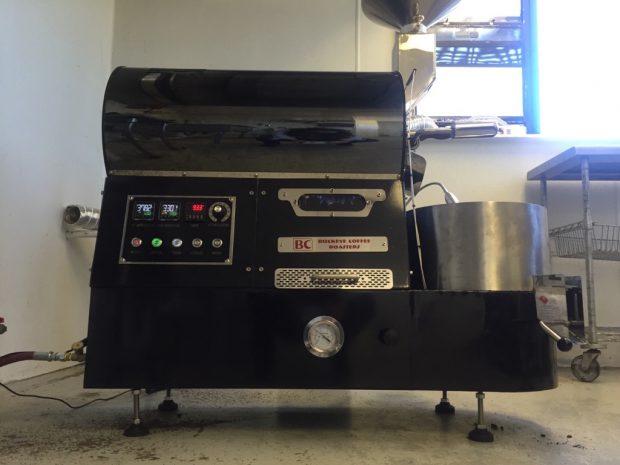 From their 400-square-foot roastery on Texas Ave. in Abilene, Key City currently roasts for about a half a dozen wholesale clients as well as online retail of single-pound bags or sampler packs of four 2-ounce bags. They're working towards establishing some regional grocery store shelf presence. In the meantime Parker said he also anticipates upgrading to a larger roaster that will cut down on the overtime it takes to do so many tiny batches.
Another potential development could come in the form of a partnership with a friend working abroad, who would like to facilitate direct trade relationships specifically between Key City and coffee farmers in Burundi.
"We just want to put good coffee in the hands of the people," Parker said. "That's sort of been our mantra since starting our business."
Howard Bryman
Howard Bryman is the associate editor of Daily Coffee News by Roast Magazine. He is based in Portland, Oregon.