Just in time for its 20th anniversary year in business, Oakland, Calif.-based green coffee and home roasting supply retailer Sweet Maria's Coffee, and its growing micro-wholesale entity The Coffee Shrub are in the process of making some major space upgrades.
"We have outgrown our current location and will benefit from having more space for coffee storage, Coffee Shrub and our packing area," marketing manager Byron Dote told Daily Coffee News. The Shrub and Sweet Maria's will both be relocating out of the joint company's current 7,000-square-foot West Oakland warehouse at 1115 21st Street and into a 15,300-square-foot warehouse nearby as soon as the buildout in the new space is complete.
"We aren't sure what the fate of our current warehouse will be. We'll have to figure that out soon," reported Dote, who said that plans for the new space include an expanded retail area where home-roasting gear will be on display and where customers can purchase green coffee or pick up their orders in person.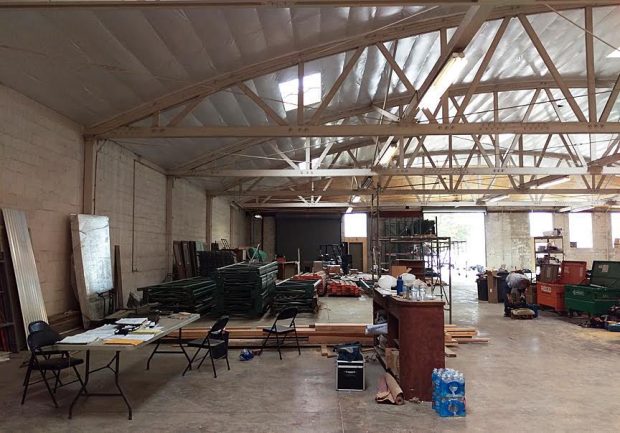 Founded in 1997, Sweet Maria's Coffee has grown to a point of shipping upwards of two dozen pallets every week, stacked high with green coffee, equipment and accessories to home roasters around the world. The Coffee Shrub, their industry-facing subsidiary, specializes in selling greens in 50 or 100-pound bags for lower-volume micro-roasters that nevertheless want access to the highest quality greens possible, which are often unaffordable by smaller businesses in standard full-bag volumes.
The new space will include a larger demonstration area where workshops and cuppings held by staffers on both sides of the business will educate the public not only on matters of roasting and tasting, but in finer points such as differentiations among specific notes. Recently the company held a "sugar cupping" as part of a coffee cupping event, where people were invited to consider differences among variety of different sugars diluted in water, such as muscovado, demerara, coconut palm and more.
"We don't have an exact date but we are looking at sometime before Fall," said Dote. The address will be announced as the opening date draws nearer, though the company has stated that the new facility is only a few blocks from the original.
Howard Bryman
Howard Bryman is the associate editor of Daily Coffee News by Roast Magazine. He is based in Portland, Oregon.