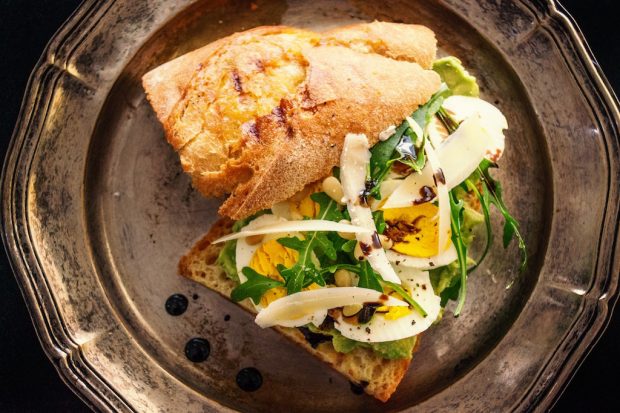 Over the past 10 years or so, retail purveyors of specialty coffee have routinely propagated concepts from the culinary world in order to elevate and promote their core product. Yet, somewhat ironically, many still consider their food programs — should they exist — as an afterthought, much in the same way a fine dining restaurant may fail in offering quality coffee.
From 1995 to 2008, the longtime coffee industry event Coffee Fest produced an intensive three-day course that ran in conjunction with the trade show called "The Specialty Coffee Business Seminar." During that seminar the prevailing sentiment was coffee shops should focus on coffee and be cautious of or stay away entirely from offering food.
Of course today we see culinary collaborations and food offerings of all kinds in coffee-first café environments, which is a reason Coffee Fest this year is introducing Food Integration Labs, a seminar that will launch in conjunction with Coffee Fest Anaheim, taking place Sept. 30 to Oct. 2, in Anaheim, Calif.
"Back in the 1990s and the early 2000s, most coffee retail concepts did not include food service or any type of culinary program," Coffee Fest said in a recent announcement of the new food-focused program. "Times of course are ever changing and the coffee industry continues to evolve."
The three-hour Food Integration Labs are being designed to provide practical operational tools and advice for those café owners seeking for the first time to augment their quality coffee operations with profitable, manageable food operations. The group says the labs will focus on menu development, equipment considerations, build-outs and retrofits, merchandising and promotion, food sourcing and storage, food preparation and demonstration, and sampling.
"The three hours will finish by using these tools to produce dishes from the four day parts — breakfast, lunch, dinner and dessert — designed to educate and inspire you," said Coffee Fest, which is offering the lab seminars to fest-goers for $80.
Nick Brown
Nick Brown is the editor of Daily Coffee News by Roast Magazine. Feedback and story ideas are welcome at publisher (at) dailycoffeenews.com, or see the "About Us" page for contact information.