The spread of high-quality specialty coffee into fertile and underserved new markets is not unlike the establishment of a new irrigation system, bringing water from a source to the fields and people that need it. That's in a nutshell what Pumphouse Coffee Roasters strives to do — to tap into the well of established science, craft and strategy in order to advance the cause of quality in the West Palm Beach, Fla. region, in hopes of eventually contributing to the trails blazed at the vanguard of the industry.
"We're young and hungry, and trying to help progress the industry and get people access to better coffee," Pumphouse co-founder Alex Le Clainche told Daily Coffee News, describing South Florida as an area that was late to the specialty coffee party but which has arrived with great potential, needing only some further educational efforts to filter into the local coffee culture.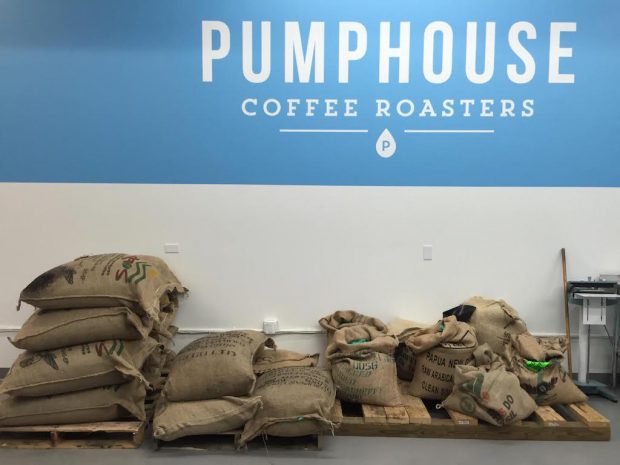 "Florida in general is just kind of late for everything. We were late to good food, and now the food scene is starting to really pick up here; late to craft beer, now breweries are popping up left and right; and coffee's there too," said Le Clainche, adding that in these early days for the Jupiter, Fla., specialty coffee scene, education has proven to be vital to forging the path ahead. "Education has been the thing that we're pushing as hard as we can. It's super time-consuming, but we feel that it's just so necessary."
Brothers and partners Christian and Alex Le Clainche launched Pumphouse about four months ago with widespread wholesale as the goal, while an online retail store and an RTD cold brew product serve not only as stepping stones to spreading the name and the brand but also a bolstering source of revenue in the midst of what Alex Le Clainche said has been a slow whole-bean summer for a lot of the area roasters he's in touch with. "Cold brew has been growing pretty strongly, we're in about 20-25 locations and we growing by about three to four locations per week, said Le Clainche, "so that's been exciting."
To prepare for their new enterprise, Le Clainche said he and his brother, who has an MBA and a law degree, took a sort of "divide and conquer" approach. Alex headed out for training on the roasting and business side from Boot Coffee in Mill Valley, Calif., while Christian took up residence in a 1964 Airstream Overlander they parked not far from downtown Austin, Texas, where he started accumulating exposure and experience with barista-craft at shops including Caffé Medici and the Juan Pelota Café, working the bar at the latter for a stretch. They've also sought the counsel and mentorship of experienced professionals in the field, such as time spent with Brewed Behavior luminary and former SCAA president Tracy Allen in Kansas City, Kan.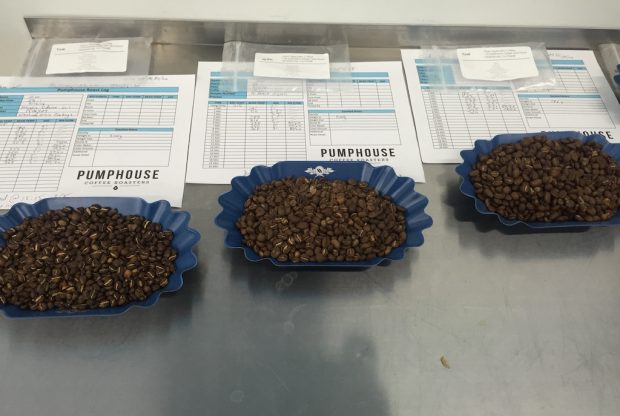 Upon reconvening in Florida, the brothers had hoped to find investors in favor of the idea of converting the Airstream into a coffee trailer for pop-ups and mobile retail, though that idea has been shelved for lack of support in the short term. "It would have spread us very thin, but I still believe it would've been a great catalyst and got us a lot of exposure," said Le Clainche, who hasn't completely abandoned the idea for the future.
In the meantime, the hope is for wholesale to pick up before their success via cold brew runs any risk of a pigeonholing pitfall. "We're also trying to make sure people understand that we're not just a cold brew company," said Le Clainche, adding that their whole-bean sales efforts have shifted from a door-to-door strategy to a more targeted style of networking among chefs and other culinary decision-makers.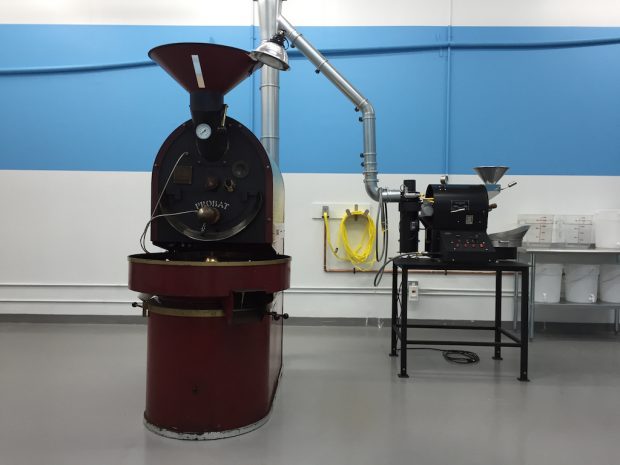 The greens that progress from Pumphouse's 1-kilo Diedrich profiling roaster to their larger Probat L12 are sourced mostly through Café Imports for now, while other purchases and samples have come from Zephyr Green Coffee Importers, Mercanta and others. Having already traveled to coffee-growing operations in Panama and Costa Rica, Le Clainche hopes to network his way into piggybacking on origin trips to Ethiopia and other countries soon, in hopes of not only establishing direct trade ties but also collaborating with other roasters on containers and purchases.
"What I crave in coffee and in what we roast is sweetness," Le Clainche said of the Pumphouse perspective on roasting, adding that a "clean cup" is also always forefront in their goals, which they go about achieving by a sort of process of elimination.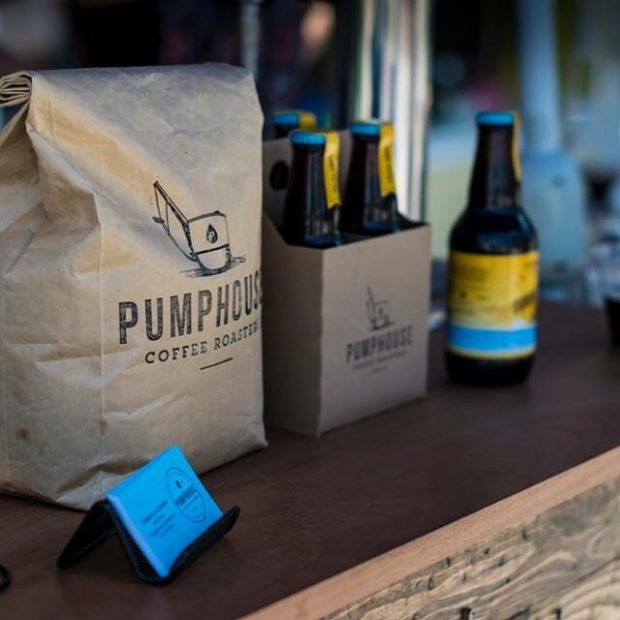 "One of the things that we always try to do right out of the gate is identify defects," said Le Clainche, citing astringency, smokiness and sourness as notes they'll always immediately set about correcting through profile modification. "We're always looking for a nice balance between body and sweetness. I prefer coffees that are typically higher in acidity, but that doesn't mean that I degrade the integrity of coffees that are lower in acidity if they're still a really nice coffee."
While there are plans percolating and fundraising efforts in motion towards a possible retail location to come together this fall, Pumphouse Coffee will in the meantime continue to pursue excellence in roasting for wholesale and cold brew, learning more at every turn while honing their skills and navigating the culture and politics of business around Jupiter, Fla.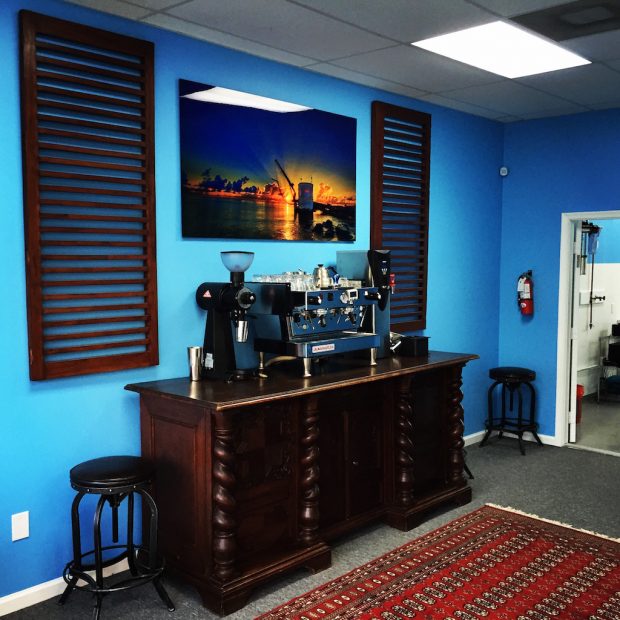 "I didn't put a lot for thought into how things were going to be adjusted in the business-scape, and how much we were going to learn being in business," Le Clainche said. "With it only being about four months right now — it's pretty crazy, it's been overwhelmingly awesome. Just a lot of learning."
Howard Bryman
Howard Bryman is the associate editor of Daily Coffee News by Roast Magazine. He is based in Portland, Oregon.