A sign that the specialty coffee market in sunny San Diego is far from cresting, roaster/retailer Swell Coffee Co. has just opened a greatly expanded roastery inside a 2,600-square-foot warehouse space in the Midway District of Point Loma.
More than a year in the making, the roastery expansion essentially represents a new era in business for the company, founded five years ago as a single retail location in Mission Beach by John Vallas. Upgrading from a 3-kilo electric roaster to a 35-kilo Loring roaster, with room to add another, the Swell team has also added a destoner, a new sample roaster, and will soon be adding a six-bottle line for a new bottled cold brew.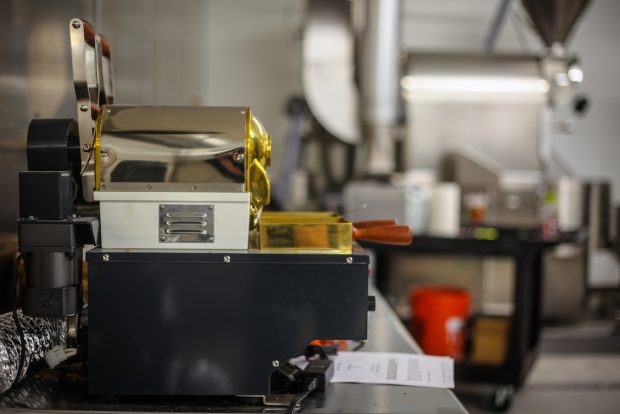 "I have this huge building that we can grow into hopefully over the next four to five years," Vallas told Daily Coffee News, adding that until the roaster or bottling line are running at higher capacities, he's explored opening the facility up to other coffee companies for toll roasting or bottling relationships. "Looking at the production capacity we have that we're not using right away, for us it makes financial sense to keep that roaster running. The coffee community here in San Diego is really small so we all know each other, and how we operate is kind of like an open book."
For Vallas, the new roastery represents greater capacity not only for wholesale, but for spreading the coffee company's farmer-first mentality. Vallas' own journey in coffee has been relatively short but intense since pulling his first shot of espresso only after buying the first Swell Cafe. The company began roasting a year and a half ago, and Vallas' entire mindset changed after an origin visit to Mexico in which he met farmers whose entire livelihood was based around coffee.
"Of course every country is different and every farm is different, but it's really from that first trip that I realized this is serious," Vallas said. "I really got the idea that my business is responsible for this. Us spending $4 on a latte, that's not trickling down. That's not how it works. The whole system is set up for me to win. The whole system has rattled me."
Since that time, Vallas has worked closely with various brokers in numerous countries to help facilitate direct, two-way communication between Swell and the farmers who produce its coffees. This communication is geared toward coordinating and facilitating quality improvements at farms and mills, while also "putting more US dollars in their pockets," as Vallas described it.
"I don't mean to take away from the brokers who are doing great things," Vallas said. "We still work with brokers to help us facilitate the transaction and the transportation. But being able to work directly with people cultivating the trees, and understanding what they really need — or when we're cupping and able to give them feedback — it's not revolutionary, but it's just not something you see happening very often."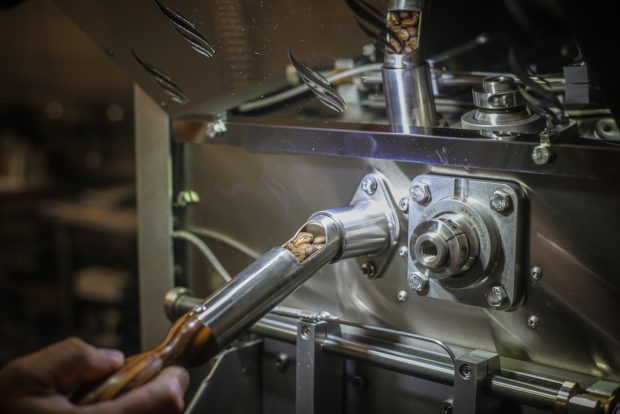 Vallas doesn't shy away from working these kinds of relationships into Swell's marketing, but he suggested it's more of a true reflection of the company ethos than an opportunity to capitalize off a good story. Said Vallas, "If people ask and they're interested, we give them an opportunity to ask about it, to let them know they're making a positive choice by doing business with our cafe."
Nick Brown
Nick Brown is the editor of Daily Coffee News by Roast Magazine. Feedback and story ideas are welcome at publisher (at) dailycoffeenews.com, or see the "About Us" page for contact information.