For local economies as well as the human spirit, nothing revitalizes like good, fresh coffee, and post-industrial Poughkeepsie, N.Y., is currently getting a sip.
The once-thriving and now relatively sleepy Hudson River town is home to progressive new coffee company North River Roasters, which currently operates CSA-style with prepaid subscriptions and centralized pickup locations, and has an eye towards converting into a worker-owned cooperative as they continue to expand.
Inspired by his college-age daughter's passion for the barista work she does part time at local shop The Crafted Kup, Feza Oktay took his home-roasting hobby into the professional sphere late last year. Having grown at home from a Fresh Roast machine up to GeneCafe and then crossed over into a commercial 6-pound-capacity Artisan 6M fluid bed roaster, Oktay undertakes production for North River Roasters' wholesale and CSCR (Community Supporter Coffee Roaster) clientele from inside a shared commercial kitchen at 391 Manchester Road in Poughkeepsie.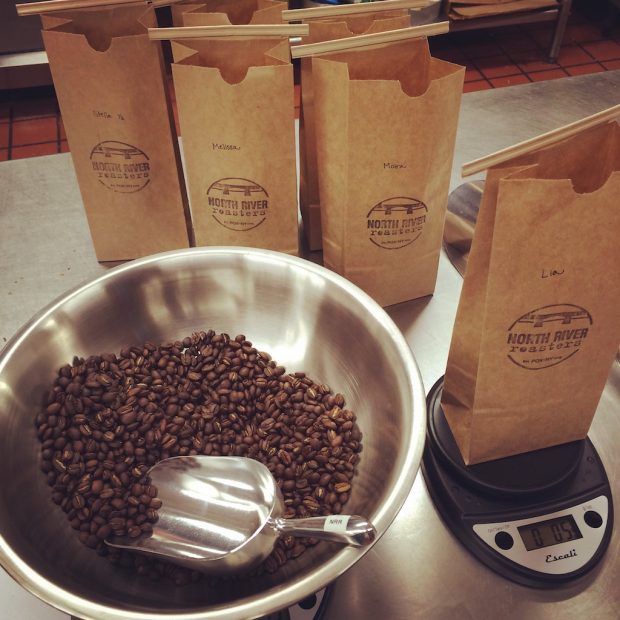 Prepaid CSCR subscriptions are available in three-, six- or nine-month increments with several pickup locations around Poughkeepsie, and the company has partnered with the Poughkeepsie Farm Project to give its customers the option of including North River coffee in with their usual local-grown fruit and veggie CSA boxes. "It was like their coffee was almost part of their farm CSA," Oktay told Daily Coffee News.
Oktay prefers that model for now, not only for the financial advantage of getting paid up front but also for the community engagement and spirit fostered by centralized pickups, the partnership with the farm CSA and the sustained attention of his customers. NRR also has three single-origins and one blend on shelves at Adams Fairacre Farms market, though this is a deliberately small cross-section of offerings.
"One of the things we promote with the CSCR model is a whole slew of different varieties, bringing new coffees in that we get feedback on from the subscribers," said Oktay. "As a subscriber you're going to be getting a much wider variety of coffee."
Community spirit is central to the brand, and NRR has committed to progressive hiring practices in bringing on help with production from youth transitioning out of homelessness or recent incarceration. Oktay is slowly but surely wading through the considerable mounds of paperwork involved in achieving B-corp certification, and once the business has grown to the point of having a staff of more than just a few people, Oktay wants to convert it to a worker-owned cooperative for the benefit of the local community.
"Based on the research that we did, it seems to make more sense to get a stable business operation going and then think about the conversion to a worker-owned cooperative, as opposed to trying to figure out all the details of getting it going while at the same time being a worker-owned cooperative," said Oktay. To that end, the next big step for North River Roasters is to move out of the private commercial kitchen and into the Poughkeepsie Underwear Factory, a historic industrial building undergoing renovation in Poughkeepsie as part of a revitalization effort.
The three story, 22,000-square-foot building originally built in 1874 and added to the U.S. National Register of Historic Places in 1982 will be about two thirds live-work space and studio apartments with the remainder slated for community-oriented businesses. One of those will be the Poughkeepsie Open Kitchen — another incubator kitchen — and the other will be North River Roasters.
Oktay said that North River will operate a roastery café there, with a single-group Nuova Simonelli espresso machine, batch brews, Chemex and Bee Hive manual pourovers and nitro cold brew.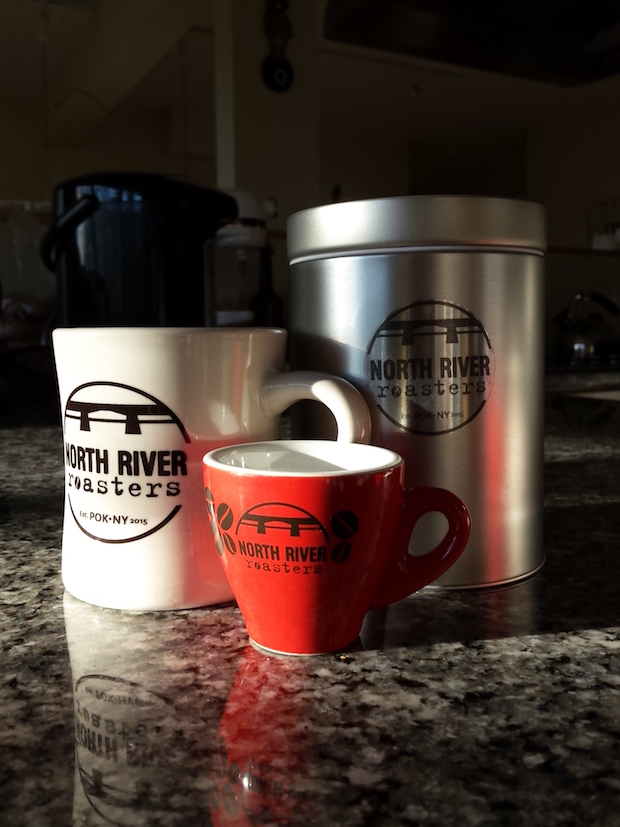 "The whole Underwear Factory project is a community revitalization project, to try to provide some economic activity in an area where it has historically been lacking," said Oktay, noting that it's for this reason that they'll start modestly, equipment-wise, not knowing exactly what kind of foot traffic or demand there will be once it gets going. They do however hope to add a 12-pound Artisan roaster to the production line as soon as that model becomes available.
North River Roasters aims to be up and running inside the Underwear Factory, and to be B-corp certified, by January 2017.
Howard Bryman
Howard Bryman is the associate editor of Daily Coffee News by Roast Magazine. He is based in Portland, Oregon.