It's pretty common for folks that live in the cities and towns of Westchester County, N.Y., to divide their time between home and New York City, as proximity to the Big Apple is one of the best and most important features of the area.
For Pinebrook Coffee Roasters, a startup roaster based in the city of White Plains, about 25 miles north of Manhattan, this is certainly true, as production for the largely online retailer is split between a custom-made gas-fired sample and profiling drum roaster in White Plains and a larger Probat at the Pulley Collective collaborative roasting facility in Brooklyn.
Pinebrook founder and roaster Norman Eisler lives in Westchester. "By being local, I was able to set up a home office, small production and shipping area and keep start-up costs low," Eisler told Daily Coffee News. "As we grow, I would like to find a facility and use Westchester as the base of operations since I'm very familiar with the area."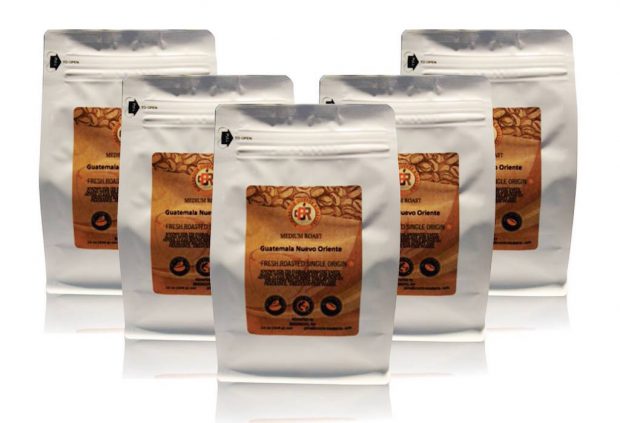 Eisler heads into the bigger city for bigger production runs, so far consisting of anywhere from around 15 to 150 pounds per session in batches of roughly 25 to 35 pounds at a time. "The micro runs and some of the profiling is done in White Plains, which then gives me flexibility to accommodate small custom roast-to-order demand," said Eisler.
The greens reaching Pinebrook primarily by way of Intercontinental Coffee Trading and Coffee Holding Company, Inc., with smaller orders also having come through Exim Products and Burman Coffee Traders, are approached with scientific exactitude.
"My goal is to be as consistent and efficient as possible, regardless of the size of the run," said Eisler. "I try to be as scientific about the process as possible, taking into account that as a craft, non-machine made run, there are variations both externally and internally that create the output."
Eisler's background is in finance, though a love of specialty coffee and fascination with the industry drew him in about year and half ago. He got in touch with Steve Mierisch and Brad Kornacki of the Pulley Collective and pursued the educational experiences provided there, which paved the way for Pinebook to emerge in full commercial form earlier this month.
"Pulley has been invaluable in teaching and mentoring me on achieving the stated profile goals," said Eisler. "They were my trainers, mentors and educators."
Pinebrook's online store went live last week. Going forward, Eisler said he hopes he can grow the business enough to support expansion into his own single, Westchester-based production roasting facility, after which a Pinebrook café of some kind could be in order, with a potential wholesale business even further down the line.
"It's a little too early in the ramp-up to have definitive ideas on café plans," said Eisler, adding that wholesale would be "at number three or four on the milestone ramp-up priority list."
Online growth is the more immediate next step. Eisler said that initial feedback has been great, and that the company plans to roll out a roast-to-order element as well as a subscription plan with the coming month or two. The most important thing from Eisler's perspective it to scale the business up without sacrificing quality.
"In our short history, it's been fun, exciting, and rewarding to partake in this industry," said Eisler. "We hope to continue to grow and be a part of it for a very long time."
Howard Bryman
Howard Bryman is the associate editor of Daily Coffee News by Roast Magazine. He is based in Portland, Oregon.