Family owned and operated Jacksonville, Fla.-based Bold Bean Coffee Roasters is undergoing a major expansion, shutting down its original 3,000-square-foot roastery, bakery and training lab in favor of a new facility more than twice that size. Additionally, the company's third retail café officially opens today.
Founded in 2007 as a small wholesale roaster by paterfamilias Jay Burnett, the company opened its first café in 2011 and its second three years later. The third shop is poised to open in a roughly 2,000-square-foot space at 1903 Hendricks Avenue in the San Marco area of Jacksonville, where drinks based on their SweetSpot espresso blend as well as rotating single-origins will be crafted by way of a 3-group Slayer espresso machine backed by a Mahlkönig Peak grinder.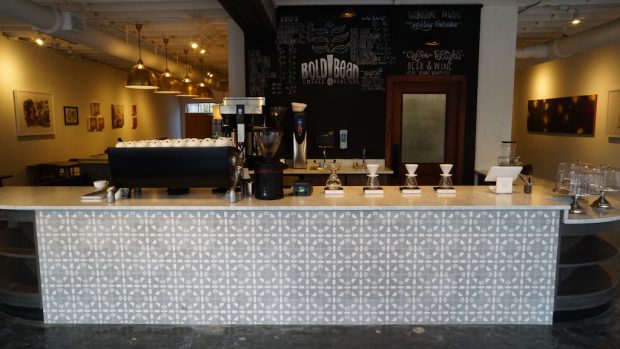 An EK-43 will break beans down to size for manual V60 and Chemex pourovers and Fetco batch brew, alongside taps for nitro coffees brewed and kegged at their roastery.
"Aside from coffee we will have seven beers on tap along with eight wines by the glass," Managing Partner Zach Burnett, son of Jay Burnett, told Daily Coffee News, adding that pastries and other goods will continue to be baked fresh daily from their roastery-bakery-HQ. "Our baker, Adam, my brother, will also be providing our shops with a selection of grab and go salads and sandwiches."
The company's 75-pound-capacity San Franciscan SF-75 and single-pound SF-1 roasting machines will be relocated into the new 6,500-square-foot facility and brought back up to speed by mid-November, according to Burnett. The new space also provides more room for their dedicated cupping lab, offices and training facilities.
"Our goal is to always highlight origin characteristics while enhancing the natural sweetness of our coffees," Burnett said of the Bold Bean roasting philosophy. "Our approach is fairly simple. Affect the coffee in such a way with the roasting process to fully develop our coffees while preserving positive acids."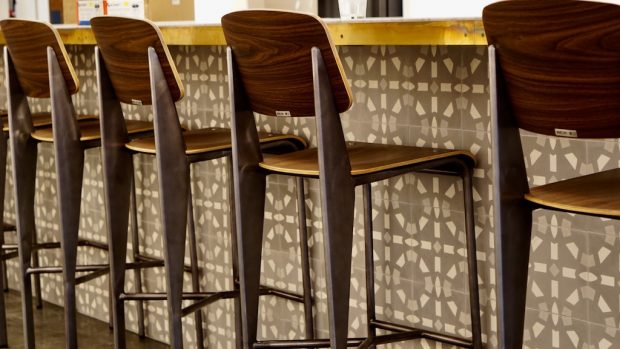 Burnett said that they collect data from every roast and use it, along with cupping table results, to develop and manage roast profiles. They also take pride and spend quite a bit of time building and maintaining direct sourcing relationships.
"Currently all of our Latin American offerings are directly sourced, most of which are coffees exclusive to Bold Bean," said Burnett, adding that they're working towards a majority of direct sourcing for their African coffees as well, which he expects to be achieved by next year.
In the meantime, with so much reorganization, growth and re-settling to do in the short term, the immediate next steps for the company are simply to double down on efficiency and keep the ship running tightly. Said Burnett, "Once this round of expansion is complete we really look forward to spending a decent bit of time fully concentrating on the further refinement of everything we do."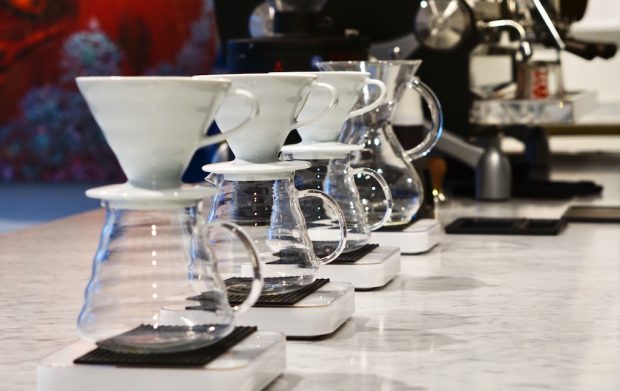 Howard Bryman
Howard Bryman is the associate editor of Daily Coffee News by Roast Magazine. He is based in Portland, Oregon.