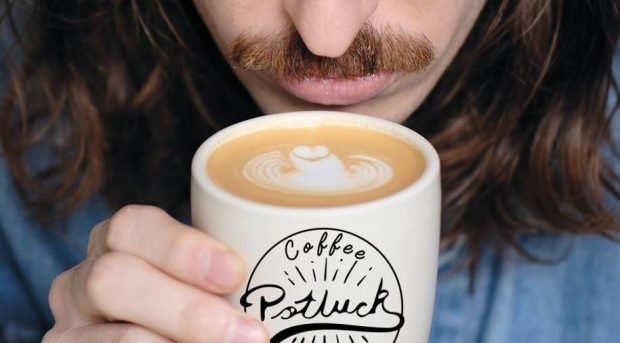 A group of specialty coffee professionals in Vancouver organized under the name Coffee Potluck has been regularly hosting and participating in a range of palate- and mind-expanding cultural and culinary events throughout the city, although to this point, none of them have ventured past PG-13 territory.
This coming Sunday, Oct. 30, at 55 Powell St. location of The Birds & The Beets, the Potluck crew is presenting Vancouver's first known adult coffee art competition, with the cringe-inducing name "Capps for Cocks and Coochies," in which barista competitors will go head-to-head creating latte art in the shapes of genitalia.
Yet the bawdy concept backs a noble cause, with proceeds going to the Prostate Cancer Foundation and the End Cervical Cancer project of the BC Women's Foundation. The event follows the tragic passing earlier this year of Dublin-based barista competitor Rachel Winn, who lost a battle with cervical cancer in April.
For $15, baristas can register to compete, and the Potluck team hopes to raise a modest sum of $500 to $1,000 while helping to raise awareness about prostate and cervical cancers and the importance of early detection.
For the bracket-style, single-elimination competition, representations of genitalia will be judged based on overall aesthetics, "likeness to the required shape," as well as taste. Door prizes will be awarded throughout the evening, while Four Winds Brewing Company will provide additional social lubricant.
Nick Brown
Nick Brown is the editor of Daily Coffee News by Roast Magazine.