Last time we checked in with RTD cold brew-monger Confluence Coffee Co. they were just growing out of the 80-square-foot space of the shared facility in which they'd started, into a 1,600-square-foot former home of Blanchard's Coffee Roasting, whose roasting services they continue to utilize today for their primary ingredient. That was barely over nine months ago, yet once again they're on the move, this time to another larger facility of about 10,000 square feet.
"We're really trying to expand our capacity to the point where we're not limited at all in the deals we're able to do with larger grocery stores," Confluence Coffee Co. Co-founder Mike Woitach told Daily Coffee News. "We're trying to have the space to fill things out for the next three years."
At the new facility at 2522-F Hermitage Road in South Richmond, about six miles from the previous spot, Woitach said they'll initially be swelling their monthly production capacity from 35,000 cans per month up to 135,000, with the ability to add additional tanks as needed for the foreseeable future. The boost will help them meet the demand of their new relationship with UNFI, which Woitach said is the largest natural foods distributor in the U.S..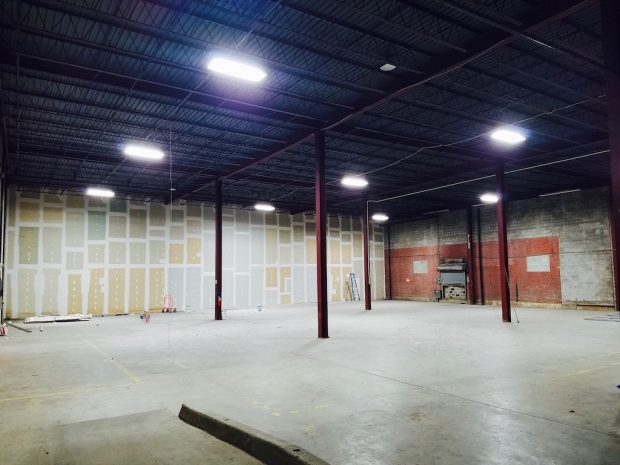 "That will open up a lot of opportunity for us to ship to different parts of the country," said Woitach, who hopes to see Confluence grow into a nationwide brand. The company will also endeavor to expand its own direct distribution efforts, aiming at offices and more unique accounts such as golf courses or other facilities not typically serviced by a standard grocery distributor.
Woitach said that canning will be brought in-house, which means some of the new space will be used for warehousing packaging materials, while they'll also begin a private-label brewing and canning service for a couple new clients within the next six months to help fill out the capacity of the new plant in the short term. Said Woitach, "We're investing a lot of money into the equipment and things, so if we can work with other companies that don't necessarily want to do that but want to take advantage of the research and work that we've done, we're happy to help them."
Batch sizes on the initial array of new equipment will double from the current 472 gallons. Woitach said the company is currently seeking both organic and vegan certifications, while their inventiveness with sophisticated and subtly-applied flavorings continues, including a new maple toasted-coconut-infused nitro cold brew that is replacing an orange-infused nitro, Woitach said.
Confluence hopes to be up and running in the new facility by the middle of next month. From there, Woitach anticipates some "tap takeovers" and a pop-up tour to continue spreading awareness of the brand, confident that the new expansive digs will accommodate growth without issue. "It should give us a nice buffer, and hopefully we can just focus on growing the Confluence brand of craft beer-inspired coffee products, and getting it through new and different channels."
Howard Bryman
Howard Bryman is the associate editor of Daily Coffee News by Roast Magazine. He is based in Portland, Oregon.