What goes up must come down, although wherever community, craft and passion combine, even the downed can be lifted anew. That's essentially the spirit that slides like wind across the gleaming silver Cessna 150 airplane wing refashioned into the espresso bar at Lift Coffee Roasters' original café in central Riverside, Calif., transforming a bit of local history into a vibrant fixture of the here and now.
Just as the small plane that crashed on McKinley Street in Riverside years ago gave new life to the café, the company is poised to resurrect another historic structure in early 2017 in one of the first four buildings erected in the California town of Whittier, about an hour west of Riverside.
Whittier is closer to Los Angeles than Riverside, but it's still an area that Lift owner Gio Alonso considers underserved for specialty coffee. "We want to introduce our coffee to communities that are passionate about the craft, but possibly not have any around them," Alonso recently told Daily Coffee News.
The Whittier location will be the company's third retail café, coming just a month after this week's opening of their second, a retail area that brings service to the public into the same warehouse space as their roastery, where production will soon be fully visible to patrons. Both new cafés will have La Marzocco Linea PB espresso machines, Mahlkonig Peak espresso grinders, EK43 grinders for brewed options and 2-group Curtis ThermoPro batch brewers.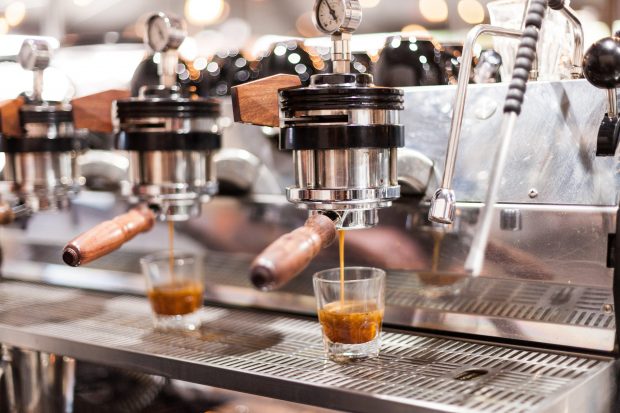 The roastery café will operate with a slightly different take on service, providing drink delivery to tables and eschewing manual pourovers in an effort not only to keep the flow at the bar brisk for their business park clientele, but also to free patrons up for more observation of activity in the roastery, which has streamlined its operations for transparency in ways including the conducting of bagging and packaging on a single table in view of customers.
"The warehouse is going to be a very unique location because it's sharing the production space," Lift Operations and Growth Manager Matthew Henderson said of the open café floor plan and long, rectangular roastery layout that encourages visibility. "We wanted to take a different approach in our service model to get people paying attention a little more to what we're doing."
Henderson said that the Whittier location will be more of a reflection of the style and vibe of the original Riverside café, offering a more traditional and perhaps relaxed experience that will include the option of slower manual brews. At all Lift espresso bars, Lift will provide one familiar and one adventurous coffee from which to choose. "We have an approachable option and a daring option," said Henderson. "That model will follow for both cold brew and drip coffee."
Green coffees reach Lift by way of a variety of established West Coast importing partners, including Ally Coffee, Royal Coffee, Atlas Coffee Importers and Olam Coffee, as well as Bodhi Leaf Coffee Traders, whose toll-roasting service helped the company launch three years ago in their initial few months before they got their own 12-kilo Diedrich up and running. Now with the 12-kilo and a single-pound Diedrich sample roaster on line, the company continues to sample and cup carefully to find the best coffees available, identify their best and most unique qualities and then get out of the way.
"We try to not stand in the way of the coffee. We believe that we can only serve the coffee at its best, we're not going to necessarily improve on it," said Henderson, explaining that the greatness of each bean is inherent to its terroir and processing, and that their roasts, helmed by had roaster Beau Trembly and tending to fall in the light to medium range, simply open the door to bring that greatness to the fore.
Similarly, Lift Coffee cafés don't attempt to manufacture community where one doesn't already exist, Henderson said, but by bringing people together, highlighting local character and providing great coffee to comfort and inspire, Lift hopes both to strengthen and become a part of the community itself.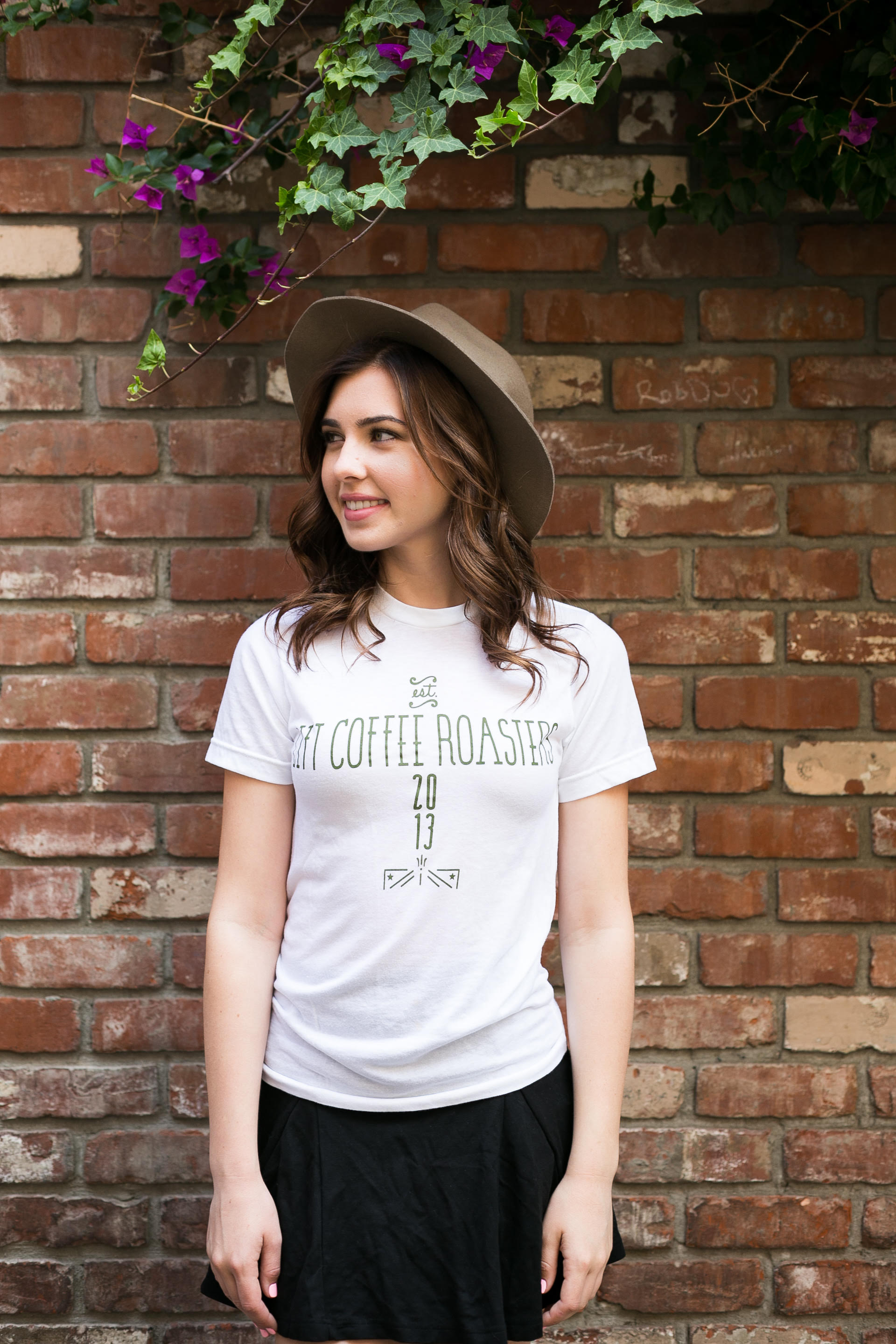 "People don't care how much we know until they know how much we care," said Alonso. "We have excellent coffee and we have an excellent brand, but without that human connection, what's the purpose of having best coffee in town? It's introducing coffee to a new community through making them feel comfortable."
Lift Coffee Roasters production warehouse café opened Dec. 3 at 2060 Chicago Ave, Suite A10, in Riverside. The Whittier location is scheduled for a January 14 grand opening at 6701 Greenleaf Avenue.
Howard Bryman
Howard Bryman is the associate editor of Daily Coffee News by Roast Magazine. He is based in Portland, Oregon.