Throughout the world's coffee lands, beekeeping has been proven effective not only in providing additional sources of food and income for farmers through honey production, but in promoting coffee plant health and yields on working farms and throughout entire agricultural communities.
Taking this reciprocal relationship to its next logical step, Bellingham, Wash.-based importer Onyx Coffee — whose core business is related to cultivating relationships with coffee farmers in the highlands of Guatemala — has launched a new side venture called Coffee Blossom Honey.
The concept came to fruition as members of the Onyx team were cupping coffees at the farm Jorge Mendez in Huehuetenango, Guatemala, when Mendez asked if they'd also like to sample some unfiltered honey from the farm's beekeeping operation. The farm itself is called El Apiario, which directly translates in English to The Apiary, a place where bees are kept.
"Jorge began beekeeping as a necessary response to the disappearance of bees on his farm, and has since harvested the honey for household and community consumption," Onyx's Edwin Martinez, who's family coffee farm, Finca Vista Hermosa, is a neighbor to Mendez's, told Daily Coffee News.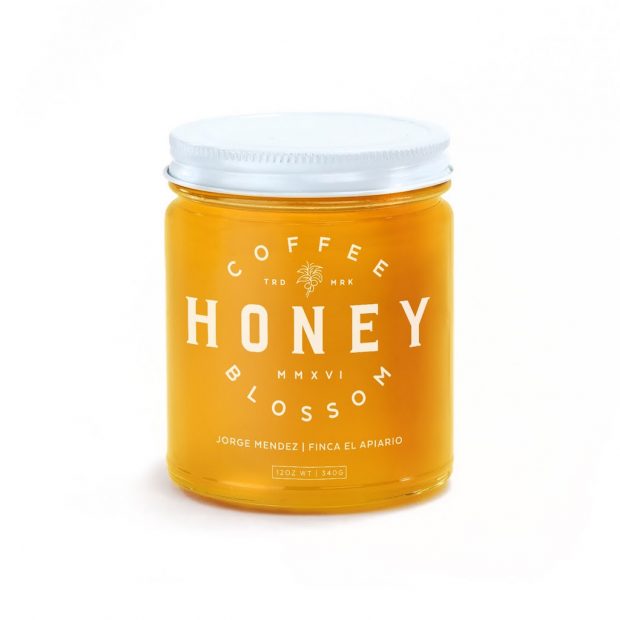 After tasting the honey, Onyx endeavored to export and import one harvest of honey into the United States, and the Coffee Blossom Honey brand was born. In the United States, Coffee Blossom Honey is capitalizing on Onyx's existing relationships with roasters and other green coffee buyers for wholesale honey offerings in jars, as well as half-gallon or five-gallon buckets.
"We are the first that I'm aware of to introduce honey that is predominantly from coffee flowers, available to North American roasters, that is traceable at this level from a small producer, tracked by lot," Martinez said, characterizing the unfiltered honey itself as bright and clean, qualities that are reflected also in the coffees being produced there.
Martinez said Jorge Mendez intends to collaborate with nearby farmers to expand honey production in the area to enable further export through Coffee Blossom Honey, which hopes to initially export two honey harvests a year. From Martinez's perspective, the honey project reflects Onyx's mission to provide roasters with traceable, quality goods while providing deeper connections between farmers, roasters and consumers.
Said Martinez, "The only reason for us to get into honey is because we are buying product from the same producers and selling to the same roasters, allowing us to add more value to both, while increasing sustainability."
Nick Brown
Nick Brown is the editor of Daily Coffee News by Roast Magazine.