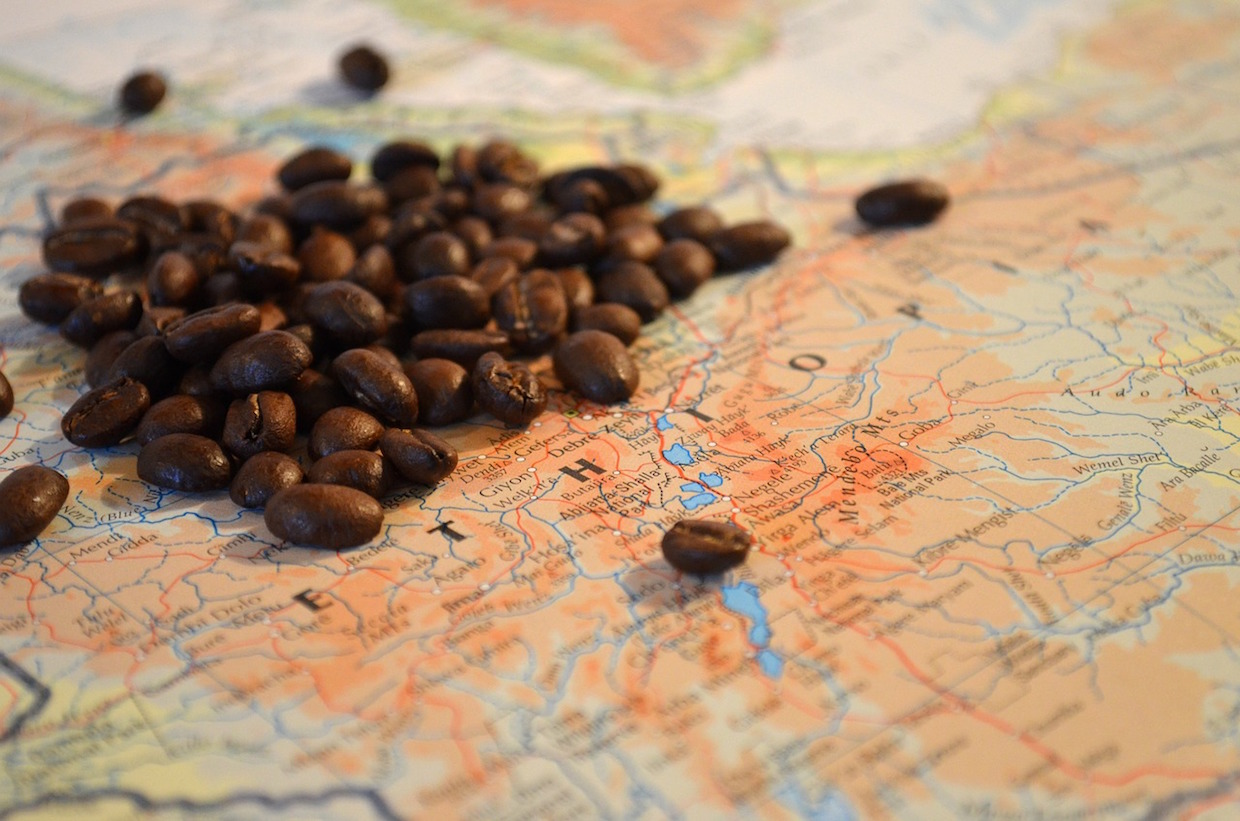 Ethiopian coffee authorities may be opening up the Ethiopian Commodity Exchange (ECX), allowing coffees to be traded outside the platform through which all coffees exported from Ethiopia have passed since 2008, according to a news release sent this morning by Amsterdam-based green coffee trading company Trabocca.
Longtime green coffee trader and Trabocca Founder Menno Simons said in the announcement that the company's seven-member team in Addis Ababa has learned that the Ethiopian government will allow coffee to be sold outside the ECX, beginning April 30, on a trial basis.
The ECX was formed in 2008 in an attempt to reduce price volatility for coffee sellers and incentivize increased production through a more modern, centralized commodity-based trading system. The organization has recently launched multiple initiatives to attempt to create or improve traceability of coffees moving through the platform in order to drive up premium exports of Ethiopian coffees. Federal law has required all privately owned washing stations to sell their coffee through the ECX.
According to Trabocca, that will no longer be the case. "Exporters in possession of a valid export license will be allowed to sell directly to international buyers, under the condition that trucks of parchment coffee will be sold within three days of arriving at the processing warehouses in the capital," the company said in today's announcement. "If the coffee remains unsold after three days, it will be sold on the existing ECX platform, but with traceability intact. The new rules result in a system very similar to the one existing until 2008."
Simons suggested the temporary rules change has the potential to be a major boon to Ethiopian coffee, particularly in terms of transparency related to individual coffee varieties and producer connections, but also in creating and maintaining long-term relationships between individual washing stations and green buyers.
"At Trabocca, we consider the new rules a great step forward for Ethiopia and the International value of Ethiopian coffees," the company said. "Of all countries producing specialty coffee around the world, Ethiopia has by far the broadest range of flavor profiles. As the birthplace of Arabica coffee, Ethiopia offers thousands of unique, beautiful varietals. It is time for the value of Ethiopian coffee to be recognized and fully appreciated again by roasters and consumers around the world."
Nick Brown
Nick Brown is the editor of Daily Coffee News by Roast Magazine.