The Rocky Mountain foothill city of Fort Collins, Colo., is by no means isolated from culinary trends, given that it's a vibrant, tech-friendly college city and a hotbed of the craft beer revolution.
Signs of the area's next wave of change are appearing closer than the mountainous horizon. One sign in particular is on the storefront in the new Harmony Commons restaurant and retail development marking the second retail location of Harbinger Coffee, a quality-oriented company that outgrew its pourover-centric startup coffee cart and moved into its first full store at 505 S. Mason Street in Fort Collins after about three years in business.
It's been another two years and the company is growing once again with a brand new 25-pound San Franciscan that will bring roasting in-house and open up local wholesale opportunities.
Having a roastery café with production in view of patrons has long been part of founder Jonathan Jarrow's plan. And though roasting was always an intention for Harbinger, Jarrow also knew he didn't want to start roasting until the demand was there to invest in a sizable machine that would facilitate considerable growth after that.
"Thirteen years of brewing and roasting coffee has definitely put me on the track of understanding how to put all the little pieces together," Jarrow told Daily Coffee News in reference to his time as head roaster at Ipsento Coffee and at other coffee jobs. It's been six years since he's helmed a bean-browner, though in that time the knowledge he has developed a situation in which to resume the craft that's both familiar and with a couple advantages.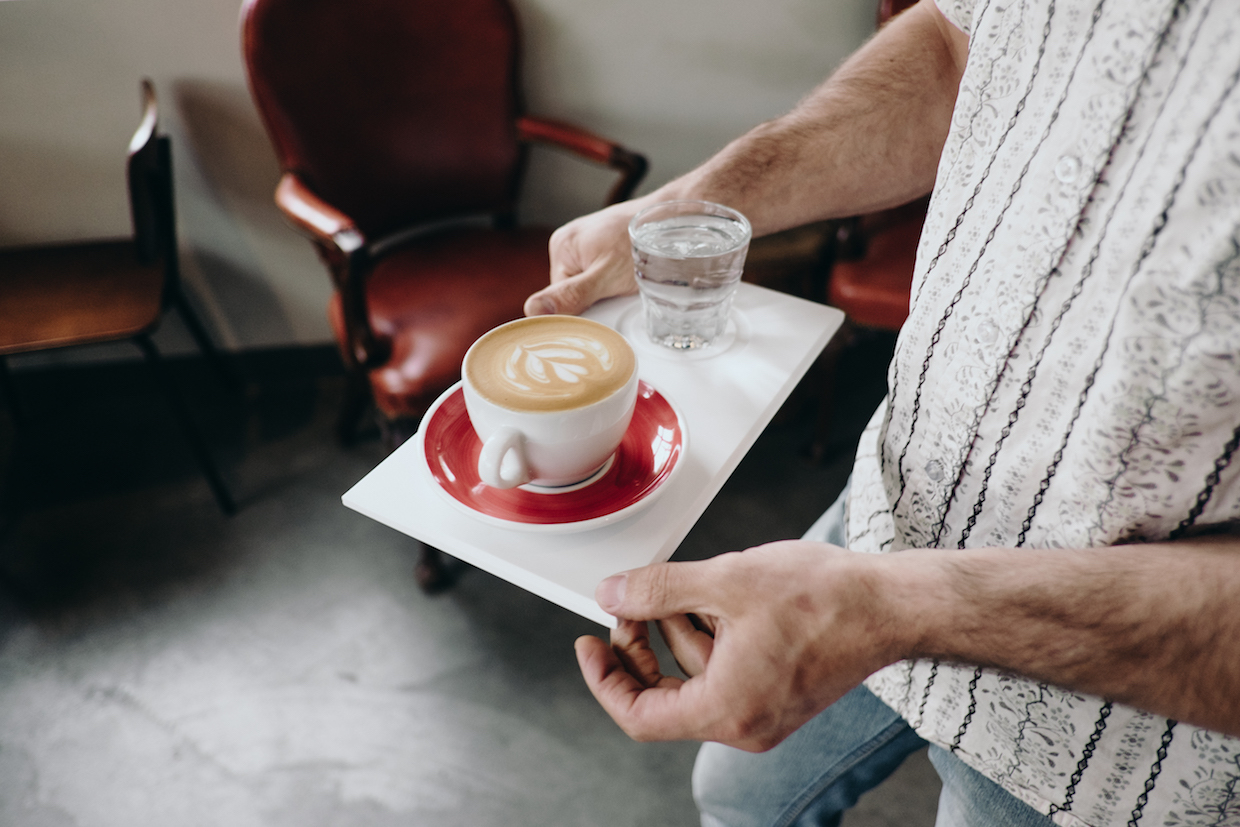 Jarrow recalls cranking out batch after batch filling fairly high-volume orders at Ipsento on a 3-kilo Diedrich before the company upgraded to much higher-capacity equipment.
"I didn't want to follow that same trajectory here," said Jarrow, noting that while the 25-pound-capacity San Franciscan isn't exactly huge, it will be enough to supply Harbinger's two shops and get going in the wholesale business. Plus there's a bit more square footage around the roaster than what he'd grown used to roasting in at Ipsento back in the day.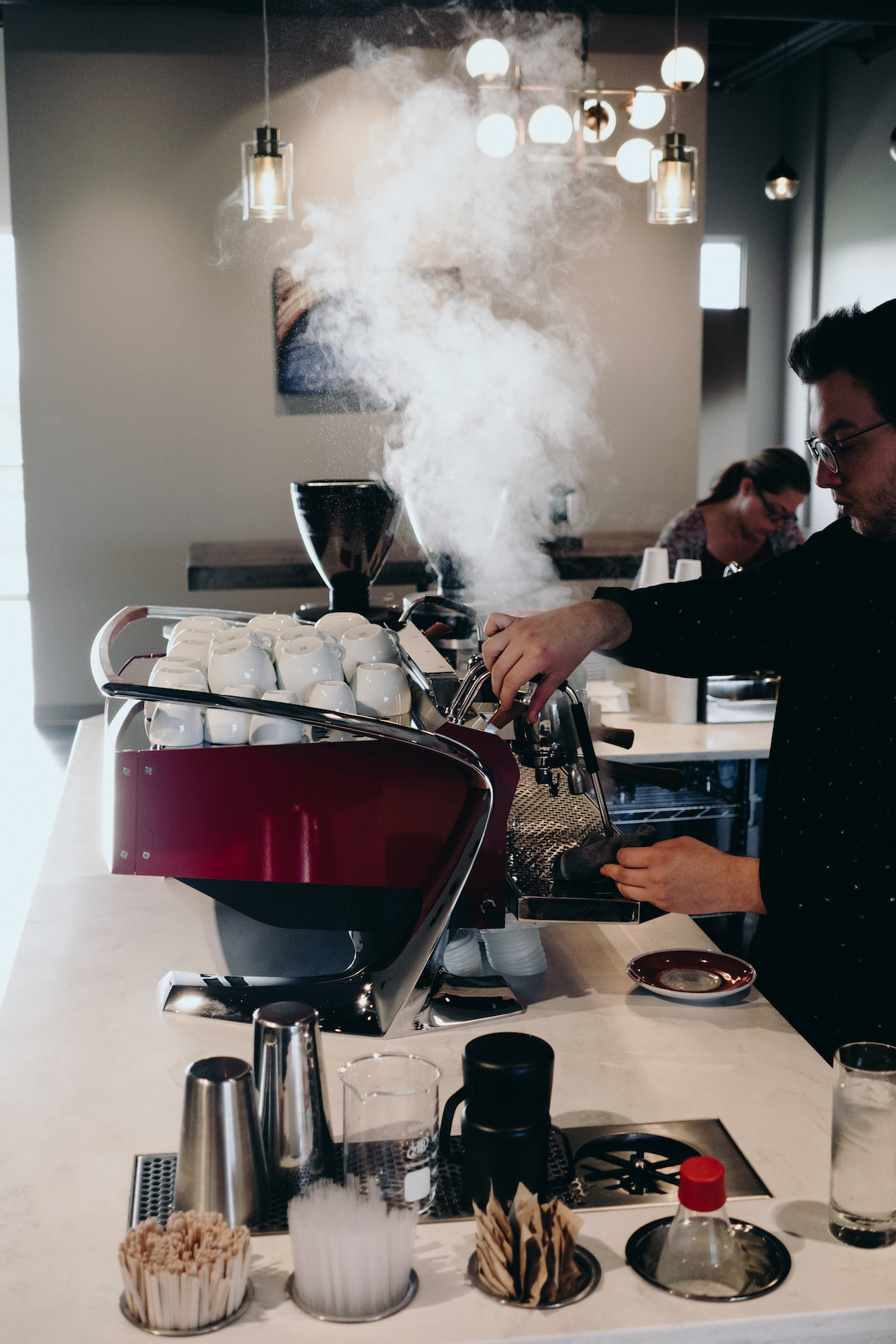 At Harbinger's new 1,650-square-foot location, the roaster is a focal point by which patrons pass on their way over to the coffee bar where a Slayer Steam's advanced volumetrics and other features facility an efficient and high-quality espresso experience. The café soft-opened last week and is now in fully-open mode, still serving coffees by Lakewood, Colo.-based Sweet Bloom Coffee Roasters until some final ducting is installed around the San Franciscan.
Jarrow said that even when Harbinger's roastery is humming full tilt, the company will continue to offer specials by occasional other roasters as well as a consistent option or two by Sweet Bloom.
"They're not going anywhere," Jarrow said. "People in Fort Collins love Sweet Bloom coffee. We want out coffee to be up on that level, but we're not going to pretend that we have access to all the best coffees or that our coffee is the only good coffee."
Regarding access to great coffees, Jarrow said that Harbinger will get started with greens sourced through such importers as Red Fox Coffee Merchants, Coffee Shrub, Café Imports and Ally Coffee. In the future, Jarrow looks forward to collaborating with his Ipsento family members on purchases of extra-special greens. That's family both in the literal and present-tense sense, as Jarrow's wife Charlotte is Ipsento co-owner Tim Taylor's sister.
"Tim and I keep in touc," Jarrow said. "We're going to work with him in the future to combine our collective buying power to get more interesting cool things, coffees that may be hard for him by himself and certainly for us by ourselves to purchase."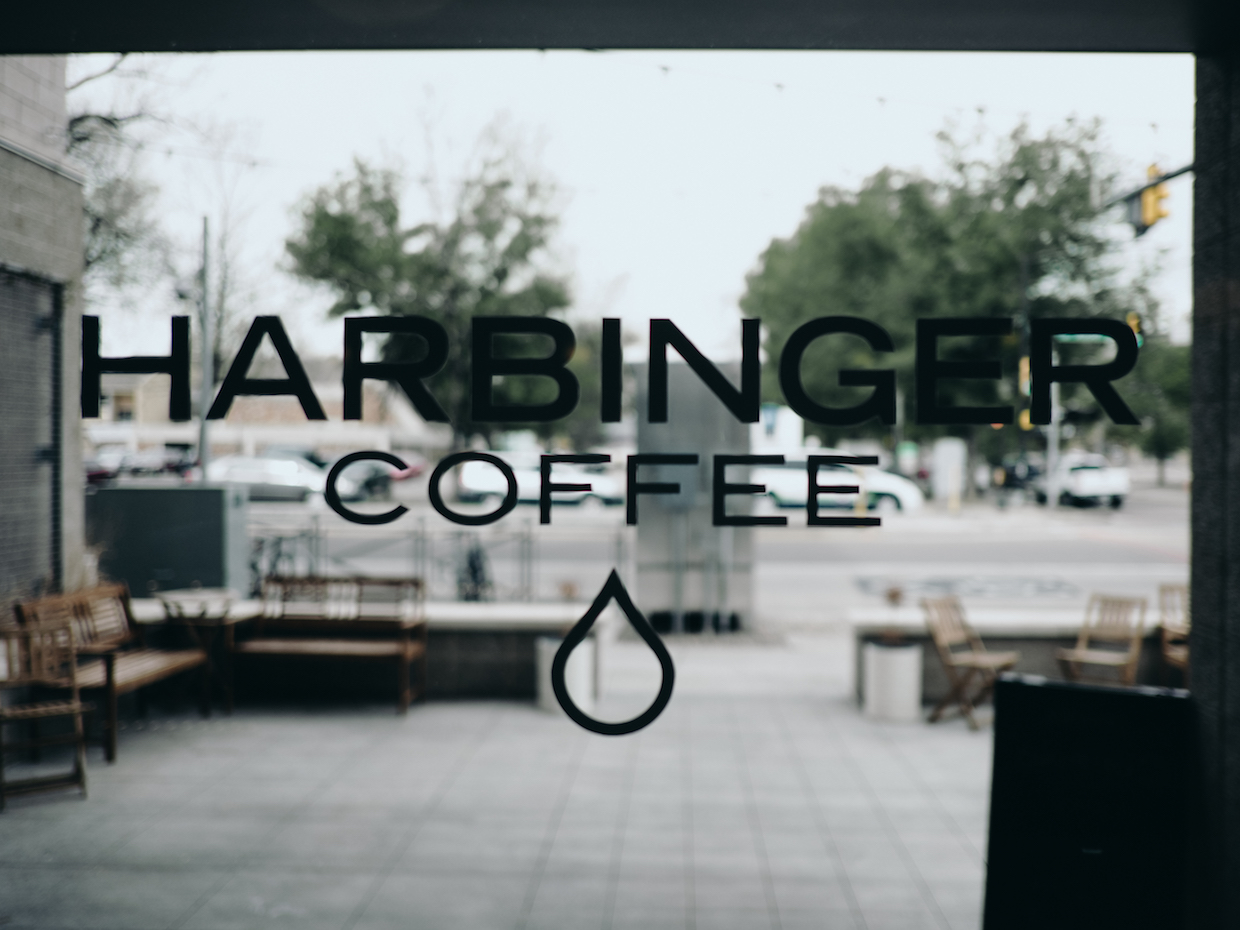 With the help of Rob Gardner, a regular customer that happens also to be a software engineer and avid home roaster that has contributed to the development of Artisan roast logging software, Jarrow intends to run a custom Artisan-based program on a dedicated laptop attached to Harbinger's San Franciscan to collect data from his roasts and apply them to his craft.
Said Jarrow, "We basically use the mass amounts of science that the coffee industry has produced over the past five to ten years to bring in nice raw coffees and turn them into sweet, balanced and delicious coffee drinks."
While Jarrow can foresee a time when additional retail shops might be considered, the immediate concern is to simply excel in providing high-quality products, training and services to wholesale clients. Specialty coffee of the highest order, region-wide, is the experience Jarrow intends a Harbinger storefront to foreshadow.
"We've got a lot going on, development-wise, in northern Colorado," he said. "I think that our wholesale service as well as the quality of our product should be what we are the harbingers of. We want to be the ones who go out and are known for having our [act] together."
The new Harbinger Coffee bar is now open at 3581 E. Harmony Road in Fort Collins.
Howard Bryman
Howard Bryman is the associate editor of Daily Coffee News by Roast Magazine. He is based in Portland, Oregon.