Washington, D.C.-based roasting company Qualia Coffee has opened its second location this month, eight years after opening its original Petworth neighborhood roastery café.
The new shop, in Eckington, presents a more spacious opportunity in a much newer building for the company to focus on brewed cups that showcase its wide and constantly evolving variety of single-origin coffees, and to educate consumers on the value and uniqueness of each.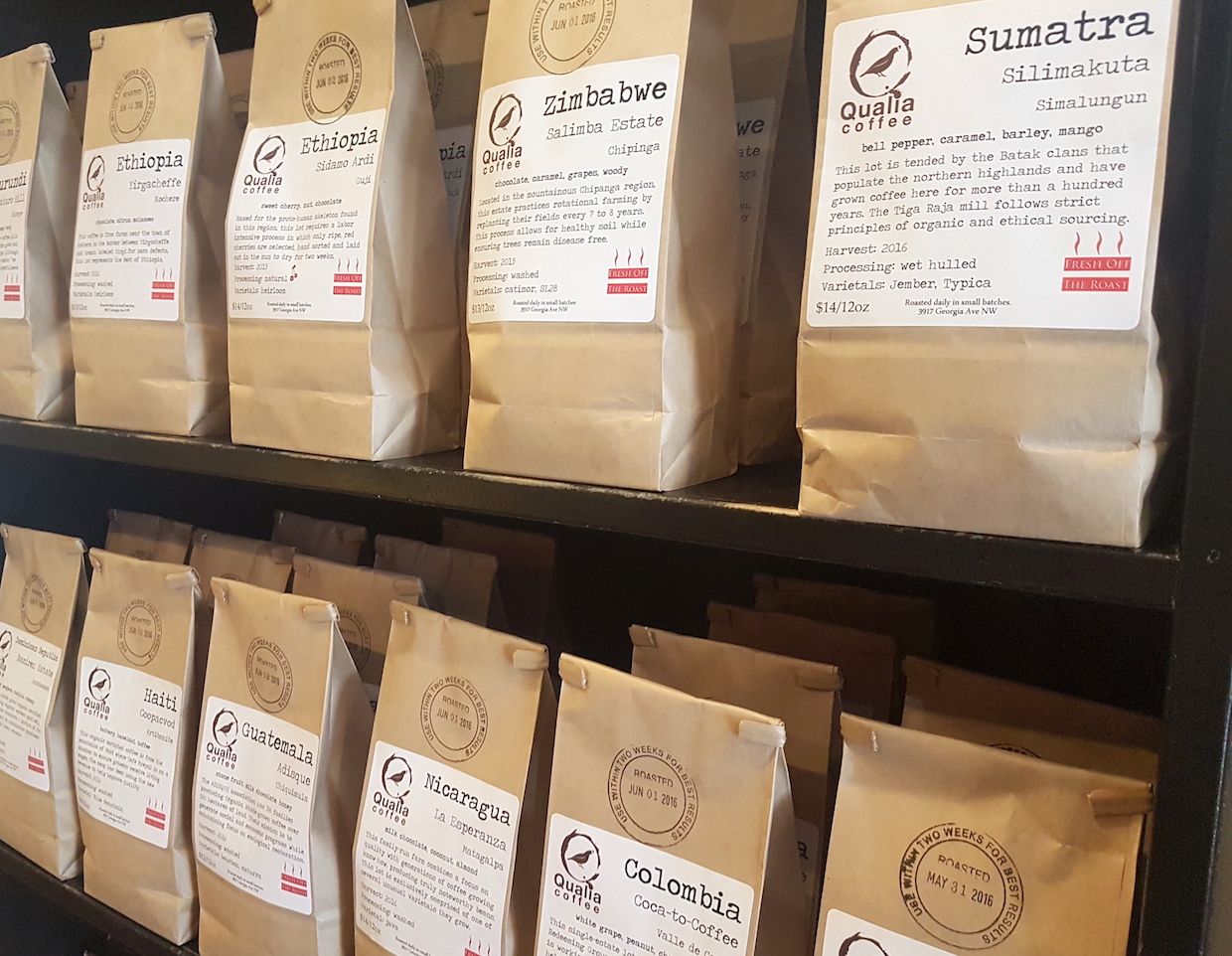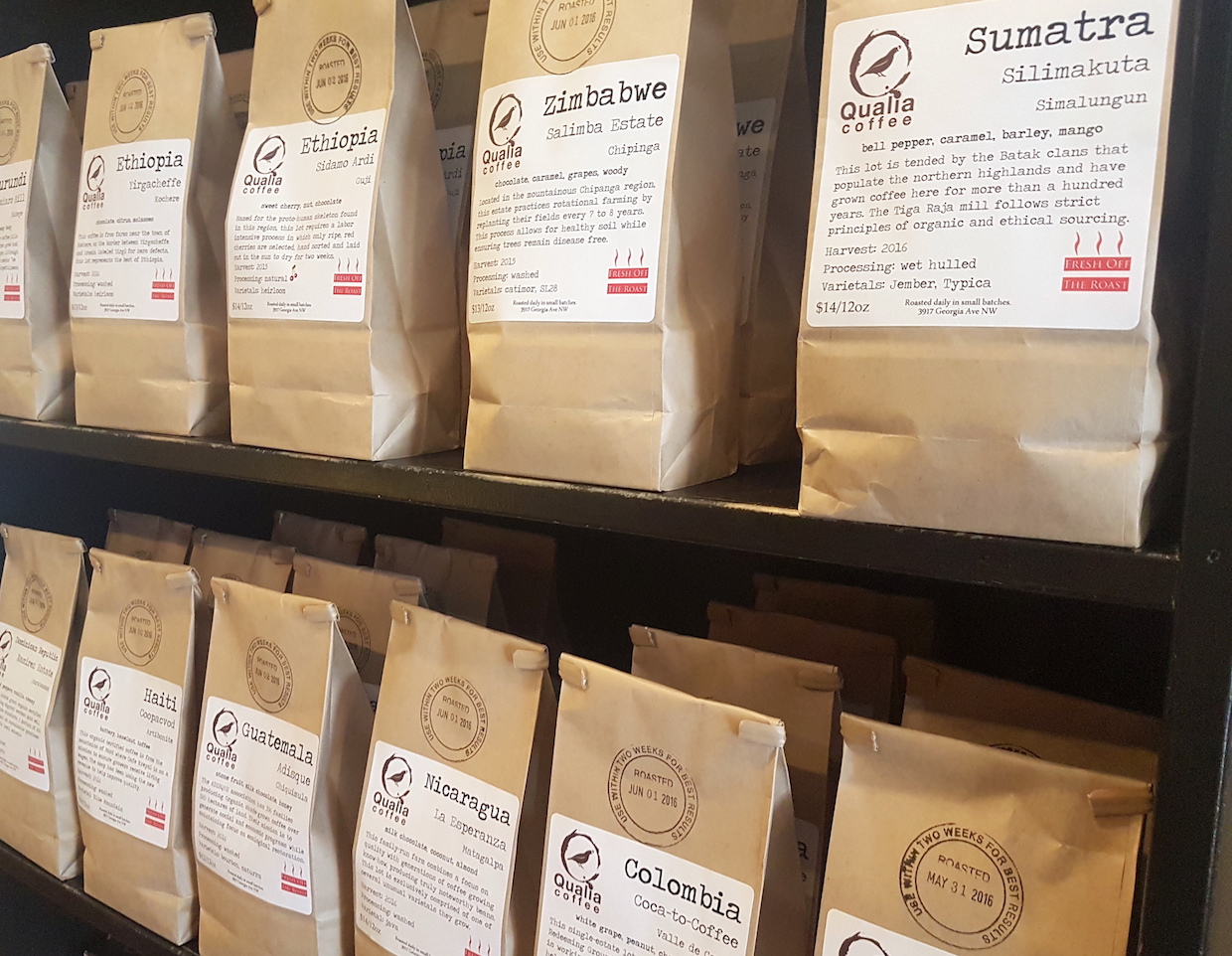 At the 18-foot bar, the company offers a traditional espresso menu that focuses on single-origin coffees highlighted through techniques made possible by a stout black Slayer espresso machine paired with a Mahlkonig Peak grinder, although founder Joel Finkelstein told Daily Coffee News they put more emphasis on the brewed options, referred to on their menu as "Robo Brew" — pourovers performed with precision on an automated 5-bay Poursteady machine paired with a Mahlkonig EK43 grinder.
At the original location Qualia offers roughly 12 small-lot single origins at all times, striving to keep all available as whole beans in retail bags as well as on the menu for brewing behind the counter. Whole bean coffees more than three days off roast are pulled from the retail shelf and served as the "house coffee" of the day — a system that necessitates a seven-day roasting schedule, and lots and lots of cupping as new offerings come through the shop.
To make things a little easier at the new shop so far they're only offering six different coffees at a time, while experimenting with a looser but more engaged model of service that moves away from designated stations and static roles behind the counter. With no central cash register station, each barista handles each customer from start to finish, grabbing a handheld tablet to take an order and ring it up at the end, and performing whatever brew method is ordered and engaging the customer throughout the process. The result is an interaction similar to what one would get with table service, but with a coffee bar between the server and the customer, and the server making the drinks.
"We're shooting for a kind of ordered chaos," Finkelstein said. "Essentially I require a lot from my staff in terms of interacting with customers."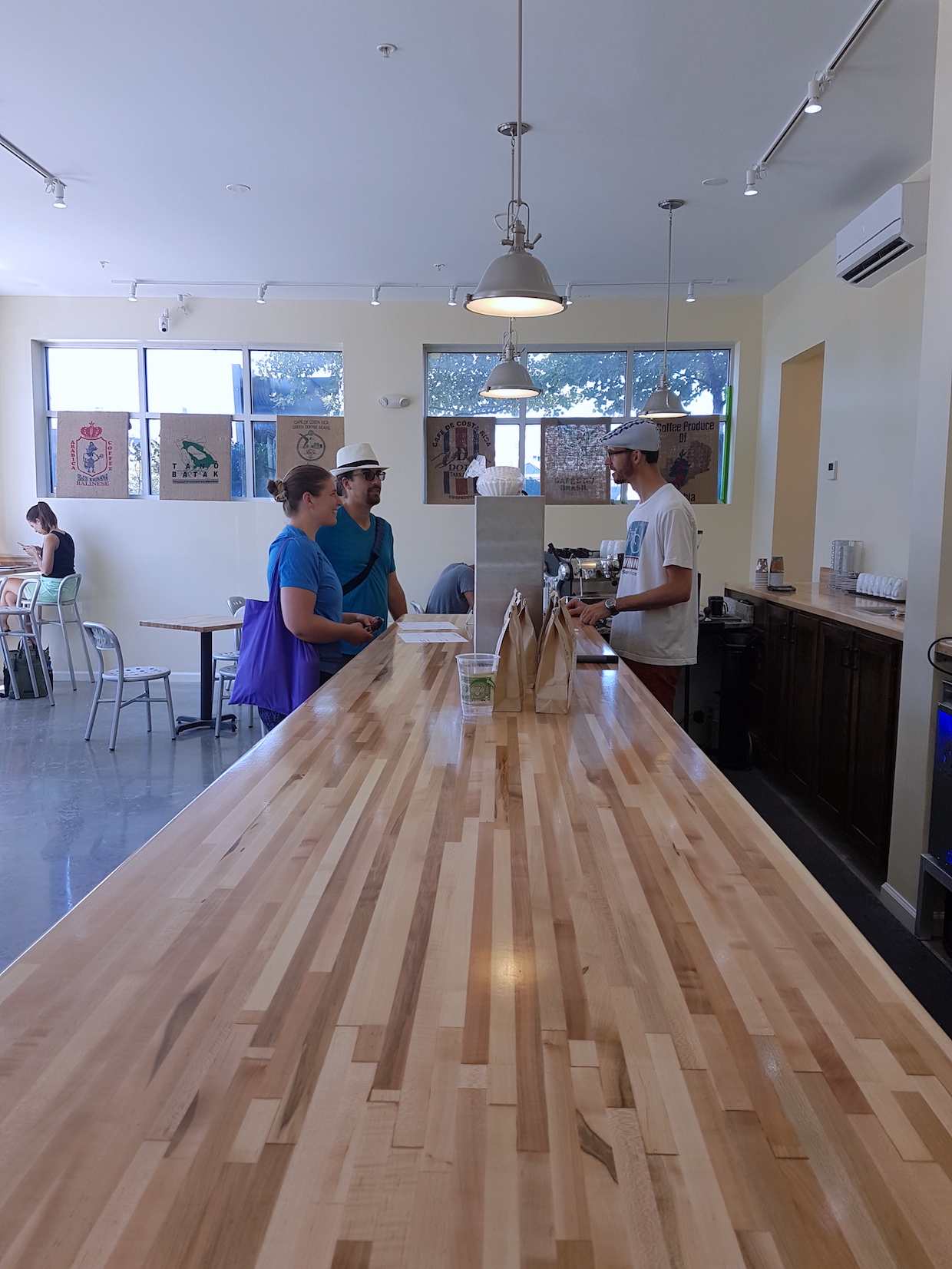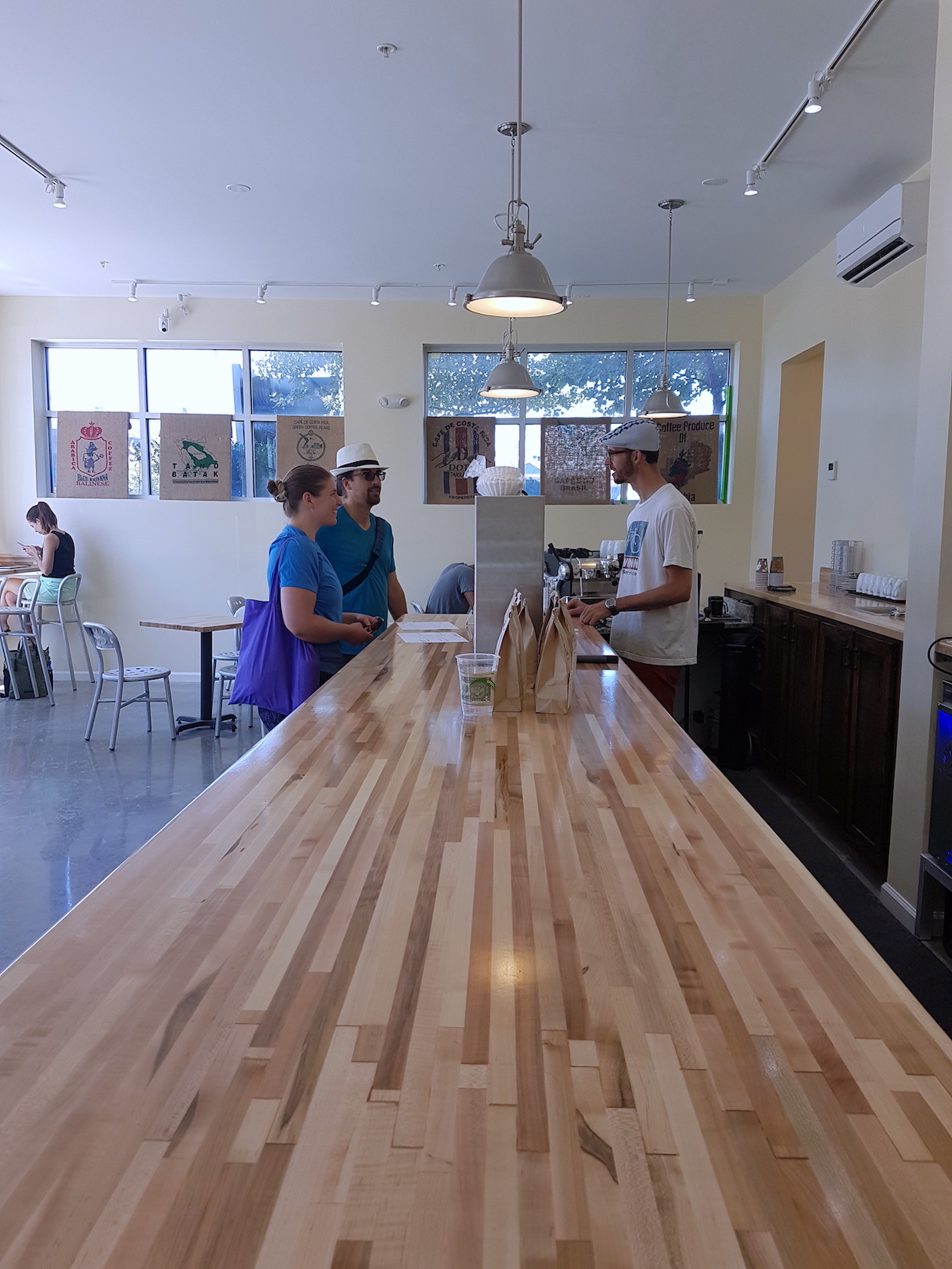 Seraphim pourover stations are used to brew larger batches ground by a Baratza Forte for grab-and-go cups, while the shop also offers a 16-hour-steeped cold brew or any hot pourovers made Japanese iced-coffee style, prepared in a stronger ratio and "shocked" over ice upon brewing.
Coffees sourced through a variety of importers continue to be roasted on Qualia's original 3-kilo U.S. Roaster Corp. machine in the back of their first location. Finkelstein said that while the small volume of the machine requires more labor to meet demand, it also fosters greater familiarity with each coffee that they serve, and that's a tradeoff he's willing to make. Said Finkelstein, "I'm trying to live this dream of having a coffee business that satisfies my own coffee-geek needs, while at the same time paying the bills."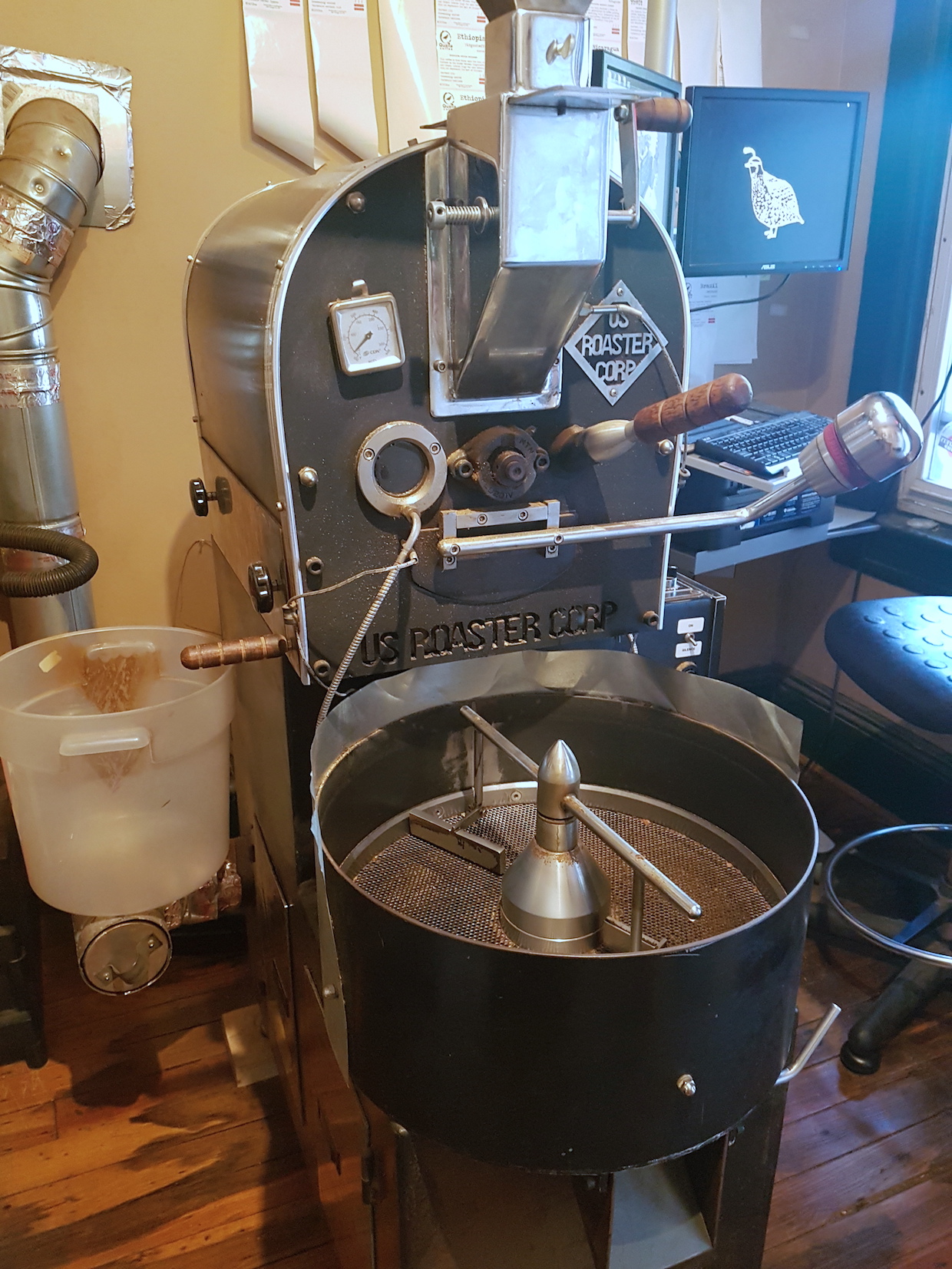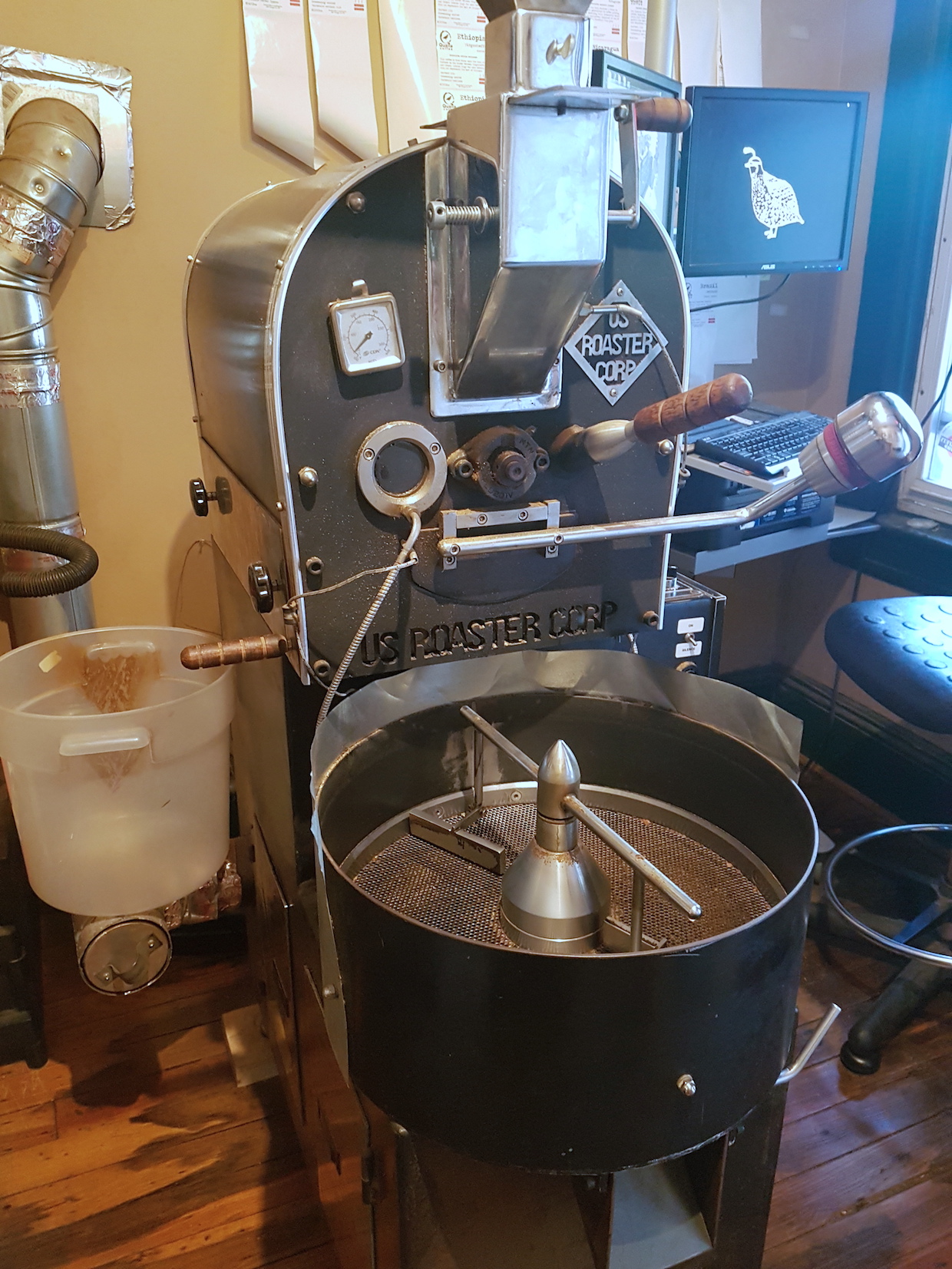 Qualia eschews wholesale in favor of retail for various reasons, though Finkelstein recognizes that such an approach requires absolute retail success, even if growth can sometimes be painful.
"There's no fun in having all the extra work of opening a second café," he said, while also acknowledging the likelihood of a third cafe sometime down the road. "I have twice as much staff to worry about, I have twice as many pieces of equipment breaking."
For now, as the new shop has only been open for a couple weeks, the immediate concern is settling in and ironing out kinks, followed by a renewed push on mail-order retail and seeking out additional farmers market opportunities.
The 1,200-square-foot new space at the corner of Eckington Pl. NE and Harry Thomas Way NE is on the ground floor of The Gale, a new apartment complex at 151 Q Street NE.
Howard Bryman
Howard Bryman is the associate editor of Daily Coffee News by Roast Magazine. He is based in Portland, Oregon.