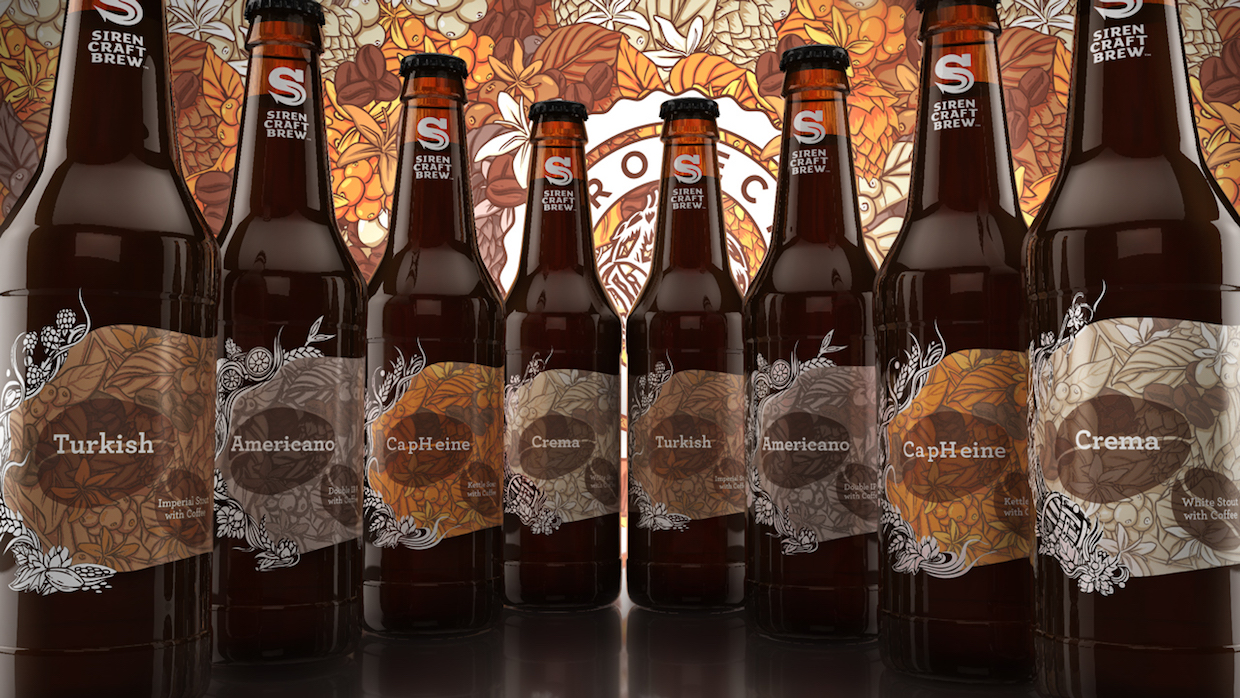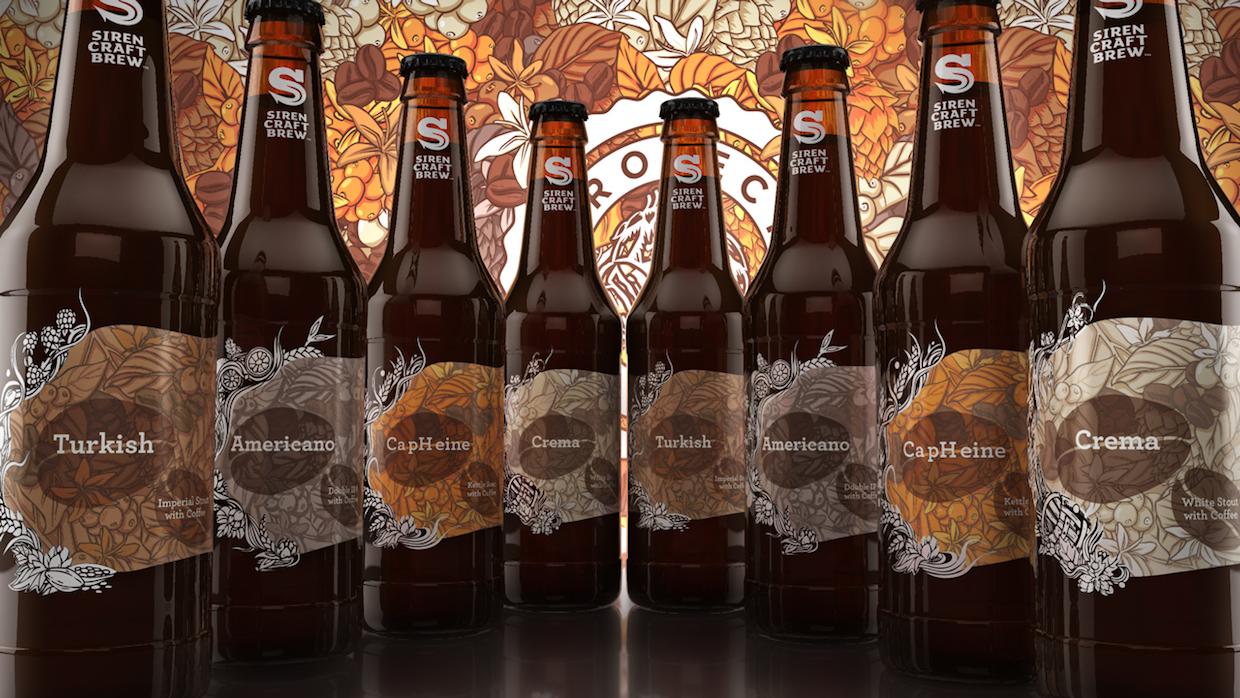 The parallels between specialty coffee and craft beer run deep. Yet outside of a few events that target both categories — and their consumers — as well as some exceptional individual beer releases, genuinely innovative collaborations between roasters and brewers are this point sporadic at best.
The five-year-old UK brewery Siren Craft Brew, based in Finchampstead, Berkshire, has been on the cutting edge of craft beer experimentation since its inception, and the brewery recently tackled coffee collaborations with its new Project Barista line.
The line, which became available late last month at a select handful of UK locations, includes collaborations with multiple coffee roasters who are equally as obsessed with craft, creativity and flavor development.
The 10 percent ABV Turkish includes Thai coffee beans sourced and roasted by Reading's Tamp Culture Coffee, which were added at three different intervals of the brew, complemented by vanilla and orange zest added in the dry mixer, with orange zest and nutmeg in a wet mixer, and figs added to the fermented beer.
The 9.1 percent ABV Americano is a coffee double IPA made in collaboration with Birmingham's Quarter Horse Coffee, which provided a roasted natural-process Ethiopia that was hot-brewed and added to the beer directly before packaging.
The 4.9 percent ABV Crema is a German whiskey-barrel-aged-coffee white stout made with Tamp Culture coffees that were added to the fermentation at two different temperature points, while barrel-aged coffee mixed with vanilla and cocoa nibs was also added.
Finally, Siren worked with London roaster Climpson and Sons for the 6.2 percent ABV CapHeine, a kettle sour incorporating a floral and fruity Kenyan coffee combined with Mosaic, Palisade and Bravo hops, along with hibiscus in the boil and raspberries added in the fermentation.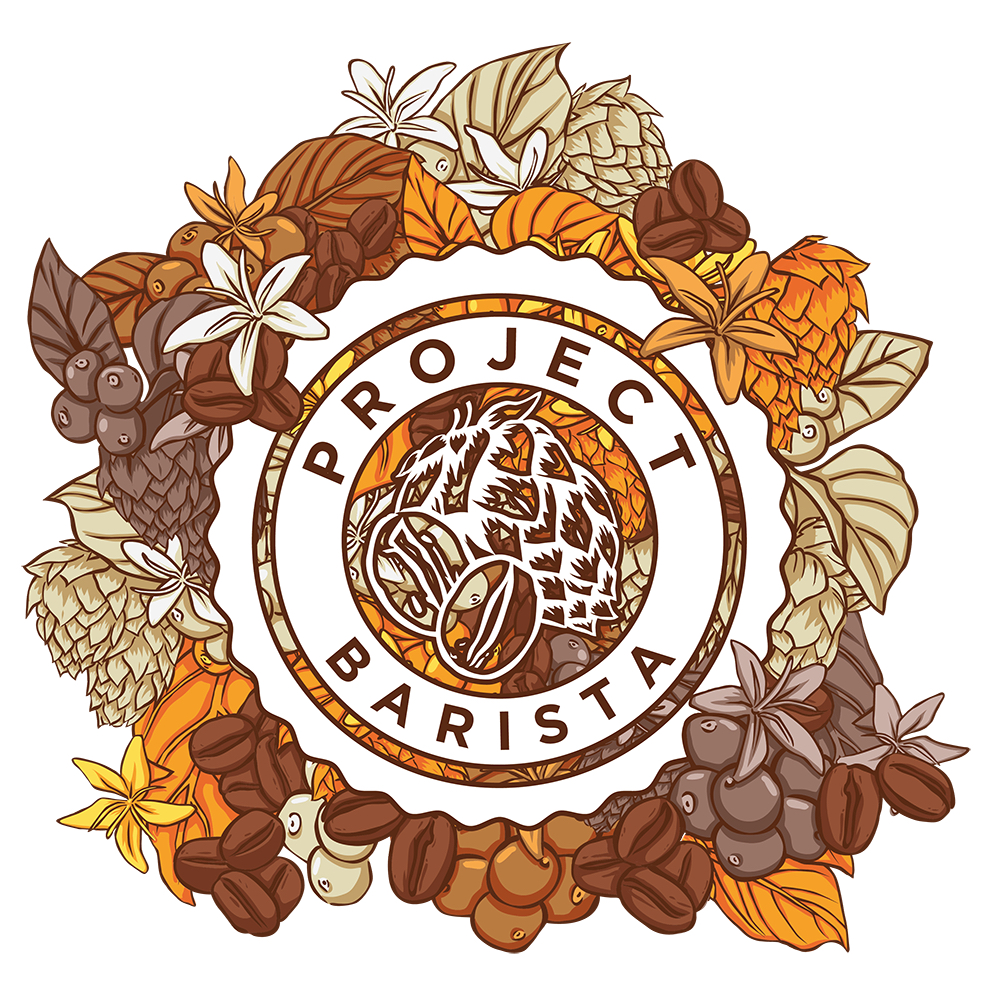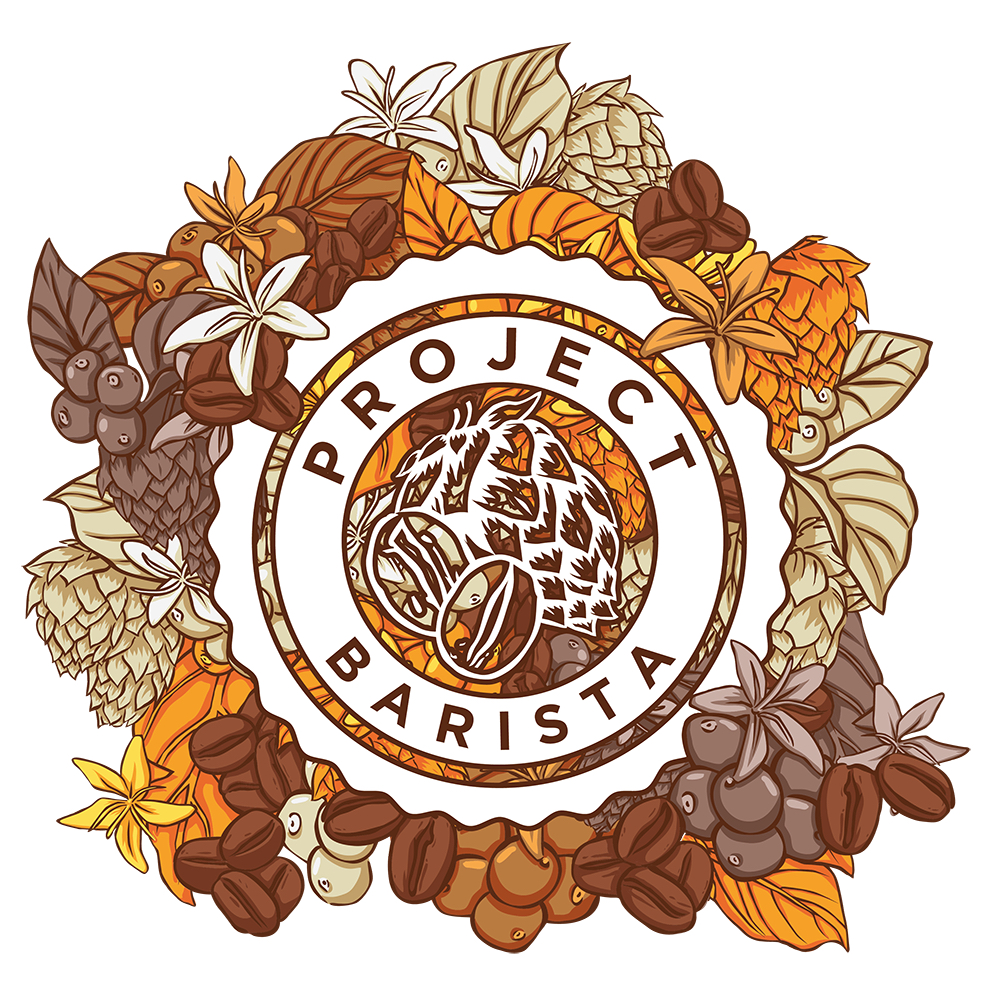 We caught up with Siren Craft Brew Owner Darron Anley to discuss working with coffee, and how some of these collaborations came to pass:
DCN: How did Siren decide which roasters to work with?
DA: Choosing the roasters we wanted to work with was largely pretty easy. We wanted to find people that not only source and roast fantastic coffee, but people who are super passionate about what and how they do what they do and could add something to our project, in terms of ideas and process, above and beyond sourcing great coffee.
Climpsons are well known in London circles and so we had to take the opportunity to approach them. Tamp we have worked with for over four years, so were an obvious choice. Quarterhorse are an up-and-coming roaster having recently moved to Birmingham. Through our joint restaurant project with the Original Patty Men (Birmingham), we have struck up a relationship and Nathan [Retzer's] knowledge, ideas and coffees are fabulous.
Was Siren involved in the coffee analysis or profiling? 
Both Kyle (head brewer) and myself were involved in the profiling of each of the coffees.
Were there specific traits you were looking for, for each brew? How did you communicate with the roasters?
We had specific traits we were looking for from each brew, and this was discussed and worked through with each of the roasters. However, from experience of using many different coffees with Broken Dream (core range Breakfast Stout), we know that this process of adding coffee to a beer only sometimes works the way you expect. For instance sometimes the high notes you pick a coffee for can disappear entirely when added to the beer, and then we have had occasions when we have used a coffee just for its roasty, milk-chocolatey notes to find that the reaction in the beer brings out berry notes you weren't expecting. Each of the roasters then helped with ideas on process, how and when to add the coffee, how to brew it if hot brewed, etc.
Are there some parallels you see in the coffee and beer worlds that are particularly interesting?
Obviously there are many similarities in the brewing of coffee and beer in terms of process, temperature and time and how that can impact on the flavor at the end. We also believe that coffee has a myriad of flavor descriptors other than just, "it tastes like coffee," and we wanted to explore that in beer. Oh, and it's a pretty badly kept secret that brewers are massive coffee fiends!
Nick Brown
Nick Brown is the editor of Daily Coffee News by Roast Magazine. Feedback and story ideas are welcome at publisher (at) dailycoffeenews.com, or see the "About Us" page for contact information.