After years of developing commercial roasting skills, along with an appreciation for sustainable sourcing methods that benefit coffee farming communities, Hans Hochstedler and wife Joelle Hochstedler have launched a quality-focused new micro roastery in Columbus, Ohio, called Florin Coffee.
While debuting modestly late last month with three single-origin coffees available for individual or subscription sales, Florin plans to move into wholesale in the coming months.
"We are growing our wholesale operation with businesses and organizations who love their customers and staff," Hans told Daily Coffee News. "We have a few quality-focused cafes that we will be supplying in the future as they open, and are looking to supply guest-roaster cafes as well. Because we don't have a brick-and-mortar store to manage, we can serve our wholesale customers on their schedule and be available when they need us."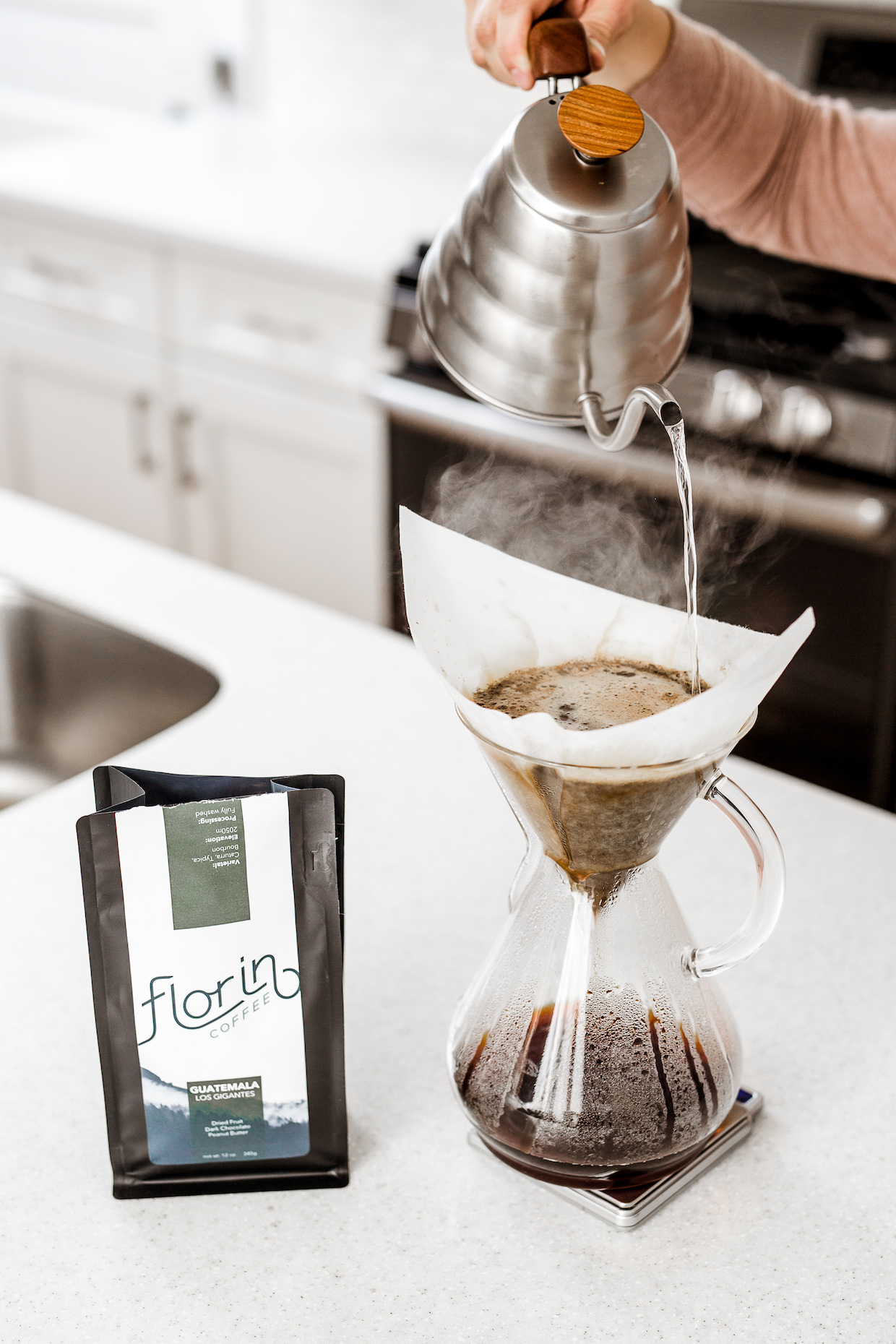 Hans began roasting nearly a decade ago under the tutelage of Paul Kurtz at Hemisphere Coffee Roasters in nearby Mechanicsburg, before leading the startup of the roasting operation at Columbus's Mission Coffee Co., where he served as director of roasting.
"Venturing out on our own has been a dream for a long time, so that decision wasn't hard," Hans said. "Timing the venture was a more difficult decision. We have three young children and while building a business is hard, we feel this is a great time to invest in our, and their, future."
Now leasing time on a local Diedrich IR-12 machine, the Hochstedlers featuring coffees from a range of reputable importers such as Cafe Imports, Red Fox Coffee Merchants, and Nordic Approach. While quality is clearly a priority, the Hochstedlers said so too is some degree of transparency through the importer/roaster relationship.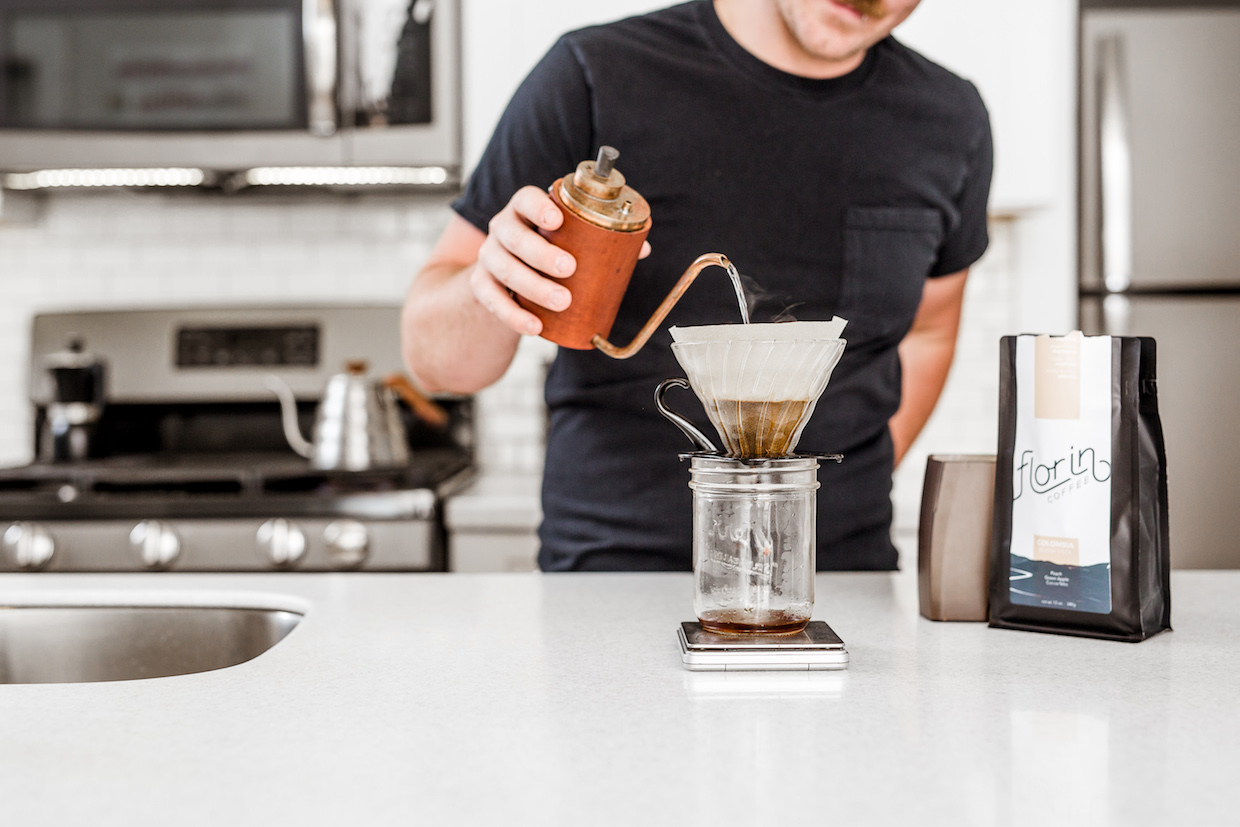 "When we source coffee, we're looking for companies who share our desire for quality, sustainability, and bettering coffee growing communities," Hans said. "Generally, we are looking for coffees that are transparent in the cup as well as transparently sourced."
Hans explained his roasting strategy in three simple words — "roast great coffee" — adding a common refrain among experienced roasters that such a process begins with sourcing great coffee, and not necessarily limiting to any particular roast style or profile.
"Coffee has gotten more and more pretensions and that's silly, because ultimately it's up to the customer to decide if they like the coffee or not," said Hans.
Joelle, who leads the Florin design work along with other back-end business work, added that there are some philosophical similarities between the brand's coffee and its aesthetic.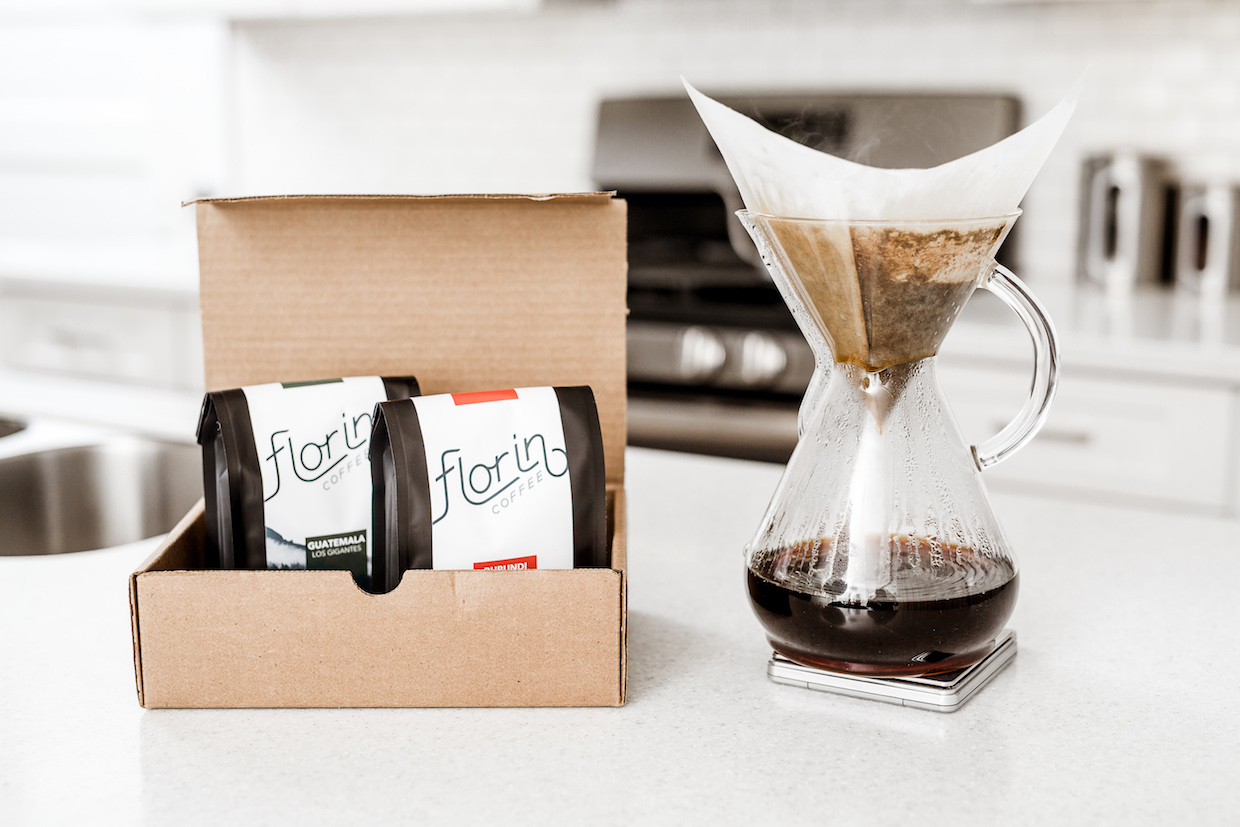 "Like our coffees, our design goals are to be clean and modern, but approachable," she said. "We want Florin Coffee to be an enjoyable experience for the consumer, from shopping our website to opening the bag of coffee. It's about making the otherwise mundane task of making coffee into a ritual that is enjoyable."
Nick Brown
Nick Brown is the editor of Daily Coffee News by Roast Magazine. Feedback and story ideas are welcome at publisher (at) dailycoffeenews.com, or see the "About Us" page for contact information.