In the five short years since Denver's Roostercat Coffee Co. opened the doors to its first location in Downtown Denver's Capitol Hill neighborhood, the city has seen remarkable growth and redevelopment in all directions — and now Roostercat is growing right along with it.
On the heels of opening its second location about two months ago on the mezzanine level of a high rise at 1999 Broadway with a 2-group Slayer and Mahlkonig K30 Twin grinder for espresso, plus a Fetco batch brewer for the high grab-and-go volume of business there, the company has also now fully remodeled its original shop with a similar caliber of top-shelf equipment and keener operational acumen. A third location is also slated to open by the end of 2017, with more possible after that.
The remodel reflects the wisdom founder Colin Floom has accrued in those five years since opening the original location. "When we first opened this location, all I knew was that I wanted to have a community coffee shop but I didn't really know how a bar should be properly laid out. After five years of being open, now I know how to set up a proper bar to be efficient and to provide a better product, in quality," Floom told Daily Coffee News of the remodeled café which he also described as having a "better, cleaner feel."
The new reclaimed lumber bar is reoriented to face the door for an improved customer flow and is equipped with new Mazzer grinders to pair with the 4-group classic La Marzocco Linea machine that, despite its attractive custom wood exterior, will eventually give way to another Slayer machine as the next intended equipment upgrade.
Nitro and still cold brew are now on tap, and to maintain clear focus on excellence in coffee, there will no longer be made-to-order sandwiches. "We're going to stick to quality pastries and the best coffee we can do," said Floom, reporting that baristas have been less stressed and overall sales have increased since taking sandwiches off the menu.
"It saves a ton of time," said Floom. "We're able to push more people through the line, and we're able to give a better product."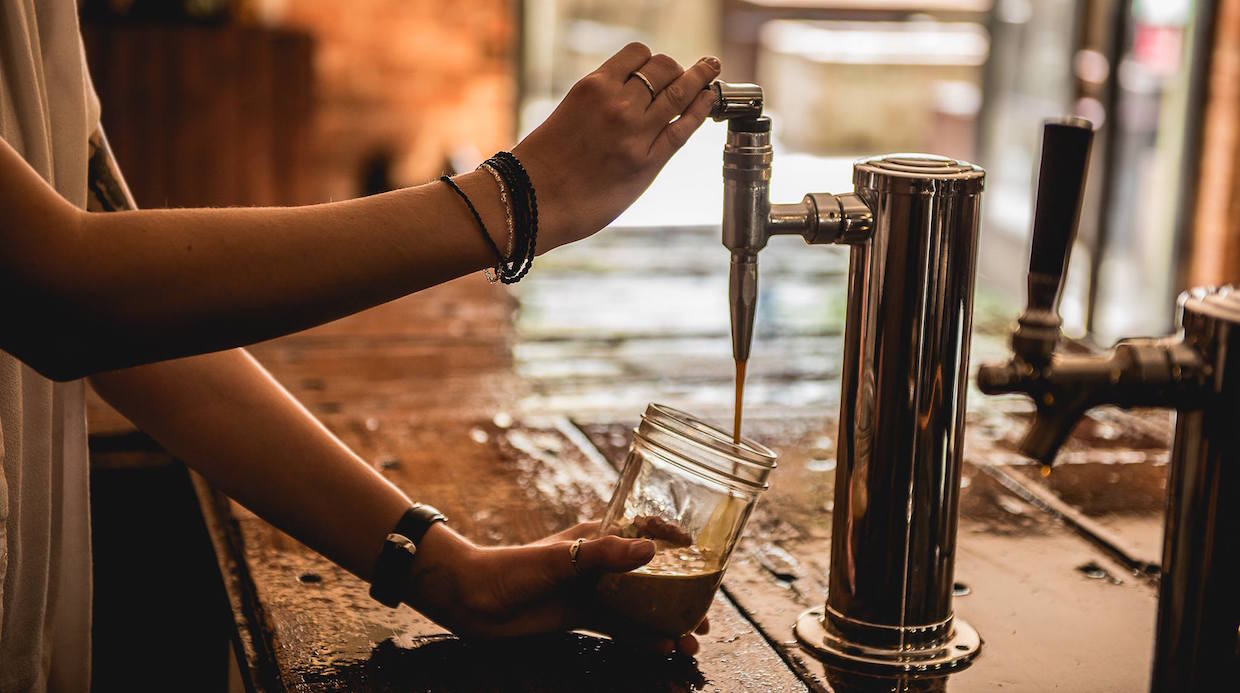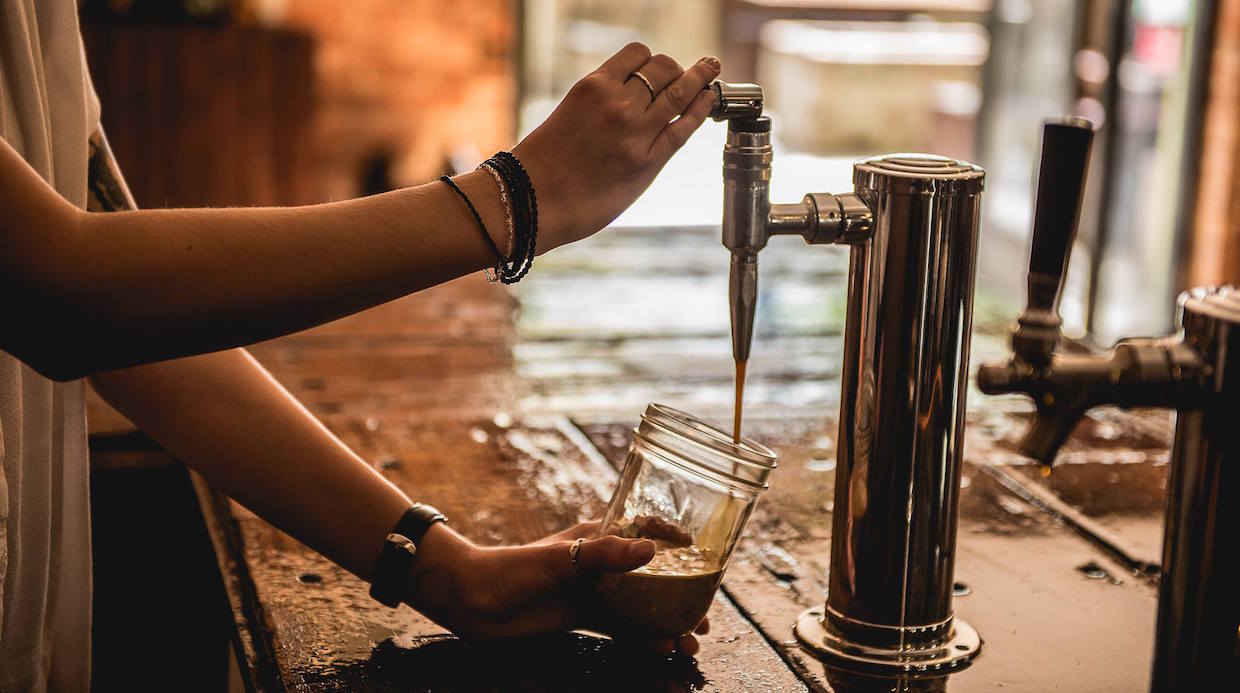 Roasting for all locations and wholesale occurs on Roostercat's original Ambex YM10 in its North Denver facility, which occupies just under 1,000 square feet. This will continue to be the case as Roostercat's third location comes about, in the Dominion Towers at 17th and Welton. That location, slated to open in December of this year, will feature the same line-up of equipment and menu offerings as the other two Roostercats.
December is looking to be an especially big month for Floom. Prior to his ascendant career in specialty coffee, and now in tandem with it, Floom is also a professional filmmaker, with numerous reality TV shows and big-brand television commercials among his credits. One of Floom's latest projects, a feature film called "A Song For the Living," has been purchased for distribution and is slated for release on Redbox and Netflix in December. Yet as exciting and as rewarding as his life in show business can be, coffee has become his primary passion.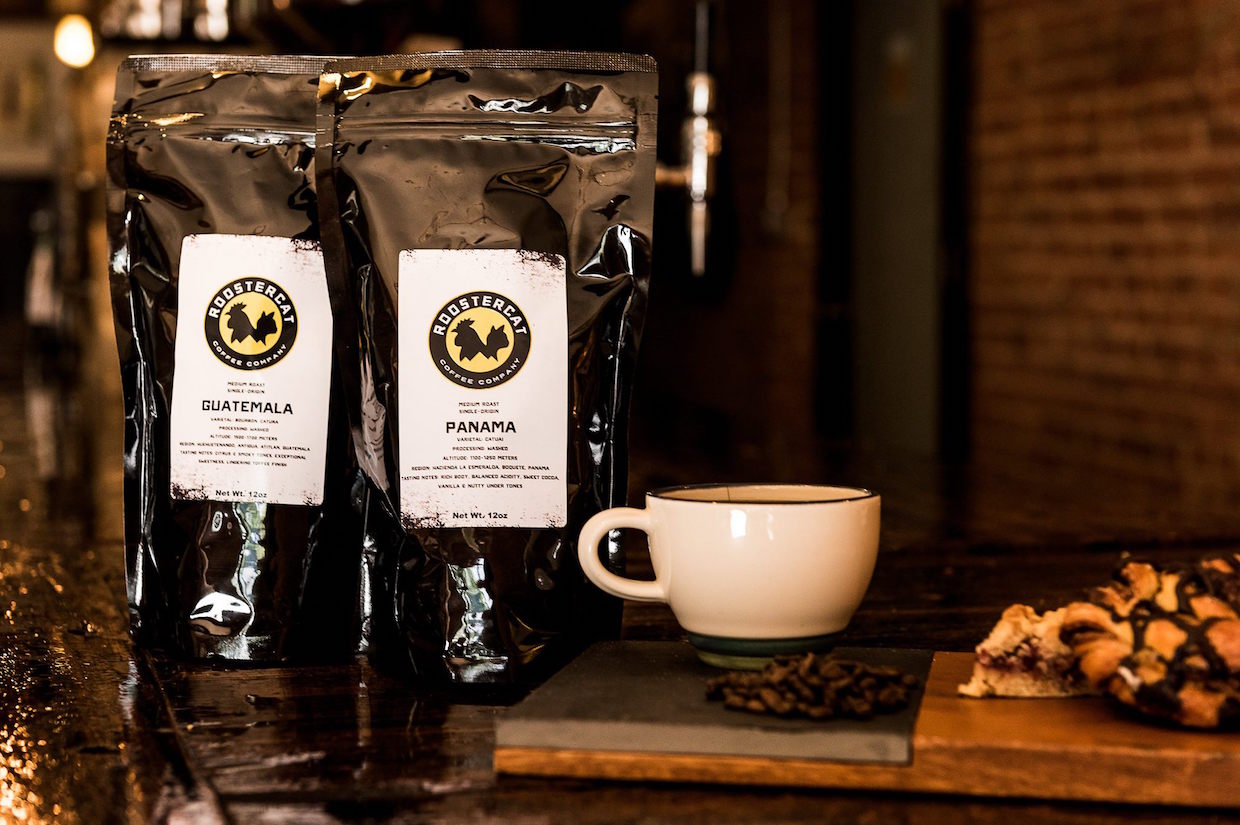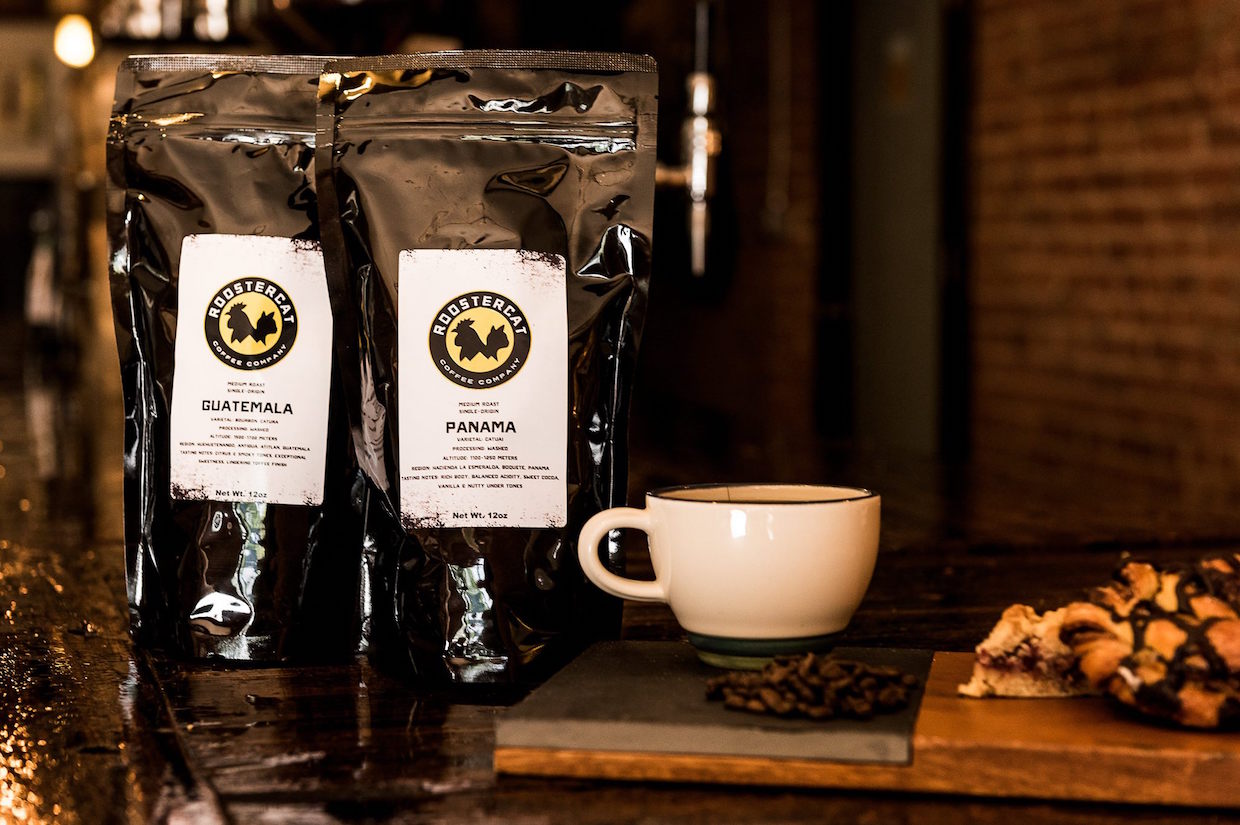 "I love the process. It's almost a zen-like thing," Floom said of the roasting process, through which he turns out generally light-to-medium, middle-of-the-road roasts that highlight both sweetness and origin characteristics. The company also offers a five-origin blend as a slightly darker roast, aiming to accommodate as many palates as possible in as laid-back and playful a way as can be.
When he started the company five years ago, Floom did, after all, aim for laughs when he first created the brand. "Our original logo was a rooster and a cat looking down each other's underpants. I opened Roostercat when I was 25, and I thought it was hilarious," he said. "As I grow older, I'm 30 now, I still think it's funny, but I want to make coffee as a career."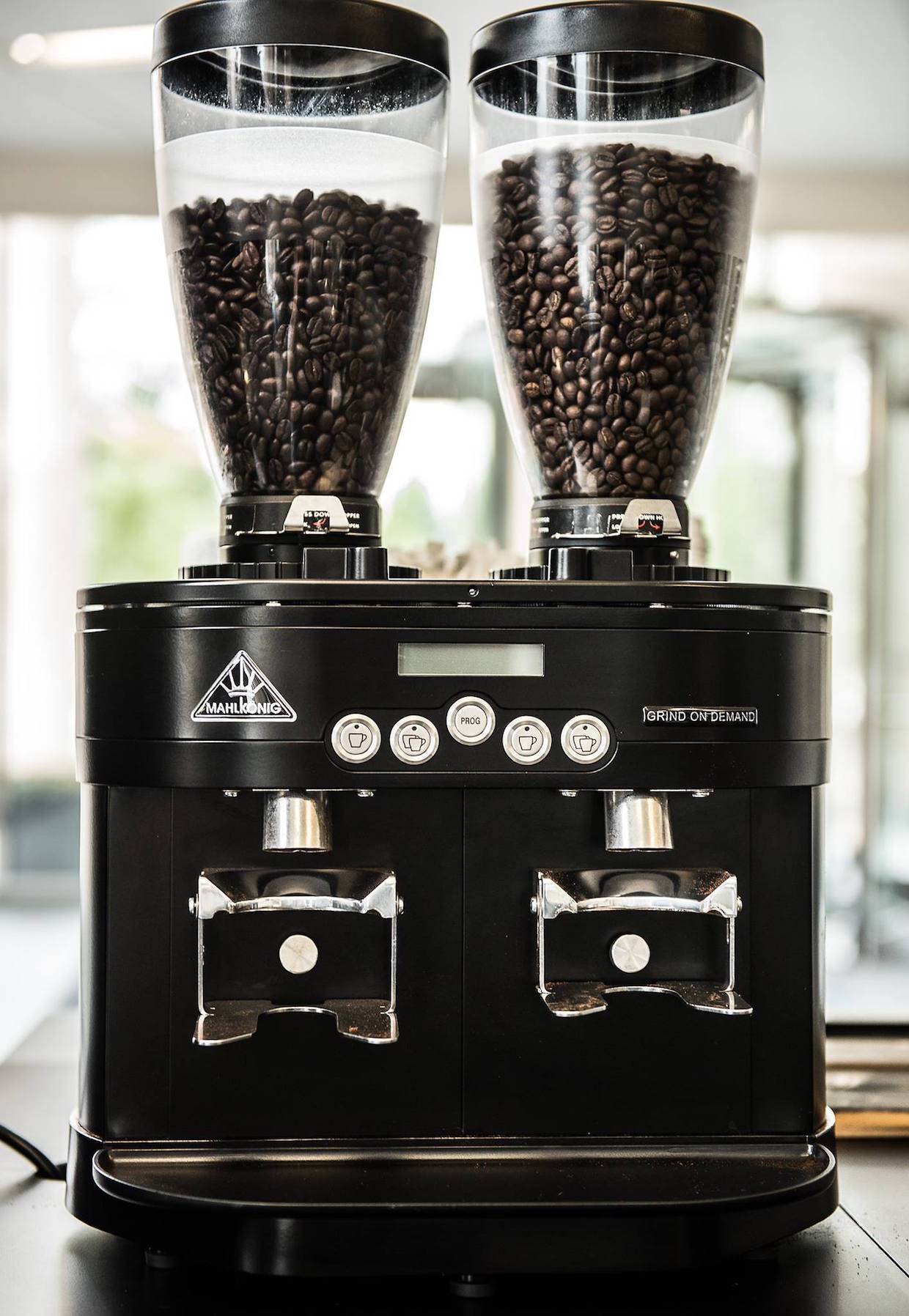 Maintaining a sense of humor is important to Floom, though, as he said it provides customers with an unpretentious experience that meets them where they are and then broadens their horizons — an approach he said has worked very well so far.
"We're bringing the Slayer, we're bringing the single origins. If someone wants to come in and order a 'caramel macchiato,' we'll make them a caramel macchiato," Floom said. "We have no problem doing that; we'll make whatever they want. But we're also able to educate them on coffee; single-origin, Fair Trade, organic coffee. And they can really taste the difference."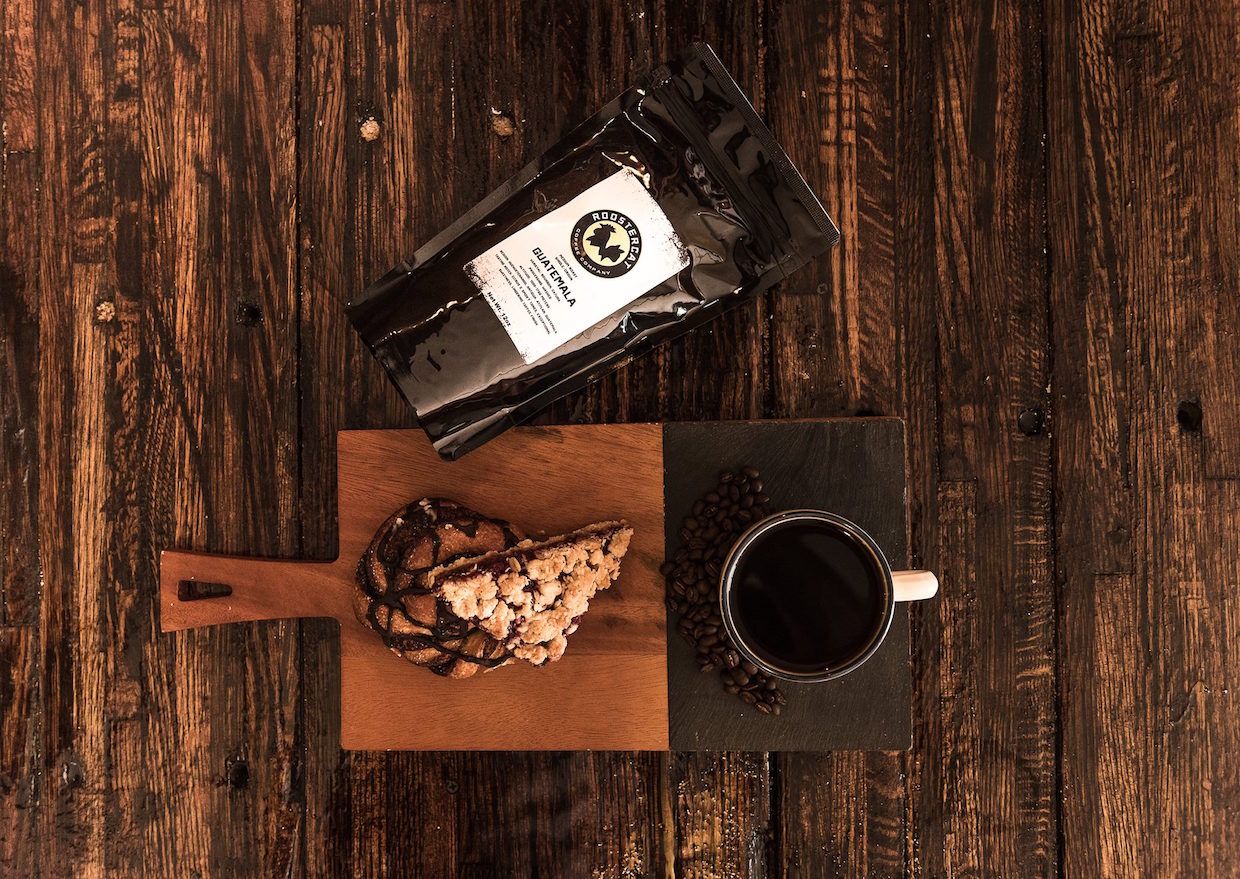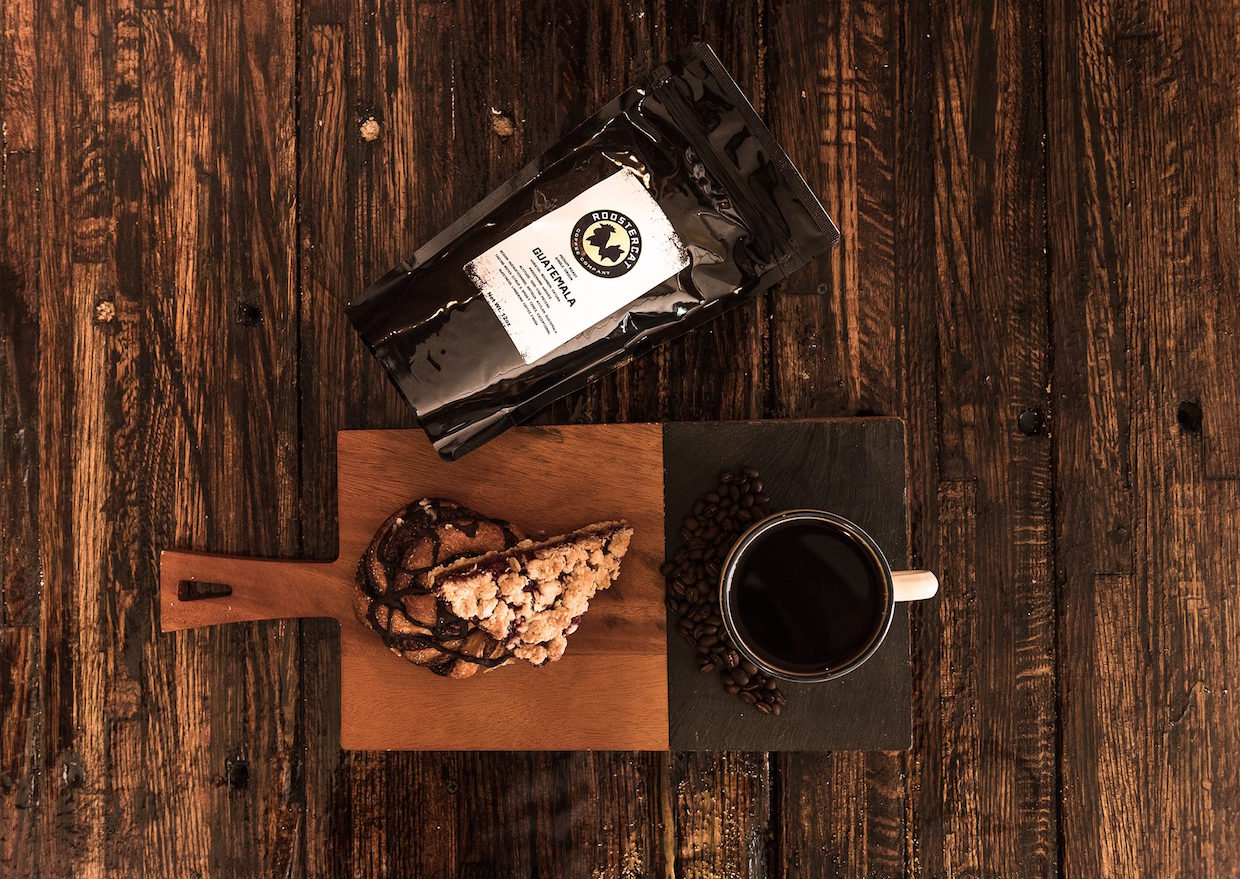 Howard Bryman
Howard Bryman is the associate editor of Daily Coffee News by Roast Magazine. He is based in Portland, Oregon.