YourCoffee, a full-service coffee sourcing, roasting, blending, packaging, and brand-development company with a production capacity of 50 tons per week, launched last week in an inner suburb of Melbourne, Australia.
The new business is the brainchild of brothers Steve and Trevor Simmons, who founded Melbourne's influential roastery Industry Beans in 2010, largely building that company through wholesale growth and the success of its roastery cafe in Fitzroy.
YourCoffee, meanwhile, launches not as a consumer-facing brand, but as a coffee services provider for any number of other businesses, such as coffee retailers, roasters, hotels, restaurants and offices.
The production facility includes Probat P12 and Loring S70 roasters supported by a custom-built coffee transport system from Floveyor that includes a destoner for the Loring and moves greens from the receiving dock to storage silos, into and out of the roasters and into the packaging equipment.
Prior to last week's launch event, YourCoffee's Claire Brill told Daily Coffee News that the equipment investment is intended to maximize the efficiency of roasting production, while tying into proprietary plant software that allows operators complete oversight and control from phones, tablets or desktops, adding that the company offers a three-day turnaround promise on roast orders big or small.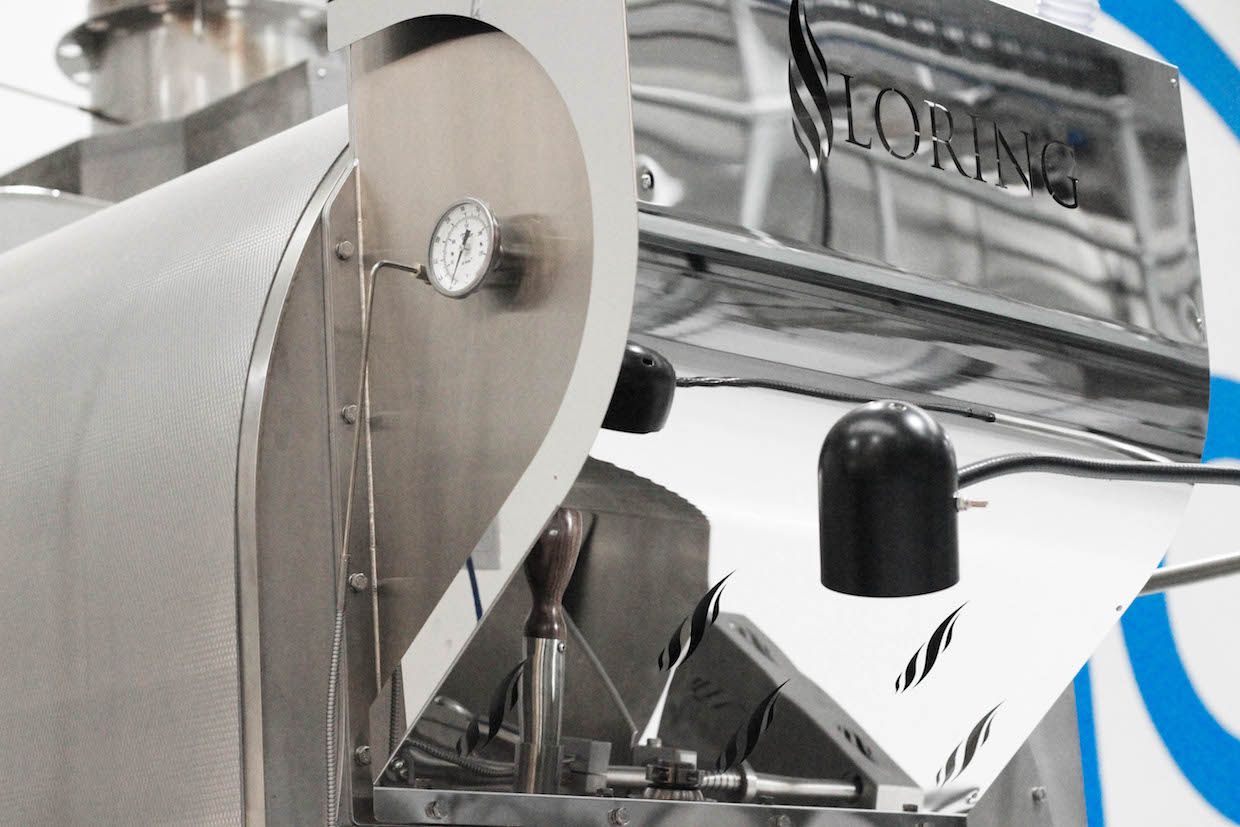 "Everything about this plant has been custom designed for high-quality coffee production with maximum efficiency and potential for scale," Steve Simmons said in an announcement of the opening. "By integrating state-of-the-art technology and software with the best equipment, we've been able to create a robust system of quality assurance that guarantees absolute consistency for every batch, blend and roast date."
Perhaps just as important to the business as the production plant's tech-assisted efficiencies are client-focused tech advancements, including a customized and mobile-optimized dashboard for each client that allows them to track and place orders, lease coffee equipment, view tutorials and other staff-assistance features, and numerous other features not typically available through other private label or contract roasting companies.
One of the company's big pitches is scaleability and efficiency in the operation that translates to affordability for YourCoffee clients.
"Sourcing high-quality specialty grade coffee and using artisan roasting techniques has been at the heart of the third wave of coffee in Australia for over a decade," Trevor Simmons said in a company announcement. "What sets YourCoffee apart from other roasters is a commitment to take this experience and knowledge, and scale it to a level that makes specialty coffee approachable and affordable for a larger global audience. We see YourCoffee as the beginning of the Fourth Wave of coffee. It's all about redefining the way specialty coffee is produced and distributed to the consumer."
Brill told Daily Coffee News that the company does not yet offer bottling or canning services, though it offers a range of packaging and labeling solutions, including in-house label printing and the accommodation of small runs of custom labels.
Nick Brown
Nick Brown is the editor of Daily Coffee News by Roast Magazine. Feedback and story ideas are welcome at publisher (at) dailycoffeenews.com, or see the "About Us" page for contact information.