Just two doors down from its main roastery and cafe in downtown Duluth, Minn., Duluth Coffee Company recently opened an origin-inspired cocktail bar featuring locally distilled spirits in drinks modeled after traditional tipples from the places where DCC's coffees are sourced, as well as local craft beer on tap.
The new space will also provide the company with a wealth of additional production capacity, with the addition of a 70-kilo machine from US Roaster Corp.
"We wanted to do something different to bring people into the space," DCC owner Eric Faust told Daily Coffee News of the new roastery and bar, which does not serve coffee. "We're trying to create an environment that was different from the coffee shop but that would showcase craft beverage and take place where we manufacture coffee."
Beyond local wine, spirits and beer, including collaborative coffee-beers, the bar will eschew tired traditions like basic gin and tonics in favor of special cocktails of great significance to the brand. Its first such offering on opening night was a Chiliguaro shot, in honor of the company's relationships with farmers in Costa Rica and the Costa Rican coffees roasted and served down the block.
"We want to showcase stuff that relates back to coffee, that brings the conversation back to coffee," said Faust. Yet, in place of the Costa Rican liquor Guaro, the DCC version uses a Duluth-made vodka and a chiliguaro juice made by Juice Pharm, a local juicer.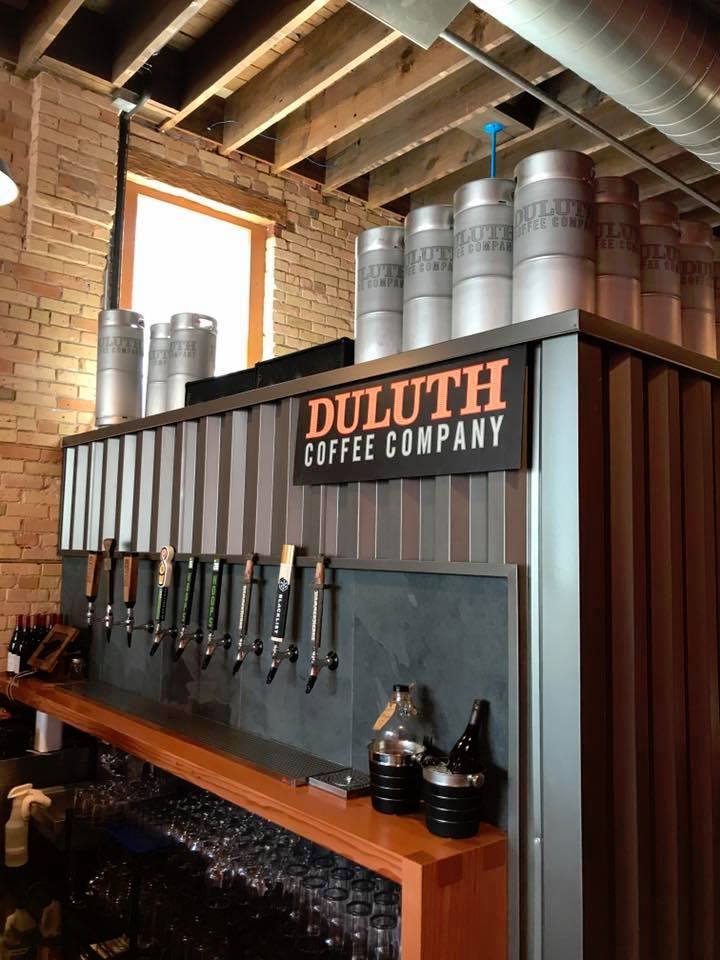 In the company's 850-square-foot original coffee shop, a 12-kilo US Roaster Corp. machine has to this point been the sole browner of greens sourced either directly from farmers or by way of Minneapolis-based Cafe Imports, while the coffee bar relies on a 4-group La Marzocco Linea paired with a Mazzer Robur and a Mahlkonig EK43 grinds for Fetco batch and Hario manual brews.
The 1,200-square-foot new location will by the end of this month be home to the comparatively hulking 70-kilo machine, beneath a 1,000-square-foot second floor that houses the company's new office, and a training and cupping lab.
"We appreciate origin, and we want to reflect origin in the way that we roast," Faust said of DCC's goals at the USRCs. "We want to connect coffees with customers by making it approachable, and an approachable cup of coffee for us is one that is balanced."
The roaster's original retail coffeehouse opened in its roastery in October 2012, about a year after the company launched its boutique wholesale roasting business at 105 East Superior Street in downtown Duluth. With the expanded production capability, Faust said DCC intends to direct its energy towards growing its wholesale business, while at the same time diversifying into kegged nitro cold brew coffee for wholesale, which will also occur in the new space. An RTD canned coffee drink is planned for release next summer.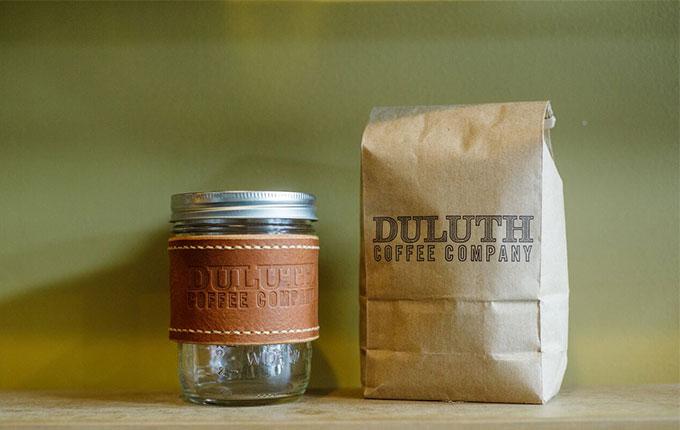 Duluth Coffee Co.'s new bar is now open at is at 101 E Superior Street.
(Author's note: A previous version of this post incorrectly identified Juice Pharm as Juice Farm. The piece has been updated with this correction.)
Howard Bryman
Howard Bryman is the associate editor of Daily Coffee News by Roast Magazine. He is based in Portland, Oregon.