It has been with surprising rapidity that nitrogen-infused cold brew, following the widespread adoption of standard cold brew, has blossomed from a novelty of sorts to a nationwide industry standard. For home cold-brewers, the expanse of products for making standard cold brew has been similarly expanding, yet nitro for home applications has largely to this point been marketed to the home brewing world.
A new consumer product called the Nitro King is now on its way to market from a Seoul, South Korea-based manufacturer called Brewing Company, focussing squarely on cold brew coffee in its pitch.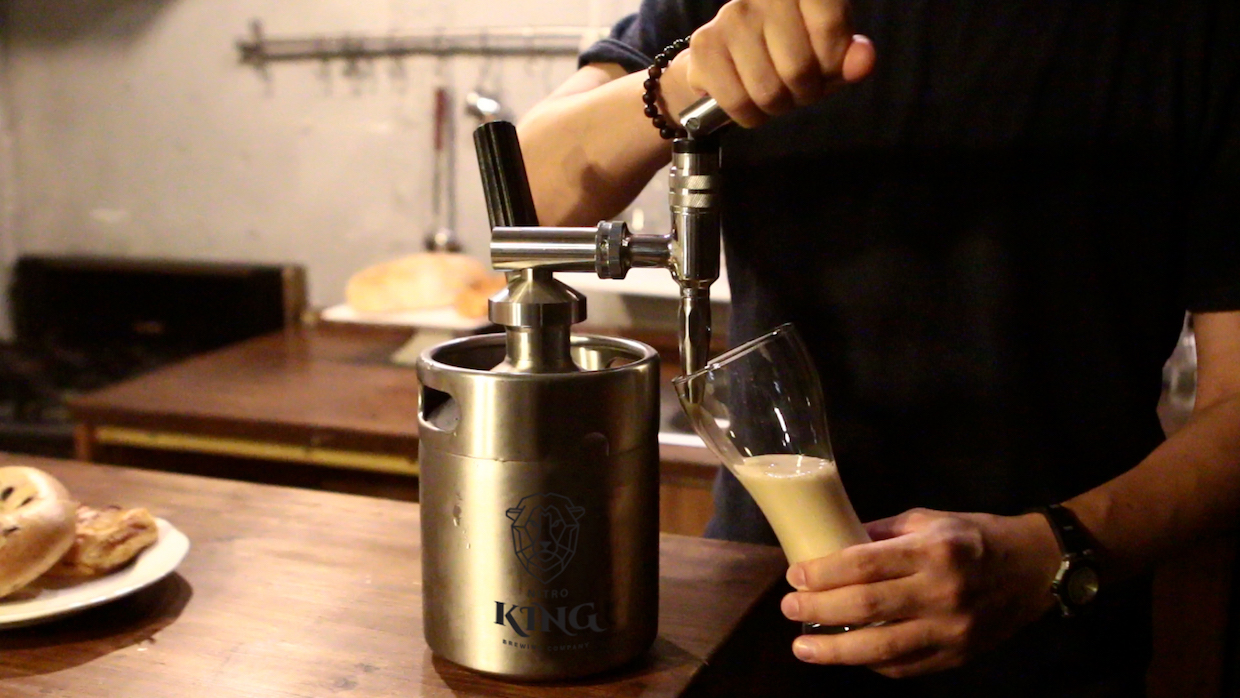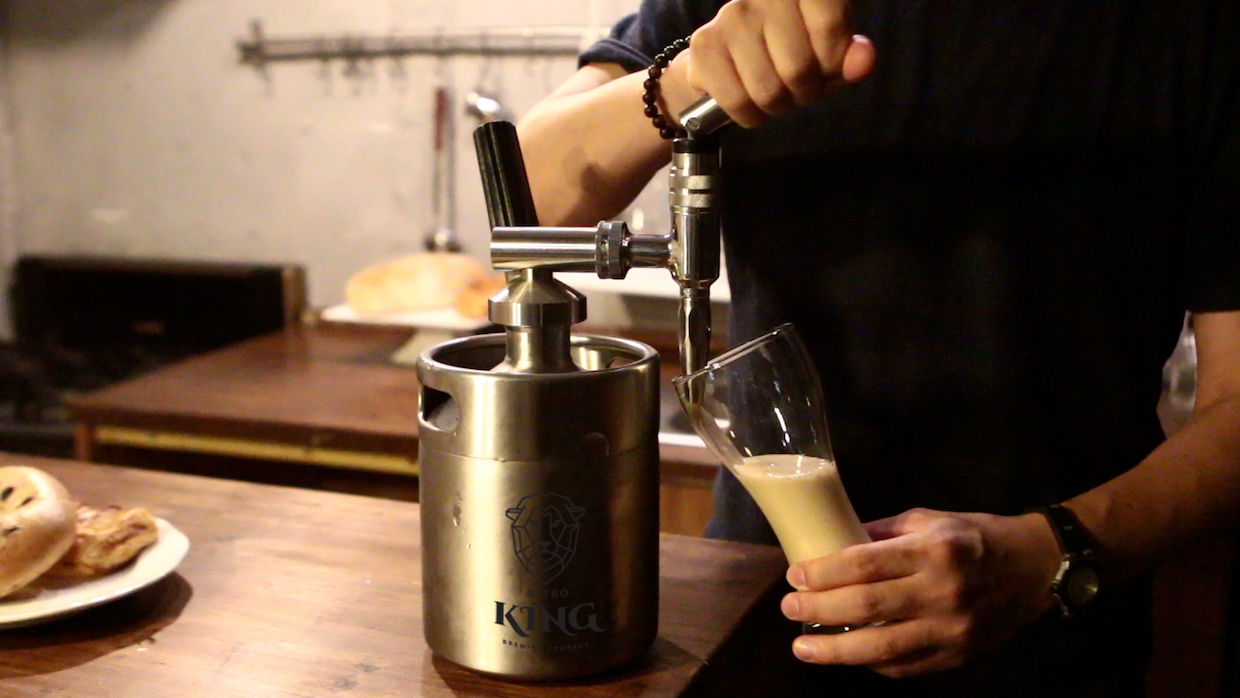 Fresh through the gates of a production-supportive Kickstarter campaign — which remarkably fetched nearly $40,000 USD more than its modest $6,390 goal — the Nitro King is a stainless steel, 2-liter-capacity mini-keg with stout-style tap and faucet. It's functionally similar to other nitro-capable mini kegs on the market, such as the Torpedo or Jacked Up, though the King includes the nitro cartridge within the tap.
The Nitro King system also includes a "creamy plate" that generates additional bubbles as nitrogen-infused coffee flows through it on its way out into a glass, to maximize the visual cascade effect.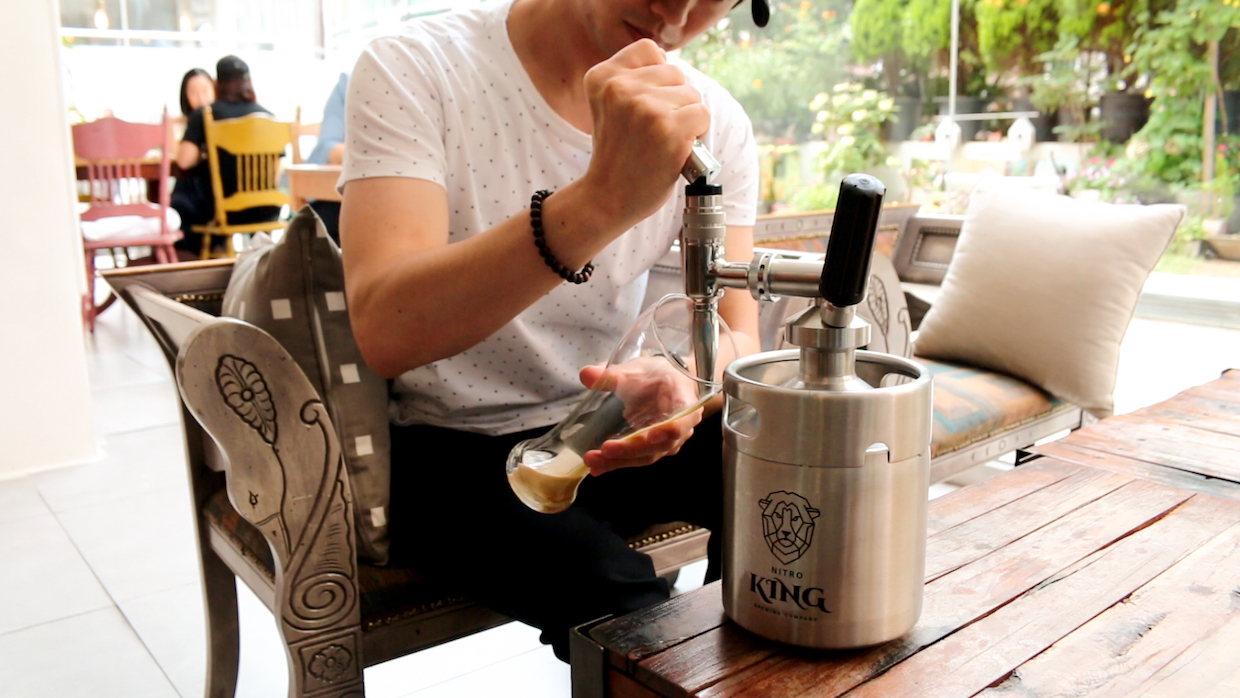 "A lot of coffee brands such as Starbucks, Stumptown Coffee and Blue Bottle Coffee are selling cold brew and nitro coffee so that you can enjoy them in their coffeehouses or at home," Ukay Huh, president of Brewing Co., told Daily Coffee News. "So, we have planned the production of Nitro King with an intention to make more people enjoy nitro coffee at home."
The Brewing Company, at one time the publisher of a magazine called Coffee Guild that published interviews with people from such pioneering companies and organizations as Blue Bottle Coffee, Square Mile Coffee Roasters, and the Alliance for Coffee Excellence (ACE), reportedly developed the Nitro King from idea to prototype over the course of roughly one year.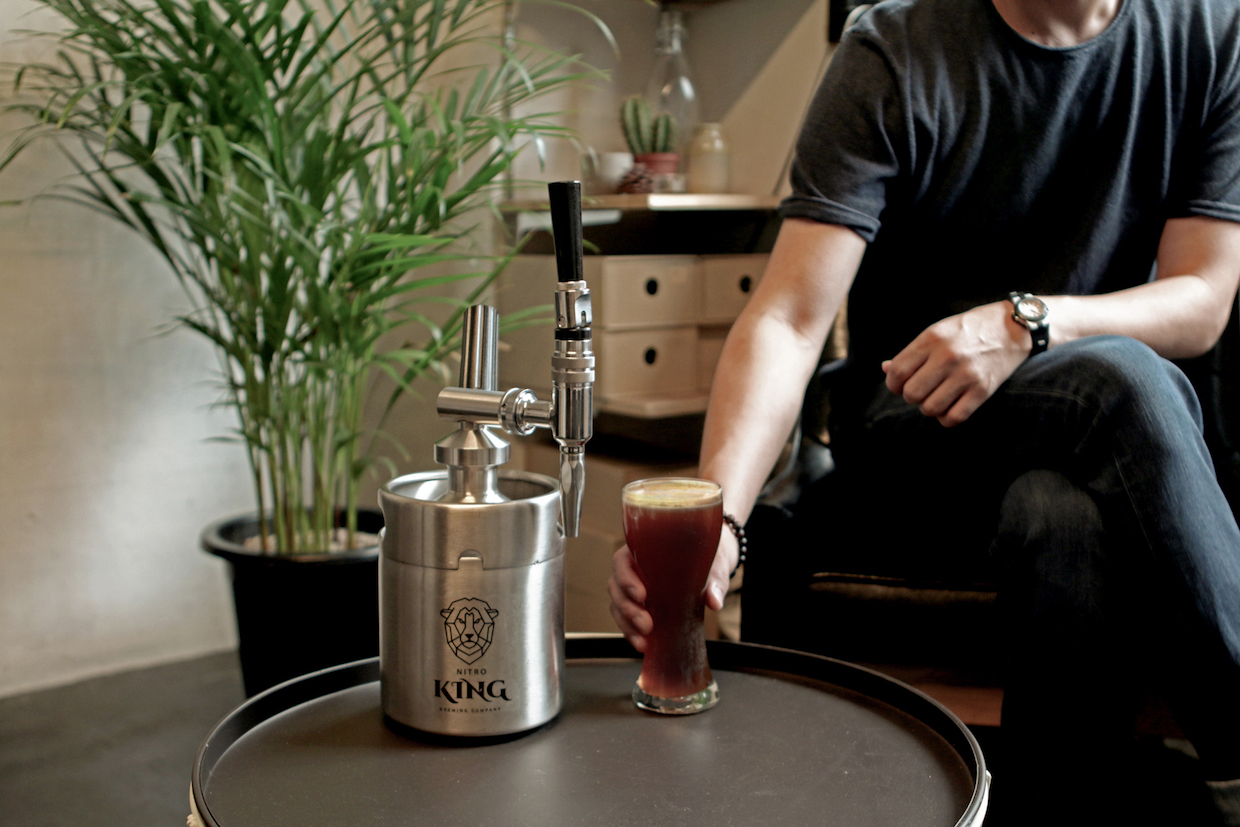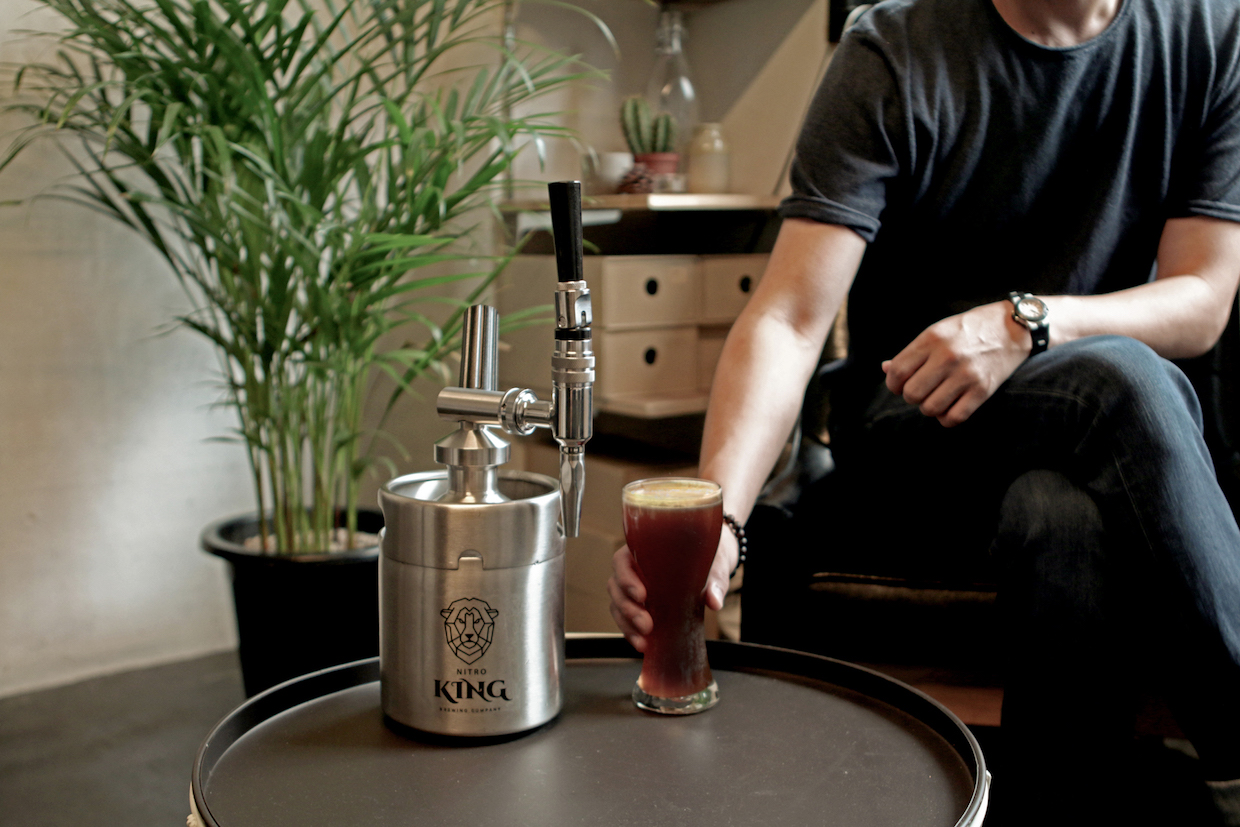 At the time of this writing, the 700-percent-funded campaign had five days remaining. The company anticipates delivery to Nitro King backers in October of this year before the device will be available through retail sales, shipping worldwide from South Korea, pending distribution partnerships. Consumers in the United States will be able to bend the knee to the Nitro King via Amazon for $250, the company told DCN.
Howard Bryman
Howard Bryman is the associate editor of Daily Coffee News by Roast Magazine. He is based in Portland, Oregon.