With every new year comes the promise of new beginnings, and as Bald Guy Brew in Boone, North Carolina, continues its revival after a tragic fire 18 months ago, the roasting company is realizing its own potential by helping others realize theirs.
Bald Guy Brew has settled into its new home at 714 Old U.S. 421 S. in the Blue Ridge mountain town, establishing the Coffee Roasting Institute Blue Ridge Campus at the end of last year. Owner Don Cox has begun to lead professional training workshops in what is now a certified Premier Training Campus of the Specialty Coffee Association, and will begin offering classes to the public in 2018 as well.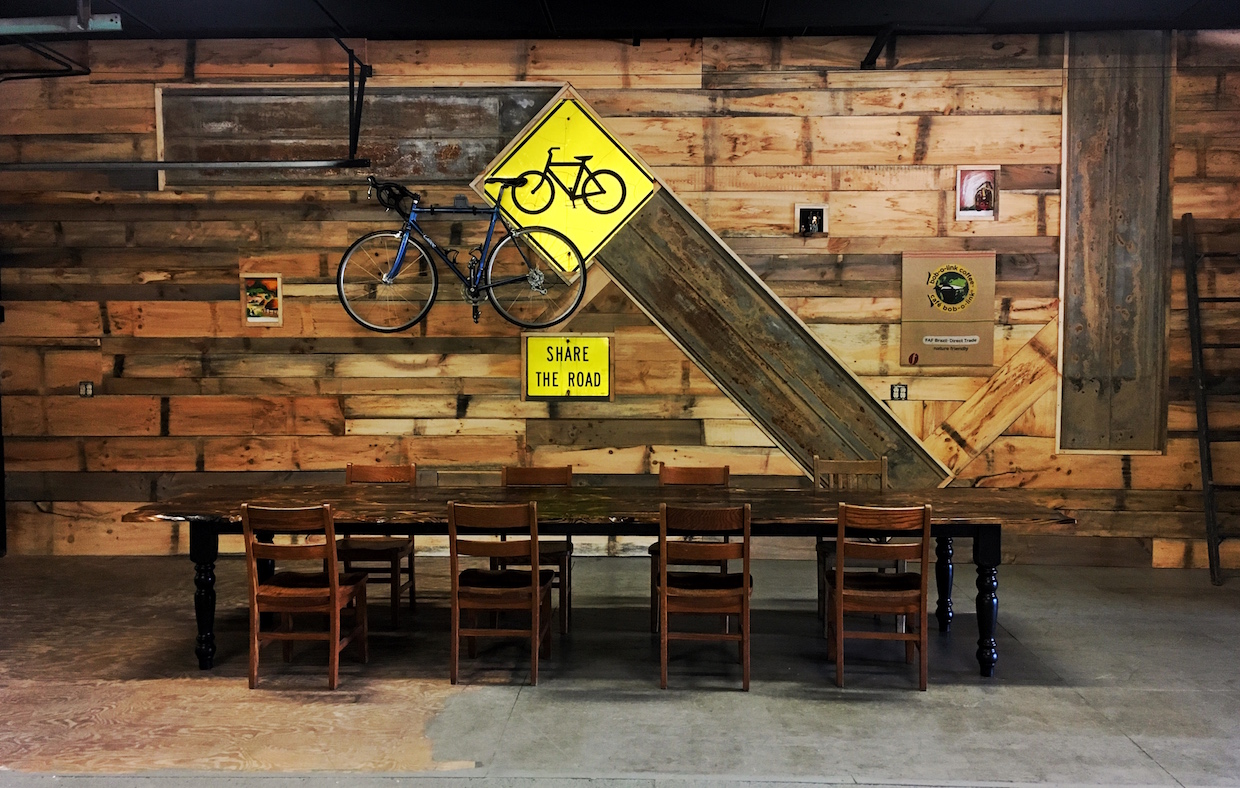 Founded in 2005, Bald Guy Brew was originally a wholesale roasting company that also sold beans in stores and at the local farmer's market. Through years of gradual growth, the production line expanded to include 1-pound, 6-pound and 25-pound San Franciscan roasting machines, a two-group Astoria espresso machine and Mercedes Sprinter van built out for traveling with the 6-pounder to the market where Cox would roast on site six months out of the year.
In the summer of 2016, an arsonist set fire to the mixed-use building in nearby Valle Crucis where Bald Guy was a tenant. The fire killed a 25-year-old woman, seriously injured several other people, left residents without a home and destroyed several local businesses. Roughly $100,000 worth of Bald Guy Brew equipment —including the company van, the coffee roasters and other gear — went up in smoke.
Needless to say, the months that followed were challenging for Cox, his company, his family and the entire community. "It was a roller coaster," Cox told Daily Coffee News.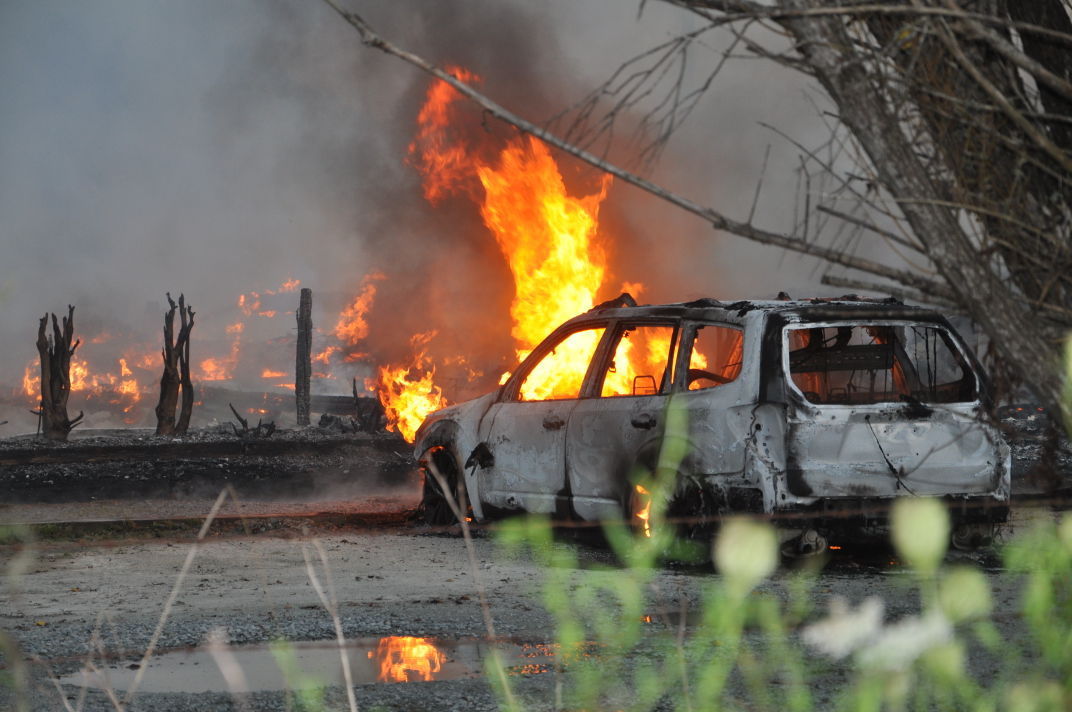 Despite the blow, Cox said he never considered quitting. He immediately set about finding a route to recovery, yet the motivating factor was neither pride nor even necessarily the money. As speaks now to his passion as an educator, the main driver for Bald Guy's resurrection has been the instructive opportunity for his sons.
"The one thing I didn't want to do was to have something like this leave a legacy to my boys that when you experience a setback, you just fall apart," said Cox. "I didn't want my 15-year-old and my 12-year-old, at the time 11-year-old, to think that just because I ran into something unexpected and completely lost everything, that you crawl in a hole and die."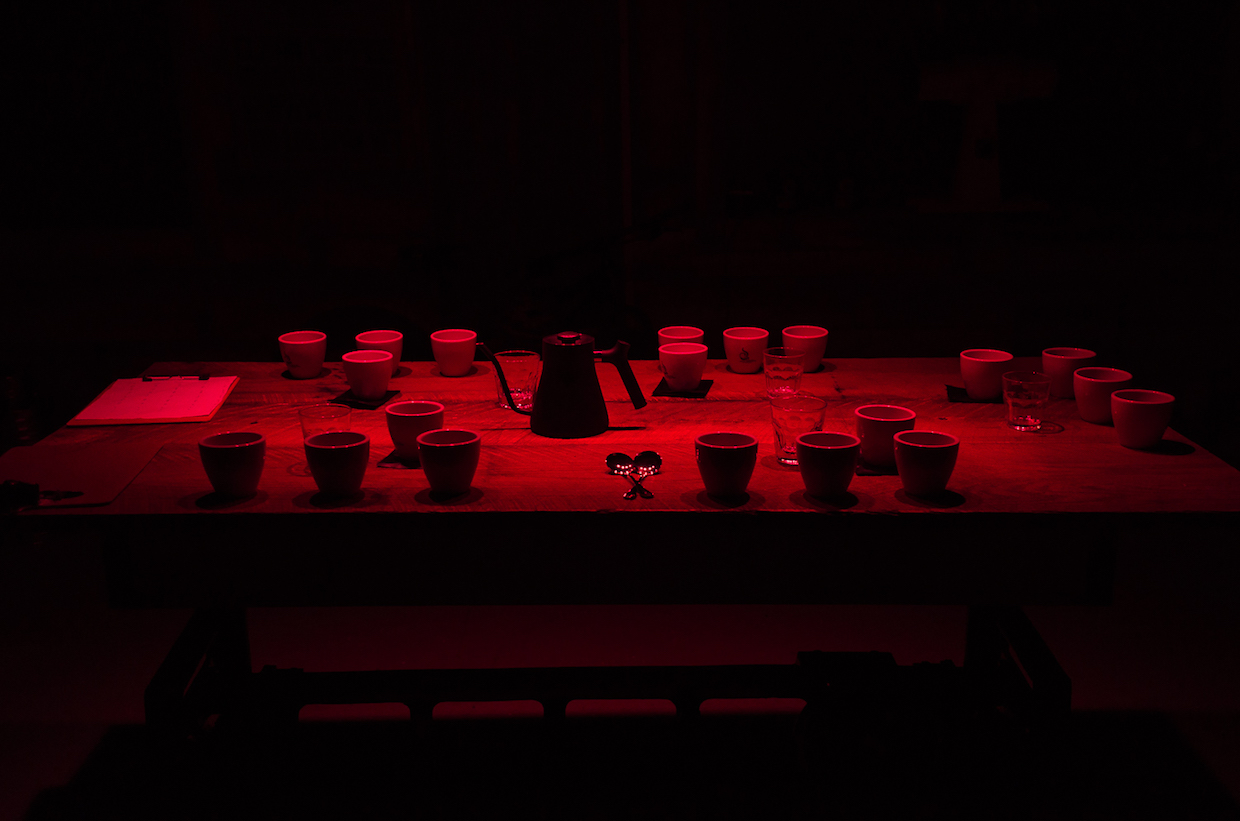 An outpouring of sympathy and support from the local community as well as friends and colleagues near and far also certainly helped. Mahlkonig sent a free K30 grinder in good faith that company would bounce back. Bill Kennedy of roaster-maker San Franciscan paid for Cox to pursue Q-grader certification during the operational downtime. Customers sent notes of encouragement and pledged to be ready for Bald Guy as soon as sales could resume, and even some coffee producers in Costa Rica and in Mexico offered to ship green coffee without payment to help the business get back on its feet.
"Here were people that were financially not in a place to give money, but they would give the most precious thing they have. It was really humbling," Cox said of the support from growers, which he ultimately couldn't accept as he had no means of roasting the coffee at that point.
Now certified both as a Q-grader and a SCA instructor, Cox has reimagined Bald Guy Brew in 2,500 square feet of space inside a former produce company warehouse. After much wrangling with less-than-helpful insurance reps and then navigating the wilderness of roastery buildout codes and procedures, a two-barrel Jabez sample roaster now hums alongside a lineup of new San Franciscan machines. Roasting resumed for wholesale in March of last year, followed by a return to the farmer's market in May and a reopening of the Bald Guy Brew webstore for retail beans in November.
While many of his former accounts, which prior to the fire added up to an annual business of more than $300,000, were forgivably absorbed by other roasting companies, some have come back into the BGB fold. Meanwhile, the primary focus of the company has shifted to providing educational services. Equipment on site includes a Slayer Espresso machine, Marco SP9 pourover brewers and a fleet of grinders poised to perform for SCA Skills Program educational and training opportunities, including Introduction to Coffee, Barista Skills, Brewing, Green Coffee, Sensory Skills, and Roasting. With the new year, new classes such as Crop to Cup, Brewing Techniques and "Roaster for a Day" are also now open to the public.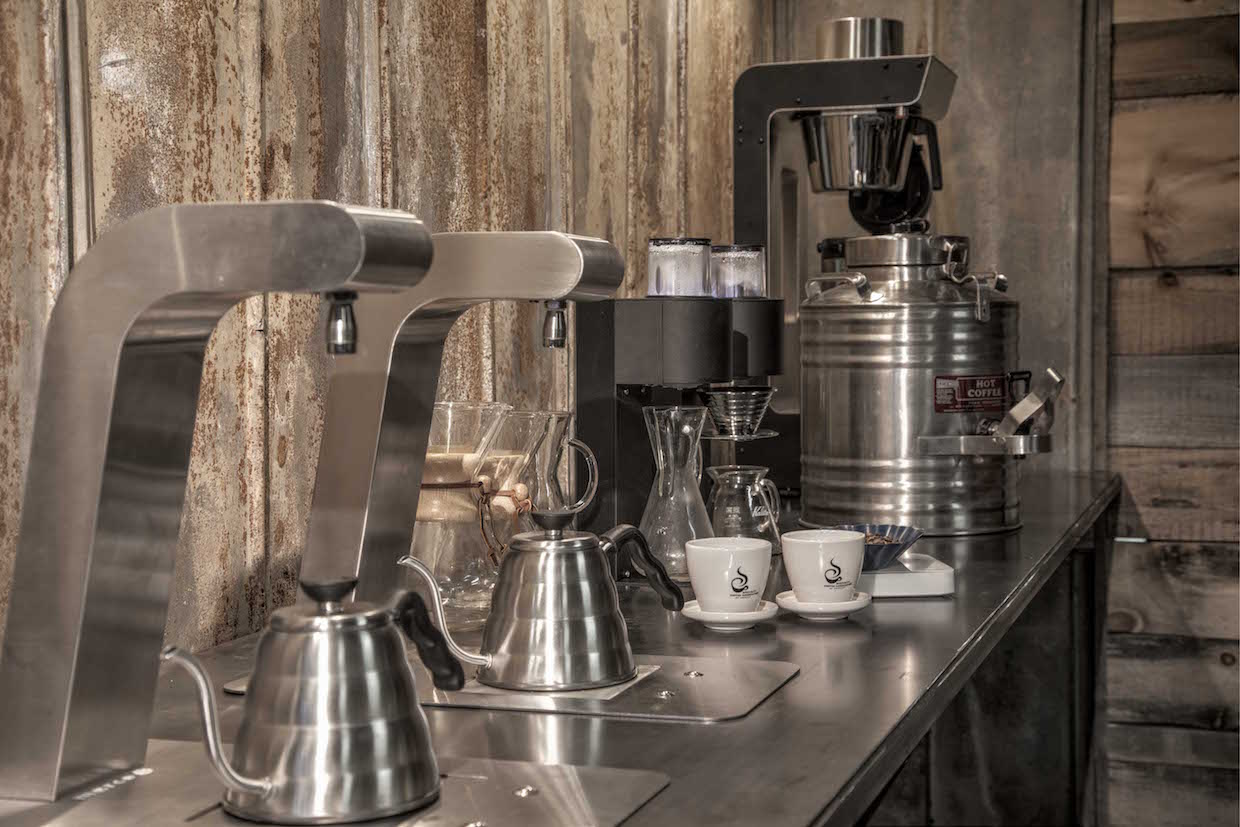 "The story is how to keep the water out of the snorkel, and overcome. Instead of riding in my van to the farmer's market, I've delivered 5,000 pounds of coffee by bike up here in the mountains," said Cox, adding, "What developed out of the fire was a deep friendship with people who cared."
(note: this story has been updated. The SP9 pourovers in the Bald Guy Brew facility were made by Marco Beverage Systems.)
Howard Bryman
Howard Bryman is the associate editor of Daily Coffee News by Roast Magazine. He is based in Portland, Oregon.