From terrariums to taxidermy, moccasins to microbrews, the density of artisan retail and hospitality establishments lining the Mississippi District streets of North Portland, Oregon, provides locals an almost overabundance of options.
This holds true with the neighborhood's coffee scene, where a cutting-edge made-to-order filter coffee now comes courtesy of Jory Coffee, which opened the doors to its 350-square-foot multiroaster shop between a boutique plant nursery and a curated handmade apparel shop.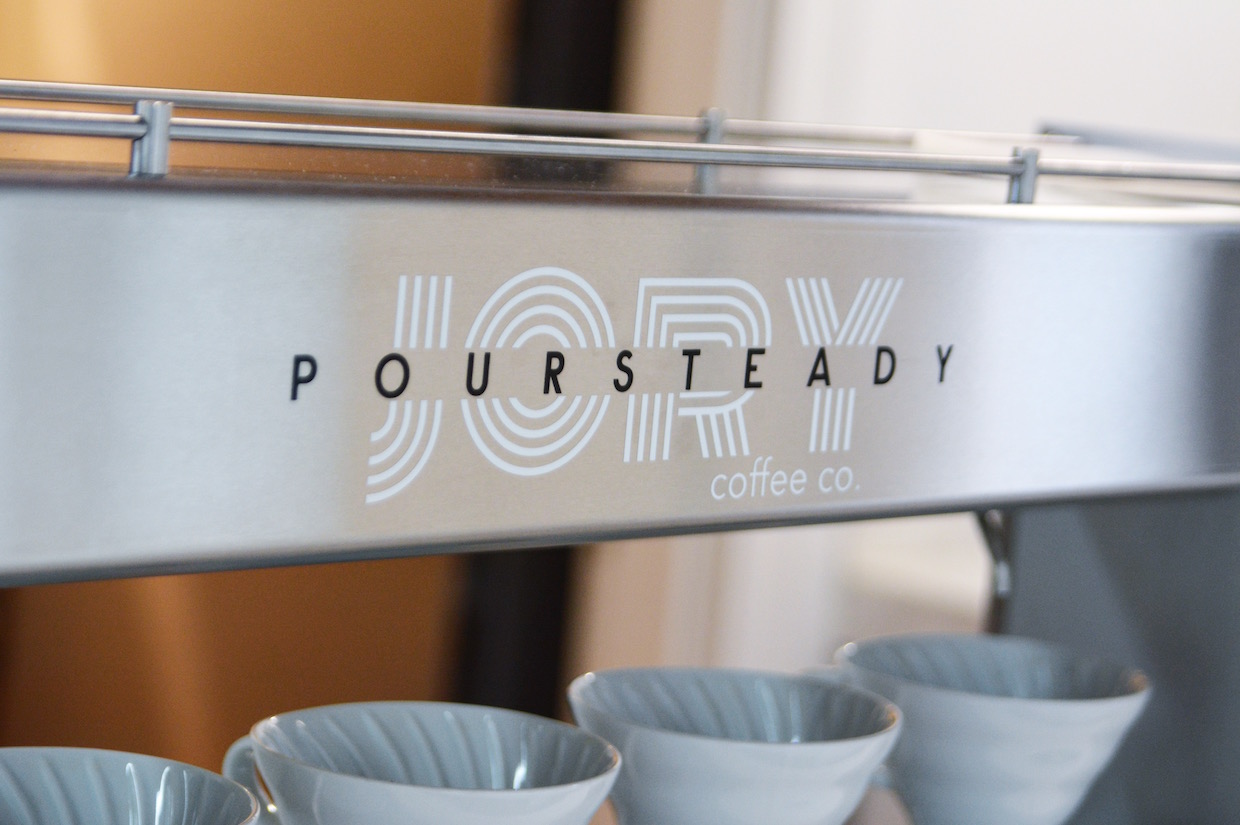 Jory is a batch- and espresso-free zone — strictly featuring pourovers, hot, iced or bubbly, ground by Mahlkonig EK43 and executed with speed and precision by a trusty 5-bay Poursteady machine. While the brew parameters are initially tailored by hand, the efficient accommodation of a steady flow of customers is not.
"Of course, we have an array of kettles and hot plates ready in case of the robot uprising," owner Jorian Merrill told Daily Coffee News. Merrill said the shop relies almost entirely on the Poursteady and a "white stallion" EK43 for preparing orders from the rotating selection of four to six coffees, each requiring its own recipe.
"On our opening day we gave out free coffee and one barista was able to pump out over 270 pour overs," Merrill said. "For us, the quality of brew is almost everything, aside from sourcing and selecting the most killer coffees available in the Portland area."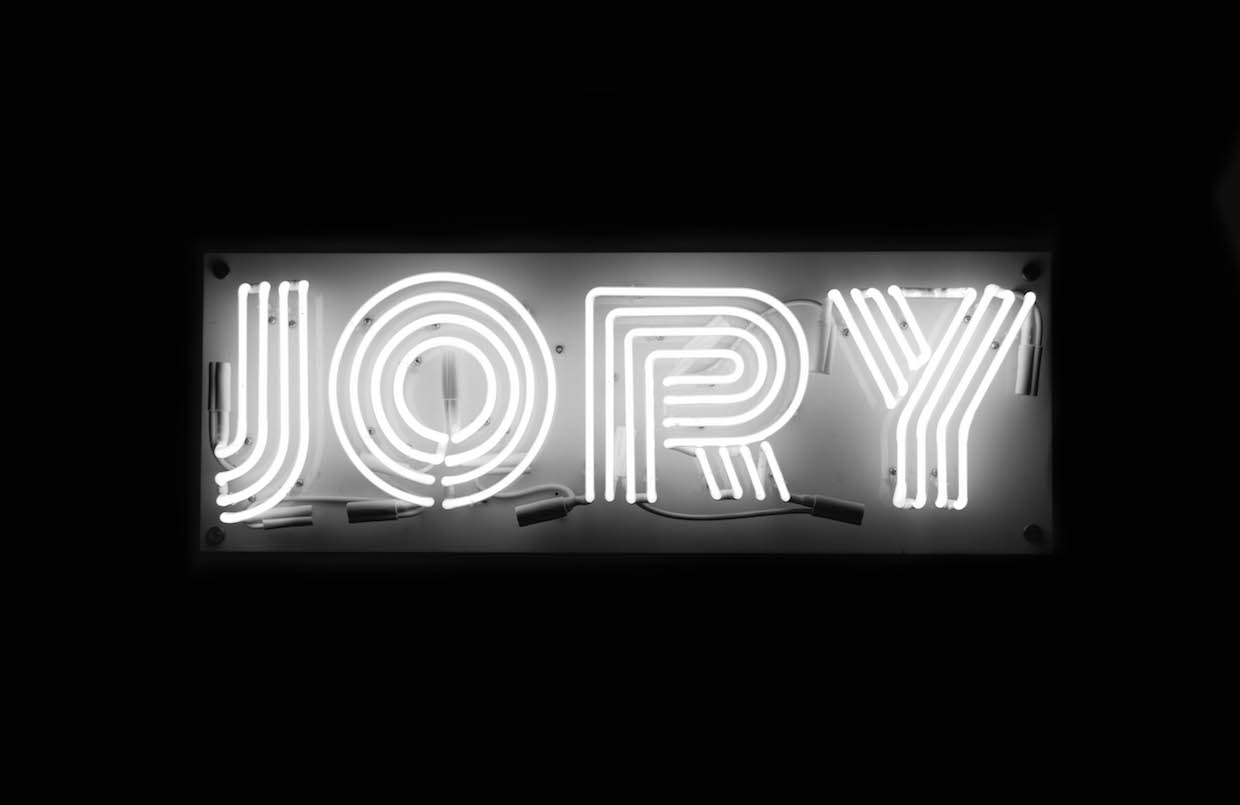 Brew methodology isn't Jory's only exclusive aspect. Its multiroaster coffee program, too, has so far been a strictly Portland affair, hitting over half a dozen bases already in its first month, including Heart, Extracto Coffee Roasters, Upper Left Roasters, Nossa Familia, Case Study Coffee Roasters, and others.
"Honestly, Portland has what, 60-plus roasters?" said Merrill. "I don't think we need to go any farther than that to find really killer coffee. I think so many other shops are in a hurry to carry coffees from Iceland or Mars or whatever, but in the end, we have too much good stuff here to begin with."
He added that a roaster's location or reputation isn't actually the deciding factor; it's the quality of the coffee that makes the difference, first and foremost.
"Did a home roaster whip up some killer beans recently as a fluke? Killer," said Merrill. "Let's taste it and see if we'll carry it until it runs out."
Merrill said that as this first shop settles into its groove, near-future plans include the addition of cold brew and a house-branded private label offering, while considerations further down the line include the possibility of additional shops elsewhere around what he describes as an espresso-centric city.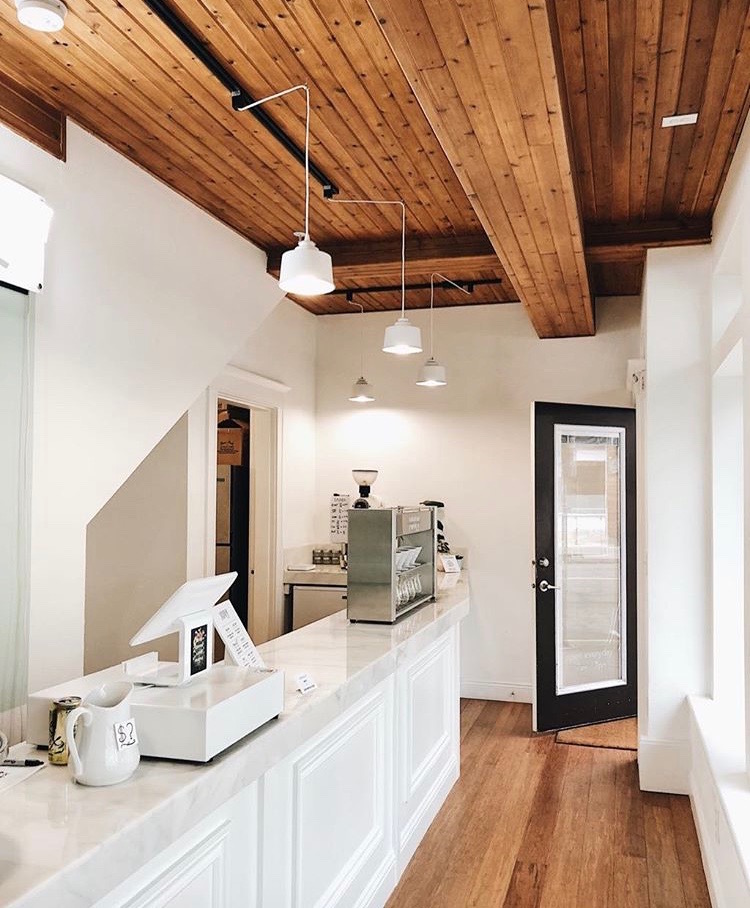 "I've never been a 'spro bro," said Merrill. "In Portland, very few shops give black coffee any attention and for us that's a big bummer. Portland is supposed to be coffee mecca, yet all we do is sling latte art. I felt there was a real opportunity to bring stellar customer service, menu curation, and brew quality to the Portland market. The great news is people are really digging it."
Howard Bryman
Howard Bryman is the associate editor of Daily Coffee News by Roast Magazine. He is based in Portland, Oregon.