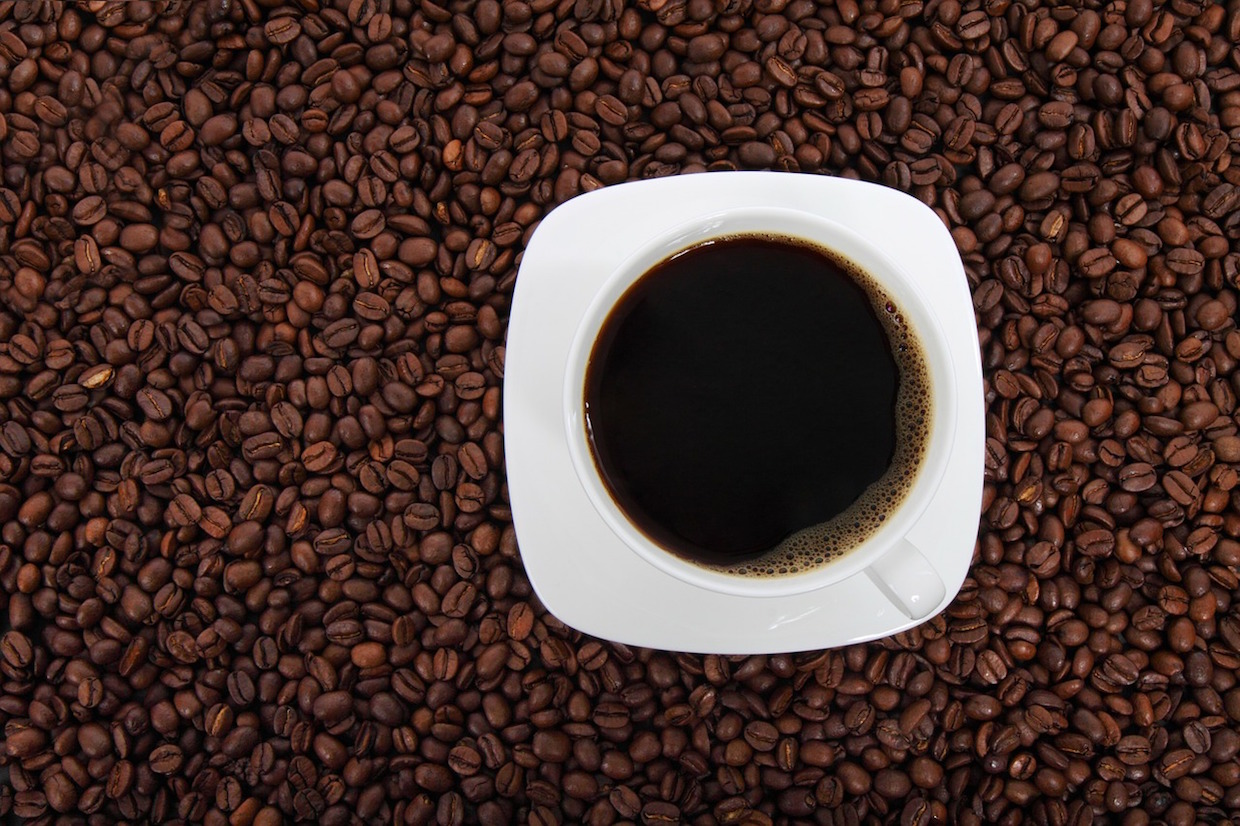 The number of Americans drinking coffee within the past day has reached its highest percentage in the past six years, according to the U.S. National Coffee Association's National Coffee Drinking Trends (NCDT) report.
Past-day consumption of traditional "gourmet" (16 percent) and espresso-based (24 percent) beverage consumption held relatively steady compared to last year, while non-espresso-based beverages such as cold brew also held steady. Surprisingly, past-day consumption of cold brew stayed at the same percentage as last year, at 11 percent.
The study also confirmed that home brewing remains the dominant method for coffee consumers, while out-of-home coffee consumption — whether at the workplace or in retail shops — showed a slight dip from last year.
The NCA has been releasing the report since 1950, adding new categories and methodologies to reflect current and emerging consumer trends. This year's study included online and phone interviews with a nationally representative sample of 2,737 people age 18 or older who reported drinking any beverage other than tap water within the past day.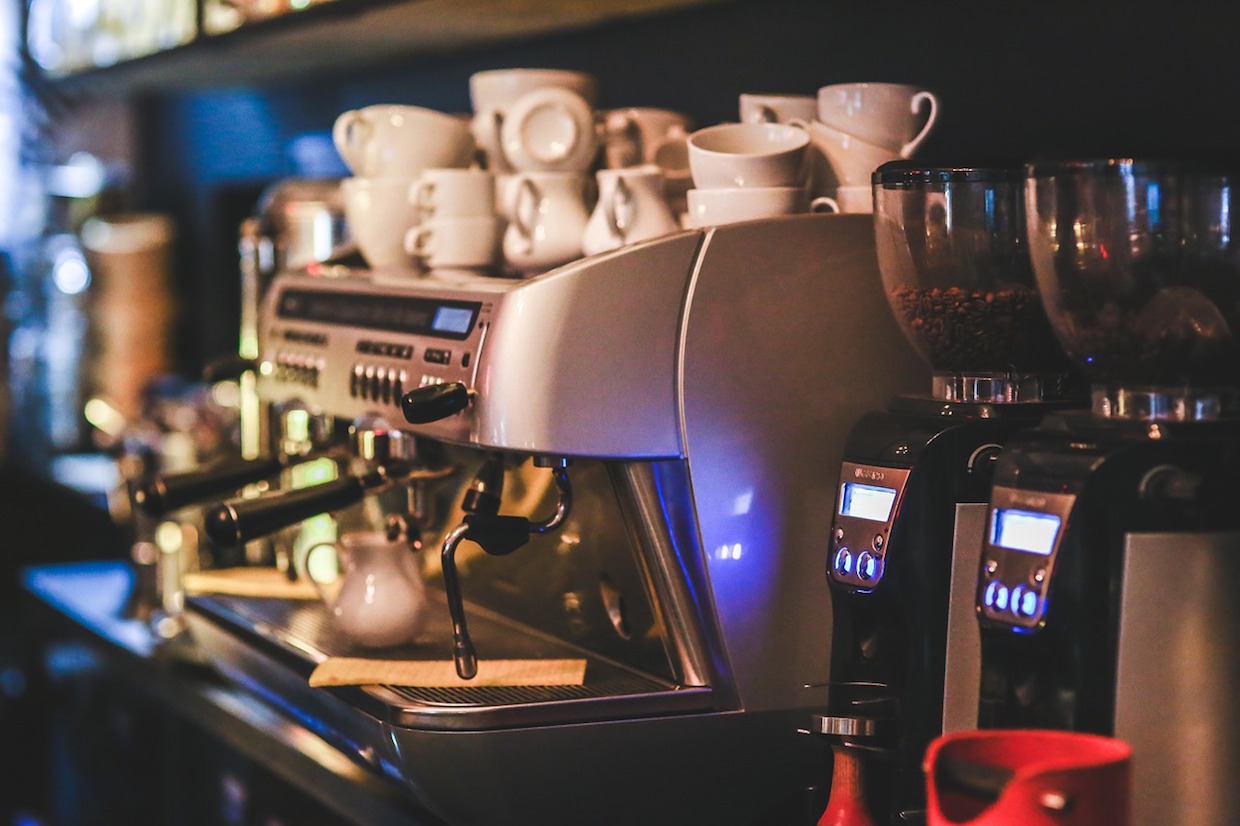 Overall, the 2018 report is very much in lockstep with the NCA's 2017 consumer trends report, showing very slight or zero increases or decreases across most categories, ages and ethnicities. However, a deeper look at the report and its relationship with previous years' reports reveals some ongoing trends, particularly as they relate to innovation in coffee brewing and ordering technology, growth among younger consumers, and growth within certain gourmet subcategories. Here are some of the report's key takeaways:
2018 Coffee Consumer Trends
Past-Day Consumption highest since 2012
The number of people drinking coffee within the past day is 64 percent, the highest level since 2012
This follows growth from 57 percent in 2016 to 62 percent in 2017
Over the past six years, past-day soft drink consumption has dipped 15 points to 35 percent
56 percent of people reported drinking unflavored bottled water within the past day, compared to 49 percent for tap water
Espresso-Based, Gourmet and Non-Gourmet Consumption
Last year saw the highest one-year jump in past-day consumption of espresso-based beverages. The number held steady at 24 percent this year
Past-day consumption of traditional "gourmet" coffee — defined as "regular coffee" brewed from "gourmet quality" beans — held steady at 16 percent following a 2-point jump in last year's survey
Traditional "non-gourmet" past-day consumption also held steady at 31 percent
The numbers similarly held steady in each of these categories for past-week consumption
The only espresso-based beverage to see a statistically significant decline in past-week consumption this year was cafe mocha, from 14 percent to 12 percent
Non-Espresso-Based Beverage Consumption
This category, introduced in last year's study, includes frozen blended coffee drinks, nitro coffee and cold brew.
Past-day consumption through the entire category was 7 percent
Past-week consumption of frozen/blended dropped 1 point from last year to 13 percent
Past-week consumption of cold brew held at 11 percent
Past-week consumption of nitro coffee moved up one point to 4 percent
Younger Consumers Drive 'Gourmet' Growth
Only 19 percent of respondents age 18-24 drank traditional "non-gourmet" coffee within the past day
Within that same 18-24 range, 37 percent reported drinking a gourmet beverage within the past day
Past-day consumption of gourmet coffee among 25-39-year-olds was 48 percent
For respondents age 60+, past-day consumption of gourmet was 38 percent, while consumption of non-gourmet was 42 percent
When People Drink Coffee
All the following statistics are for people who reported drinking coffee within the past day.
82 percent drank it at breakfast, compared to 87 percent in 2012
41 percent drank it between breakfast and lunch, compared to 36 percent in 2012
13 percent drank it in the evening, compared to 16 percent in 2017
Where Coffee Is Prepared
79 percent of people drinking coffee within the past day brewed coffee at home, compared to 75 percent in 2017 and 84 percent in 2012
Past-day consumption of coffee prepared outside the home dipped from 40 percent in 2017 to 36 percent in 2018, though it remains at higher levels than found in 2012-16
How People Brew at Home
63 percent of respondents said they own a drip coffee machine, with past-day usage at 45 percent
41 percent of respondents said they own a single-cup machine. (The NCA says methodological changes prevent comparisons in ownership and usage of single-cup brewers with last year.)
The NCA added "bean to cup" brewers as an option in 2018, with 6 percent reported using one for past-day brewing.
Drive-Throughs, Apps and Delivery
44 percent of people who reported buying coffee within the past day at a quick-service restaurant, cafe, donut shop, convenience store or gas station reported purchasing coffee at a drive-through
Among people who reported purchasing coffee within the past day from all those places but not a drive-through, 15 percent said they used an app. Among those people, 24 percent reported ordering through an app within the past week
Among people who purchased coffee outside the home, 2 percent of past-day drinkers said their coffee was delivered, while 5 percent reported purchasing through delivery within the past week
Long-Term Trends Among Daily Drinkers
Here, the NCA provides some illuminating analysis.
"Tracking U.S. coffee consumption for over 60 years, the National Coffee Drinking Trends study first logged more than 75 percent of Americans aged 18+ drinking coffee on any given day," the group said in a media release surrounding the new report. "These numbers slowly declined until the mid-1990s, when the percentage of Americans aged 18+ drinking coffee on any given day dipped below 50 percent. Since then, the numbers have rebounded and slightly retracted. In 2018, we see overall past-day coffee consumption rebounding after a softening trend since 2013. 2018 coffee consumption has returned to levels seen in 2012.
The NCA's complete 2018 National Coffee Drinking Trends report is available for $436 to $825, depending membership status (member or non-member) and access type (PDF only or PDF plus print).
Nick Brown
Nick Brown is the editor of Daily Coffee News by Roast Magazine.