In Orange County, Florida, coffee roasting company Foxtail Coffee has swung open the doors to a new retail bar called the Farmhouse. Combining rustic and contemporary design elements, Foxtail's Farmhouse expands upon the brand's traditional menu with the addition of a "Gravity Bar," wines, cocktails on tap and coffee-brewing siphons at every turn.
The Farmhouse is a re-envisioning of the company's original, roastery-adjacent retail location in Winter Park. While the cocktail-like bar will serve single-origins and blends through various methods, siphon brewers sit perched in front of every barstool, making for a conversation starter, if not coffee.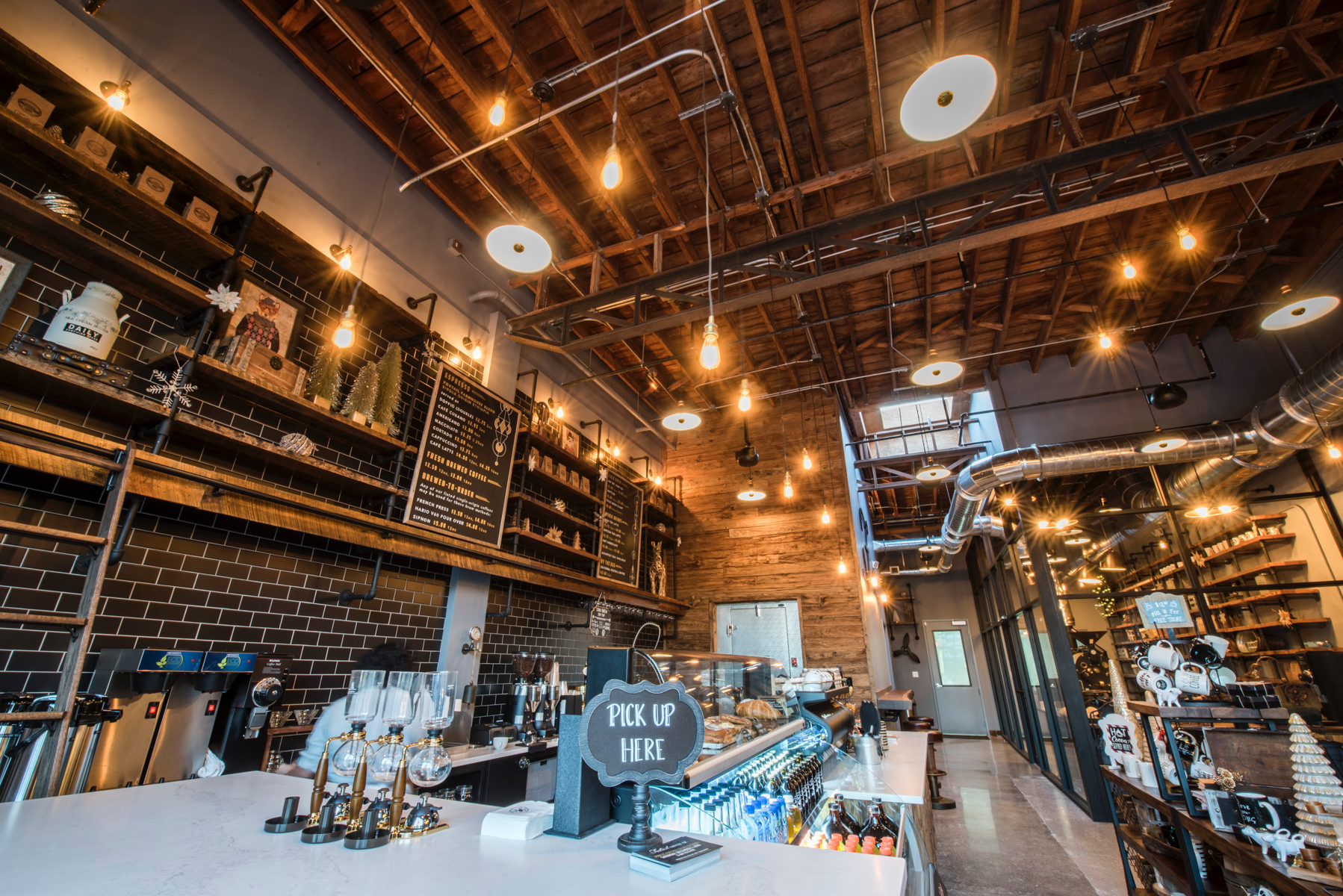 "Having a siphon near every seat at our bar felt intuitive to us as we love the brew method," said Foxtail Co-Founder Iain Yeakle, "as do many of our guests."  
The design of the Farmhouse is inspired by the original space — a 1940s auto body shop — carrying over the industrial touches along with more welcoming materials such as reclaimed wood.
"This was a great starting point. We wanted to honor the shop and keep the space industrial, modern, and soften the space with wood accents," Yeakle said. "We were hoping to achieve comfort, creativity, and intuition in this space."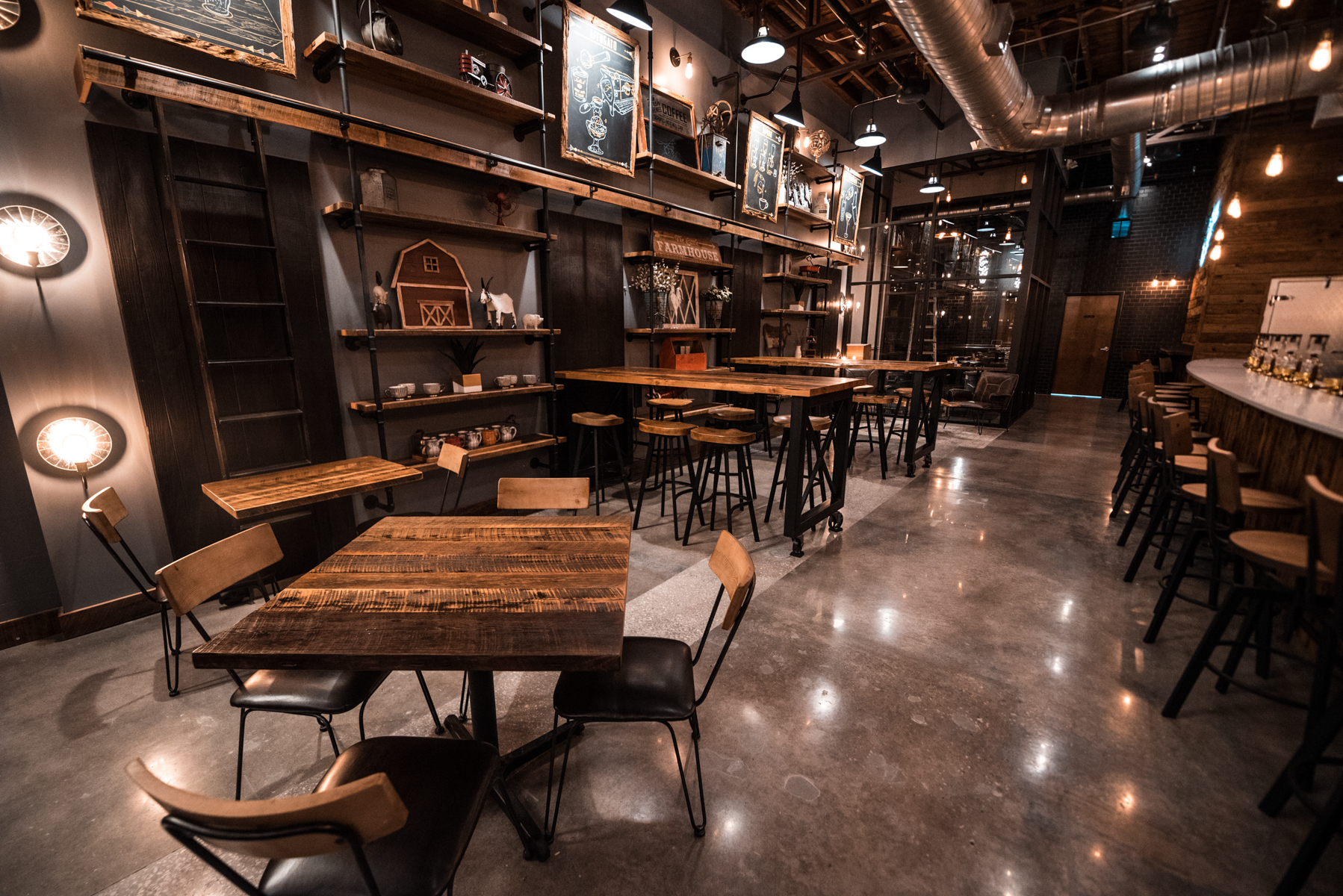 The expanded beverage program is being complemented by a small seasonal food menu featuring ingredients sourced from other local purveyors.
Yet apart from offering a hopefully new and exciting coffee bar experience, Foxtail Co-Founders Yeakle and Alex Tchekmeian said a primary goal for the space is for community use, from private functions to public classes.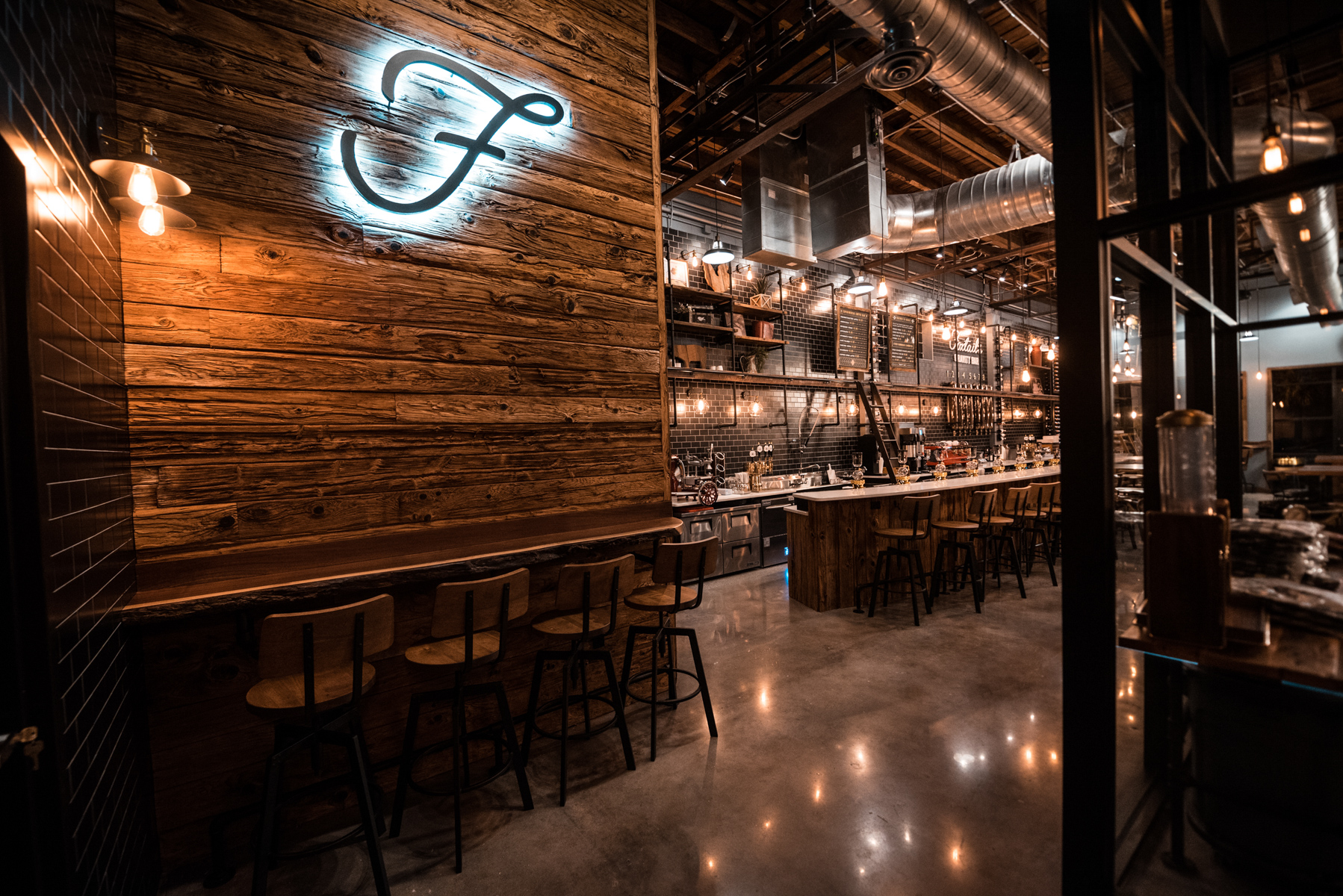 Along with a downtown Orlando location that opened last summer, the Farmhouse opening is just the beginning for Foxtail's immediate retail expansion plans. Bars in Altamonte Springs and the Hourglass District are both "coming soon," and a third new location is also in the works.
"Our future plans are to provide quality coffee and create convenient work spaces for communities," noted Yeakle. "Currently Foxtail is expanding in the Central Florida market."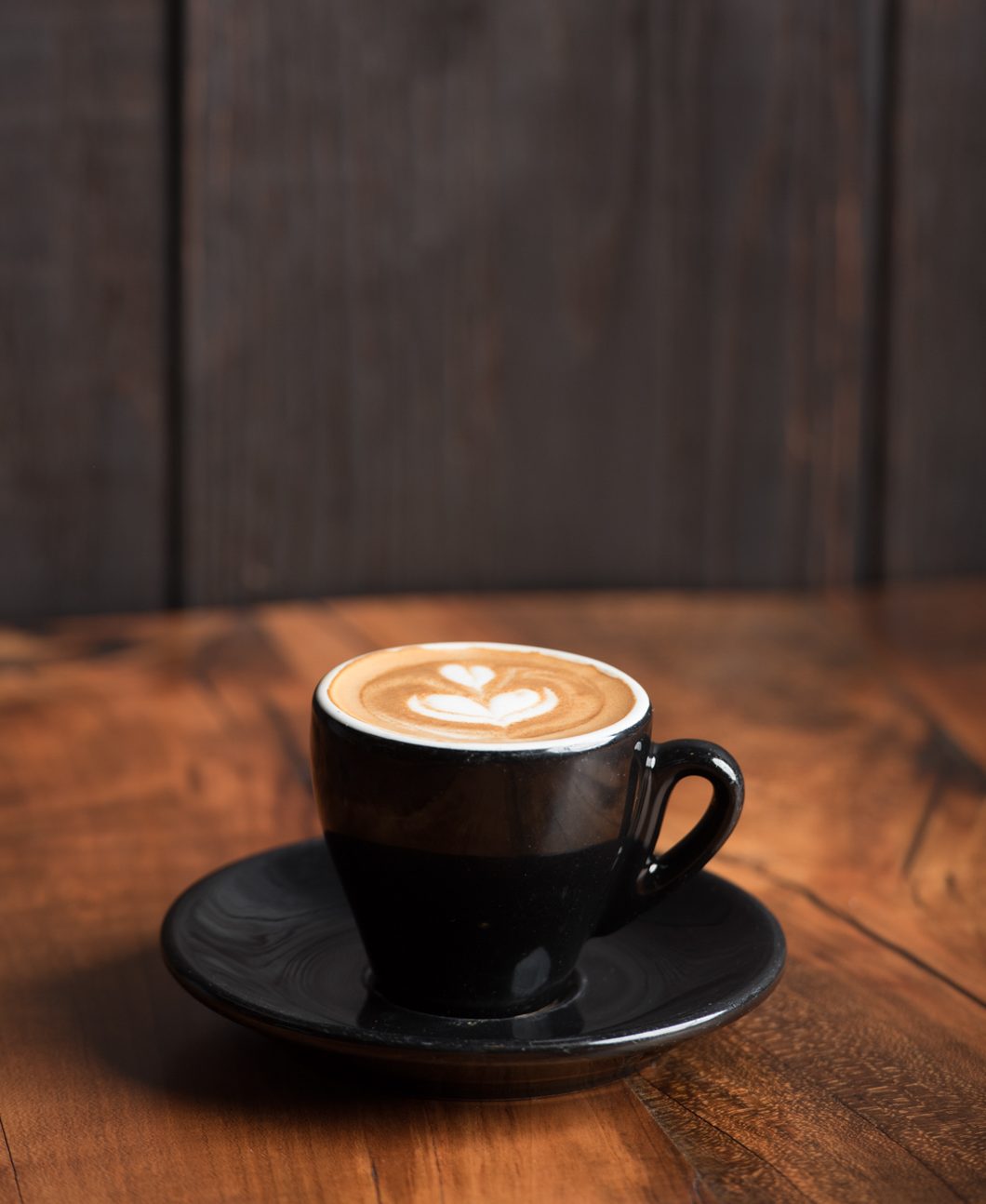 Foxtail Coffee's Farmhouse is now open at 1282 N Orange Avenue Winter Park, Florida.
Lily Kubota
Lily Kubota is the managing editor and digital content manager for Roast Magazine. She is based in Southern California.