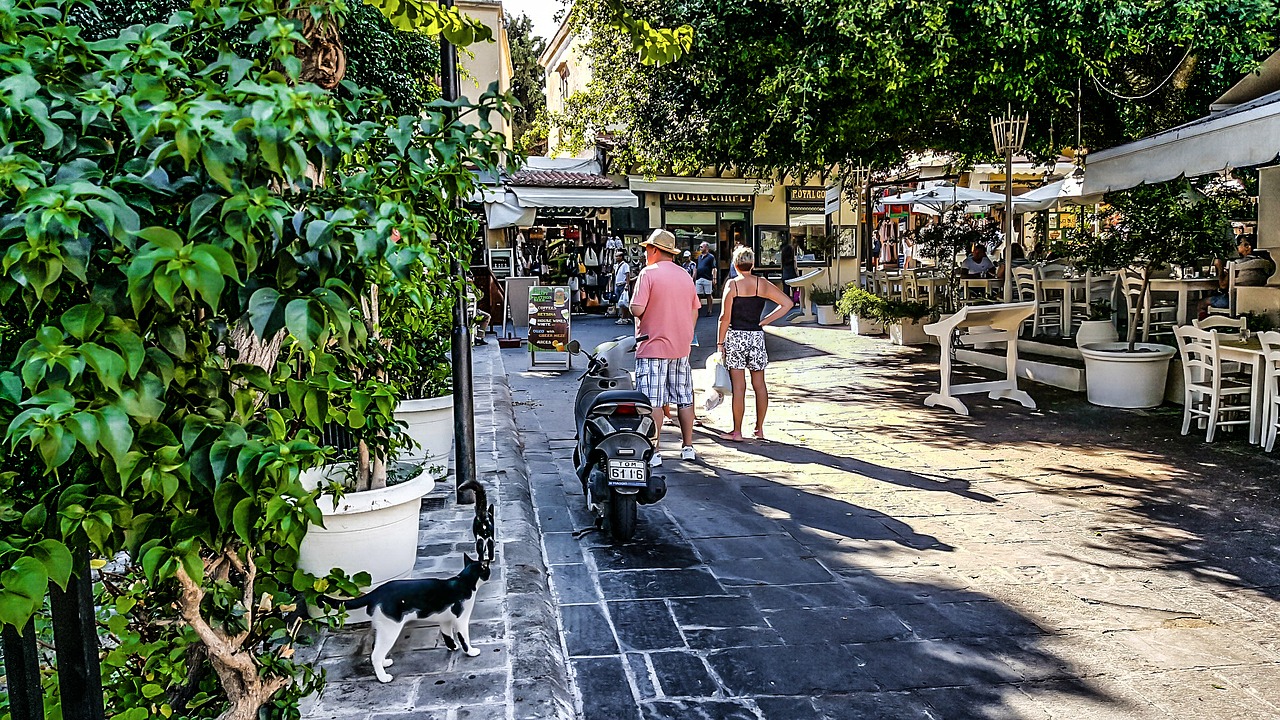 While there's risk involved in any new commercial endeavor, people who argue that coffee is somehow "recession-proof" got some fresh evidence for their case in Greece this week, when Xinhua reported that specialty coffee consumption is sharply rising, despite the nation's troubled economy:
For the last eight consecutive years, most of the enterprises involved in the coffee industry have succeeded in developing against all the odds due to the financial crisis.

"Within the last five years more than 50 new coffee chains have entered the Greek market, even though not all of them managed to survive," the Greek Specialty Coffee Association (SCAE Greece) told Xinhua.

As coffee seems to be one of the last affordable daily "luxuries" for the consumers, a further growth is expected.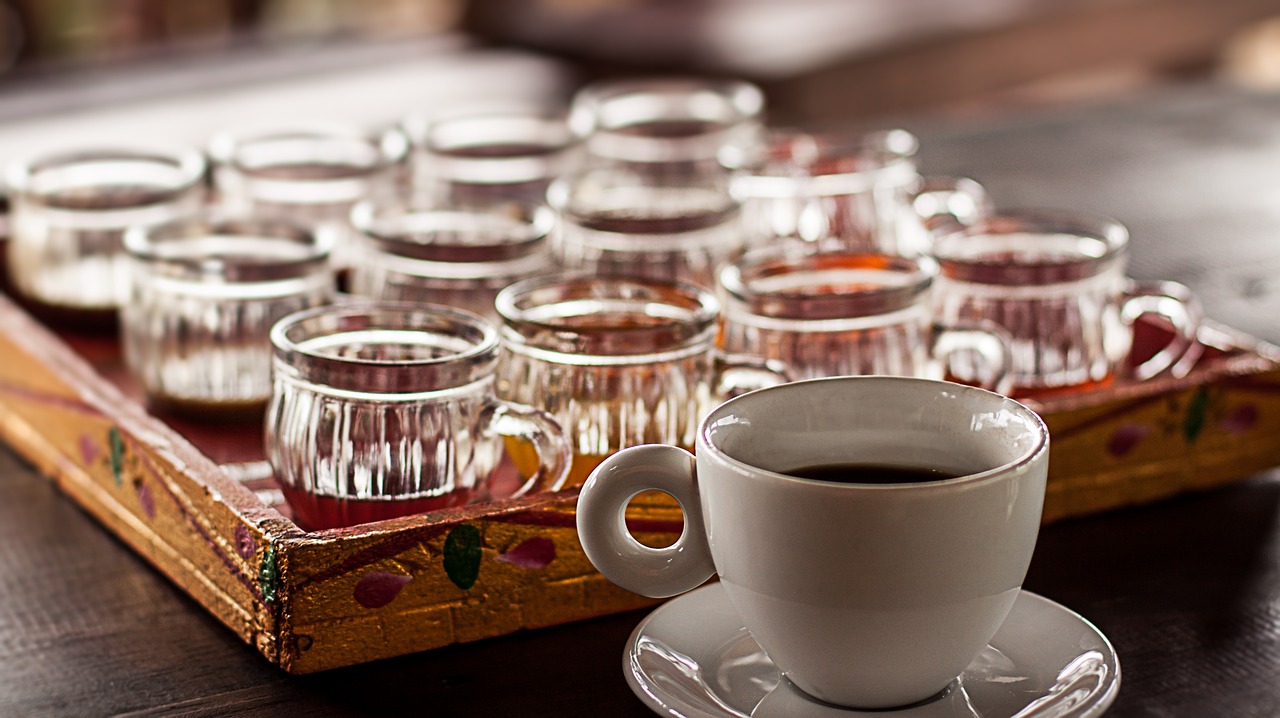 Consumption has also been rising sharply in Indonesia, which, as a Reuters report pointed out, spells trouble for roasters around the world hoping to import some of those premium island greens. Overall production has declined in recent years, while an increasing share stays behind for the domestic market:
But now, as younger generations switch to coffee and hundreds of independent coffee shops and roasters pop up across the archipelago, Indonesia's consumption of beans is rising. That's left less coffee for export and forced up prices for foreign buyers.

A small harvest in Sumatra has eaten further into tightening supplies of that region's unique arabica beans, which are sought for the heavy, earthy notes they give to roasted blends.
Even Starbucks, whose annual Christmas blend has incorporated Sumatran beans for decades, could feel the pinch. Its former CEO Howard Schultz, however, chatted with Time Magazine about a way-worse pinch: Climate change, its effect on global supply, and what his former company is doing along with the rest of the industry to prepare:
Improving all coffee growers' ability to survive climate change benefits the entire industry, Schultz says. The company's network of farmer support centers distributes free seeds, teaches new adaptation methods and serves as a resource for farmers who are eager to learn how to adapt, regardless of whether they do business with Starbucks. "It may be hard for people to understand why we are sharing all this information," says Schultz. "If we don't, there's going to be tremendous adverse pressure on the coffee industry."
Many consider a reduction in the consumption of dairy products as another means of trimming humanity's contribution to climate change, which, along with health and fitness concerns about dairy, is another angle Starbucks covered this week as it rolled out its first line of almond-milk-based RTD coffee drinks. Foodable picked up the story:
The coffeehouse has already released two vegan beverages–Hazelnut Mocha Coconutmilk Macchiato, and Cinnamon Almondmilk Macchiato– vegan macadamia cookies, lentil salads, overnight oats, and has now launched two new plant-based beverages.

100 percent dairy-free, grab-and-go "Doubleshot Coffee Smoothies", are a result of highly demanded plant-based options from Starbucks.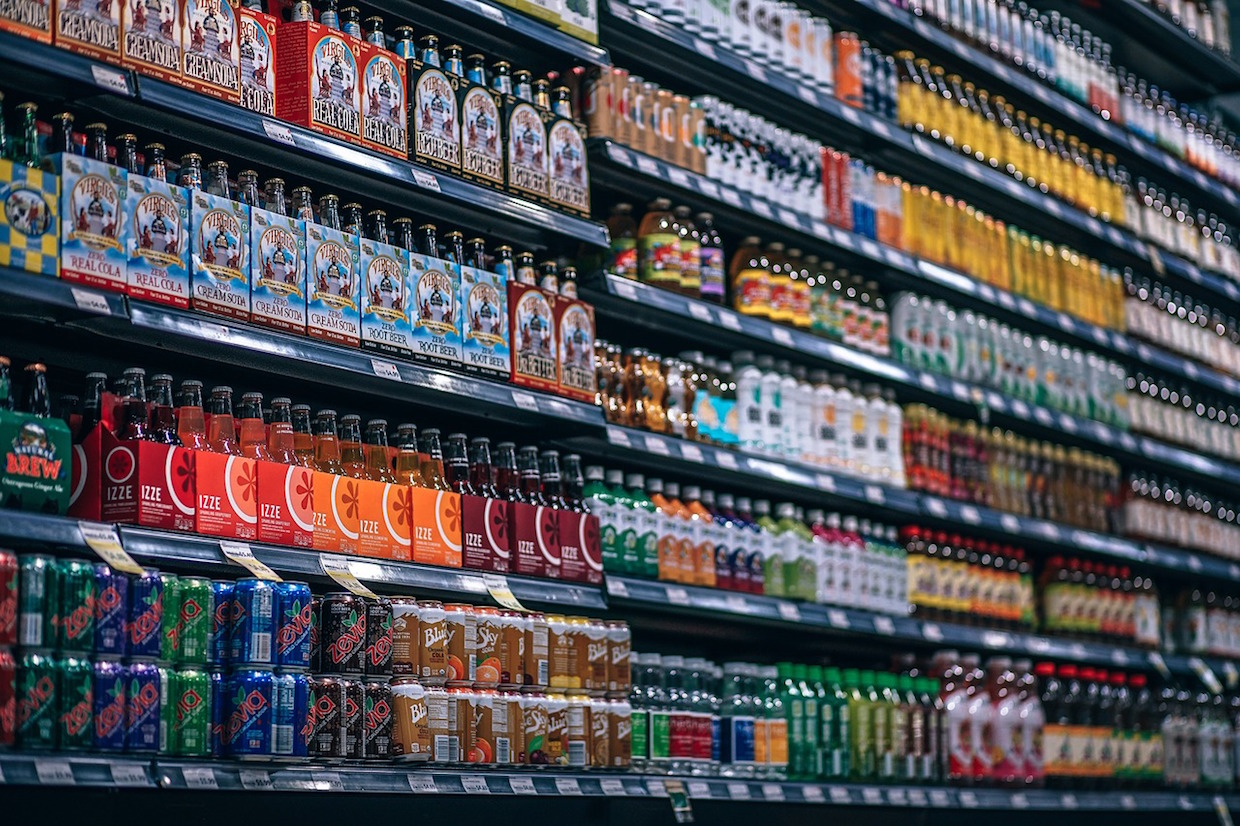 This is in keeping with ideas expressed by current CEO Kevin Johnson to Bloomberg earlier this month, mentioning the company's intent to "lean into" more plant-based beverages, including a cold-brew-based vegan protein drink later this summer. The expansion to its RTD line also also jibes when considering info shared by Euromonitor International senior analyst Matthew Barry and reported by BevNet about growth in RTD consumption in US and Asian markets:
In a webinar on top RTD coffee trends by the market research agency, Barry called North America the key growth area for the category. The U.S. retail market for RTD coffee is valued at nearly $1.6 billion and the American approach is shaping the way the rest of the world innovates in the space.

According to Barry, the rise of RTD coffee in the U.S. has been supported by several factors, including a decline in carbonated soft drink sales, an active on-premise coffee culture, on-the-go lifestyles, and investments by major beverage players such as The Coca-Cola Company and Keurig Dr Pepper. Although there has been a recent influx of sizable brands entering the space, such as Dunkin' Donuts, the category has largely been shaped by Starbucks, he said, with many brands taking their cues from the success of the company's Frappuccino line.
Edmonds, Washington cafe Walnut Street Coffee has become the first coffee house in Washington State to be awarded EnviroStars certification, according to a Patch report:
"When we opened, it was shocking to see how much trash our coffee shop created," Pam Stuller, owner of Walnut Street Coffee said in a statement. "We filled a commercial dumpster each week. So early on in our business, we committed to reducing our footprint in as many ways as possible."

"EnviroStars was created to provide Washington businesses with a single, trusted resource for environmental assistance," said Jenna McInnis, EnviroStars Steering Committee chair.
Oddly, scores of coffee businesses in California have already attained the Washington-based certification, including branches of several major chains. Californians do love their efficiencies, though — environmental and otherwise. The Spoon reported further evidence of this with the launch of San Francisco's first standalone Cafe X robot barista kiosk, second overall, adding multiple sizes and nitro to its repertoire:
…Unlike Briggo, which hides its machinations within its kiosk housing and is more of a high-end machine than a traditional robot, Cafe X proudly displays its articulating robotic arm front and center behind a giant pane of clear glass. "It's part of the experience," Cafe X CEO, Henry Hu, told me during a visit to the kiosk today, "We want people to see the robot making the drink, so they don't feel like they are just at a vending machine."
If brewing at home is preferable but choosing the beans is hard, there's a "bot" for that, too. Bot First, Coffee (links to Facebook Messenger app) claims to be the first Facebook chatbot whose goal is to guide users towards recommendations for mail-order specialty coffee, drawing products from a current list of over 250 coffees from roasters around the United States, according to a recent Messenger chat with creator Matt Berg:
It helps people find great coffee. Users can get matched with coffee by selecting through taste preferences, country search, a top ten list, or they can be surprised. I've received some great feedback from roasters and coffee enthusiasts.
The record 2018/19 crop forecast by monitors of Brazil's coffee industry turns out to be arriving on heals of dramatic lows in the major producing country's existing supply, according to Nasdaq:
Coffee stocks in Brazil, the world's top producer and exporter, were at 9.82 million 60-kg bags at the end of the 2017/18 crop, 0.4 percent less than at the same time a year ago and the lowest level since 2012, according to a report on Thursday.

A study produced by Brazil's agricultural statistics agency Conab said stocks of arabica coffee at the end of the 2017/18 crop were at 8.96 million bags, while stocks of robusta coffee were at 867,557 bags, considering positions at the end of March.
In Kenya, the good news of rising prices for quality coffee has been tempered by a rise in coffee theft. The Star reported on concerns voiced at an Emberu County Assembly meeting:
Embu MCAs have petitioned state security agencies to protect dried coffee beans in farmers' cooperative societies following rampant theft.

Ruguru-Ngandori MCA Sammy Muturi and his Kyeni South colleague Salesio Kimaru said because of the current high prices of coffee beans, gangs have emerged that target factories and make away with hundreds of bags.

Muturi appealled to the county assembly to draft a law compelling armed police officers to protect dried coffee beans in farmers' cooperative societies across the county.
Howard Bryman
Howard Bryman is the associate editor of Daily Coffee News by Roast Magazine. He is based in Portland, Oregon.