High-style Dutch espresso machine manufacturer Kees van der Westen has introduced its latest addition to its lineup, the Mirage Slim Jim, which revs up with the same speed-invoking, automotive aesthetic as other designs in the Kees garage, yet with a groundbreaking emphasis on customization.
In the various skins published so far, the Slim Jim falls into an aesthetic drawn somewhere between vintage cars, vintage amplifiers and hi-fi stereo equipment, and perhaps Chris Craft luxury boat design — all of which is to say, flashy and fast.
"Kees always has had a strong interest in everything that looks speedy," Yvette van der Westen told Daily Coffee News. "[It] suits the espresso machine, as espresso is, after all, a fast coffee."
With midcentury-modern fonts and flourishes, wood and glass panels, steel toggle switches and other stylish touches, the machines are certainly dressed to impress patrons, while also making an impression on baristas through their advanced technology. Each group on the Slim Jim has its own two-stage progressive preinfusion cylinder and PID-controlled boiler, the latter fed water through what the company calls a "thermo loop" heat-exchanger for preheating to a target temperature, increasing stability and responsiveness to adjustments.
Large digital displays on each group confirm the temperature, while individual pressure gauges display real-time extraction pressure at the coffee bed. Shot timers for each group are also built in, and external temperature probes provide real-time readings either at the coffee bed or in a steaming pitcher.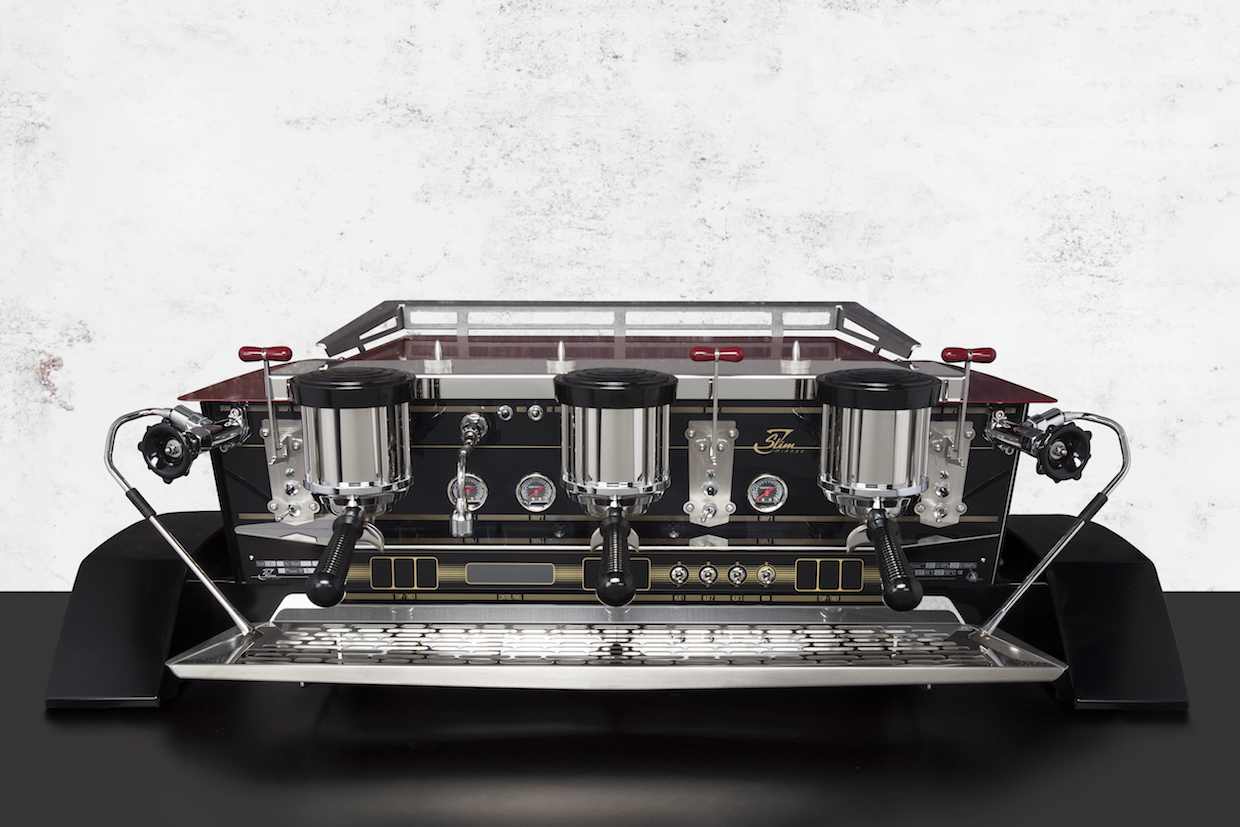 "This is a bit of fun, and to show the true and actual temperature," van der Westen said. "A lot of machines are set to a certain temperature, after which the display shows you this set temperature but not the actual temperature inside the group. With the external temperature probe we like to show our machines' actual temperature inside the basket, too. As a bonus, you can also measure your milk, or anything else you like."
The drip-tray is of adjustable height, and a dual-volumetric, Bastone-lever-operated hot water dispenser offers two different programmable temperatures of hot water. Steam wands fed from the 6,000-watt isolated steam boiler can optionally be activated by a foot pedal, allowing baristas to keep both hands free for other tasks while steaming.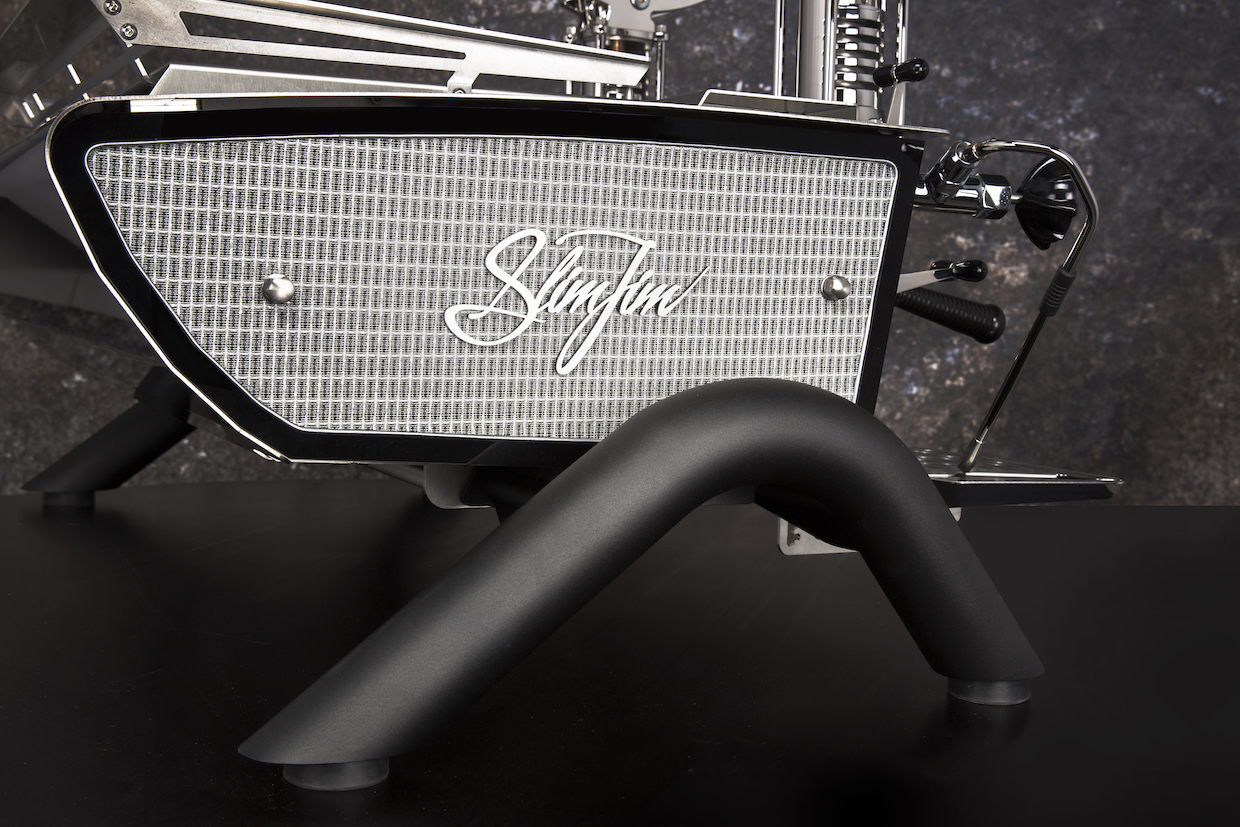 Constructed in all stainless steel, the Slim Jim further leverages the company's flair for aesthetic design by offering a full line of interchangeable external parts, including different styles and finishes of front and side panels, knobs and handles, legs, rails, awnings, groups and more. Additional options will also be added in time. Said van der Westen, "The idea sure is to keep designing new options, but we do have to figure out how often is doable and wise at the same time."
Since the mid-1980s, Kees van der Westen, based outside of Eindhoven, The Netherlands, has steadily carved out its corner in the espresso machine market in large part because of stylization, offering an eye-catching alternative to some boxy industrial counterparts. While the brand maintains that reputation, the Slim Jim comes at a time when an increasing number of manufacturers are finally matching technological innovation with more stylish aesthetics, as machines are often used to catch customers' attention at the front of the bar, rather than merely being a drink-making tool. Third-party customization workshops such as Pantechnicon Design in Seattle are also having an impact on style-conscious cafes' ability to make statements with unique equipment.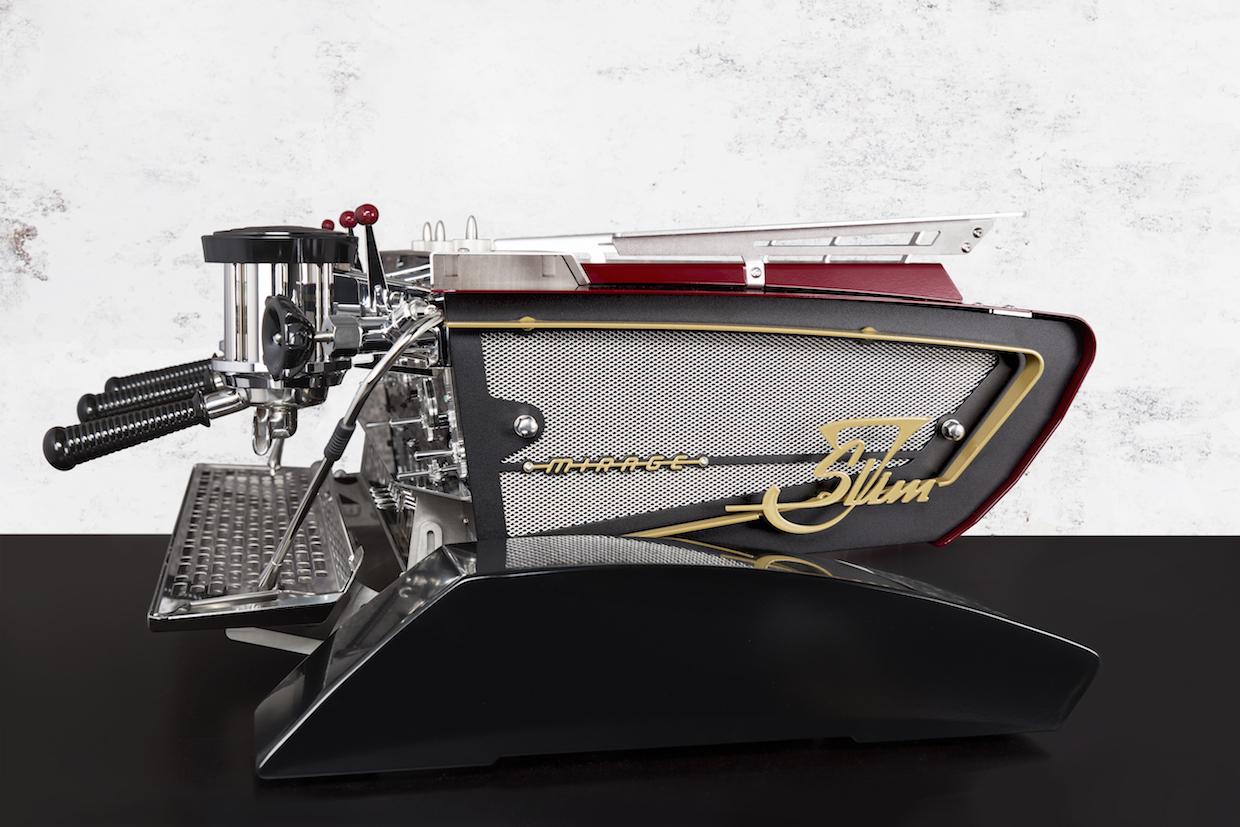 "Over the last years, this approach finally seems to be valued industry-wide," the company said in a promotional video released earlier this month. "More manufacturers are catching up, and customization is hot. We are now taking the next step."
Pricing for a "basic" Slim Jim will reportedly land between a Mirage Triplette and Spirit Duette, although firm prices have yet to be set and shared by the manufacturer. KVDW aims to have machines rolling off the production line in early 2019.
"The aim is definitely 'early,' but it's always hard to predict when taking something new into production," said Yvette van der Westen. "We currently have the four prototypes, which are all functioning well, but it's all we have for now."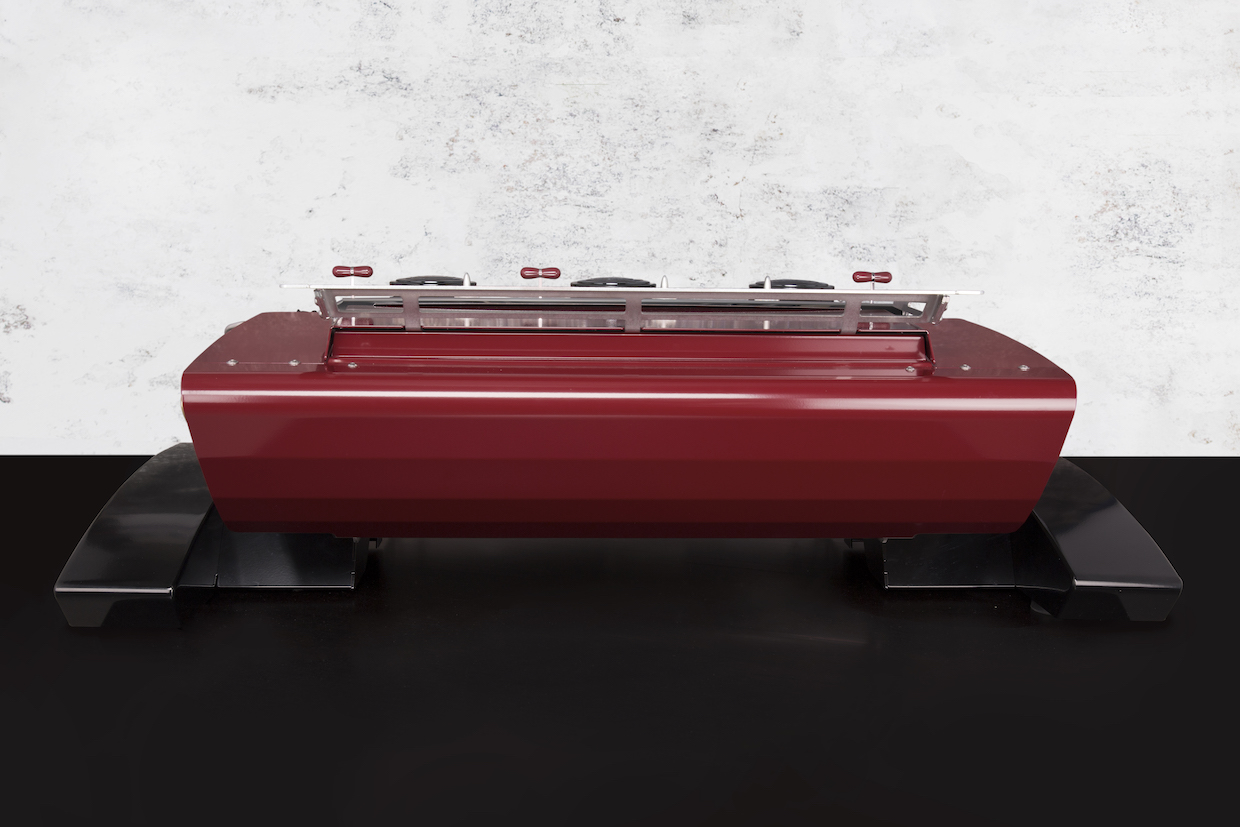 After being on display at the World of Coffee in Amsterdam earlier this month, the existing prototypes will tour of other events and appearances around the world, hosted at the trade show booths of distributors internationally.
Howard Bryman
Howard Bryman is the associate editor of Daily Coffee News by Roast Magazine. He is based in Portland, Oregon.