Portland, Oregon-based Stumptown Coffee Roasters today opened its third cafe in the New York area, inside an historic firehouse building in Brooklyn's Cobble Hill neighborhood.
Coffee for the cafe will come from Stumptown's Red Hook roastery, which also turns out coffees for the company's other New York locations, including a bar inside the Ace Hotel in Midtown Manhattan and a Greenwich Village standalone cafe with an attached training lab that offers public tastings.
The 1860s firehouse was updated through the work of New York's TBD Architecture + Design Studio and design collaboration by Portland-based Jessica Helgerson Interior Design. According to an opening announcement from Stumptown, the goals were to keep the design "authentic and period-specific."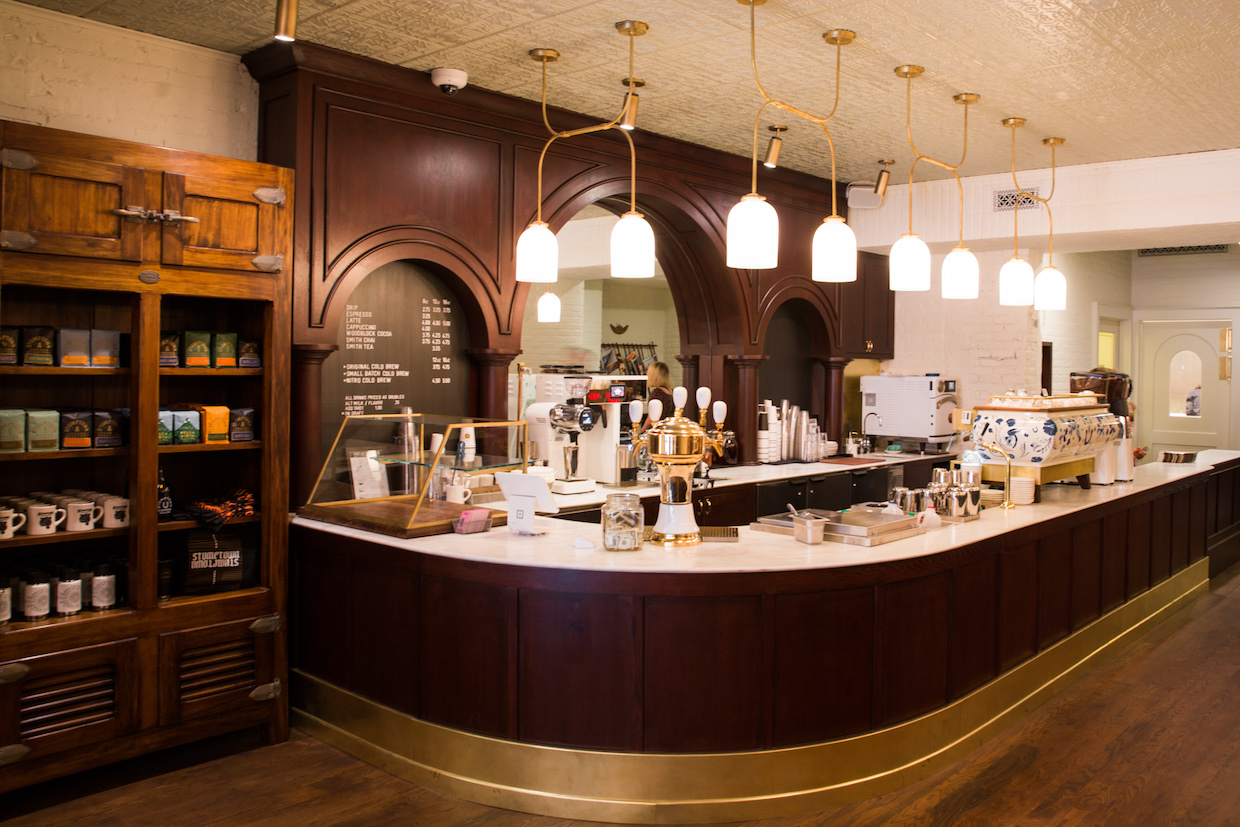 Artwork for the cafe comes from multidisciplinary Brooklyn artist Marcel Dzama, who created a tryptich above the seating area called "To Rise and To Fall and To Rise and To Fall and To Rise and To Fall Again, 2018," which while aptly characterizing price volatility in the coffee market might more appropriately be interpreted as an observation of the human condition.
Along with a range of options for espresso-based drinks, single-origin pourovers and cold brews on tap, the cafe's food menu includes hot breakfast and pastries with seasonal ingredients contributing to menu items from Chinatown eatery Lalito. According to Stumptown, menu items include a carnitas burrito, a rainbow coconut rice bowl, and Chef Gerardo Gonzalez's banana tahini bread.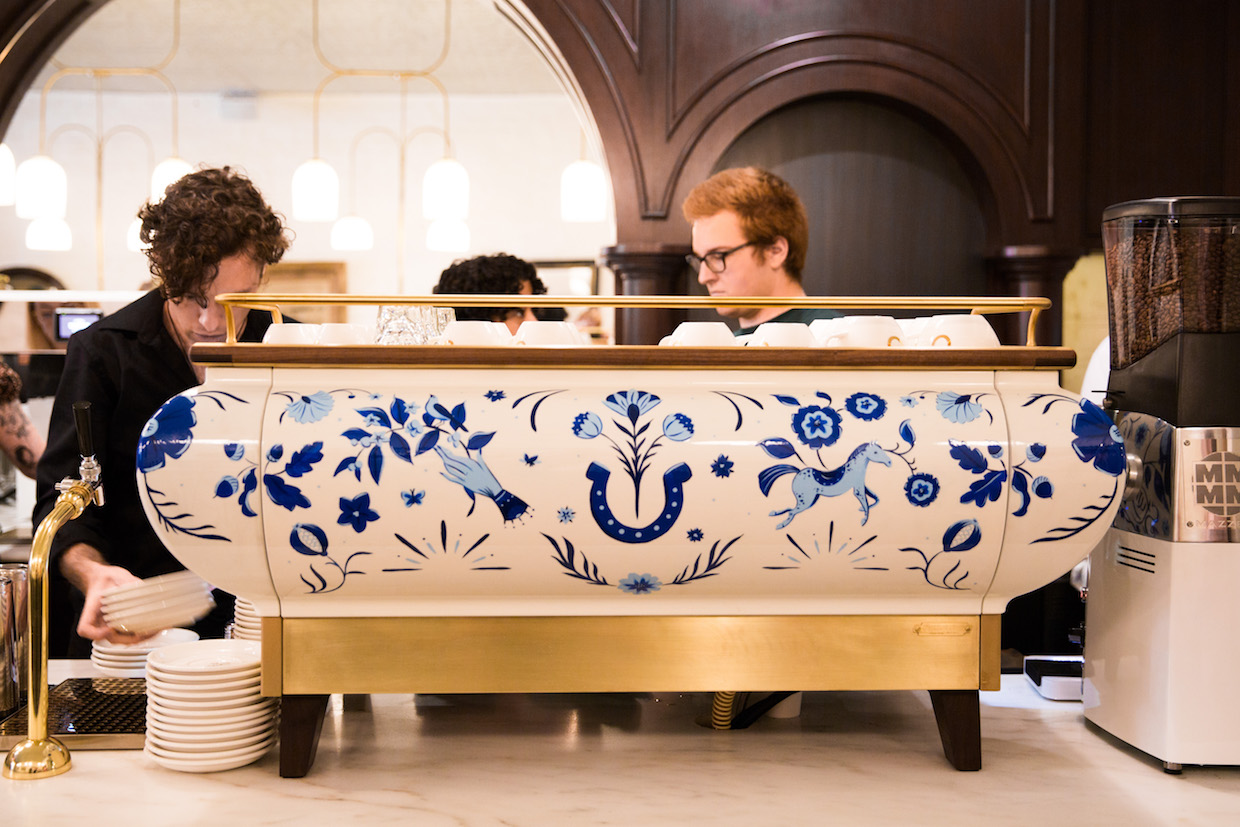 Stumptown opened the Cobble Hill location this morning, with all proceeds from opening day benefiting the Brooklyn United Music & Arts Program.
Stumptown Cobble Hill is located at 212 Pacific Street in Brooklyn, New York.
Nick Brown
Nick Brown is the editor of Daily Coffee News by Roast Magazine.