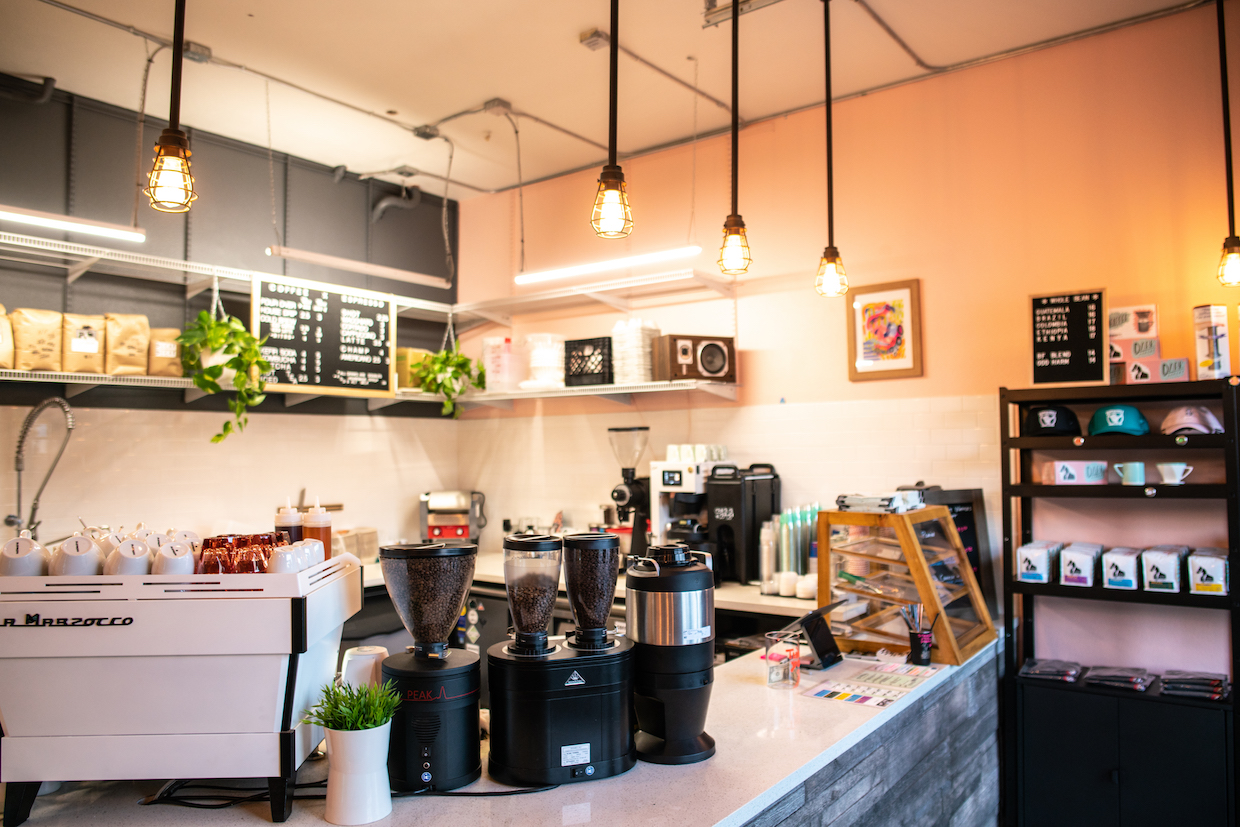 San Diego-based Dark Horse Coffee Roasters opened its fifth cafe last week in eastern San Diego County, while two new cafes are also in the planning stages. The build outs follow a headquarters and roastery expansion last year in Normal Heights that established new offices, a cupping and training lab for wholesale clients, and the installation a 35-kilo Loring Kestrel roaster.
Dark Horse Owner Bryan Charlson said the company can now accommodate its planned retail expansion, while continuing to grow the wholesale business.
"We also just signed on with Joyride Coffee Distributors to bring our Cold Brew kegs and whole bean coffee to Los Angeles, Orange County, and San Diego," said Charlson, who is joined in the venture by his brother, co-owner Daniel Charlson. "We are super excited about this partnership and to grow the brand North."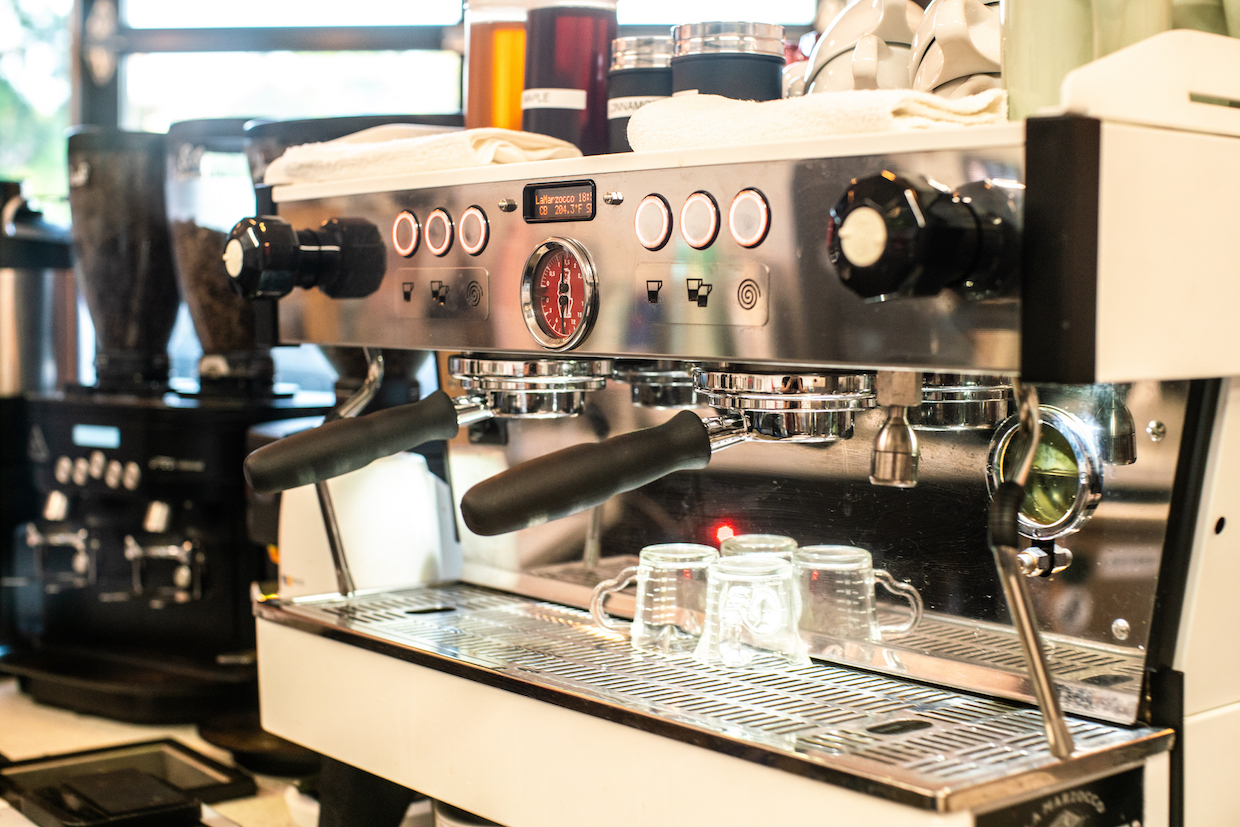 In Eastern San Diego County, the new 500-square-foot La Mesa shop on the ground floor of a residential building features a spacious outdoor patio for customers to enjoy the region's year-round temperate climate.
After opening its first cafe in 2013, Dark Horse added two more cafes in San Diego and one in the Lake Tahoe area within the next year. The Charlsons saw great potential for specialty coffee in La Mesa, given the influx of new residents throughout the San Diego area.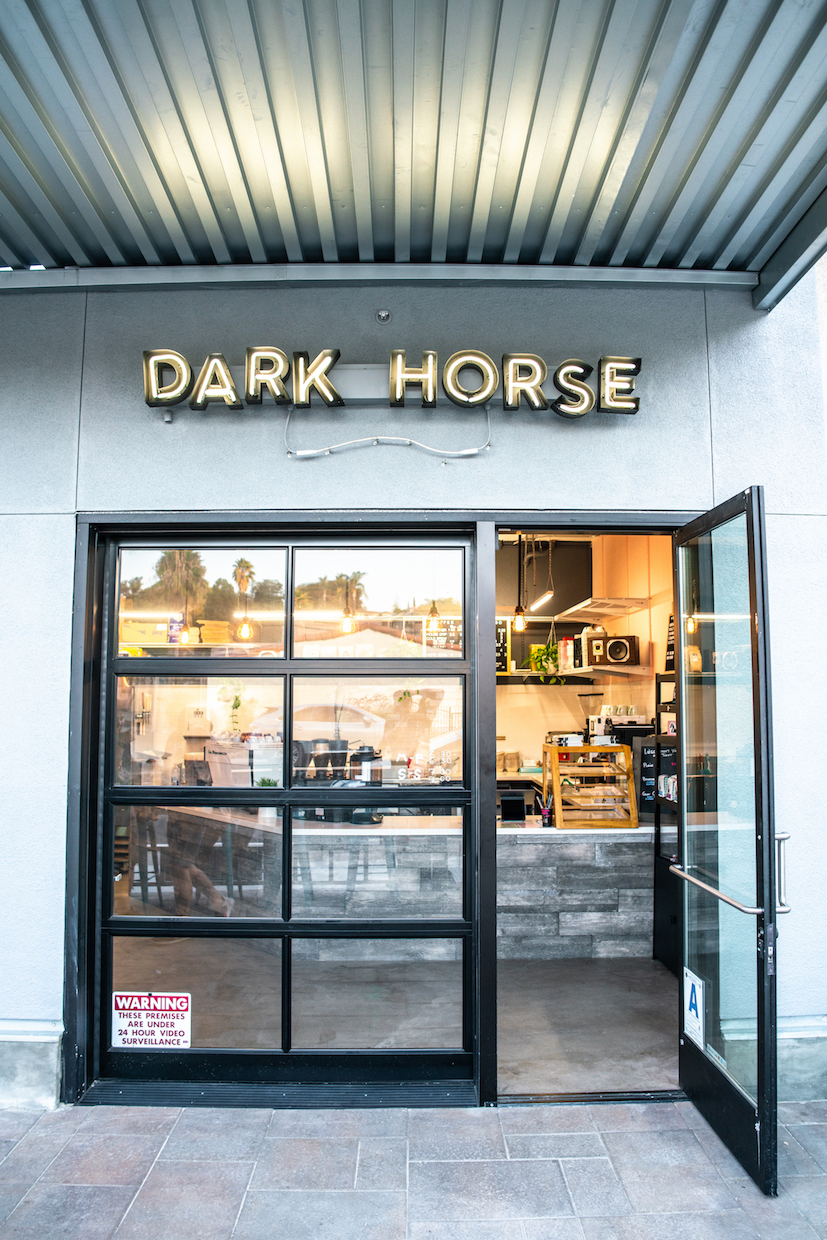 "We felt like La Mesa was the next logical step for Dark Horse," Bryan Charlson, who manages sales and marketing for the company, told DCN. "The North Park/South Park/Golden Hill neighborhoods are getting so expensive to live in, so we really wanted to branch out and explore new areas where both the community and specialty coffee can be appreciated and thrive."
The beverage menu at the La Mesa cafe will be similar to other Dark Horse locations, offering specialty drinks including The Champ, Salted Maple, Cold Brew on Nitro, and a wide range of pourover coffees. The company has also added a food program for its new location, serving Liège-style street waffles with both sweet and savory options, and vegan donuts from Skinny Donuts.
Each Dark Horse location is unique in its aesthetic and design, and the La Mesa location with features pink walls and other brightly colored furnishings and accents highlighted by a light-letting garage door.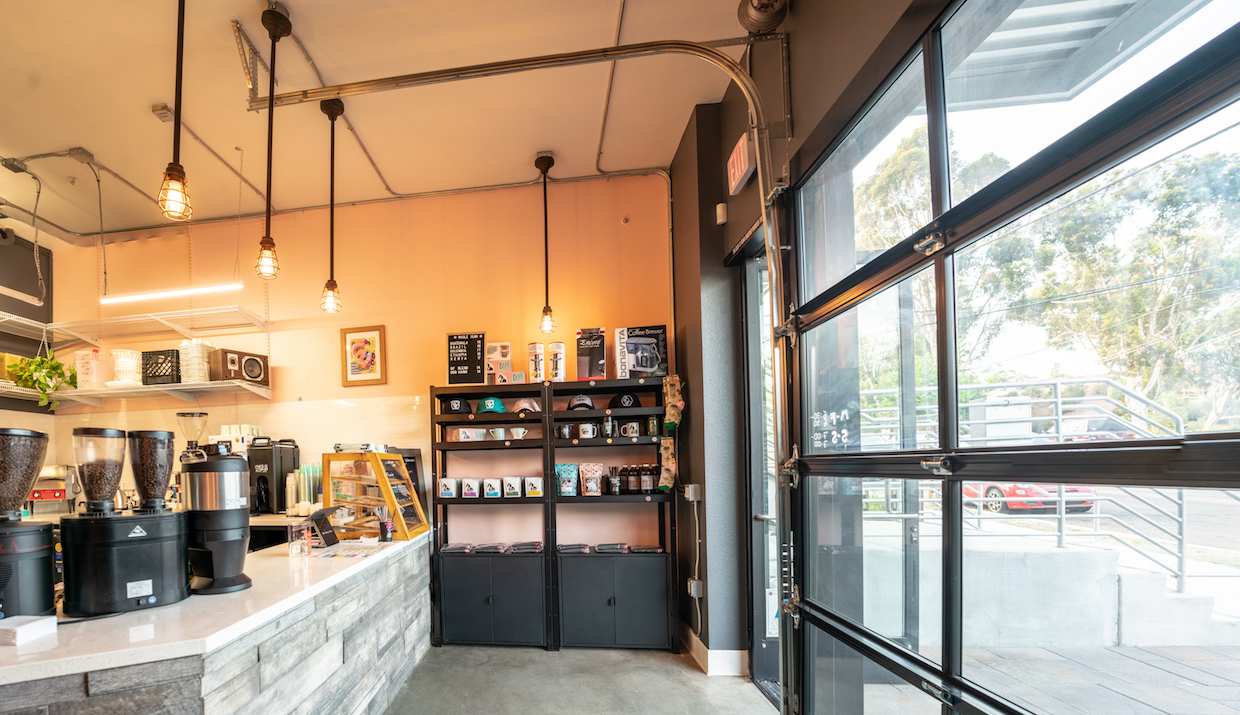 "We wanted to create a warm, inviting space that the community can enjoy 364 days out of the year (closed on Christmas), since it is San Diego and summer all the time," said Charlson.
Dark Horse is currently sourcing coffees from Colombia, Guatemala, Brazil, Kenya, and Ethiopia using several different importing partners, including Latorre & Dutch, InterAmerican Coffee, and Red Fox Coffee Merchants. The company said that coffee from Burundi through Long Miles Coffee Project is next on the list of origins they are interested in providing.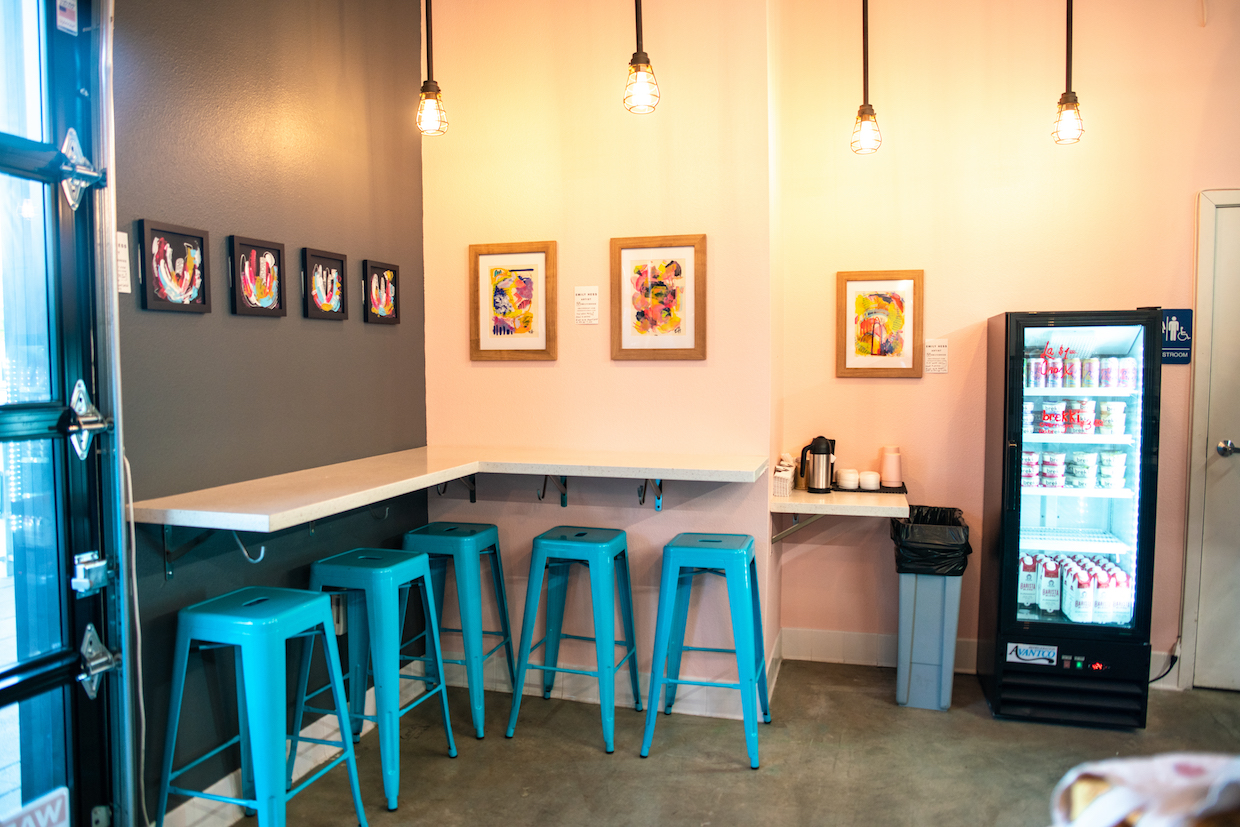 "We are all about relationships," Charlson said. "Creating and maintaining solid partnerships every step of the way, from the farm level all the way to the cup, is what we are all about. That's what specialty coffee and Dark Horse thrive on."
Dark Horse's two additional forthcoming cafes include one in the Charlson's hometown of Koloa, Hawaii, and the other in Garden Grove, California, in the new SteelCraft development. The new locations are slated to open in November 2018 and January 2019, respectively.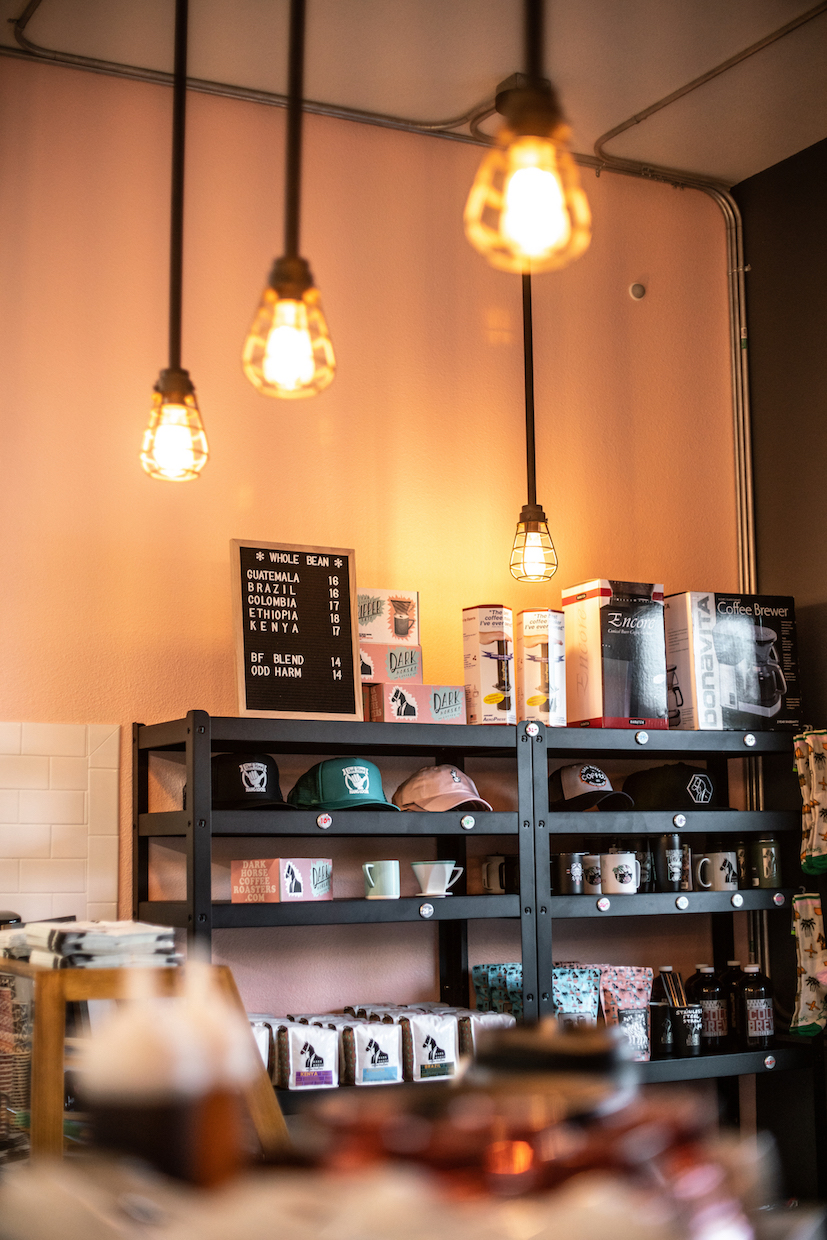 Dark Horse Coffee Roasters is now open at 4350 Palm Avenue in La Mesa.
Lily Kubota
Lily Kubota is the managing editor and digital content manager for Roast Magazine. She is based in Southern California.