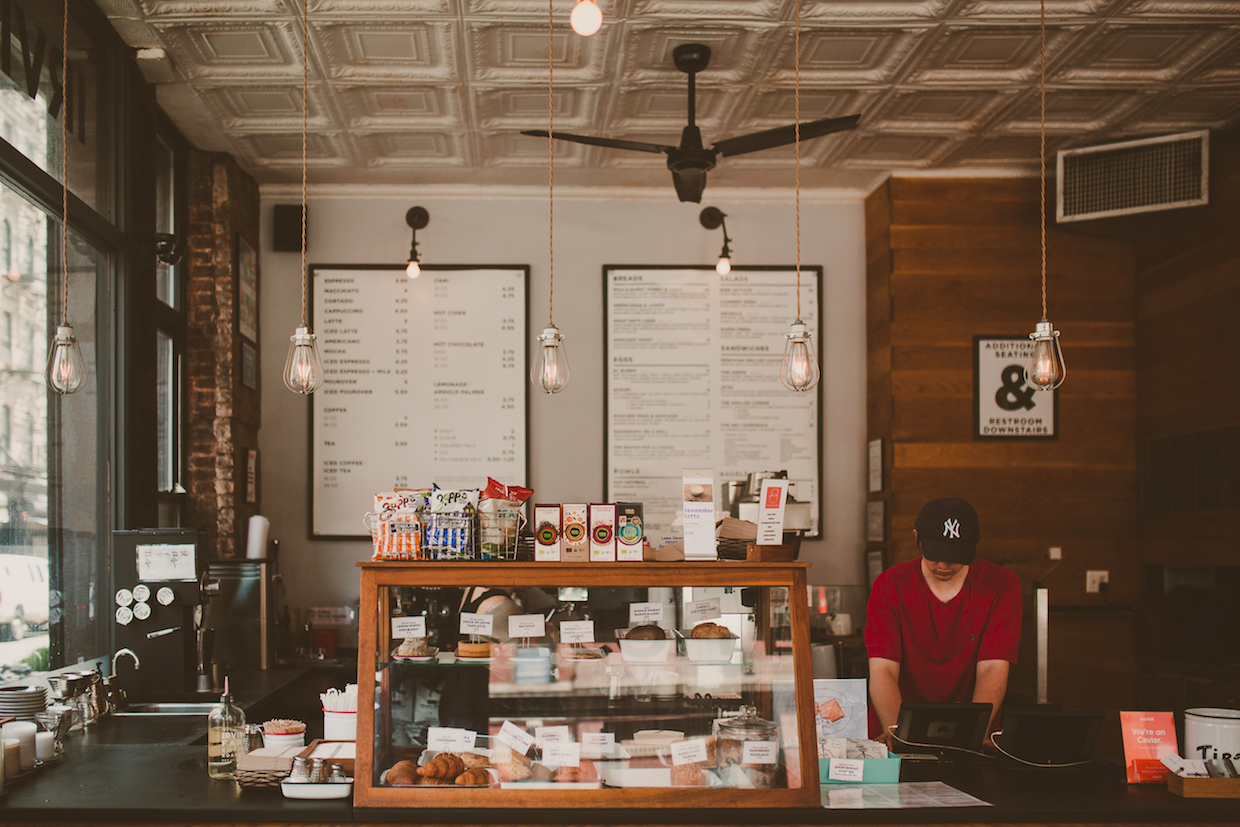 New York City-based Irving Farm Coffee Roasters is now doing business as Irving Farm New York, a name change that was launched earlier this month in conjunction with an updated brand and website — all inspired by the city in which the company was founded.
Irving Farm opened its first cafe in 1996 on Irving Place in Gramercy Park. Two decades later, there are eight retail spaces across Manhattan — with additional locations in the works — as well as a roasting headquarters and another cafe in Millerton, New York.
Irving Farm's creative director Zach Popoff told Daily Coffee News that the newly branded bags are officially being rolled out to wholesale customers, and its retail locations across the city have been updated with the new logo and aesthetic.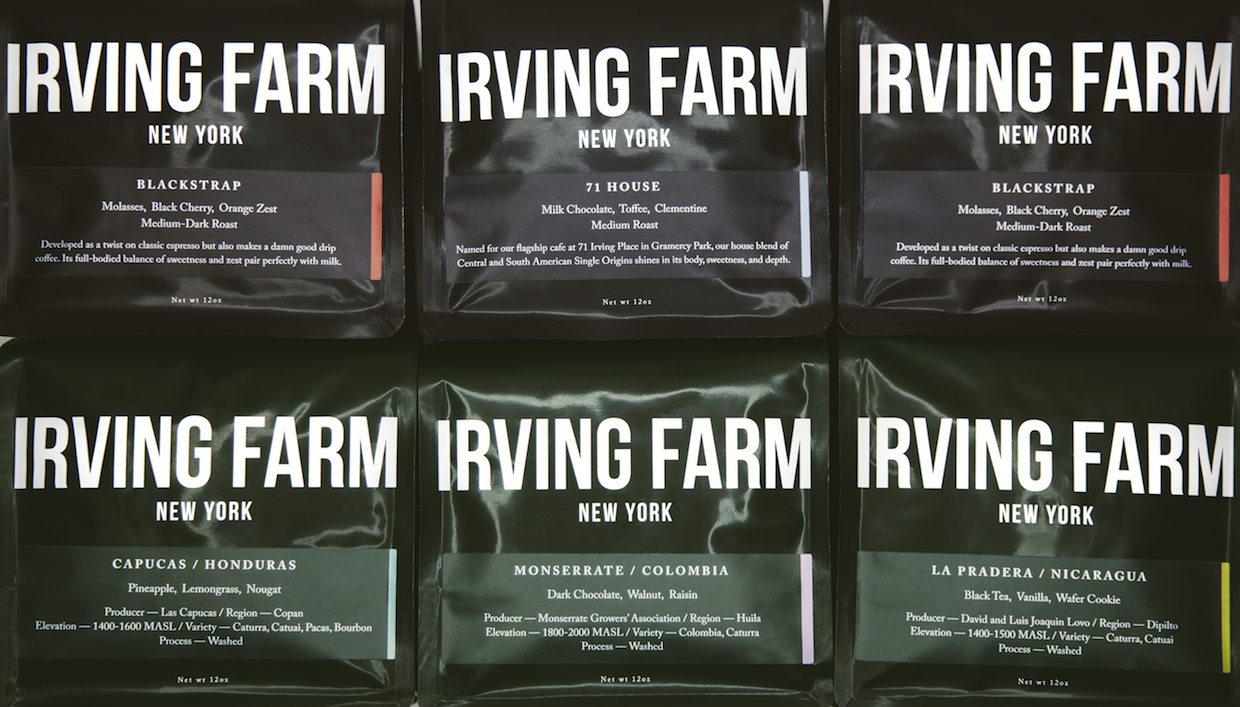 "We have updated both our voice and aesthetic through typeface, imagery, copy, and material pallets," said Popoff. "These updates affected all packaging (cups, bags, mugs), in-store signage, and a full website refresh. Essentially all imagery and written copy was updated to reflect the new brand direction."
The company, headquartered in Chelsea, is hoping to convey its connection to the culture of its home city through the new brand identity. Popoff said the company comprises a diverse group of people who love coffee and are engaged global citizens, and that this update better reflects who they are in 2018.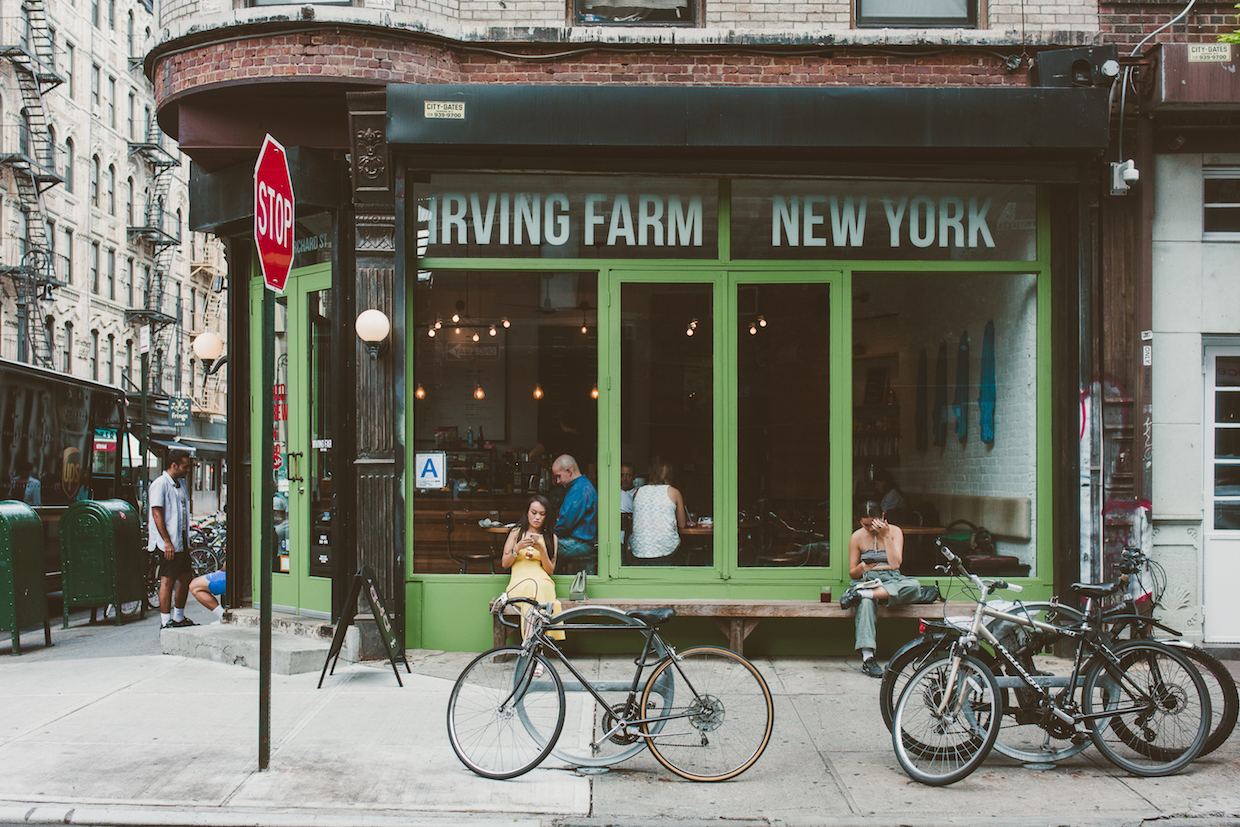 "With the new name and direction, we feel that our local customers will appreciate supporting their New York native specialty coffee brand," Popoff added. "We also feel there will be enthusiasm from outside our city for the sprit that our hometown carries."
Irving Farm's new logo mirrors the city's bold headlines and wheat paste posters, and the color palette is centered around the deep green hue of the railing surrounding public parks and subway stations across the city.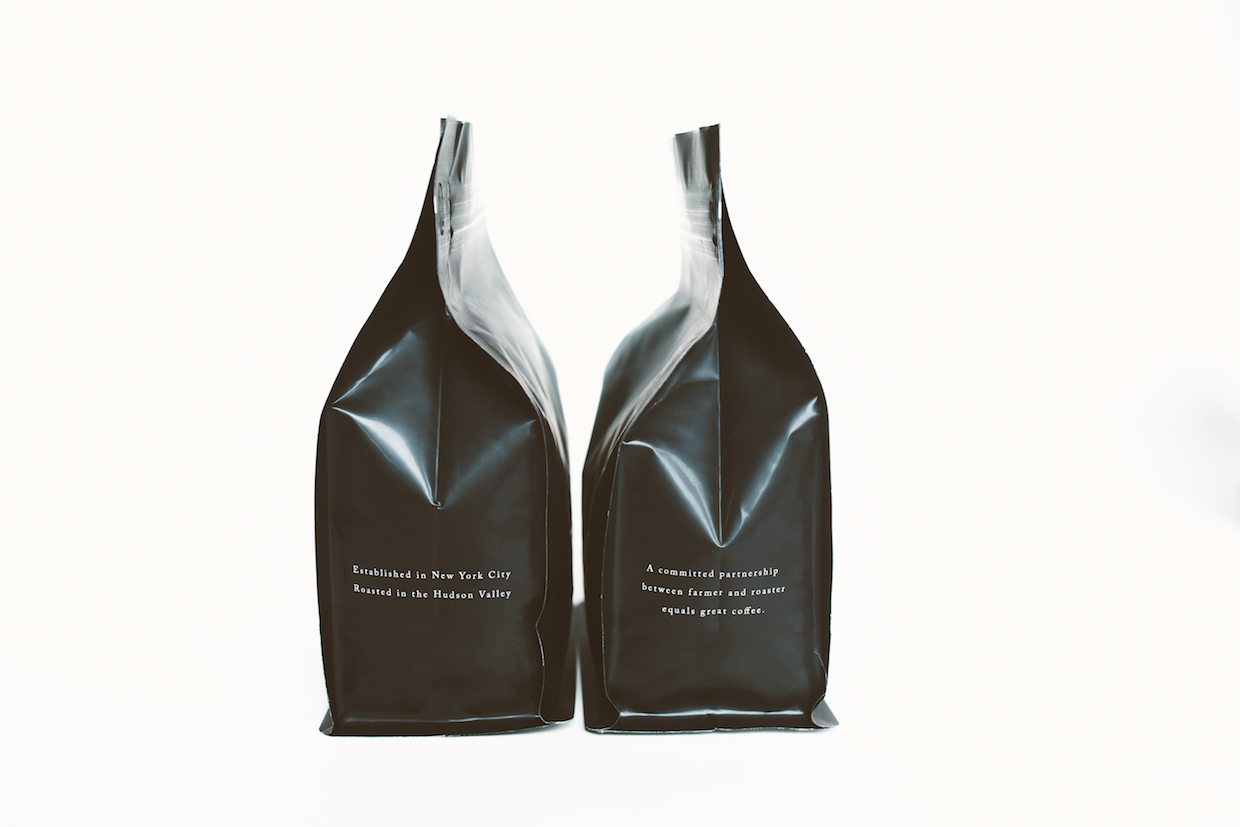 Irving Farm has also adjusted the way it speaks about a coffee on the packaging and the company website, in order to highlight the producer rather than focus solely on the coffee itself. For single-origin offerings, the bags will highlight the length of the company's relationship with the grower.
"This refresh allows us to highlight our green buying practices," Popoff said. "Our green buyer Dan Streetman designed a program around the belief that great coffee begins by building a committed relationship with producers at origin."
Lily Kubota
Lily Kubota is the managing editor and digital content manager for Roast Magazine. She is based in Southern California.