New York, Seattle, San Francisco, Portland. These are all cities whose varying reputations for "grit" have diminished over the years. They're also examples of the inverse relationship between economic development and the artist-friendliness of its rental market — a relationship that longtime pro barista and now co-owner of Fitchburg, Massachusetts' Strong Style Coffee, Eirean Bradley, knows well.
"I figure, we've got five years of cool," Bradley told Daily Coffee News. "I'm basically the pale horse of gentrification, let's be honest. I'm the guy opening the coffee shop. That's always where it starts, right? That's always where it starts."
Yet for the love of coffee, and for the love of Fitchburg, that's not stopping Bradley, a former American Barista and Coffee School instructor and two-time National Poetry Slam finalist, from bringing Strong Style Coffee to the town roughly 50 miles west of Boston.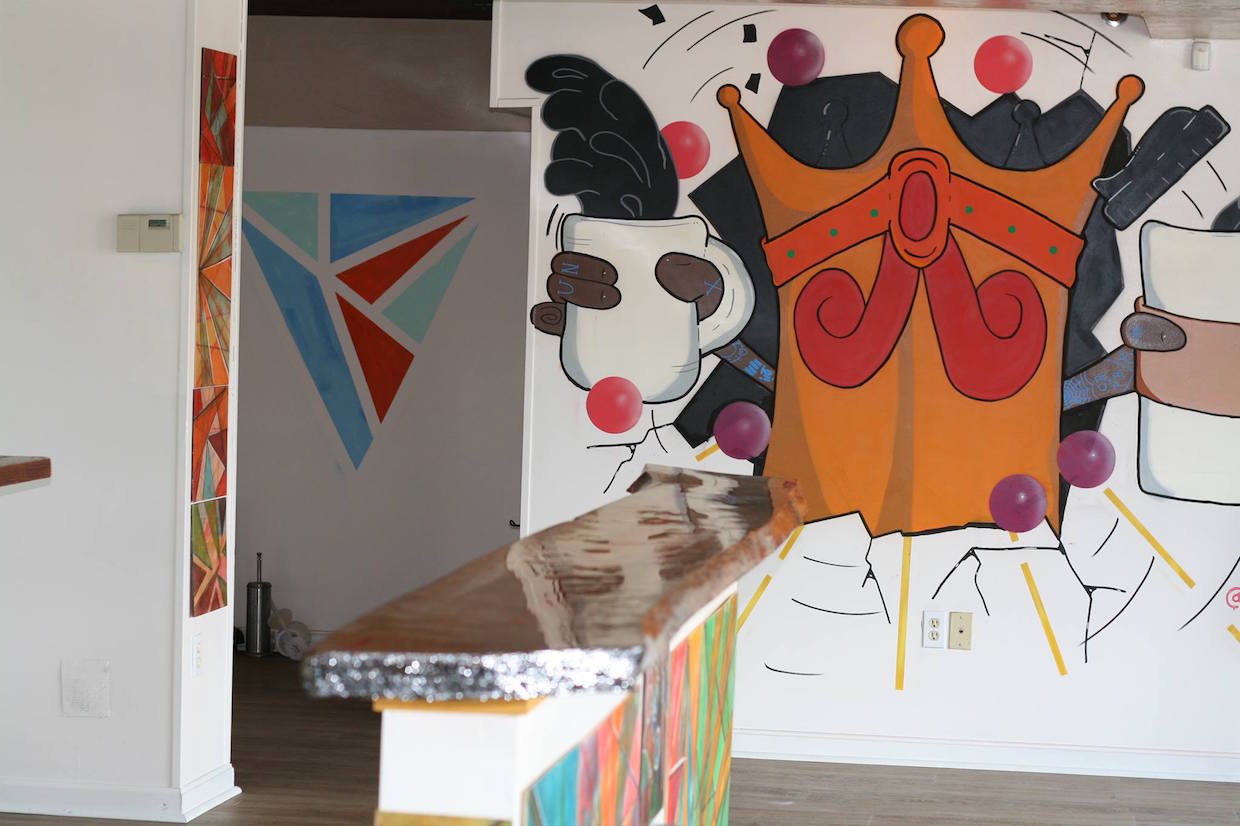 "Fitchburg is gritty, and I love it because it's gritty," said Bradley. "It reminds me of where I'm from. It reminds me of Portland in the early 2000s. It reminds me of Phoenix, Arizona, which is where I was raised. I'm more comfortable in the broken glass section of town, you know?"
Inside the 1,100-square-foot shop, each vibrantly refurbished piece of furniture is the handiwork of co-owner Kim Jones and is for sale at an artificially low price, specifically for local residents to be able to liven up their homes and lives with color.
The coffee program, meanwhile, includes drip and espresso options focused mainly on roasts from Union Coffee Roaster based out of neighboring Ayer, Massachusetts. A manual pourover rotation will occasionally feature roasters from farther afield.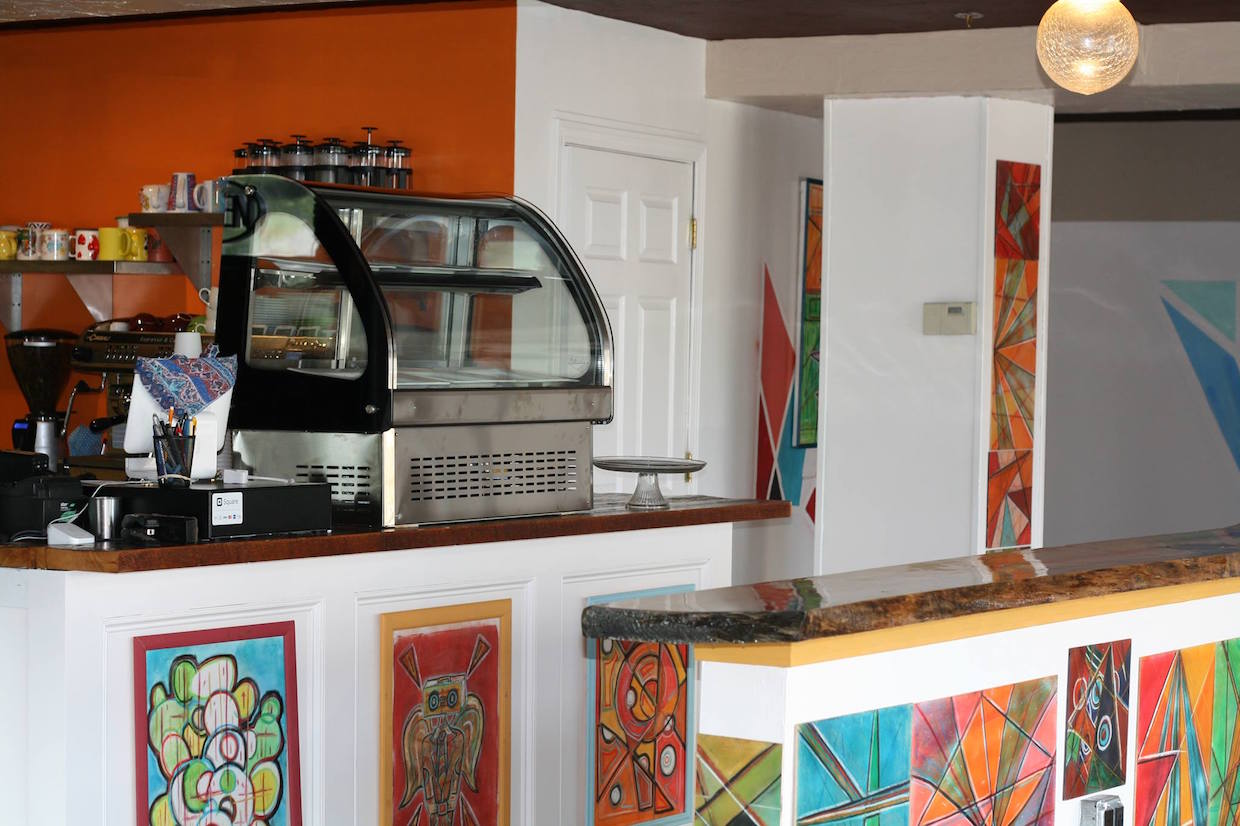 "They're doing really good stuff, and I want to stay as local as possible, especially in Central Mass," Bradley said of working with Union. "There's not a ton happening in central Massachusetts, so if somebody local is killing the game, you gotta support them."
Strong Style drinks are based on an unusual espresso, crafted on the shop's Cimbali M34 espresso machine that was chosen for the ease with which Bradley was able to install modifications that grant him greater control over water temperatures. The shop goes for lower temps and longer extractions, which Bradley said is ultimately a scaled-back take on how Union does it in Ayer.
"They're doing like 45-second shots at their place," said Bradley. "They've got the temp down to 168, and it tastes wonderful. I'm not doing that. That's a little too rebellious even for me."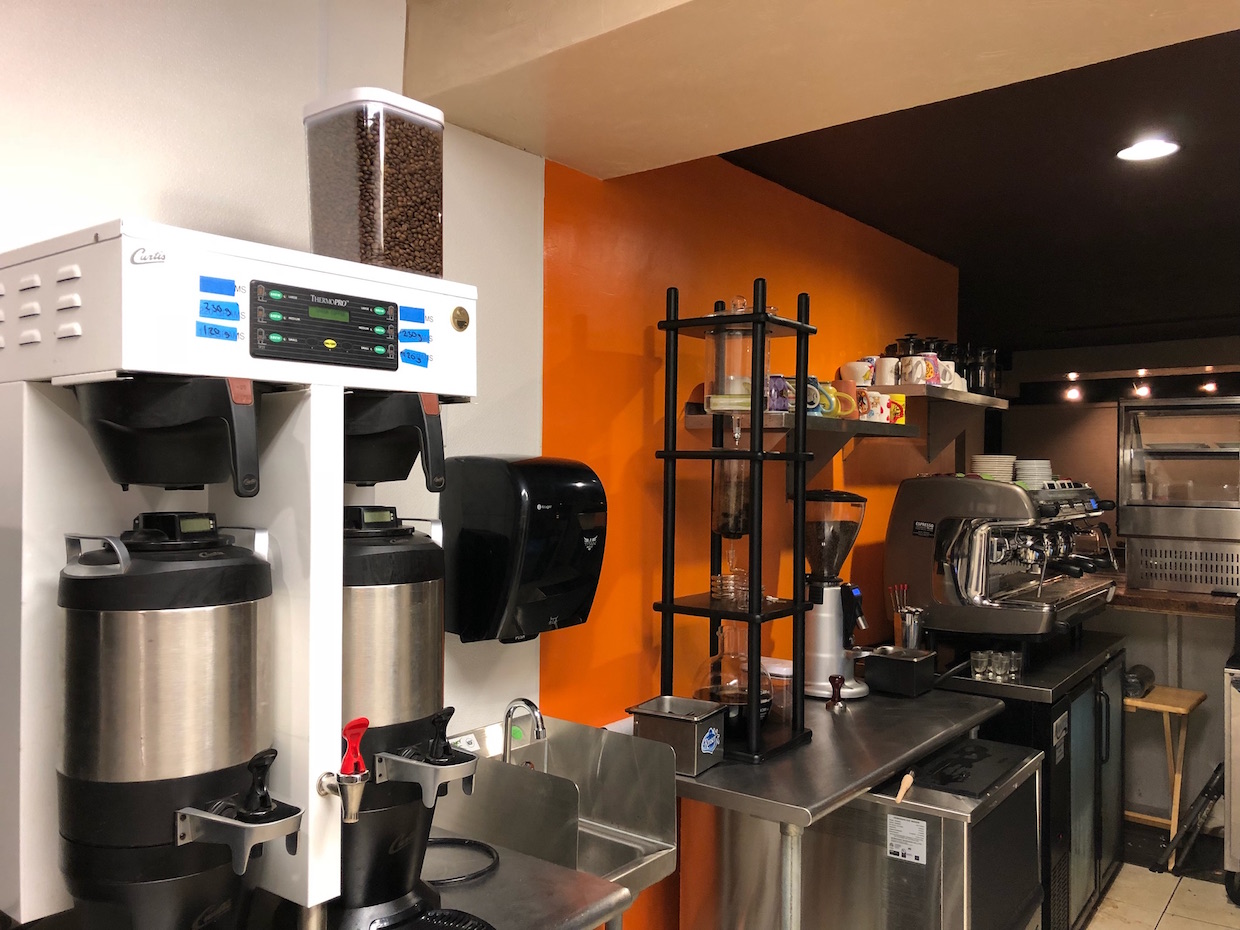 The spin Bradley puts on Union's or anyone else's offerings is, according to Bradley, subjected to a sort of ideological triple filtration before it manifests into an actual method.
"[Caffe D'Arte] taught me a lot of stuff, so I use that as one filter," Bradley said of the company that gave him his own first training in espresso. "Then I use SCA as the second filter. And then I use Eirean Bradley as the third filter."
Claiming to have trained thousands of baristas over his decades in the industry, Bradley said he continues to take pride in all of their accomplishments, such as those of former trainee Kevin Emmons who unseated Hiroshi Sawada in taking first place in the Millrock Latte Art Championship in 2009.
"Getting baristas to where they're ten times better than you is rad as hell," said Bradley. "I want to be the weakest barista at my shop. Eventually I want to be the one that they're like 'ok, get that motherfucker off the machine.' Because if we're at that point, we're doing alright."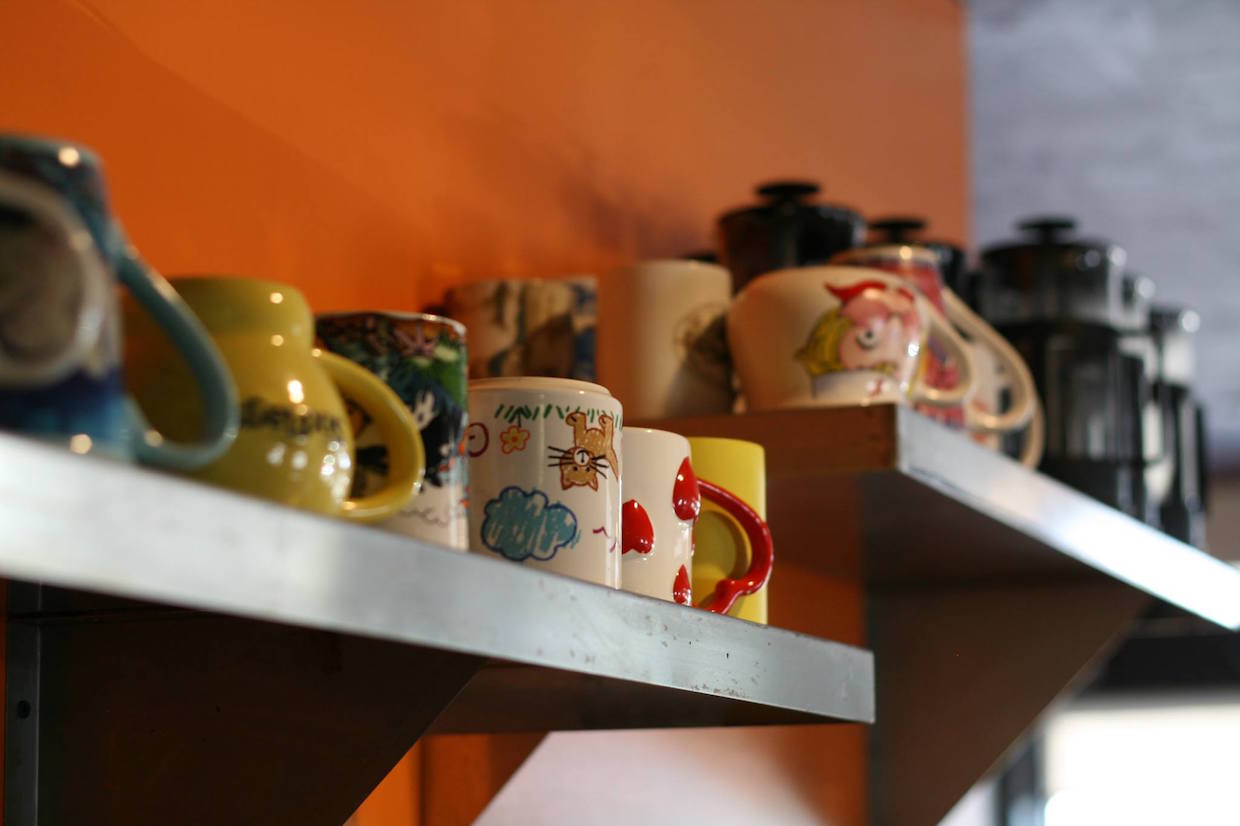 Bradley, who has also played in various punk bands over the years and whose poetry collections published by University of Hell Press include "The I In Team" and "The Little Big Book of Go Kill Yourself," wants to similarly celebrate the happiness and everyday accomplishments of his fellow Fitchburgers. To that end, Strong Style Coffee offers free cups of joe to any local patrons that bring a photo of themselves taking pride in anything good, whether it's an A on a midterm, picking up trash off the side of the road or getting the tattoo they always wanted.
"We're in a place where it's kind of negative," said Bradley. "Fitchburg is a mill town that died. It's been on its way back up, but it's pretty easy for people to focus on the crappy parts of it, and there's this stoic New England thing that says 'don't be proud of yourself.' Fuck that. I'm all about, let's celebrate your successes."
However, that policy is not without certain restrictions.
"If you show up and you tell me you bought an old building and you're turning it into condos, you don't get a free coffee," said Bradley. "If you're turning the artists' studios into artist lofts — no free coffee for you."
Strong Style Coffee is open now at 13 Cushing Street in Fitchburg.
Howard Bryman
Howard Bryman is the associate editor of Daily Coffee News by Roast Magazine. He is based in Portland, Oregon.