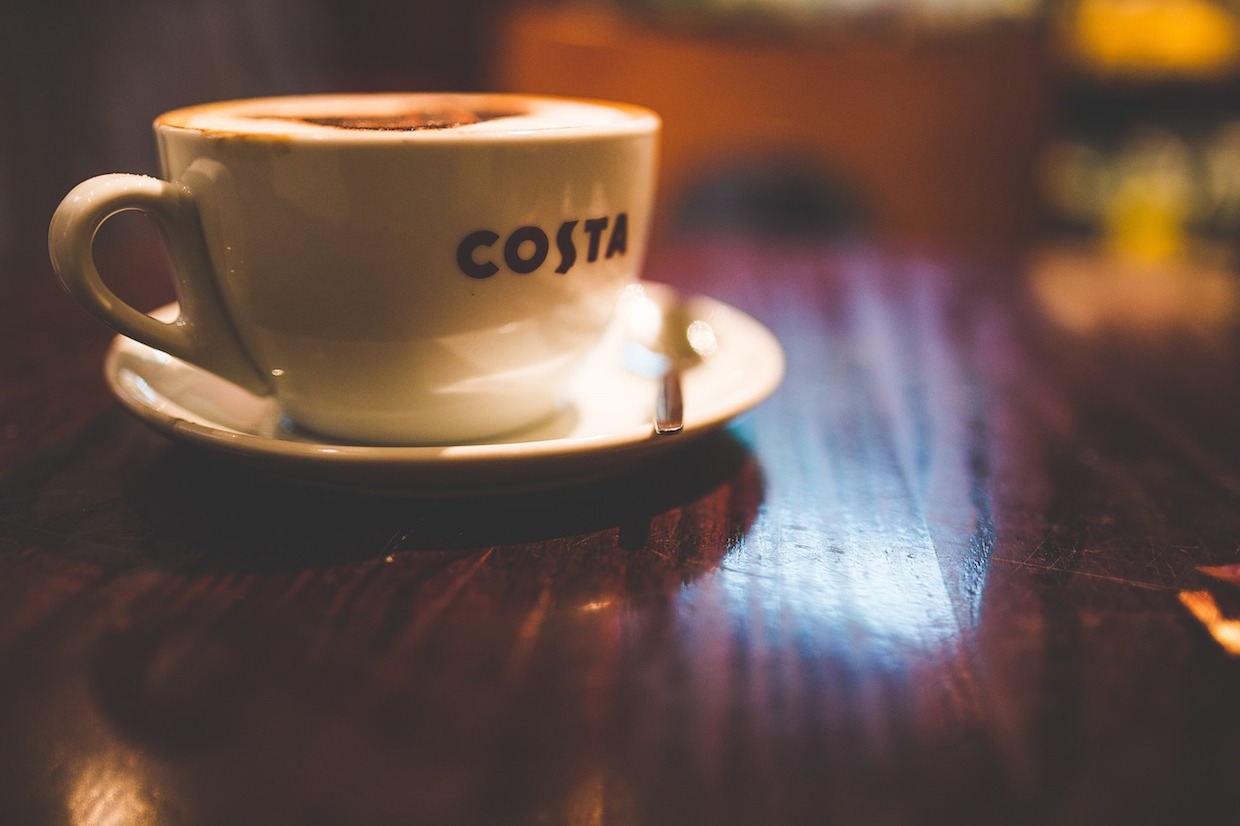 When you read about, write about and generally obsess over coffee for approximately 362 days a year, it can be easy to forget that it is just a blip on the wide-ranging global beverage industry radar.
Then you read something like this from the Coca-Cola Company, which just dropped £3.9 billion (approximately $5.1 billion) to buy the Costa Coffee brand and all its assets:
Coffee is a significant and growing segment of the global beverage business. Worldwide, coffee remains a largely fragmented market, and no single company operates across all formats on a global basis.
Coca-Cola's big bet on coffee retail makes the beverage giant an immediate competitor to the likes of Starbucks, particularly in Costa's home market of the U.K. Costa operates nearly 4,000 coffee shops throughout the world, and it last year unveiled a $47 million production roasting headquarters filled with massive Probat systems.
The Coca-Cola acquisition of the company from Costa owner Whitbread, a multinational restaurant, hotel and hospitality company based in England, comes just four months after Whitbread signaled its intention to spin the Costa business off into its own entity.
"Costa gives Coca-Cola new capabilities and expertise in coffee, and our system can create opportunities to grow the Costa brand worldwide," Coca-Cola President and CEO James Quincey said in an announcement early today. "Hot beverages is one of the few segments of the total beverage landscape where Coca-Cola does not have a global brand. Costa gives us access to this market with a strong coffee platform."
One of the most interesting takeaways from the announcement was Coca-Cola's description of Costa's business as being part of a "fast-growing, on-trend category, [sic]" despite the fact that Costa sales slumped in the first quarter of 2018. While the vast majority of Costa stores are in the UK, Coca-Cola did mention the company's recent retail growth in markets such as China.
So, there you have it, Coca-Cola has bravely entered coffee's "second wave" movement.
Nick Brown
Nick Brown is the editor of Daily Coffee News by Roast Magazine.