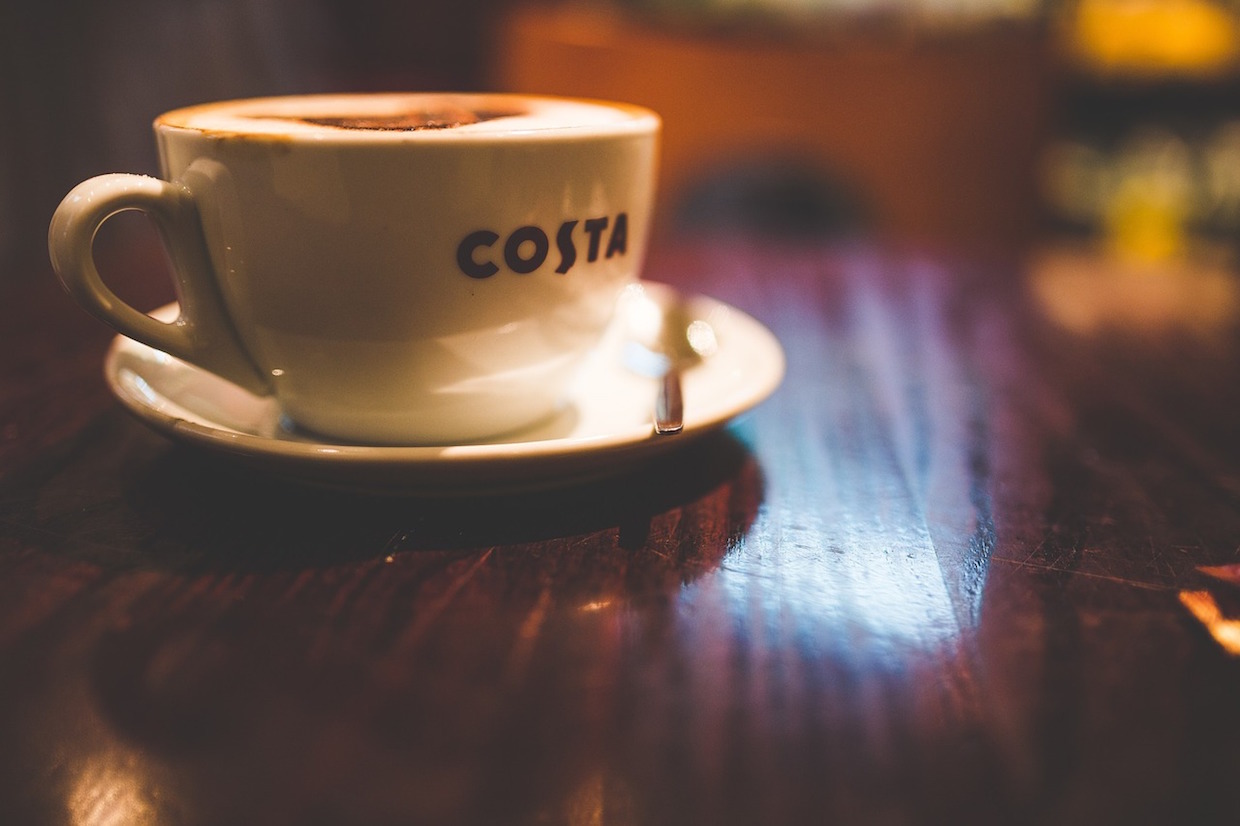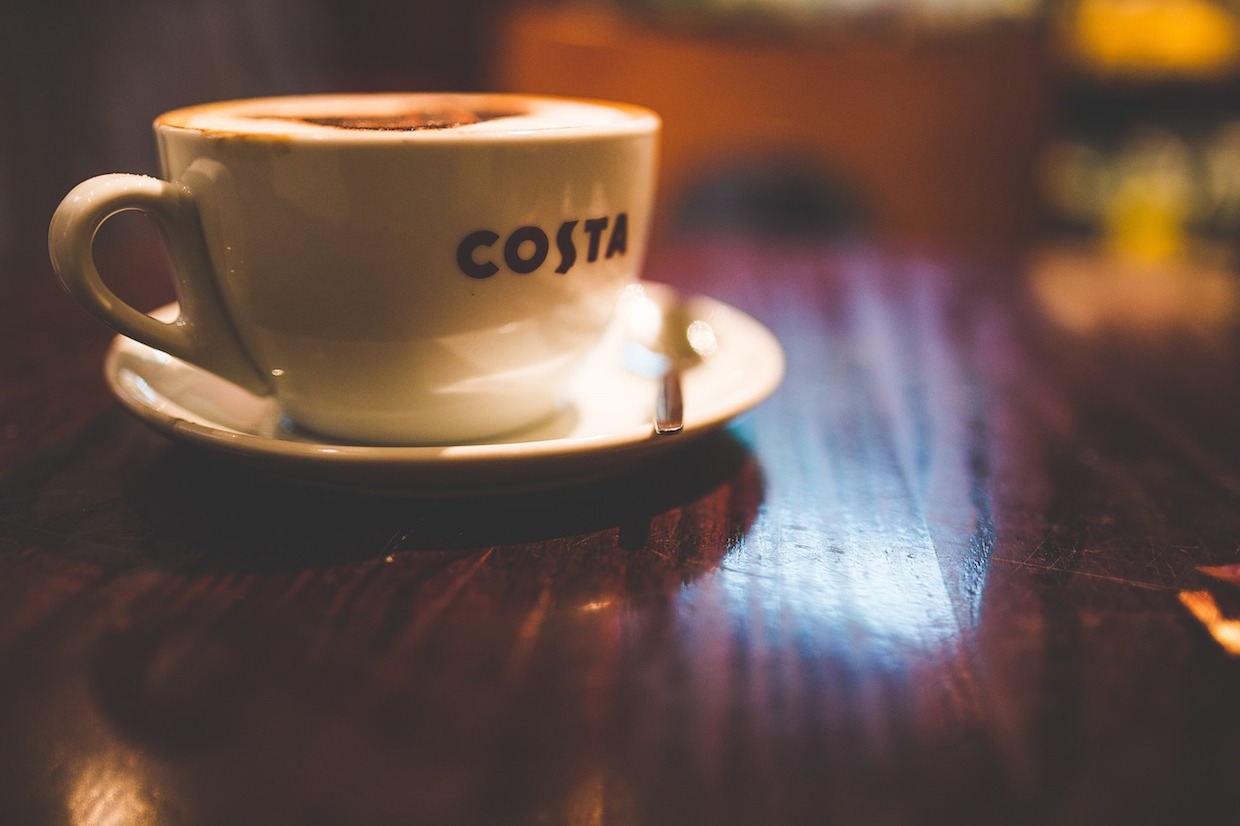 Investors spoke and Whitbread listened. Multiple news outlets reported this week that the UK-based hospitality conglomerate — under pressure from hedge funds insisting its Premier Inn hotel brand was a hindrance to growth of its already-huge Costa Coffee brand — announced that its Costa Coffee business, with over 3,800 stores and 8,000 self-serve units worldwide, will be spun off into its own company within two years. Analysts told Reuters they believe the news alone makes a soon-to-be-freestanding Costa an acquisition target:
Morgan Stanley analysts said the demerger could trigger takeover interest in Costa, which they valued at about 2.6 billion pounds.

With potential takeover interest from the likes of JAB, Restaurant Brands (QSR.TO), Yum Brands (YUM.N) or Nestle, Morgan Stanley said Costa could fetch 10 percent more than that.

Analysts at brokerage Stifel wrote in a note that a buyer for Costa, with the ability to accelerate its international expansion, may emerge before the separation of the business.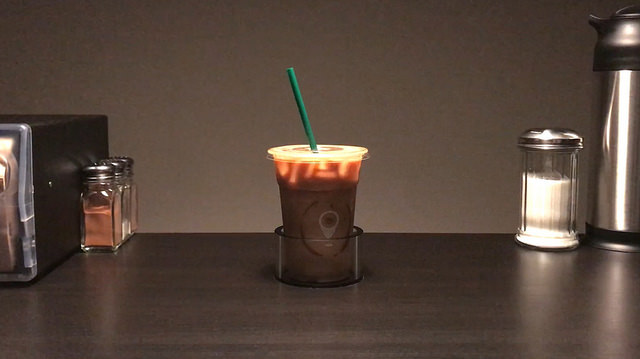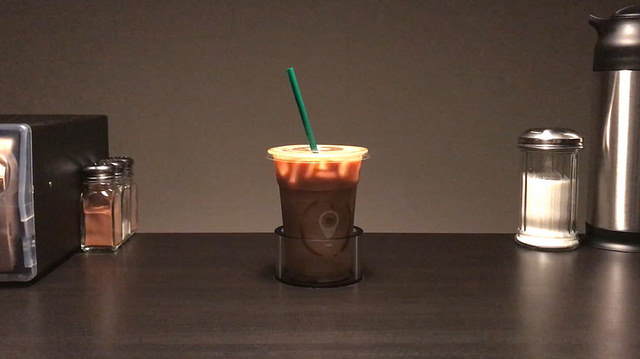 Not only is Costa Coffee being figuratively spun, but the cups inside its stores might literally be so, if the Stircle catches on. New Atlas this week clued us in to the existence of this counter-mounted device developed by inventor Scott Amron that spins a beverage cup to stir its contents, thereby circumventing the need for any single-use, throw-away stir sticks or straws:
Amron — who previously brought us dissolving fruit-washing labels — claims that not only is his invention less wasteful than using stir sticks, but in the long run is also more economical for coffee shops to use. "A Stircle should stir 50,000 cups on about $0.10 of electricity," he tells us.
Hopefully the Stircle works equally well with ceramic, metal and hard plastic tumblers. Amid the ongoing uproar against environmentally irresponsible single-use to-go cups in the UK, coffee chain Boston Tea Party (BTP) became the first to announce an all-out ban, scheduled to take effect June 1. The Independent had more:
The company, which has 21 branches across the South West and the Midlands, has said customers can bring their own reusable cups, take advantage of a new cup loan scheme or buy a cup in the cafe once the ban comes into effect.

Owner and managing director Sam Roberts described waste from disposable cups as "senseless", and said: "Lots of coffee chains are making pledges about how they plan to tackle cup waste in the future.  But theirs is a future which is too far away.  We need to stop right now."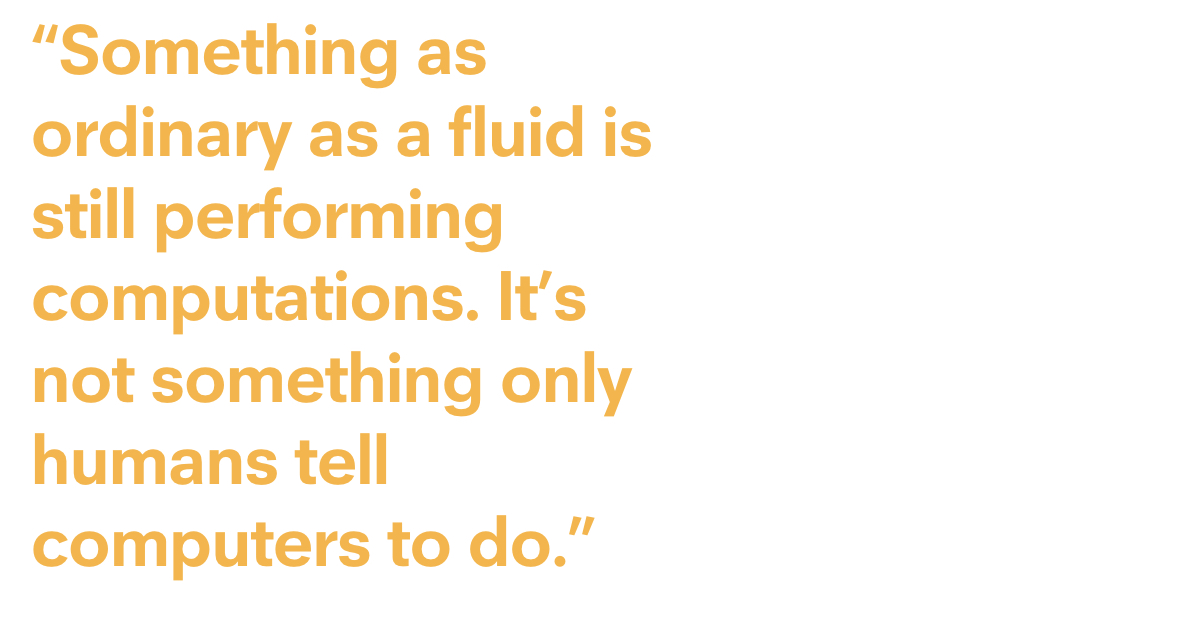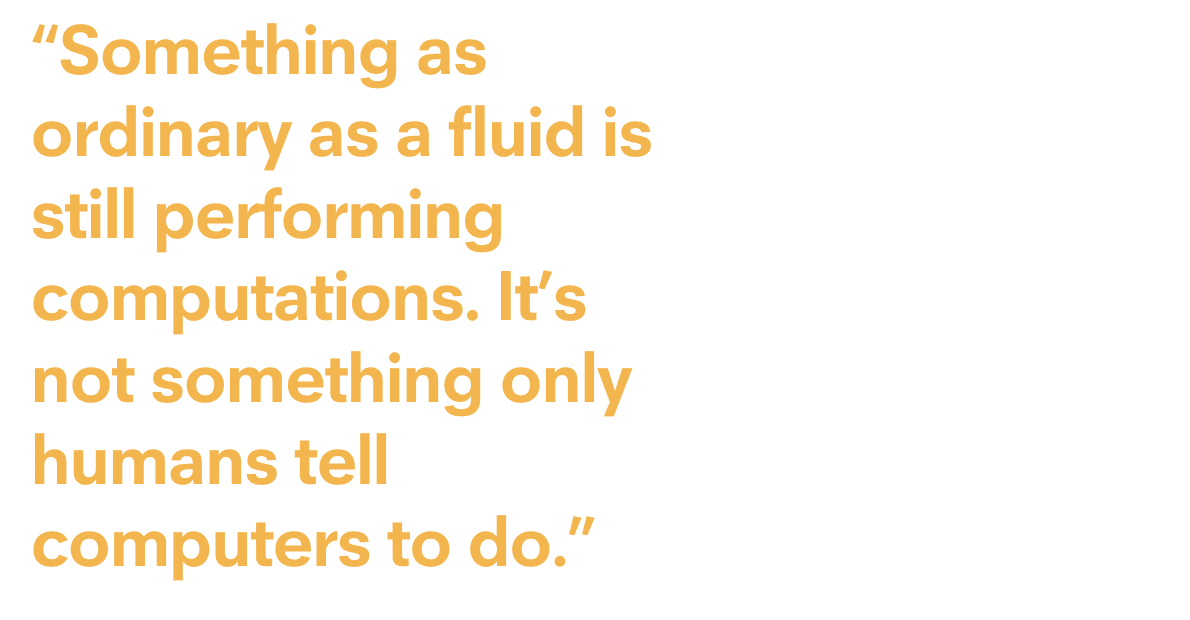 But wait! Those stirrers might just help us understand the chaos of the "hash functions" that generate the encryption inherent to cryptocurrency and other blockchain applications creeping into the specialty coffee industry. Research reported by Futurity this week suggests we could effectively think of hash functions as akin to stirring milk into coffee, each swish of the spoon producing a unique "swirl signature" affected by so many tiny variables that it's impossible to determine what they all were before the stir:
[Stanford University applied physics doctoral student William Gilpin] decided to put the chaotic-mixing-of-fluids example to the test as a hash function. He found that the equations involved in mixing a fluid fit the requirements for hash functions almost perfectly. "I wasn't expecting it to perform that well," he says. "When it looked like it satisfied every property of a hash function I started getting really excited. It suggests that there's something more fundamental going on with how chaotic math is acting."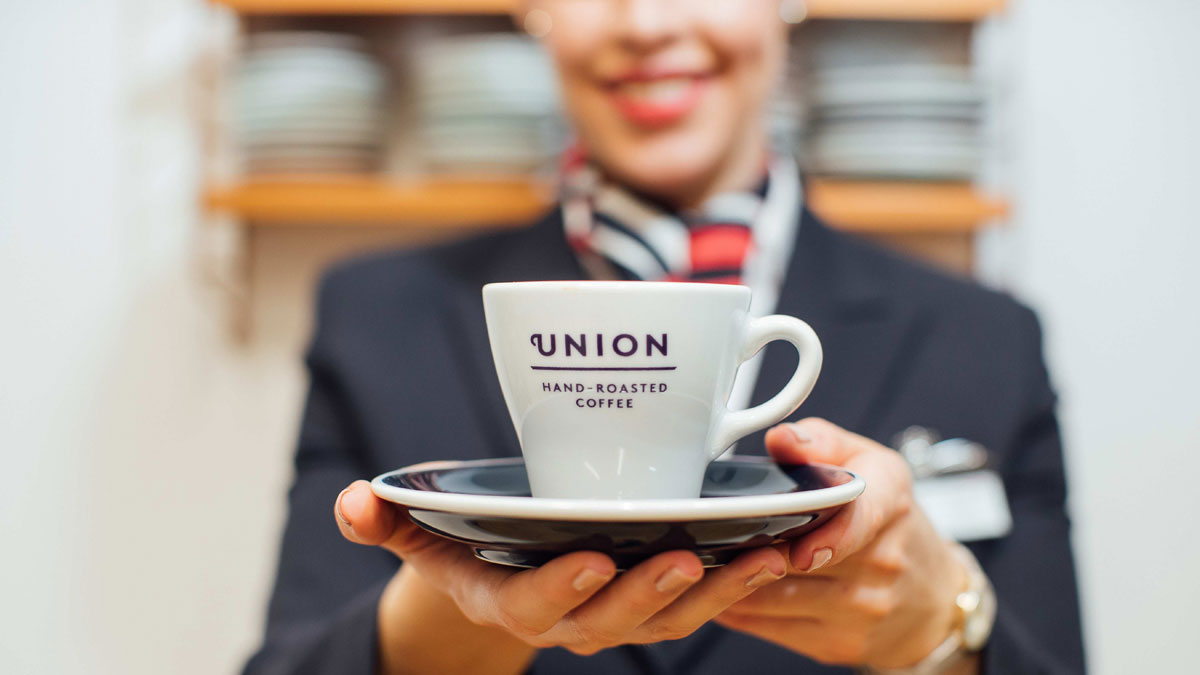 Progress in UK coffee this week wasn't limited to events on the ground. British Airways also announced a new partnership with Union Hand-Roasted Coffee, for which the specialty coffee company has interestingly developed an exclusive blend that specifically "works well at 35,000 feet." KamCity reported:
Sarah Klatt-Walsh, British Airways' Head of Product, said, "We have put British brand, Union Coffee, through its paces with extensive taste testing and it works incredibly well at altitude, where richness, depth and complexity of flavour are critical as they cut through the effect of altitude on our taste buds."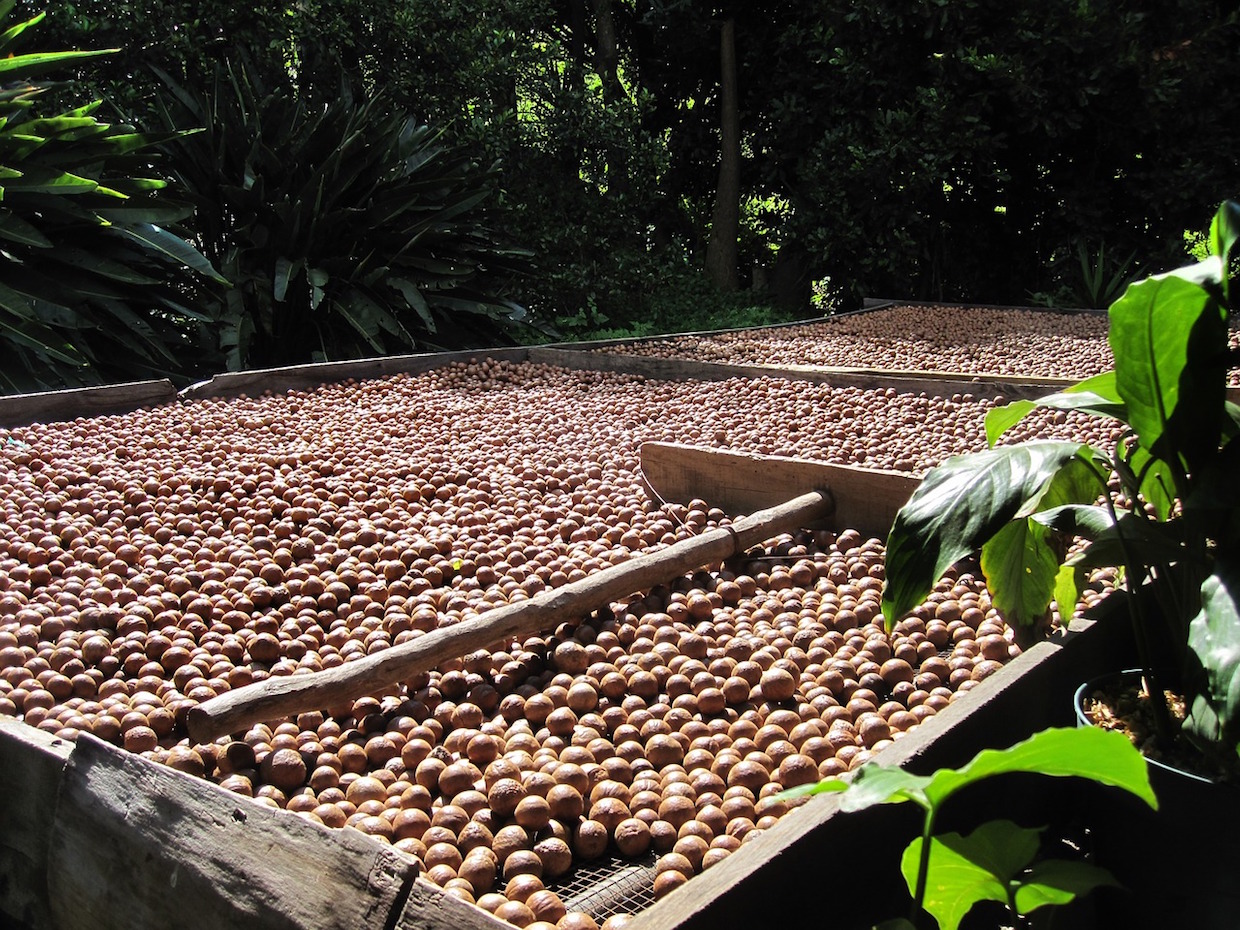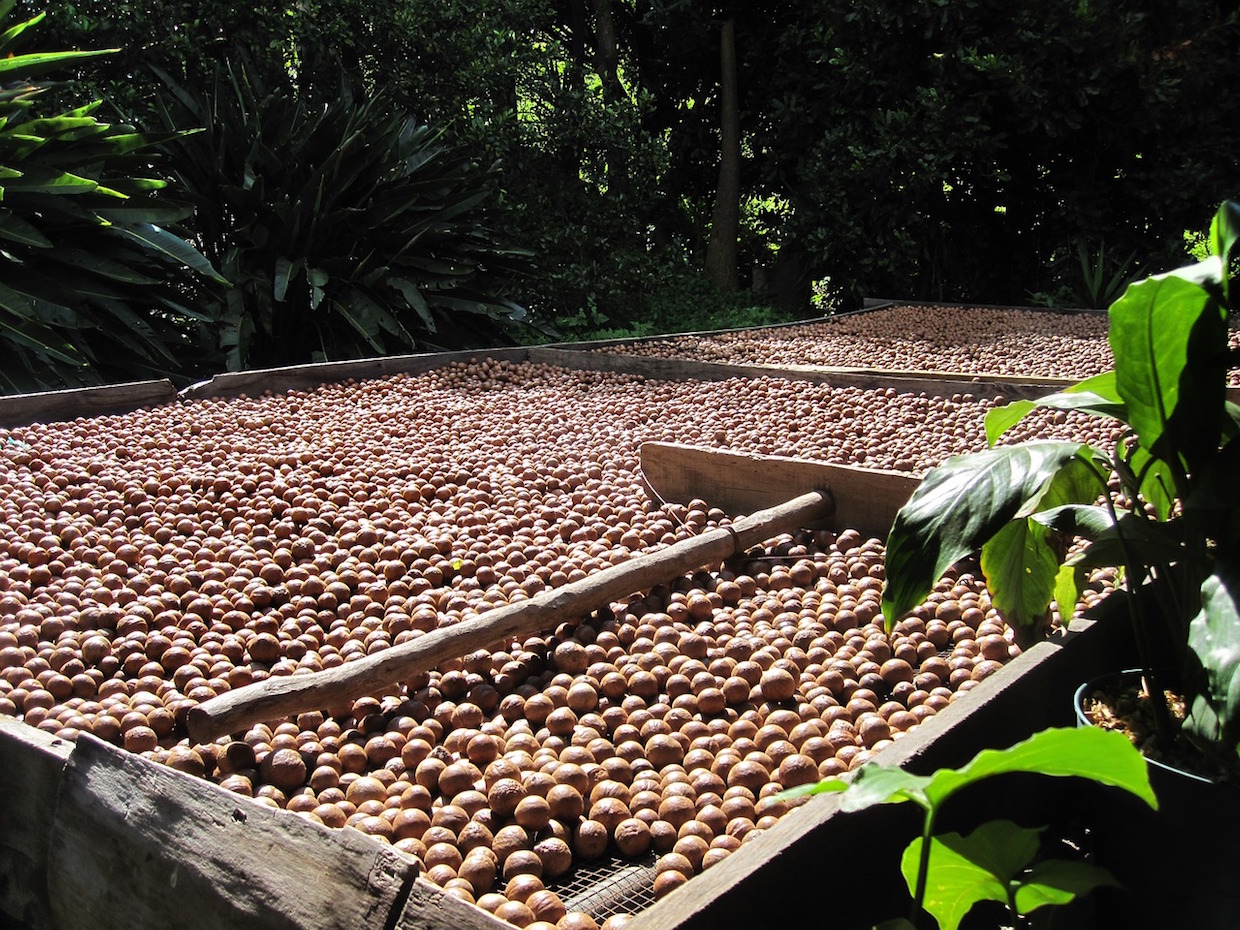 While overstuffed landfills and hash functions are both tough nuts to crack, macadamia has proven far easier. Business Times reported this week that the macadamia trees grown originally as a shade crop by coffee farmers in Kenya have become so productive that some farmers are shifting focus entirely to them, instead of coffee:
"Farmers are beginning to discover that this is gold," said Loise Maina, one of three founders of Nawiri Agribusiness. "Wherever coffee is grown, macadamia also grows and farmers are now aware of the opportunity with macadamia." Kenyan coffee production has dwindled after years of mismanagement by the industry regulator to 38,620 metric tons last year from a peak of 130,000 tons in 1989. Macadamia production increased 5 per cent to 41,614 tons last year, after growing more than 20 per cent over the preceding two years, according to the AFA.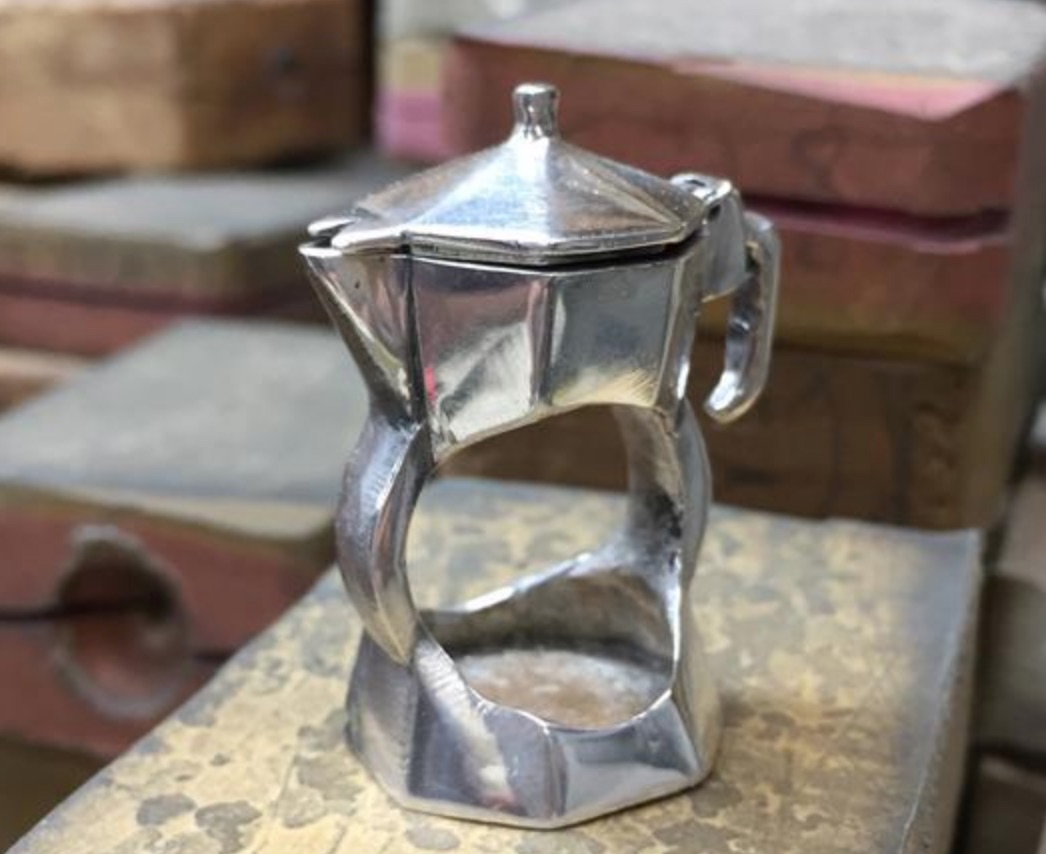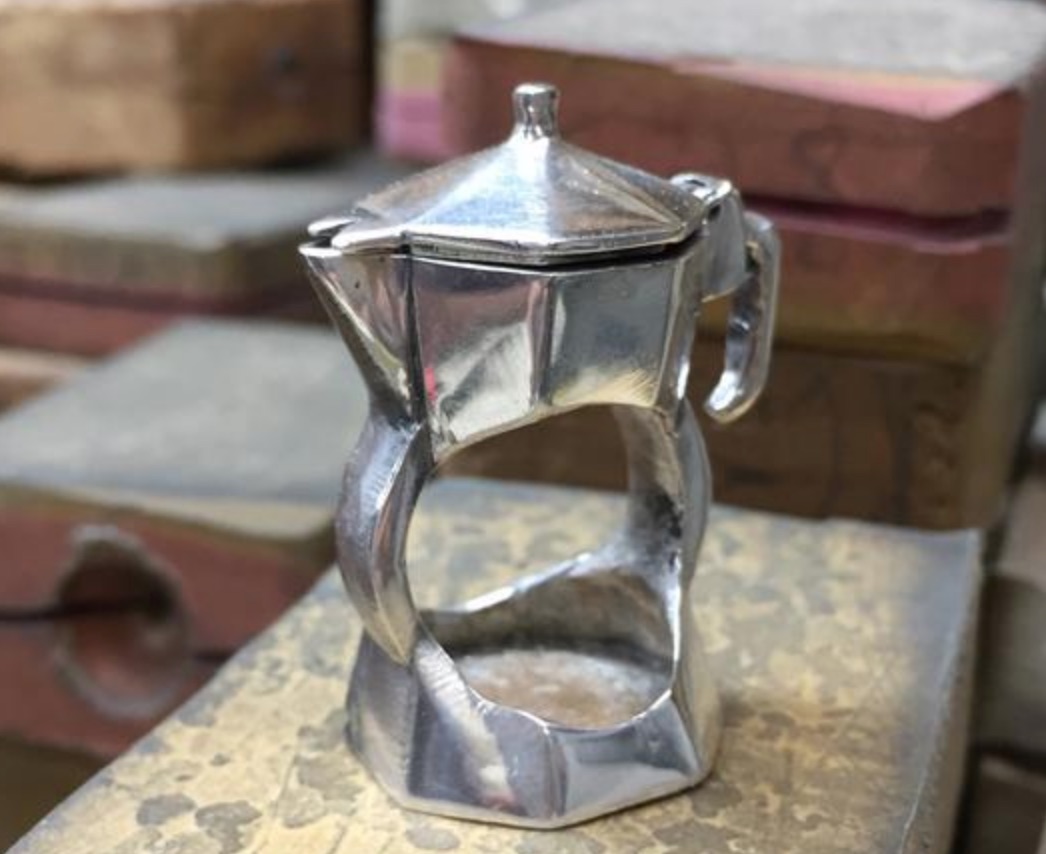 Gold in macadamias notwithstanding, shoppers in Miami are finding silver in moka pots — that is, tiny moka pot replica rings being made by a jeweler there, according to the Miami Herald. Bear in mind, coffee people, Mother's Day is coming up:
It's exactly what it sounds like: a wearable, two-inch tall replica of the octagonal Italian coffee makers Cubans use to brew their version of the sweet, strong jet fuel that powers Miami.

It's kitschy. It's amazingly detailed. And it just may dethrone the University of Miami football team's Turnover Chain as the most iconic piece of jewelry to symbolize Miami.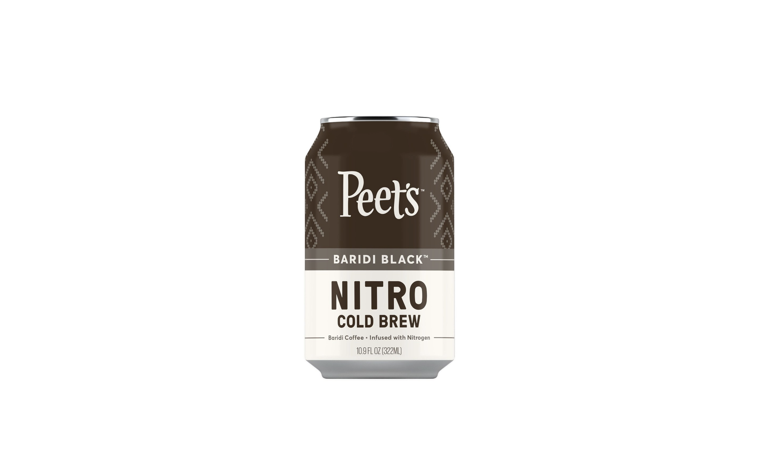 Just in time for summer, Peet's Coffee has announced via press release an expansion to its RTD cold coffee line and an entrance into the nitro category, with the rollout of its latest product, Peet's Baridi Black Nitro Cold Brew:
With Nitro Cold Brew, Coldcraft — the Peet's business unit dedicated to the innovation, production, and chilled delivery of RTD and keg beverages — builds on the brand's leading 30 percent share of single serve Cold Brew in California (Nielsen, March 30, 2018).
A fascinating glimpse into Chinese specialty coffeelands was provided this week by Xinhuanet, which told the story of farmer Hua Runmei who, after experiencing brewed coffee for the first time while working part-time in a cafe during college in an urban setting, returned to raise the quality of coffee grown on her family's and other farms in the region:
Learning from the Internet, books and coffee professionals, she became an expert and guided locals to treat each part of the production process with dedication, from weeding, pest control to picking the cherries and drying the beans.

By chance, Chen Shanqi, a coffee expert from Shanghai-based specialty coffee brand Seesaw, tasted Hua's coffee and was deeply impressed by its flavor.
Some hopeful indications for the future of coffee in Cameroon also came out this week in a report by African Business. As the West African nation works towards a goal of upping arabica production to 35,000 tons by 2020, a program aimed at attracting young people to the industry has done well:
In an effort to rejuvenate the industry, Cameroon's Cocoa and Coffee Inter-professional Council (CCIC) launched the New Generation programme in 2012. It seeks to attract younger people into coffee cultivation and renew the trees on the plantations to make them more productive.

In December 2017, an assessment of the programme showed that 95 young people had completed the process, planting a hectare of plants each. This year, the enrolment of 300 young people has been announced.
Howard Bryman
Howard Bryman is the associate editor of Daily Coffee News by Roast Magazine. He is based in Portland, Oregon.