While automated backflush cleaning cycles are an increasingly familiar feature in new commercial espresso machines, the scrubbing of the brew group has remained a manual and often messy chore at the end of a barista's shift.
A Slovenia-based product is currently emerging with the aspiration of freeing baristas from awkwardly angled nylon-bristled brushes and the errant coffee bits and hot droplets those brushes tend to fling. Called the Cafelier C1 and poised to launch this month, the portafilter-shaped device locks onto an espresso machine's brew group and scrubs it automatically while also providing the backflush seal of a blind portafilter basket.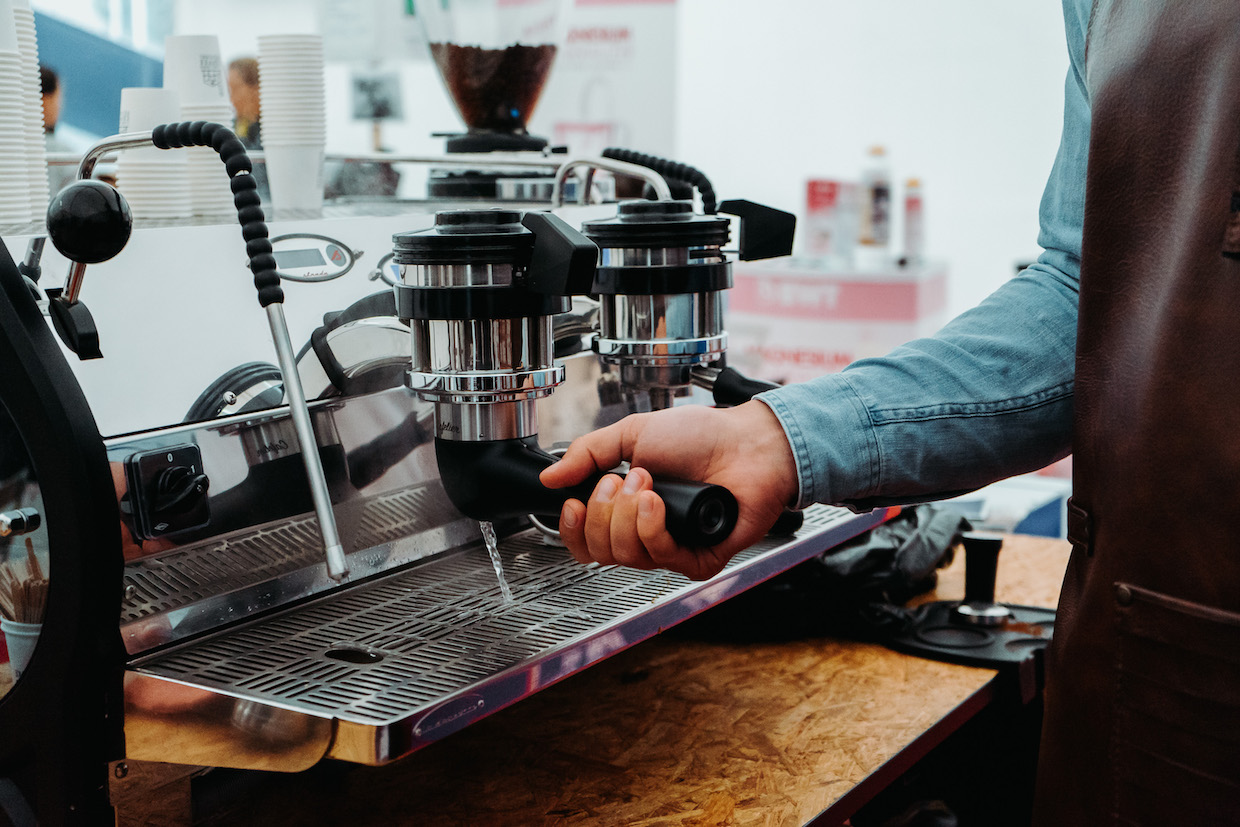 The Cafelier contains a small motor powered cordlessly by a rechargeable battery. Users lock the device's stainless steel head into a brew group, press one button on its heat-resistant plastic composite handle, and an array of polyamide bristles works gunk and grit off the screen and out of the grooves of the group in a matter of seconds, according to the company.
The battery reportedly stores enough juice for at least 50 cleaning cycles per charge, and can be charged to full power in 15 minutes. Brush heads are easy to replace and are rated good for 250-300 cycles in normal use, according to the company. The unit will ship with a spare replacement brush head, and subsequent brushes will be sold separately.
Cafes can add their own favorite coffee detergent into the Cafelier C1, just as they would into any blind portafilter, amounting to a simultaneous backflush and scrub that is, according to the company, both more effective and more efficient than either action independently. The convenience also opens the door to more frequent cleanings throughout the day rather than only at the end of a shift or day.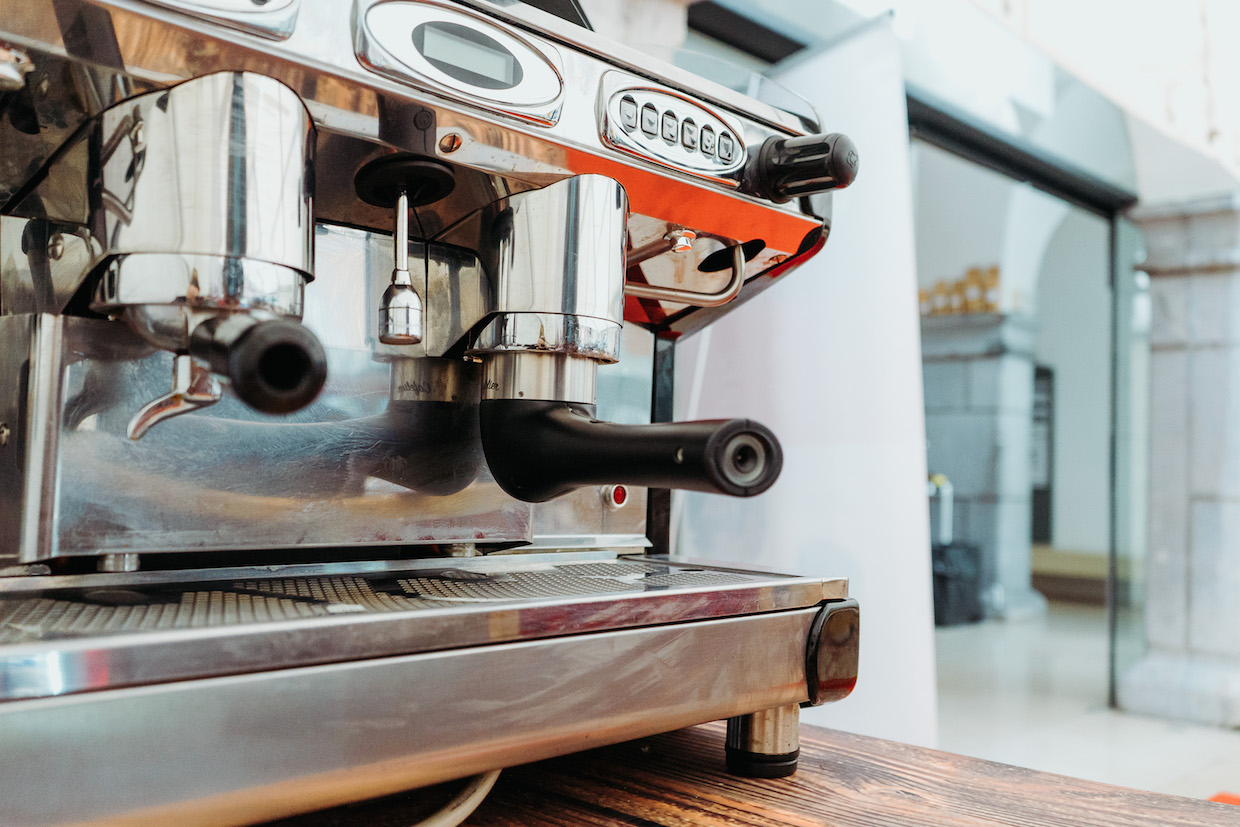 "Cafelier is a team of seven ambitious people who want to make coffee better," Cafelier CEO Allen Robnik, who's also an experienced bartender and barista, told DCN. "Between the team and our advisors, we have more than 20 years of experience in the coffee world."
Pre-orders for the C1 begin later this month exclusively on the company's website and only for the European market for now. Cafelier C1 will be priced at €300 (roughly $345 as of this writing), plus tax and replacement brushes will cost €25 (about $29). Devices are expected to be delivered to customers by the end of November.
Said Robnik, "All the manufacturing and assembly of the products will be done in Slovenia to guarantee quality control and great customer service."
The Cafelier C1 will work its way onto US and worldwide markets in the second half of 2019, the company said, and will be available for purchase through distributors and directly through its website store. Beyond that, the company is also developing its own brand of espresso machine detergent.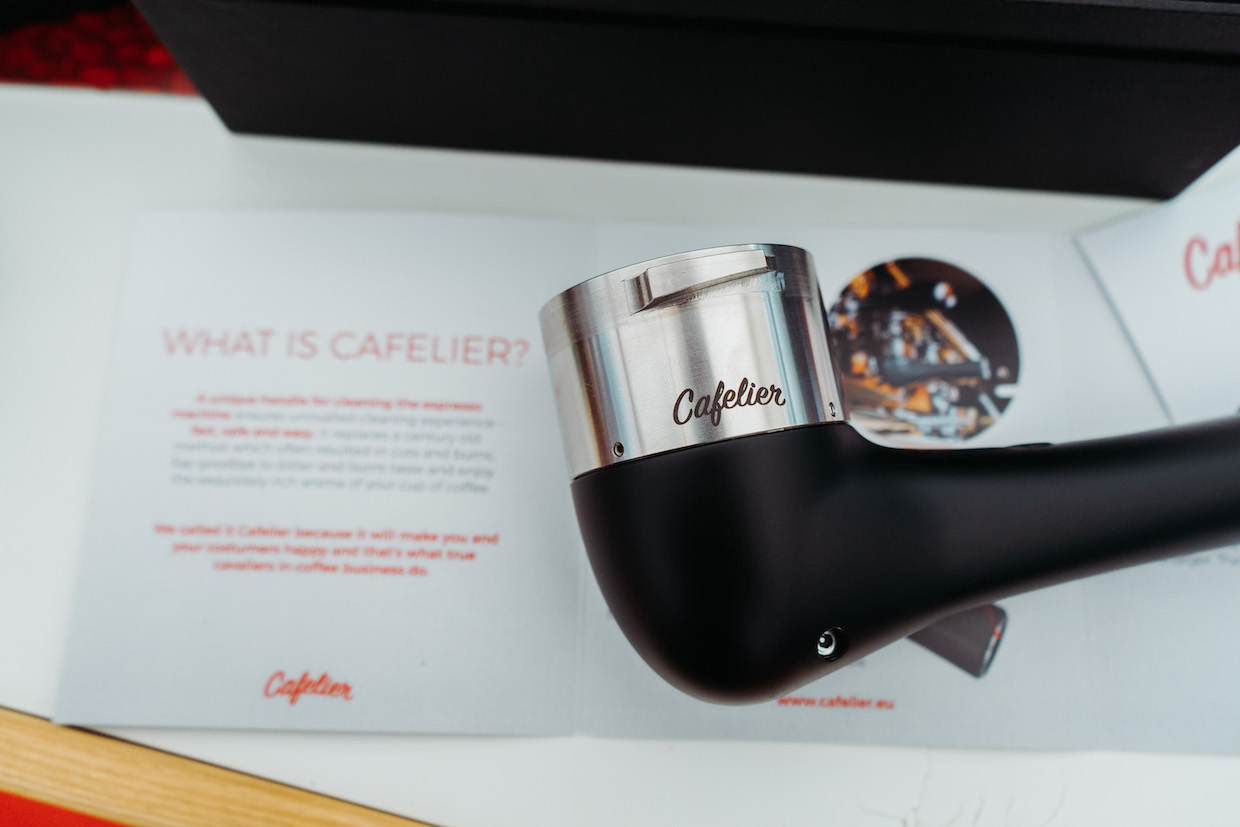 "Cafelier intends to become the standard in espresso machine cleaning, so we are developing an ecological cleaning product that will suit Cafelier C1 and the blind handle," said Robnik. "We also have many more ideas for the upcoming years."
Howard Bryman
Howard Bryman is the associate editor of Daily Coffee News by Roast Magazine. He is based in Portland, Oregon.