Coffee farmer associations representing more than 30 producing countries in Latin America, Africa and Asia have sent a joint letter to many of the world's largest coffee buyers that urgently calls for action in response to the current coffee price crisis.
On Monday, Aug. 20, the ICE futures price — often referred to as the commodities, or C-market price — for coffee fell below $1 per pound. While that price has rebounded slightly to $1.15 as of this writing, prices remain below the cost of production for millions of coffee farmers, threatening their livelihoods and the sustainability of the sector as a whole, according to numerous producer associations.
"As the leaders of the associations that represent the coffee growers from more than 30 countries, we write to you to express our deepest concern about the current situation in the coffee market that is generating a deep economic, social and potentially political crisis, and unrest amongst coffee producers all over the world," the letter reads.
The letter has been signed by many of the world's largest coffee associations, including the African Fine Coffee Association (AFCA), the Specialty Coffee Association of Brazil (BSCA), the National Coffee Council (Brazil), the Colombian Coffee Growers Federation (FNC), the Inter African Coffee Organization (IACO), India Coffee Trust, and Promecafé.
It notes that farmers in some areas are abandoning farms en masse to look for better economic opportunities in other countries, or converting farms to illicit crops such as coca.
"Some may argue that 'the market is the market and it does what it has to do.' For some products, that may be the case," the letter states. "However, in the case of coffee, where you have the livelihood of more than 25 million families at stake, many of which are facing a pauperization process that is taking them to a situation of misery, that is nothing short of inhuman. But also there is risk of abandoning the coffee farms and constriction in supply, which is disadvantageous to the final consumer."
While the letter does applaud what efforts have been made on behalf of the coffee industry to improve environmental and social conditions throughout the global coffee sector, it suggests that the fundamentals of economic sustainability for coffee farmers can "no longer be denied."
"Poverty is the biggest predator of the environment and the social fabric," the letter states.
According to Colombia's FNC, the letter has been sent to the CEOs of some of the world's largest coffee buyers, including Starbucks, Nestlé, Joh Johannson, Gustav Paulig, Folgers, Keurig and JDE. Here is a copy of the letter obtained by DCN:
Here's a link to a copy of the full letter. You can read more of our coverage on coffee prices here, and here is the body of the letter: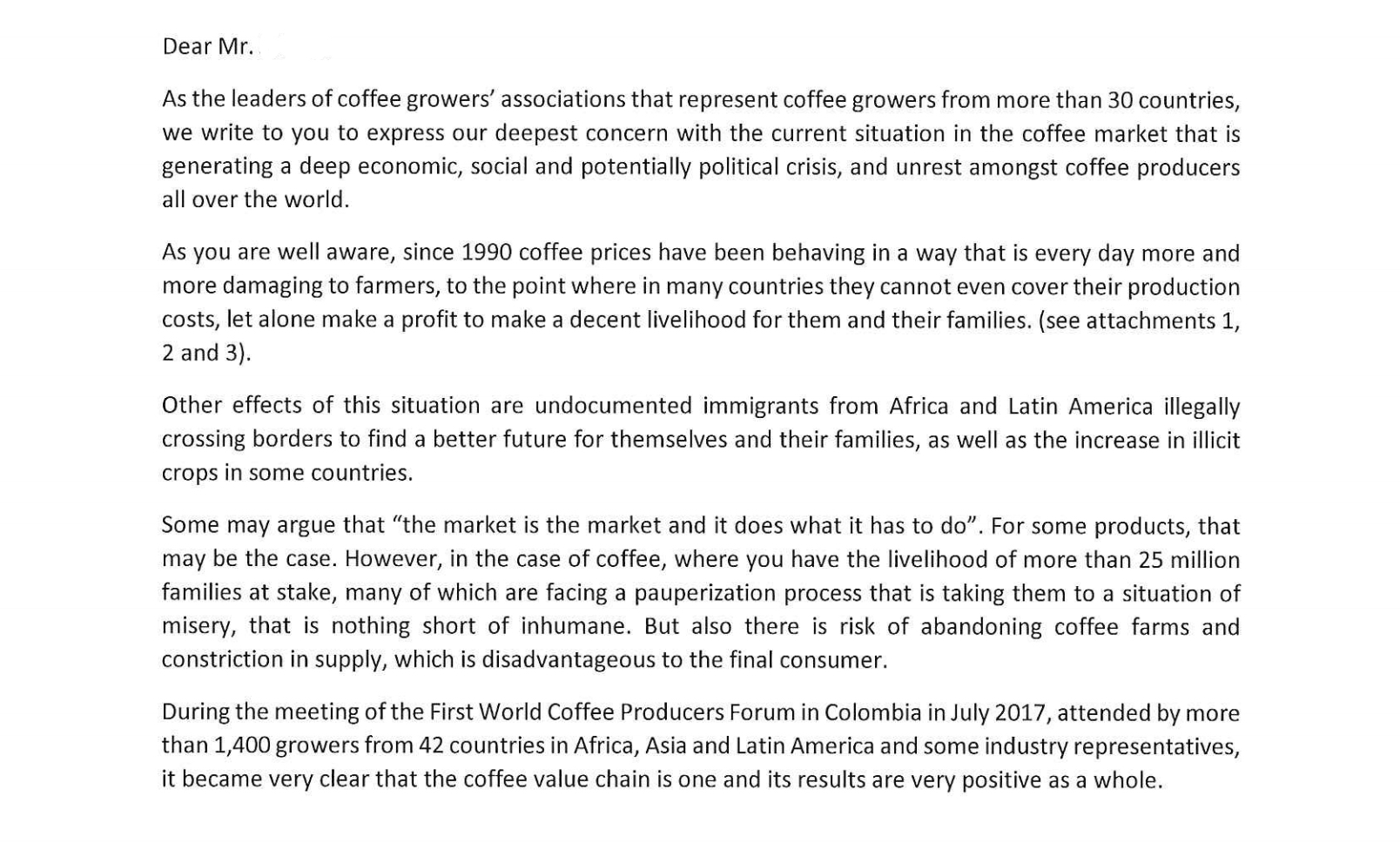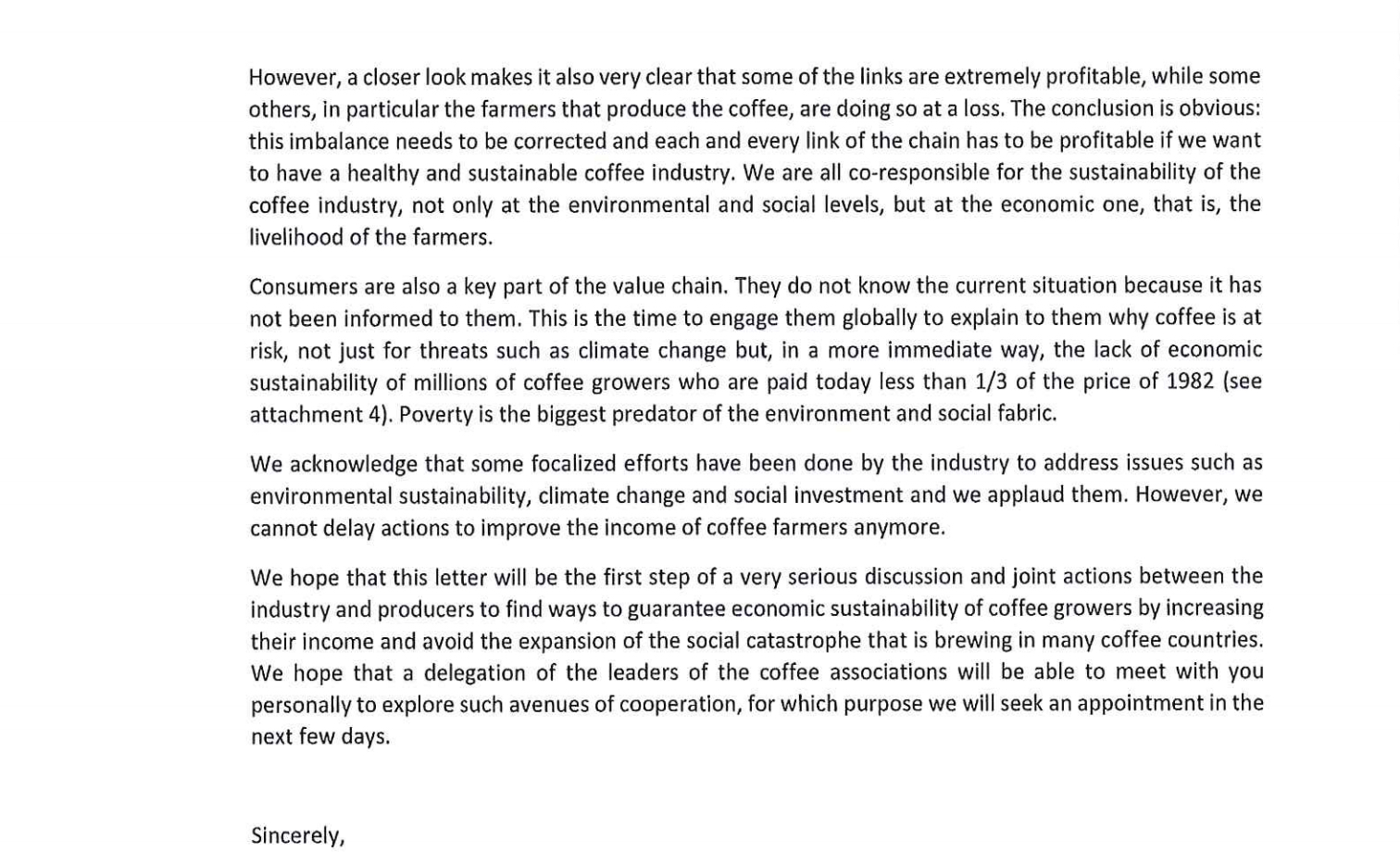 Nick Brown
Nick Brown is the editor of Daily Coffee News by Roast Magazine.