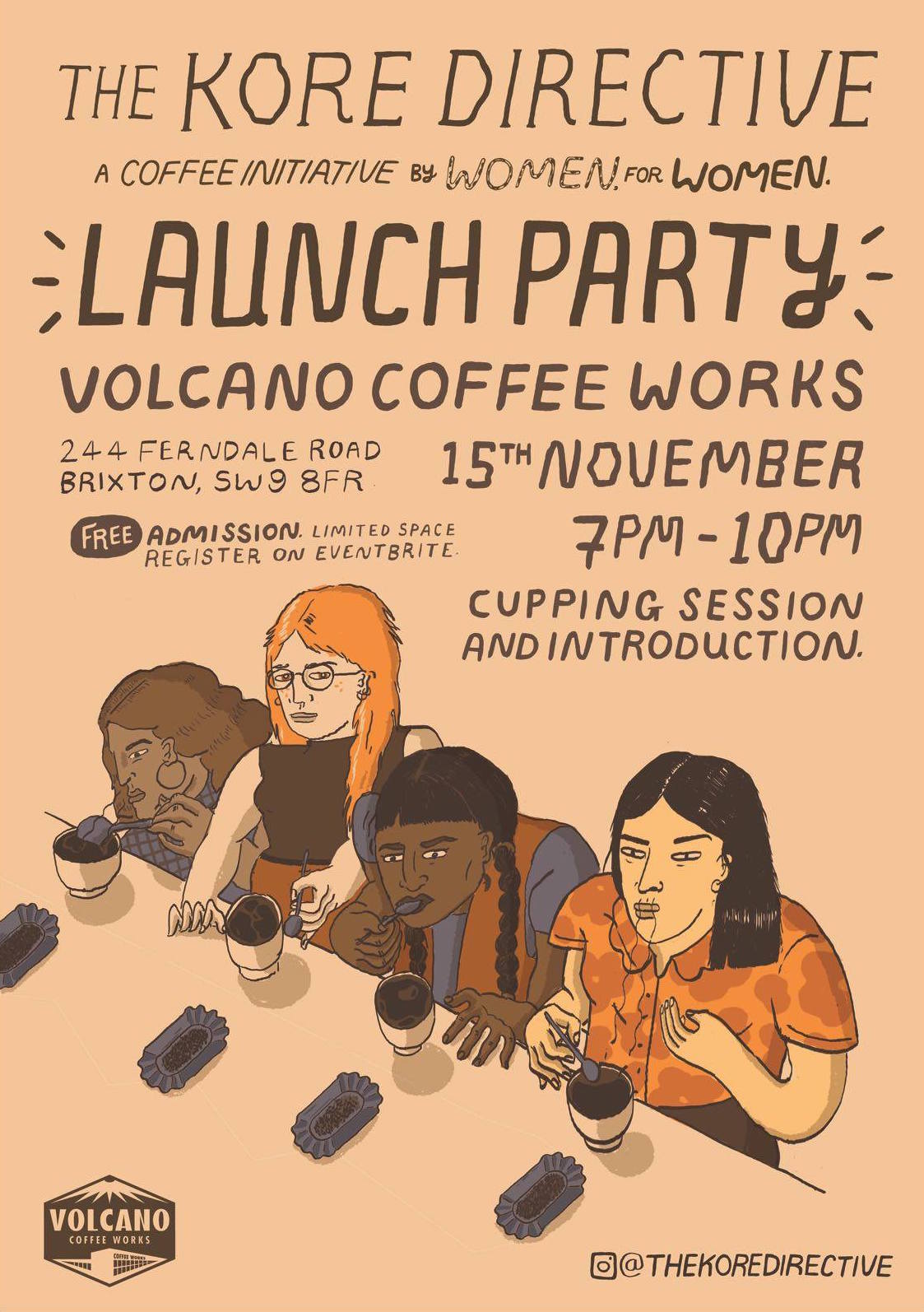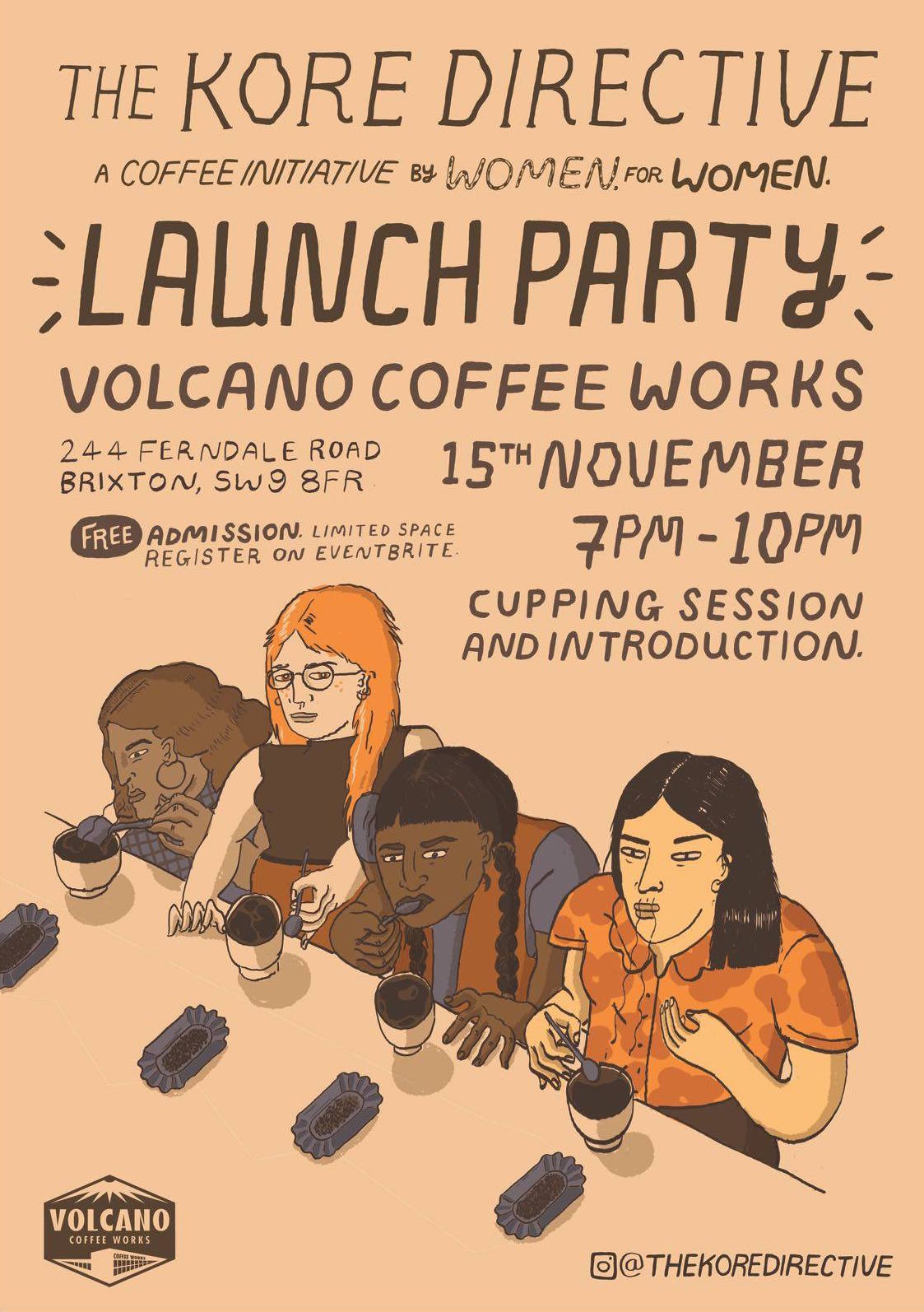 Joining a growing effort to open doors for women in the coffee industry, a female-focused network called The Kore Directive in the U.K. is launching with its first event on Nov. 15 at Volcano Coffee Works in London.
Although the launch party event is now sold out, organizers plan to host social events twice per month for the duration of the project, which will be tested for at least the next seven months.
"This project has a clear focus on empowering women through imparting tailored knowledge of the specialty coffee industry," Sierra Burgess-Yeo, the organization's founder, told Daily Coffee News. "We are working to bridge the gender accessibility gap that exists at the bottom of the industry ladder, exacerbating the underrepresentation of women at professional and leadership levels."
The Kore Directive has two main elements designed to develop a community of women in the coffee industry who are looking to network and learn new skills. One is a series of casual networking events that will provide an opportunity for dialogue, with panel discussions, guest speakers, and coffee cuppings. The other aspect is a collaboration with The Roastery at Tate, where practical workshops will be held for women. For the debut season, the workshops will focus on the ins-and-outs of production roasting.
"Drawing inspiration from well-known coffee-based initiatives, social enterprises, and companies that openly champion gender and social equity such as Barista Connect, Well Grounded, and Girls Who Grind Coffee, among others, we aim to replicate a similar space and rapport within London for female pioneers within the industry," said Burgess-Yeo. "We also want to demonstrate that there are a variety of roles and responsibilities that are available in coffee, both on and off the bar, and along the supply chain."
Currently, The Kore Directive team consists of six women from the London coffee community, with support from local and international collaborators involved in sponsorship, teaching and promotions.
Lily Kubota
Lily Kubota is the managing editor and digital content manager for Roast Magazine. She is based in Southern California.