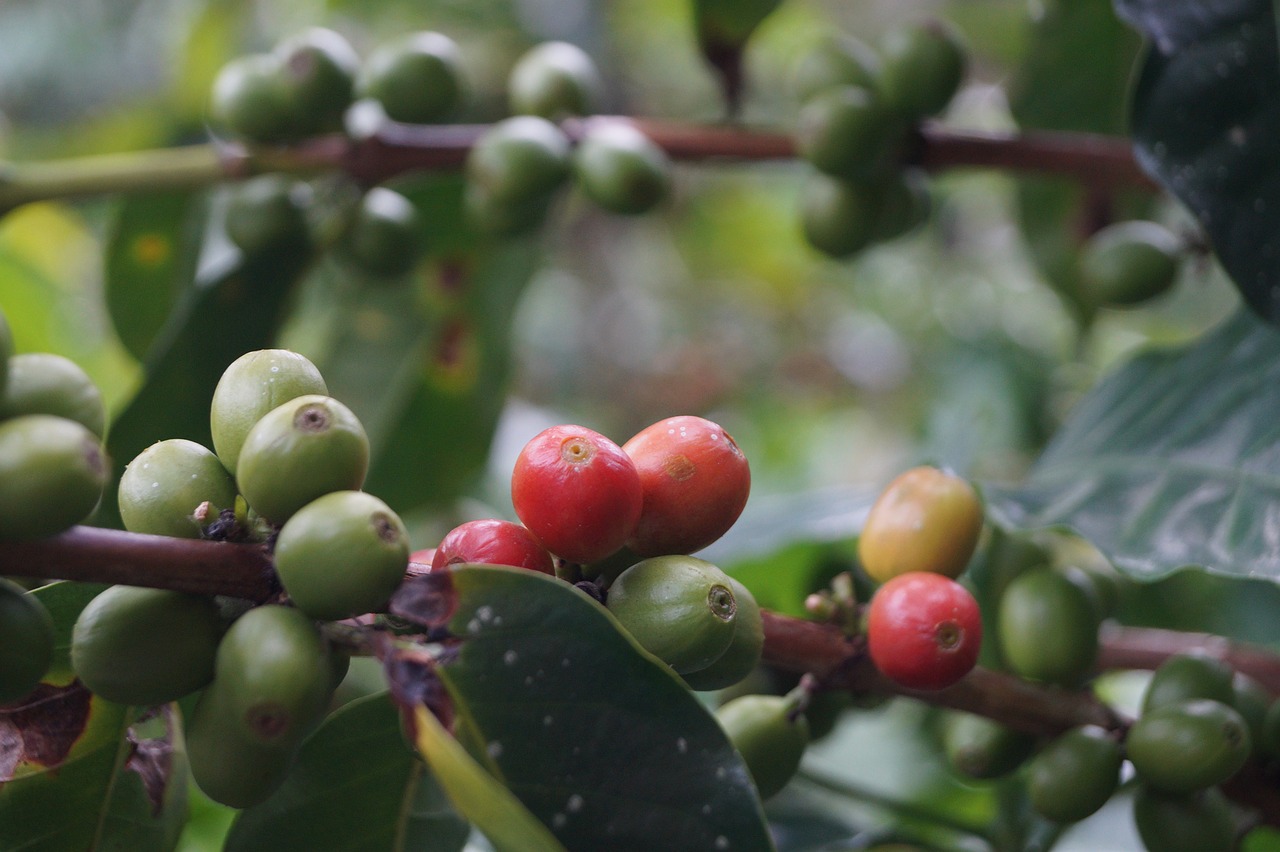 United States President Donald Trump has vowed to cut off or substantially reduce foreign aid to three prominent Central American coffee-producing countries.
People in the coffeelands of Guatemala, Honduras and El Salvador have all benefited in recent years from U.S. foreign aid for initiatives and programs related to democracy and human rights; health, education and social services; peacekeeping; and the environment. Yet the majority of U.S. foreign aid in each of those countries over the past decade has gone toward economic development, with large sums devoted to agricultural development, particularly in the coffee sector.
Now, Trump is threatening to cut all or most aid to each of those countries, citing the move as a kind of political punishment related to the controversial "caravan" of people who fled Honduras and have been making their way north to the Texas border, citing extreme poverty and violence as the reasons for their journey.
Guatemala, Honduras and El Salvador were not able to do the job of stopping people from leaving their country and coming illegally to the U.S. We will now begin cutting off, or substantially reducing, the massive foreign aid routinely given to them.

— Donald J. Trump (@realDonaldTrump) October 22, 2018
Of course, such a maneuver would fly in the face of the U.S. State Department's own stance on foreign aid, which is designed in part to bolster economic stability and independence to prevent the root causes of migration.
Total Aid
Within country-specific reports on all three countries, the State Department's Office of Foreign Assistance Resources wrote, "By supporting targeted activities in these areas of intervention, U.S. assistance will also help address the underlying factors contributing to increased migration to the United States."
According to the U.S. Department of State, 47 percent of the $69 million in planned funding for Guatemala in 2019 is earmarked for economic development.
Specific coffee programs benefiting from U.S. aid have included the U.S. Government's Global Hunger and Food Security Initiative "Feed the Future" program, which provided critical aid in response to the leaf rust crisis that broke out in 2012/2013. Programming there included widespread distribution of rust-resistant seedlings and training in pesticide use. The GHFSI estimates that there has been a 15 percent reduction in poverty in the communities in which the Feed the Future program worked.
In Honduras, $65 million in U.S. aid is planned for 2019. Of the $23 million earmarked for economic development, $15 million is planned for agricultural development specifically. According to its latest report, from fiscal year 2016, the U.S.-financed Feed the Future program in Honduras focused primarily on the value chains of coffee, maize and beans, resulting in $50 million in new income for farmers involved.
In El Salvador, the $45 million aid budget for 2019 includes $25 million for economic development, although all of that money is targeted not toward agricultural development but to private sector competitiveness, trade and investment, and an economic growth foundation.
In total, U.S. aid to Guatemala, Honduras and El Salvador in 2019 is scheduled to be approximately $180 million. That's down from approximately $194 million in 2017, and $296 million in 2016.
Coffee-Related Aid
It's impossible to calculate exactly how much of that aid money made its way to coffee development programs or development initiatives in coffee-growing communities, yet the USAID has identified the coffee sector as a key driver of agricultural and economic growth in both Guatemala and Honduras.
Examples of U.S.-funded projects abound. In a report issued just last month on its work with 19 different coffee-producing countries across the globe, USAID identified two aid-funded projects currently reaching some 35,000 smallholder farmers in Guatemala and Honduras.
In Guatemala, the USAID Coffee Value Chain Project is being implemented by the Guatemalan Federation of Coffee Cooperatives (Fedecocagua). Said USAID, "This project will bring together this economy to scale and expand the reach of the federation to new smallholder coffee farmers, giving them the technical assistance and market access needed to increase their production and incomes."
In Honduras, USAID is already working with some 15,000 smallholder farmers, providing technical assistance. This past June, USAID signed a global development alliance with one of the country's largest processing and export companies, COHONDUCAFE, and European roasting giant Jacobs Douwe Egberts that was designed to provide funding for long-term stability to thousands of smallholder coffee farmers.
Said USAID, "The high-level goal of this Alliance is to increase household income by 25 percent for additional 4,800 coffee grower households through increased productivity and access to markets and credit."
Development Matters to the U.S.
Much of the U.S. aid provided to coffee projects in countries like Guatemala and Honduras is, of course, funneled through various nonprofits, NGOs, in-country collaborators and private-sector partners — all parties whose future work in coffee is being called into question by one highly political and unexpected tweet.
USAID's own policy position recognizes the wellbeing of smallholder coffee farmers — and the aid and support they receive from international agencies — as critical not only to coffee's global supply, but to jobs in the United States. Citing 1.7 million American jobs and an estimated $225 billion worth of the United States' Gross Domestic Product, USAID characterizes its coffee value chain work as a "win-win."
"Coffee is not only a popular beverage consumed by one-third of the world's population; it is also a critical source of income for some 25 million small-scale farmers in developing countries," the group wrote. "By investing in efforts that help smallholder coffee producers in Africa, Latin America, the Caribbean, and Asia boost their productivity and incomes, we are transforming lives and supporting thousands of U.S. jobs in the process."
Nick Brown
Nick Brown is the editor of Daily Coffee News by Roast Magazine. Feedback and story ideas are welcome at publisher (at) dailycoffeenews.com, or see the "About Us" page for contact information.