The November/December issue of Roast magazine has been released. The issue features coverage of the Roaster of the Year winners; an exploration of why African-Americans are underrepresented in the coffee industry; and the 2019 Industry Directory. Subscribers to Roast magazine receive free digital access. Subscribe to Roast magazine, or purchase the print version of this issue here.
A Look Inside the Issue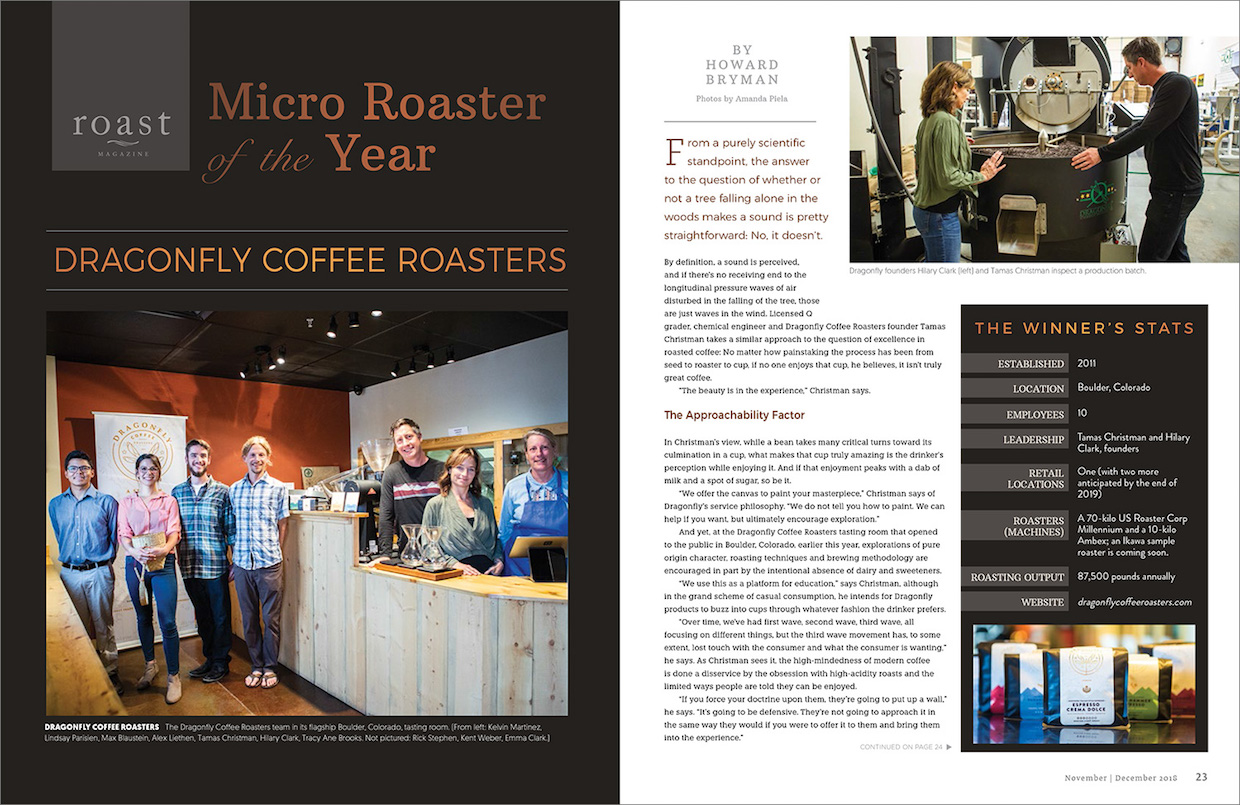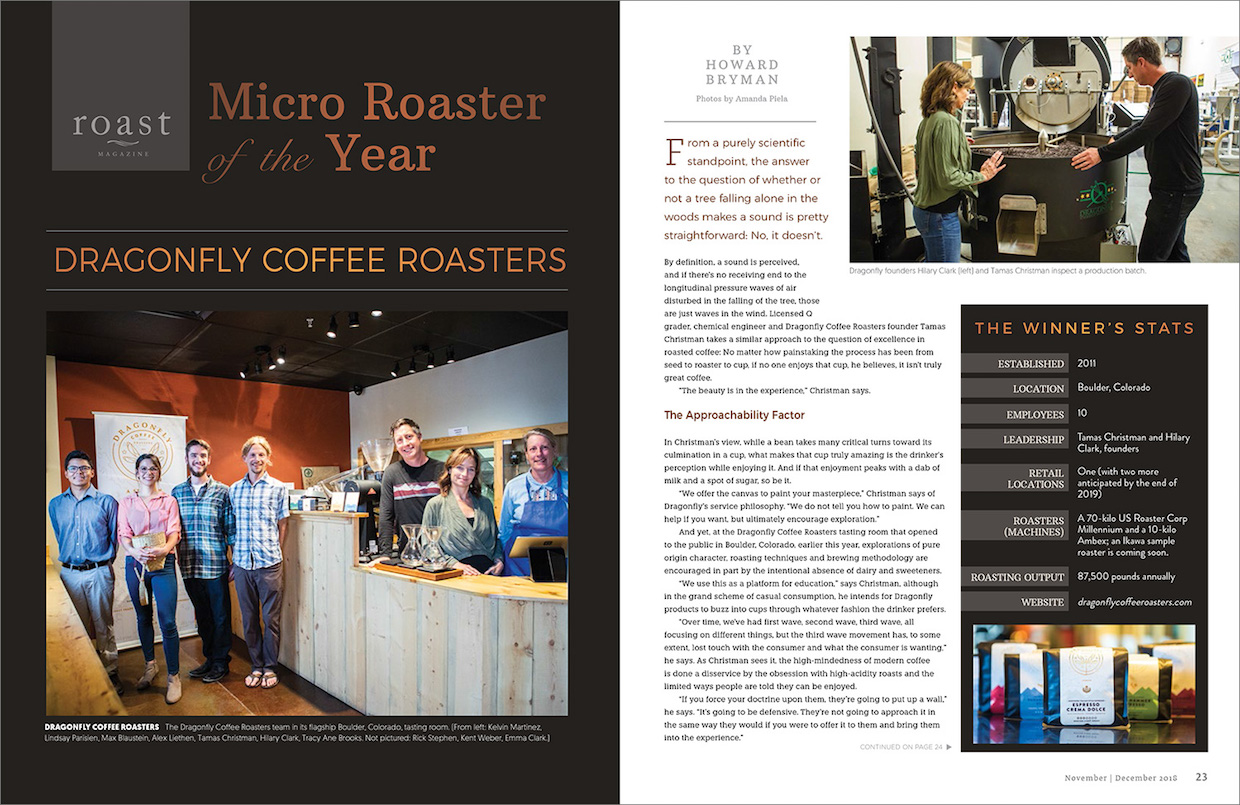 Dragonfly Coffee Roasters, with headquarters in Boulder, Colorado, was selected as Roast's 2019 Micro Roaster of the Year, with a total output of 87,500 pounds of roasted coffee annually. The company earned top honors for its commitment to environmental sustainability; support for coffee-producing communities in emerging origins such as Myanmar, Yemen and Timor-Leste; generous employment practices; and outstanding coffee quality.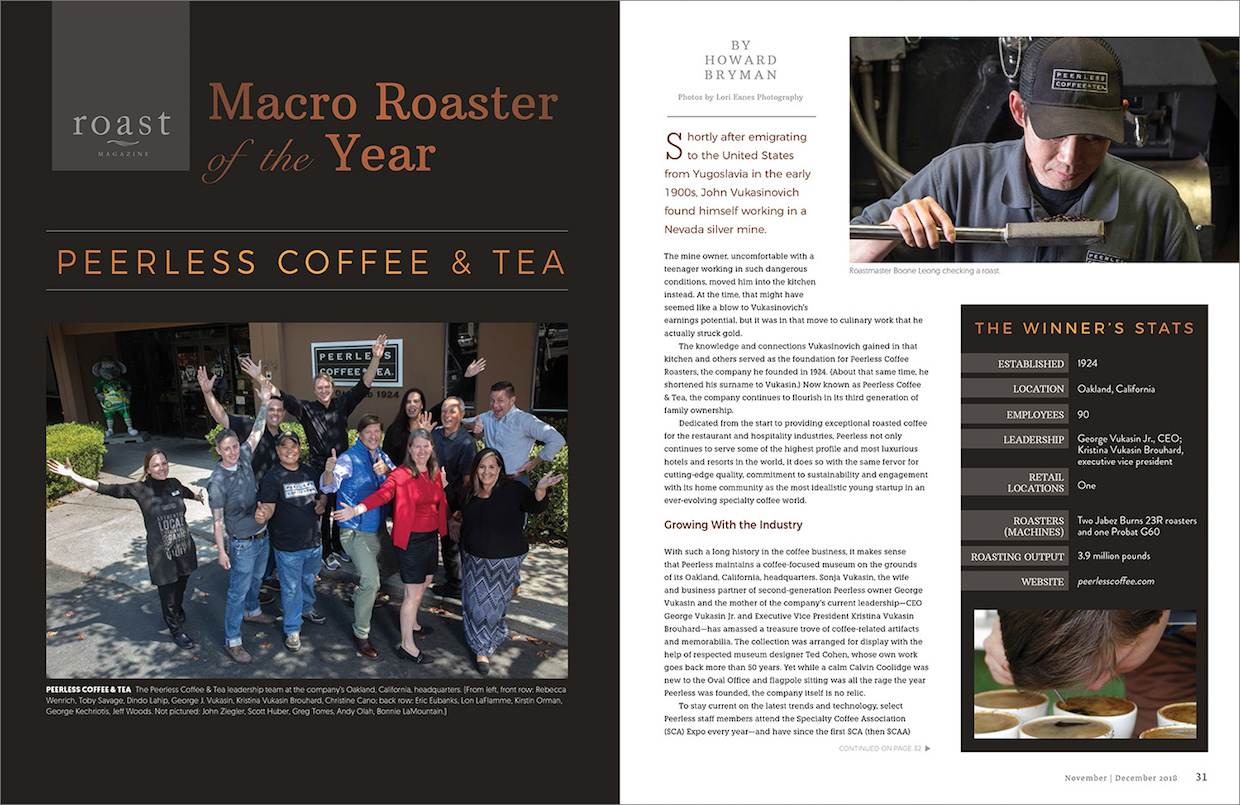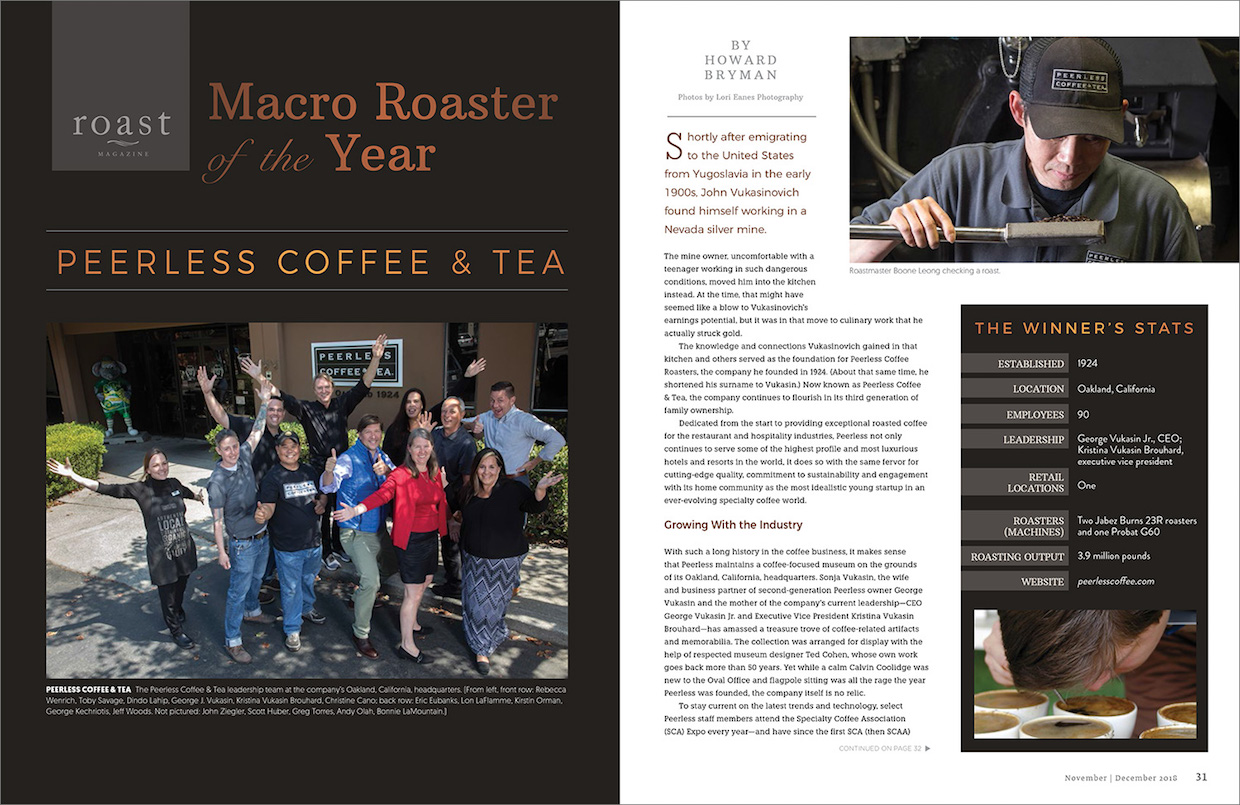 Peerless Coffee & Tea, headquartered in Oakland, California, took the top prize for Roast's Macro Roaster of the Year, with an output of 3.9 million pounds of roasted coffee per year. The company has made remarkable strides in minimizing its environmental impact and providing innovative offerings for its hospitality customers, such as nitro cold-brew draft latte units and cold-brew cocktail recipes developed with leading Bay Area mixologists. It has also expanded its long-standing focus on supporting communities at origin and at home, and sourcing and roasting exceptional coffees.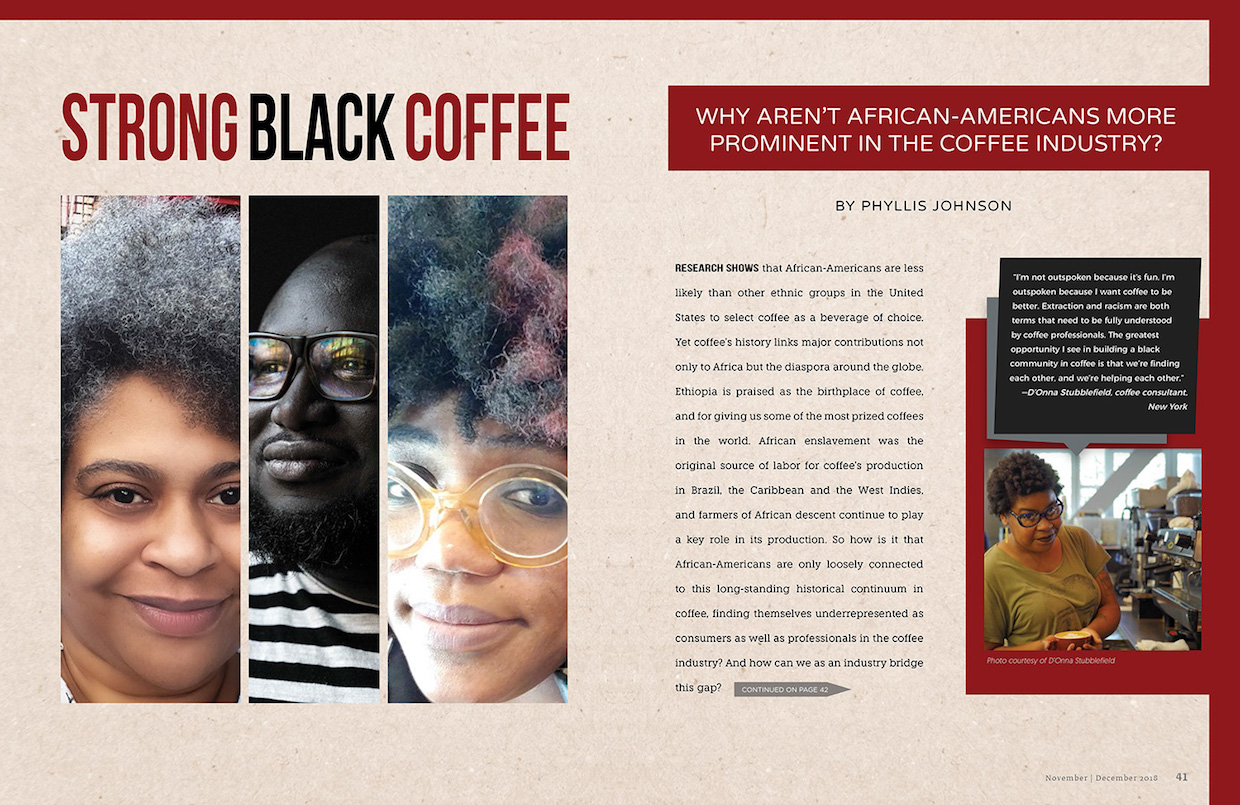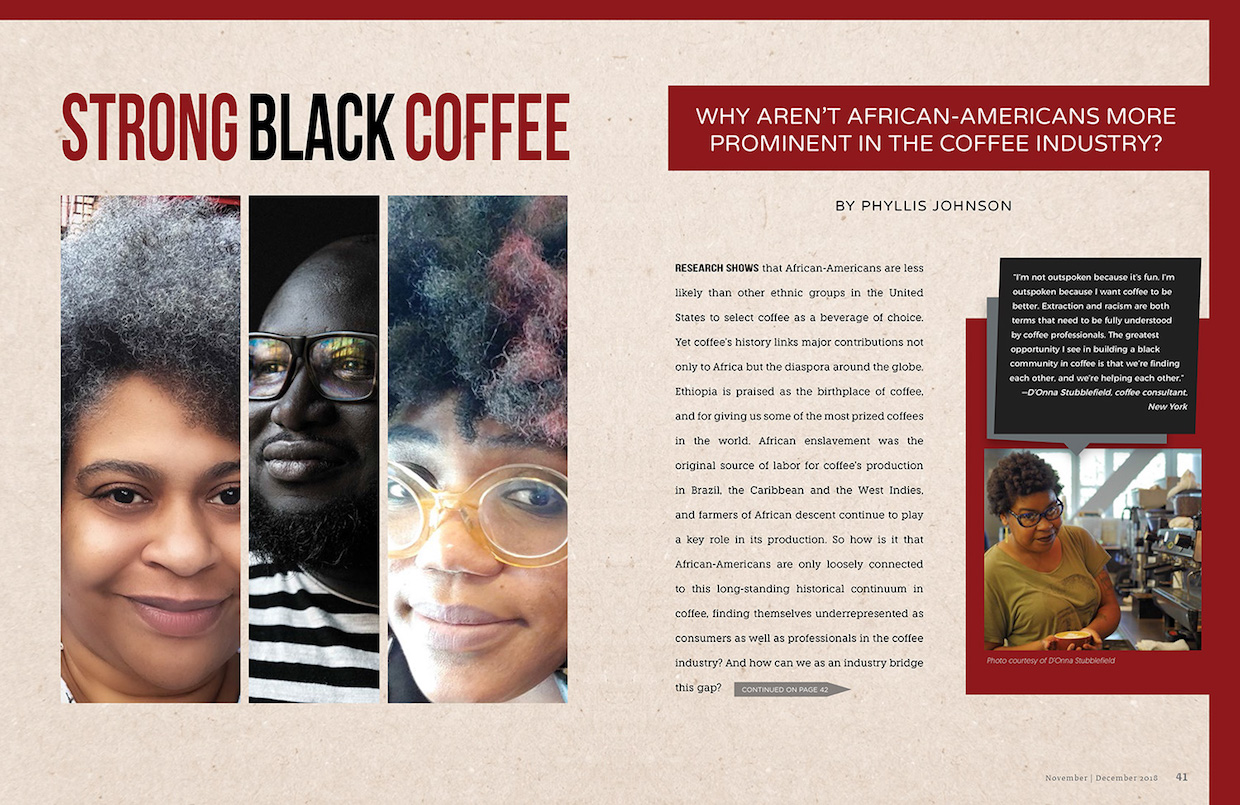 In "Strong Black Coffee," Phyllis Johnson of BD Imports poses the question: How is it that African-Americans are only loosely connected to coffee's long-standing historical continuum, finding themselves underrepresented as consumers as well as professionals in the coffee industry? And how can we as an industry bridge this gap?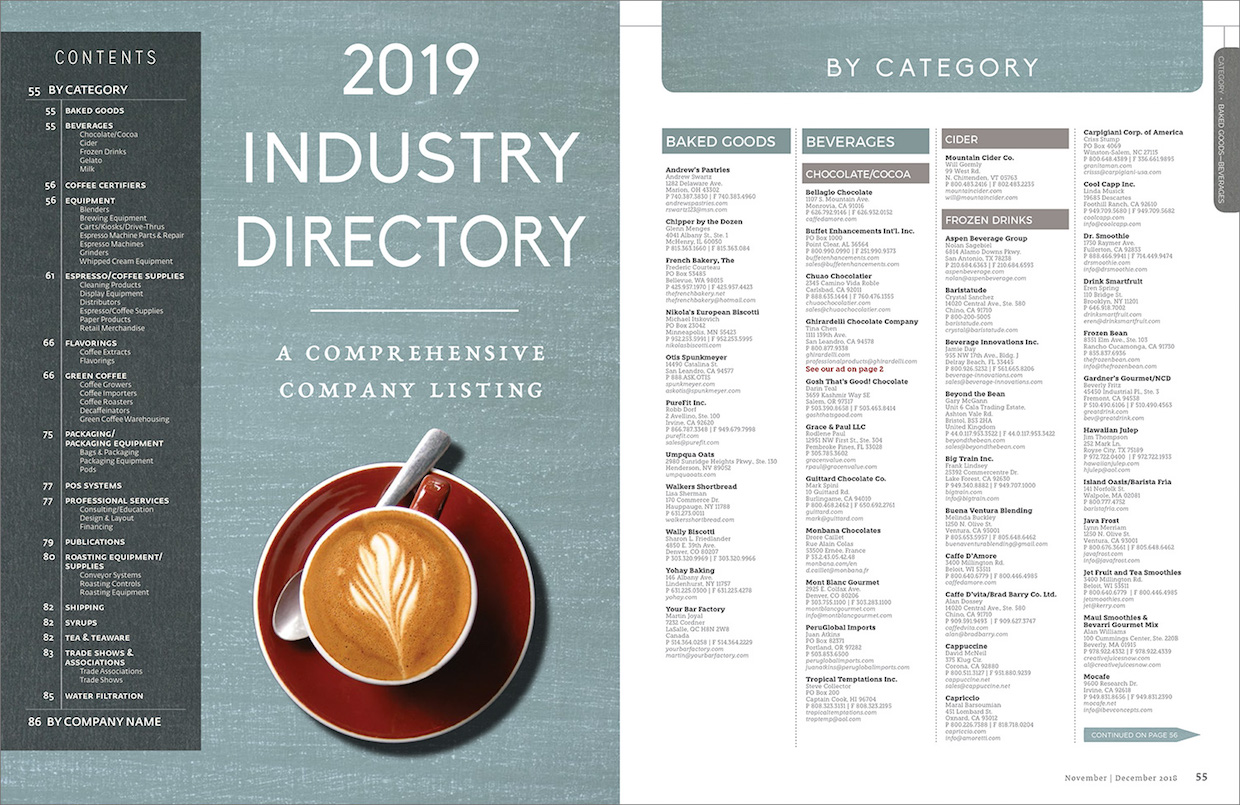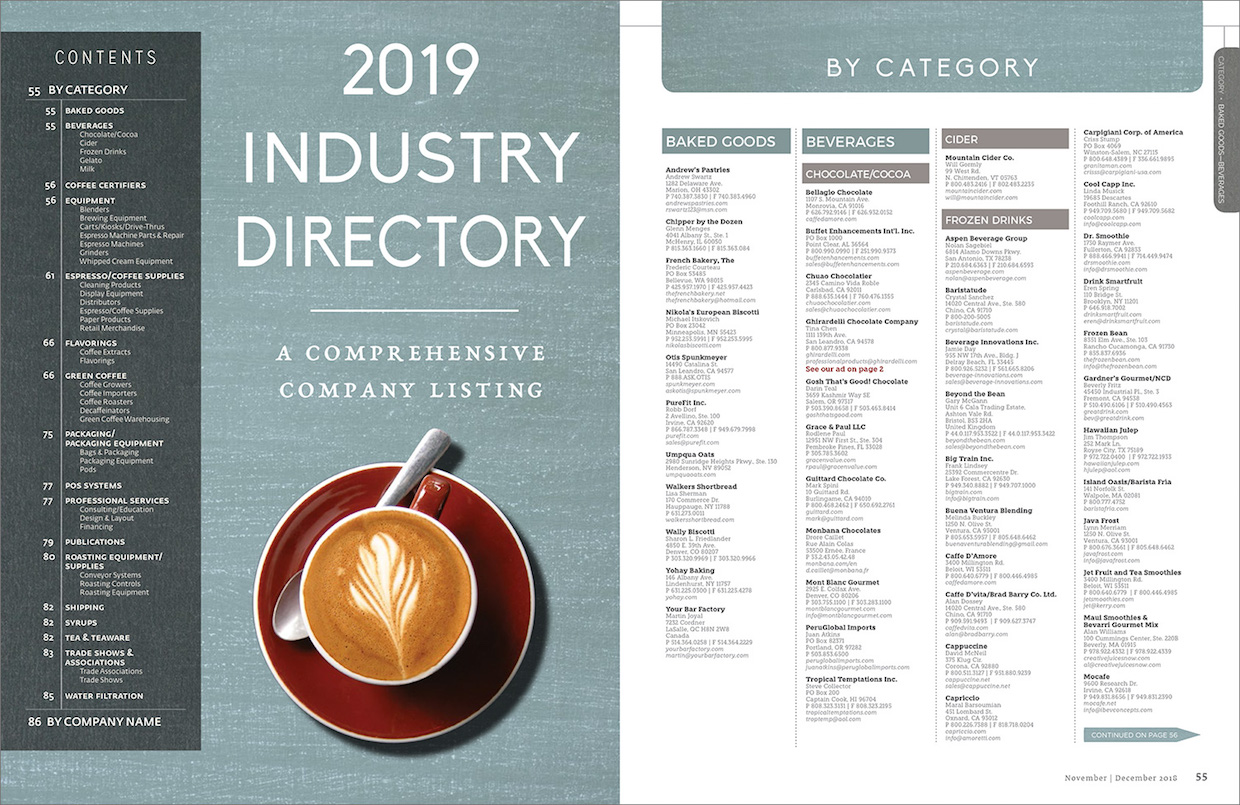 In the 2019 Industry Directory is a comprehensive company listing by category, including baked goods, beverages, coffee certifiers, equipment, espresso/coffee supplies, flavorings, green coffee, packaging/ packaging equipment, pos systems, professional services, publications, roasting equipment/ supplies, shipping, syrups, tea & teaware, trade shows & associations, water filtration.
Features
15th Annual Roaster of the Year Award

Micro Roaster of the Year: Dragonfly Coffee Roasters
Macro Roaster of the Year: Peerless Coffee & Tea

Strong Black Coffee
Why Aren't African-Americans More Prominent in the Coffee Industry?
2019 Industry Directory
By category and by company name
2004–2018 Roast magazine Article Index
By issue and by topic
Columns