Michigan-based Creation Coffee has expanded from roasting coffee for the wholesale market into full-spectrum commercial cafe equipment sales. The new wing of the business, called Creation Commercial, launched its website on New Years Day, widening the company's existing equipment program to the general professional public, not just its own wholesale coffee clientele.
"For us it's about helping people succeed," Creation Co-founder Ben Marsh told Daily Coffee News. "We love being able to help others pursue their dreams and goals, so we want to do that on a larger scale."
The equipment offshoot will strive to maintain a selection representing many of the industry's most dependable and longest-standing brands, as well as some of the newest and most innovative tools and technologies emerging from from startups and boutique manufacturers. This includes products launched via Kickstarter and other early-development avenues that could lead Creation to have some product exclusives, according to Marsh.
"Helping smaller companies make a big splash in the market is an exciting prospect for us," said Marsh. "We will definitely be staying up to date with smaller brands entering the market. As we build our relationships with brands and vendors, we'll be pursuing some exclusive product agreements."
Founded about two-and-a-half years ago in Midland, Michigan, under the name Heirloom Coffee, the growing coffee company rebranded last March mainly due to confusion between it and another U.S. company. As the operation was still relatively small and agile, Marsh said it was actually good timing for a fresh approach.
"We decided to make the change before we got too big," said Marsh. "We took it as an opportunity to really invest in our packaging and overall brand image. It's been a really positive change for us."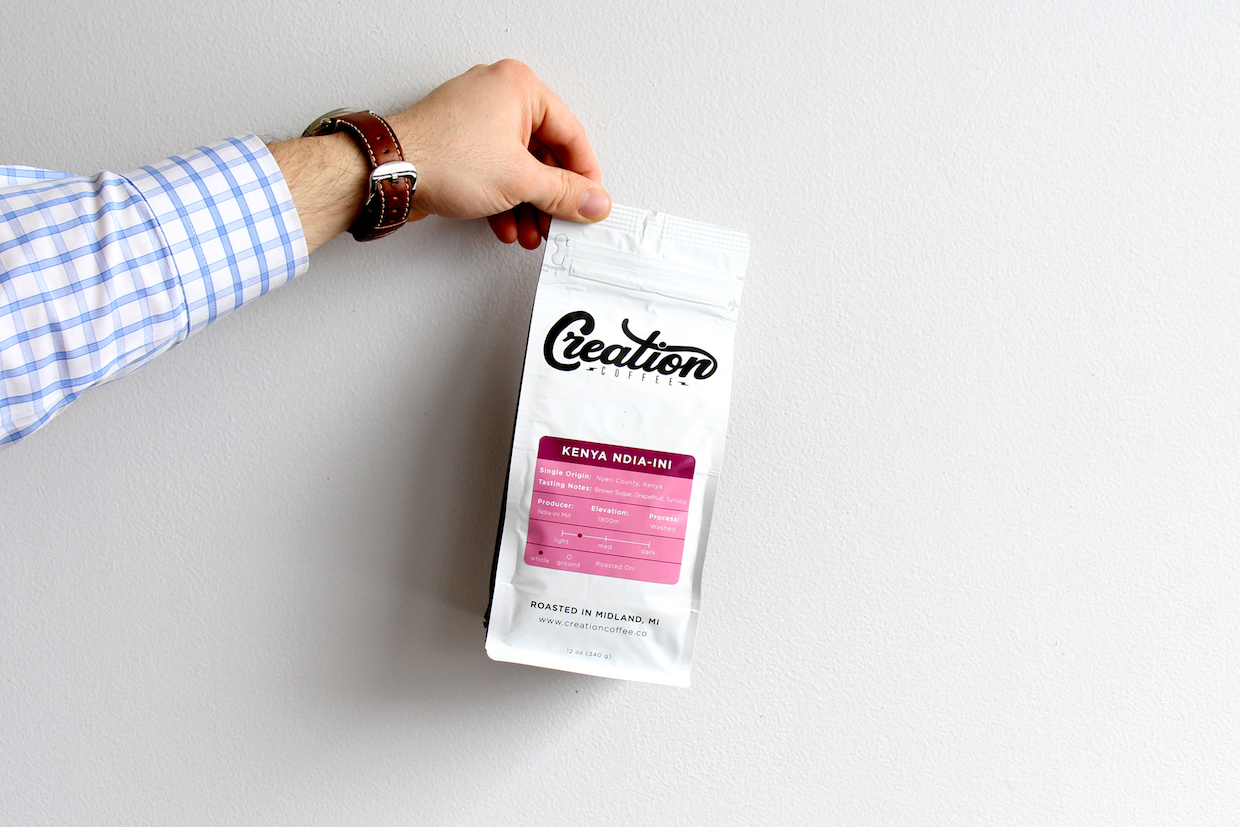 Also in the past year, the company purchased a new roasting production facility and built it out to include a QC lab equipped a La Marzocco Strada AV espresso machine and Mahlkonig Peak and EK43 grinders for tastings, training and events. Currently Creation remains strictly a wholesale coffee roaster, with no public retail cafe.
Marsh said that as the equipment concern grows, a Creation Commercial showroom is under consideration for the future, while the coffee roasting side of the business also continues to grow.
"Prior to launching Creation Commercial, our wholesale roasting partnerships had funneled into equipment sales," said Marsh. "One of our goals with Creation Commercial is to create a channel to reverse that funnel: Connecting with people shopping for equipment online and forming wholesale roasting relationships for their cafe endeavors."
Howard Bryman
Howard Bryman is the associate editor of Daily Coffee News by Roast Magazine. He is based in Portland, Oregon.