During rush times at high-volume bars, two- and three-group espresso machines can easily max out on drink production speed. At the same time, cafes with U-shaped bars or island bars with espresso machines on their own workstations inevitably must decide which customers get a view of the action and which are blocked by what's often a plain wall-like case.
Italian espresso machine manufacturer La San Marco has launched a beast of a machine addressing both of these concerns: The LSM V6.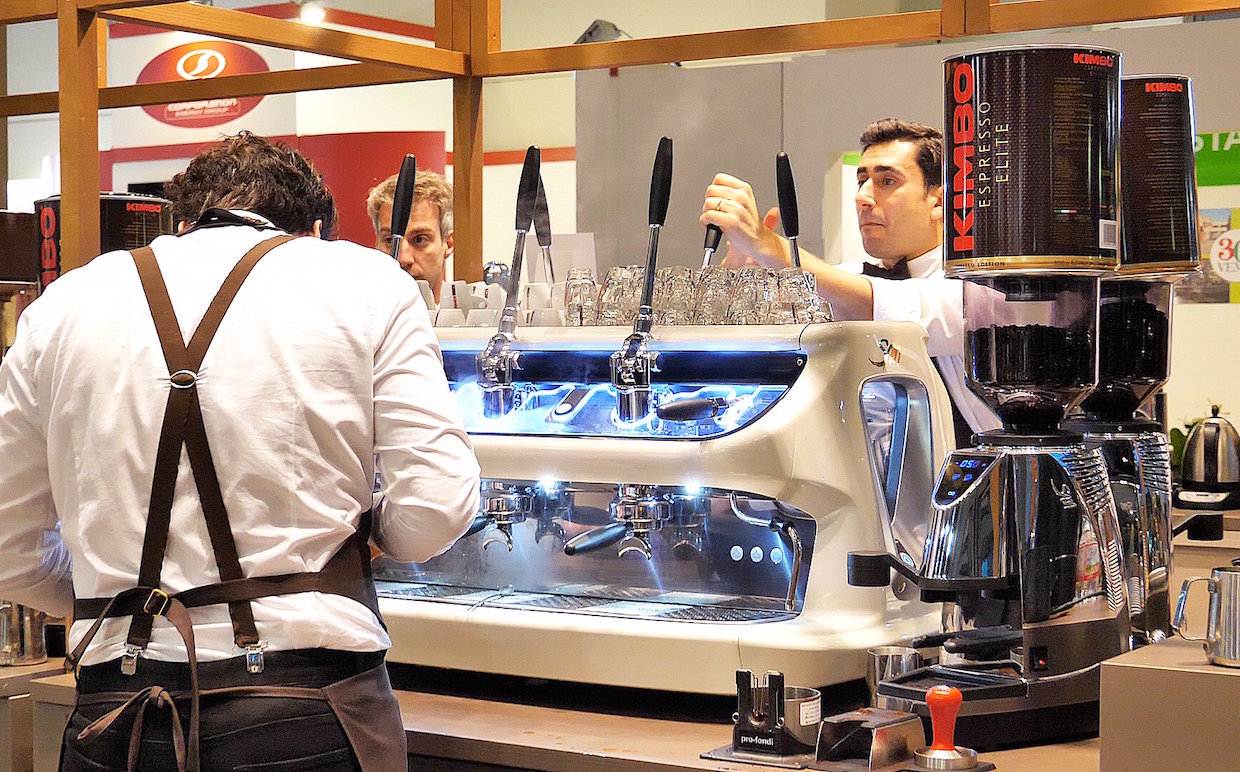 The six-group manual lever machine sports three manual lever groups on each side, plus window panels offering a side view of the V6's inner workings. Each group is outfitted with LSM's Controlled Lever Anti-Shock System (CLASS), a patented servo braking device that slows the lever's motion upwards on the return stroke even without a loaded portafilter in place, for safety and for more convenient hot water cleaning purges.
A PID-controlled, 9-kilowatt boiler keeps temperatures stable even while steaming milk and pulling six simultaneous shots, according to the company.
"We were the first manufacturer in the world market to have included the PID control on an espresso machine operating with a lever," La San Marco Sales and Marketing Director David Pasolli told Daily Coffee News. "The PID control was introduced for the first time one year ago on our Leva Luxury line. Then the PID control was included also on the V6 machine as a standard feature."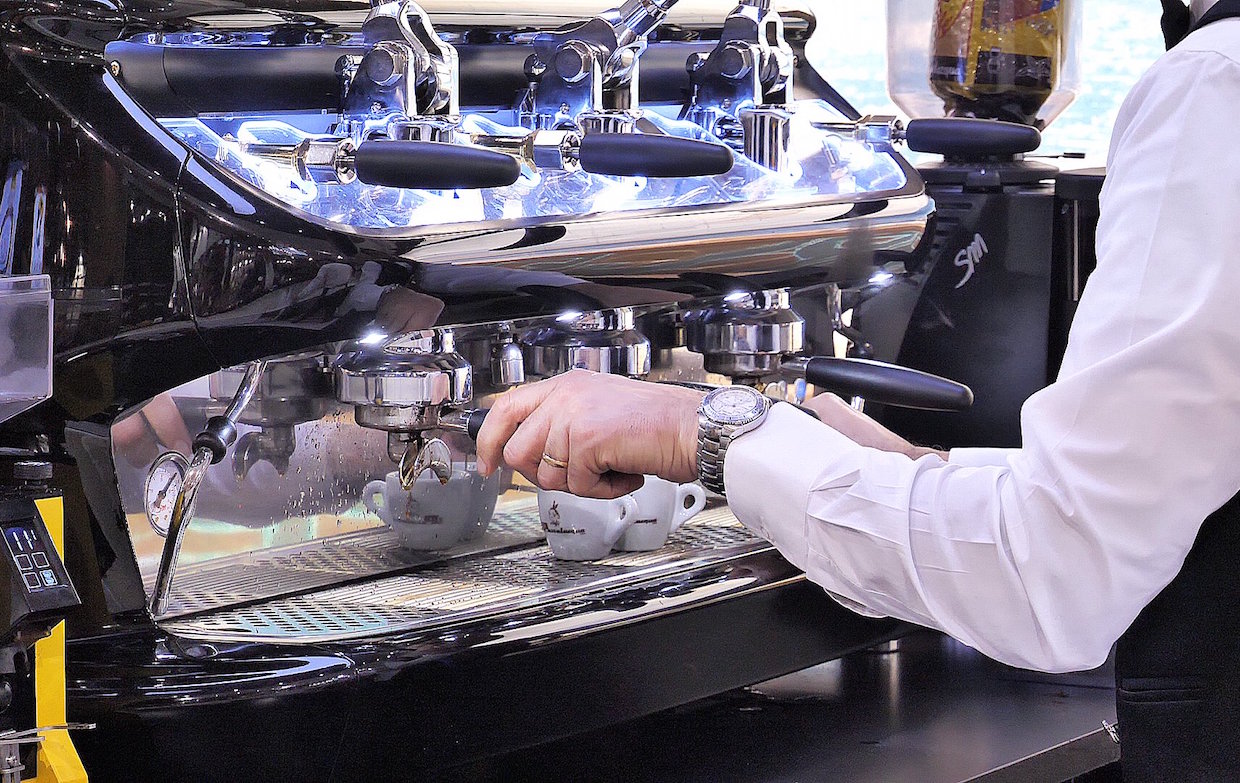 The V6 joins another relatively recent and unusual machine in the LSM catalog, called the Duale Class. The Duale comes equipped with one manual CLASS lever group and either one or two semi-automatic, pump-driven groups, for those discerning cafes that appreciate both species of espresso and baristas that thrive on both workflows.
While not PID-controlled, the electronic groups on a Duale machine offer individuated water temperatures via LSM's Dual Temperature Control (DTC) technology. The company's "thermosiphonic circulation system" combines heat exchange with line infusions, allowing for temperature adjustments to be made by adjusting an infusion flow variator located on top of each group, beneath the cup tray.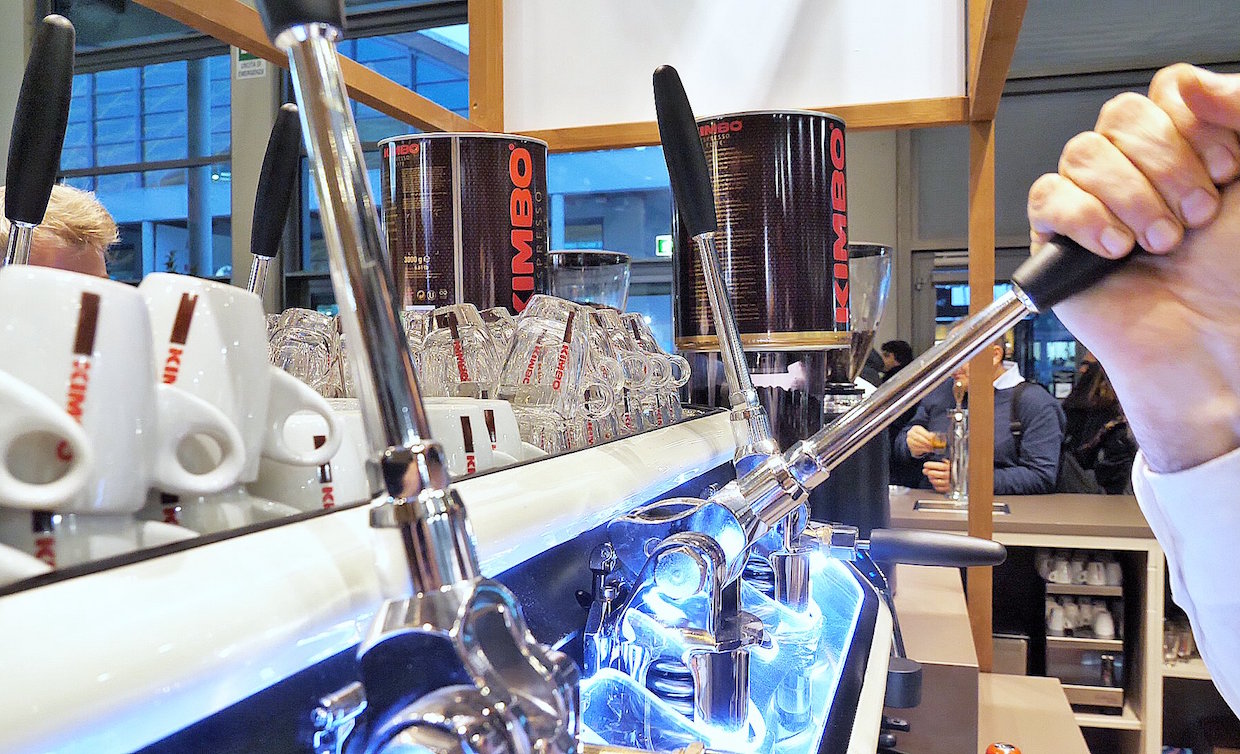 "For the electric pump-driven group it is possible to set a different temperature with a flow variator with four positions, corresponding to two, three, four and five millimeters of flow diameter," said Pasolli. "Each step of setting increases the temperature by 2° Celsius."
Pasolli said the Duale Class is priced at roughly $8,900 for the 2-group model and $9,900 USD for 3 groups. The V6, which was first revealed in Italy late last year and is not yet available in the United States, will be listed for roughly $35,000 USD. The company expects its safety certifications to be ironed out in time for U.S. sales to begin by the end of this year.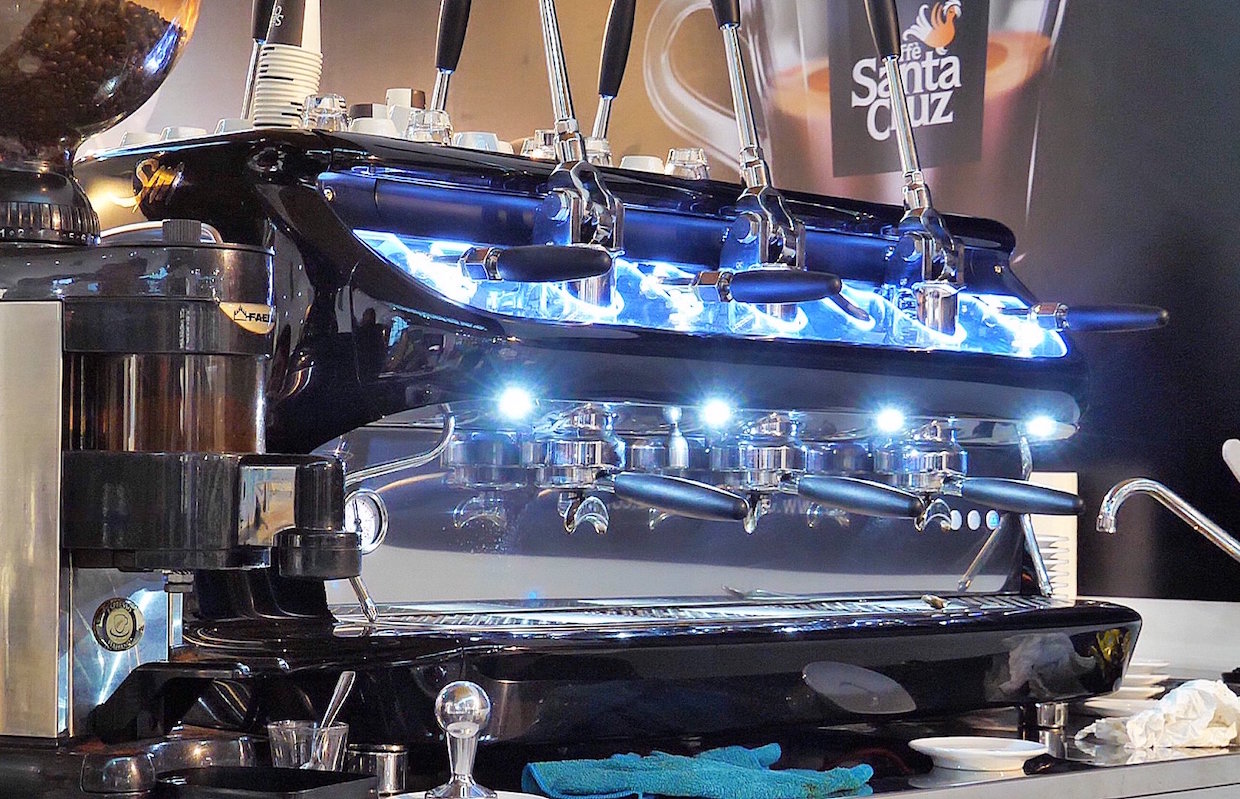 Howard Bryman
Howard Bryman is the associate editor of Daily Coffee News by Roast Magazine. He is based in Portland, Oregon.