While there's usually no shortage of tattoos behind the counter of a specialty coffee cafe, baristas are not often able to work a shift on bar and get some work done in the same establishment. Enter South Florida tattoo studio chain Empire Ink's latest location, Empire Inkafé, which is one half tattoo parlor and one half coffee bar in Wynwood.
On one side of a clear glass wall, four tattoo stations in a traditional Empire Ink parlor provide their indelible artistic services, with one station also offering piercings. On the other side of the glass, manual pourovers and espresso drinks are carefully crafted for patrons with or without ink. Empire Ink owner Steve Santacruz told Daily Coffee News that he hopes each side of the shop will shed light upon the other.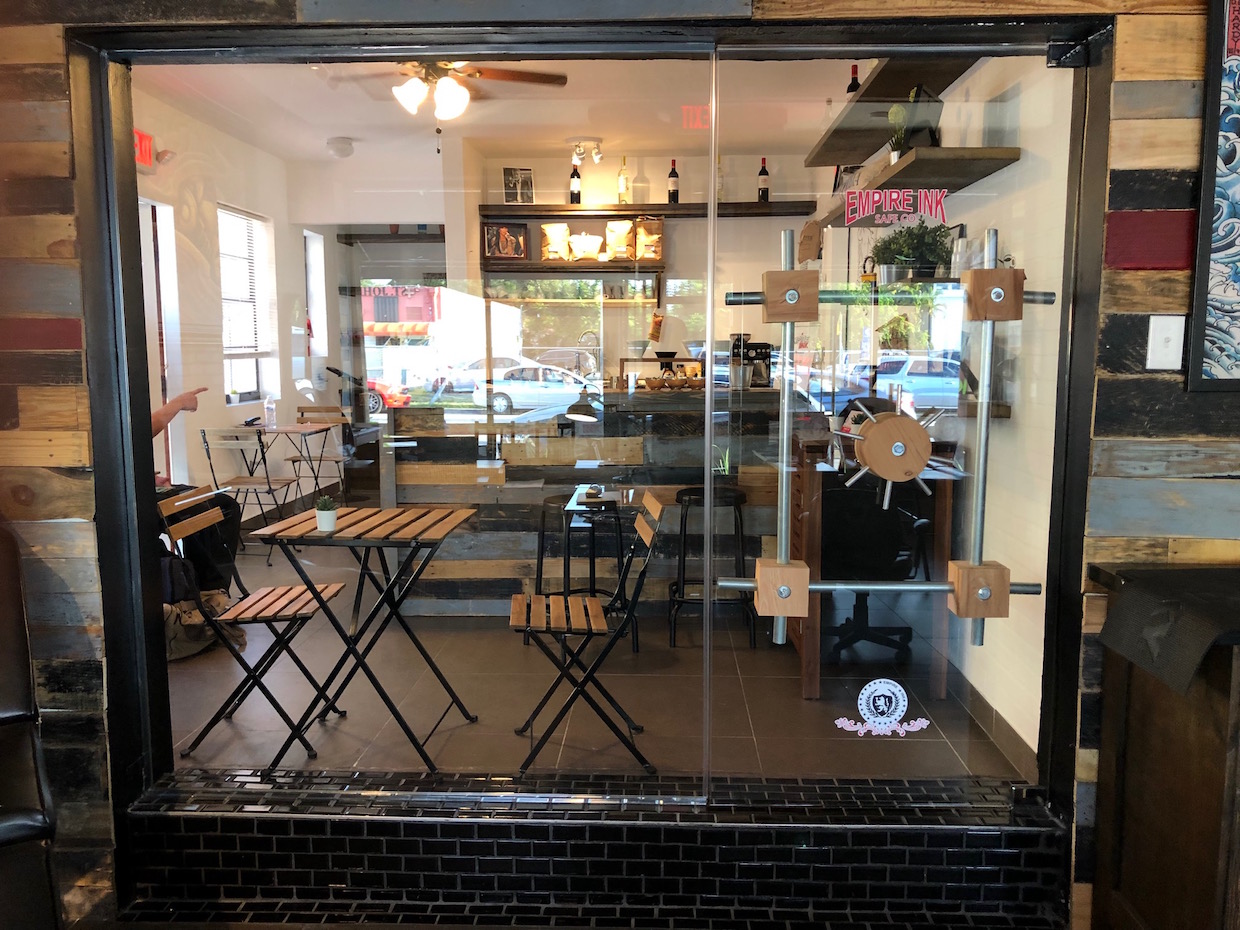 Santacruz grew up in Pereira, Colombia, an area known for its long tradition in the work and culture of coffee production. For Empire Ink's fifth location, opening in the company's 10th anniversary year, Santacruz wanted to honor and share this heritage with South Florida.
"The 'Coffee Arm of Colombia,' that's what it's known for," Santacruz said of the Pereira region, from which come the beans for Empire Inkafé's single origin pourover offerings. The company has also developed blends and serves espresso drinks, plus an inevitably higher-quality version of the local Colombian brew they call tinto.
"If you drink a tinto, you will not get the same hit as an espresso, so you can drink more than one in a sitting, enjoying with food or hors d'oeuvres or bakery items," Santacruz said of the drink that, in Colombia, has traditionally been made out of beans considered not suitable for export. Today, domestic consumption in Colombia includes chains and local roasters serving higher quality coffee, though the social tradition of watery yet full-bodied, heavily sweetened tinto lives on, including in Santcruz's family memories.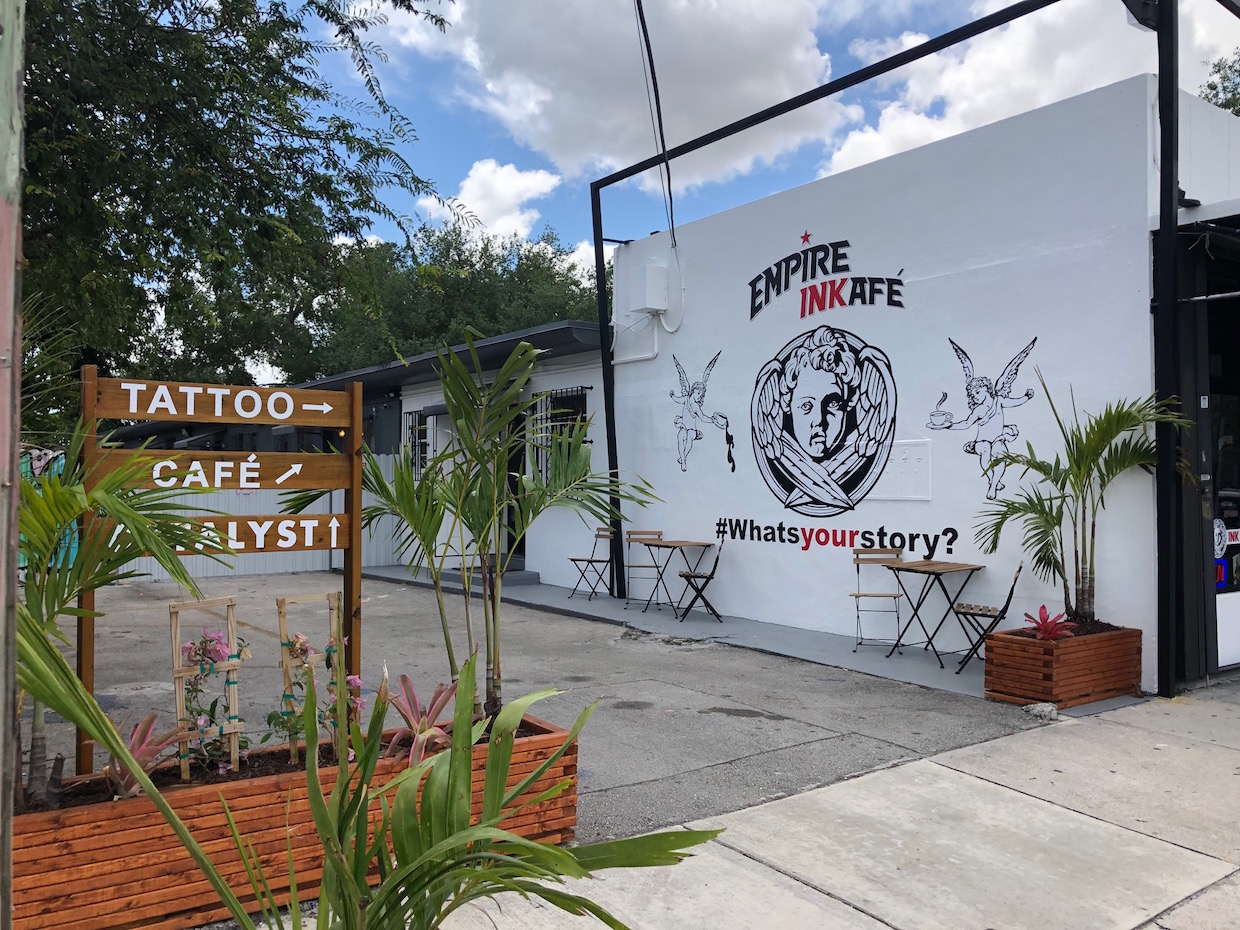 "My love of coffee came from that side of the family," said Santacruz. "I remember my uncles would always get together and play poker and drink coffee. It was something that they all drank with the family together that was not liquor. That's really big in Latin households, especially in Colombian households where we take pride in Colombian coffee. That's always been in the culture."
Head Barista Matthew Attalla is at the helm of the coffee program, which is currently centered around a Hario V60 pourover station and a consumer-class espresso set-up until permits for the installation of a proper La Marzocco Strada machine are granted.
Beans are roasted on a Jabez Burns R6 machined owned and operated by a local Florida-based Colombian-American "mom and pop" wholesale roasting company that Santacruz said he started working with in advance of opening the shop.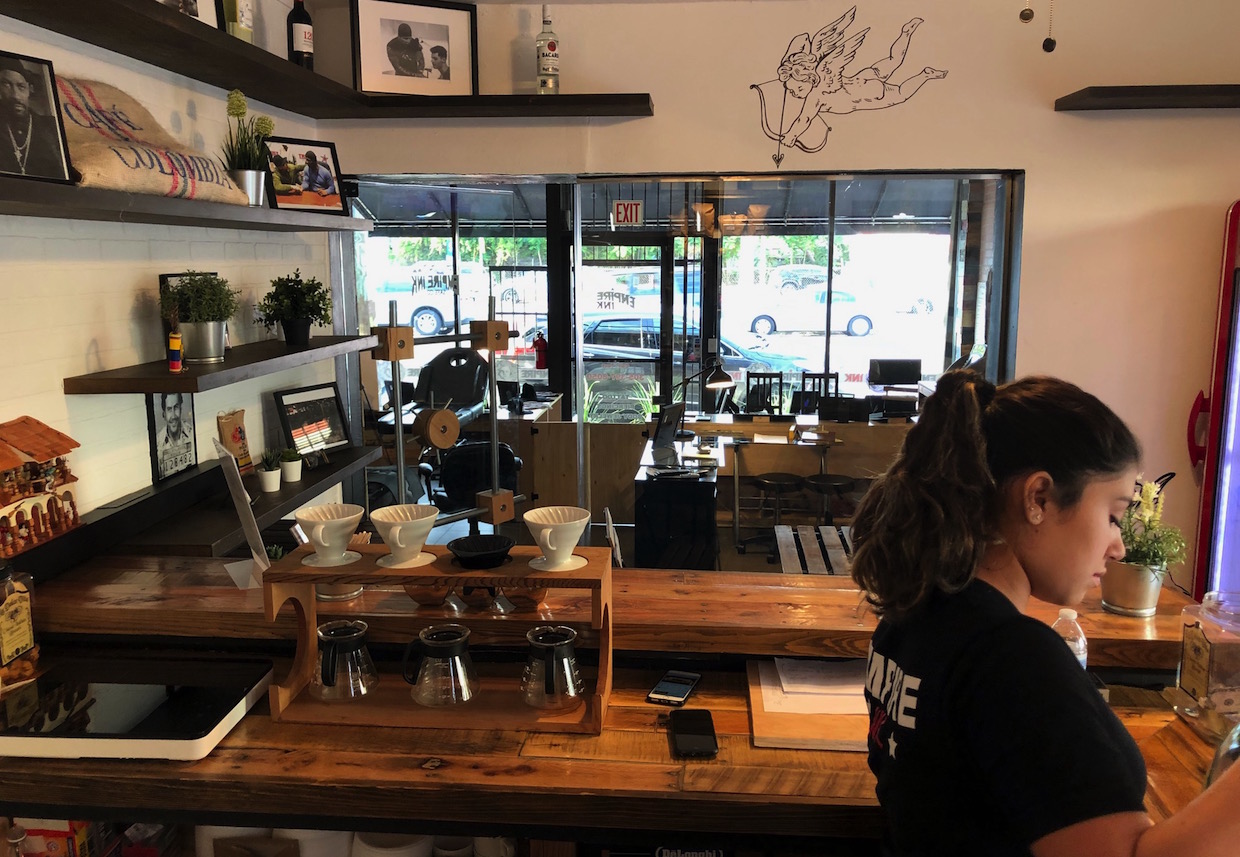 "They're getting the coffee from where my family's from, so we chose to use that," said Santacruz. "They have so many different types of beans from all over the world, but they happen to also be Colombian. They understand the culture, so we had a good connection there."
In the future, Empire Inkafé may begin importing its own coffee directly from Colombia for the local roaster to roast on its behalf. Santacruz said there are also plans to spread the Inkafé coffee concept back to other existing Empire Ink locations. The South Beach location is next.
"We decided to do it here first, feel it out, see what the vibe is," Santacruz said. "I think the vibe is great. I think the mix is perfect. It allows for something almost like a brand new venue to grow. It's a coffee place for people with ink. It's really cool."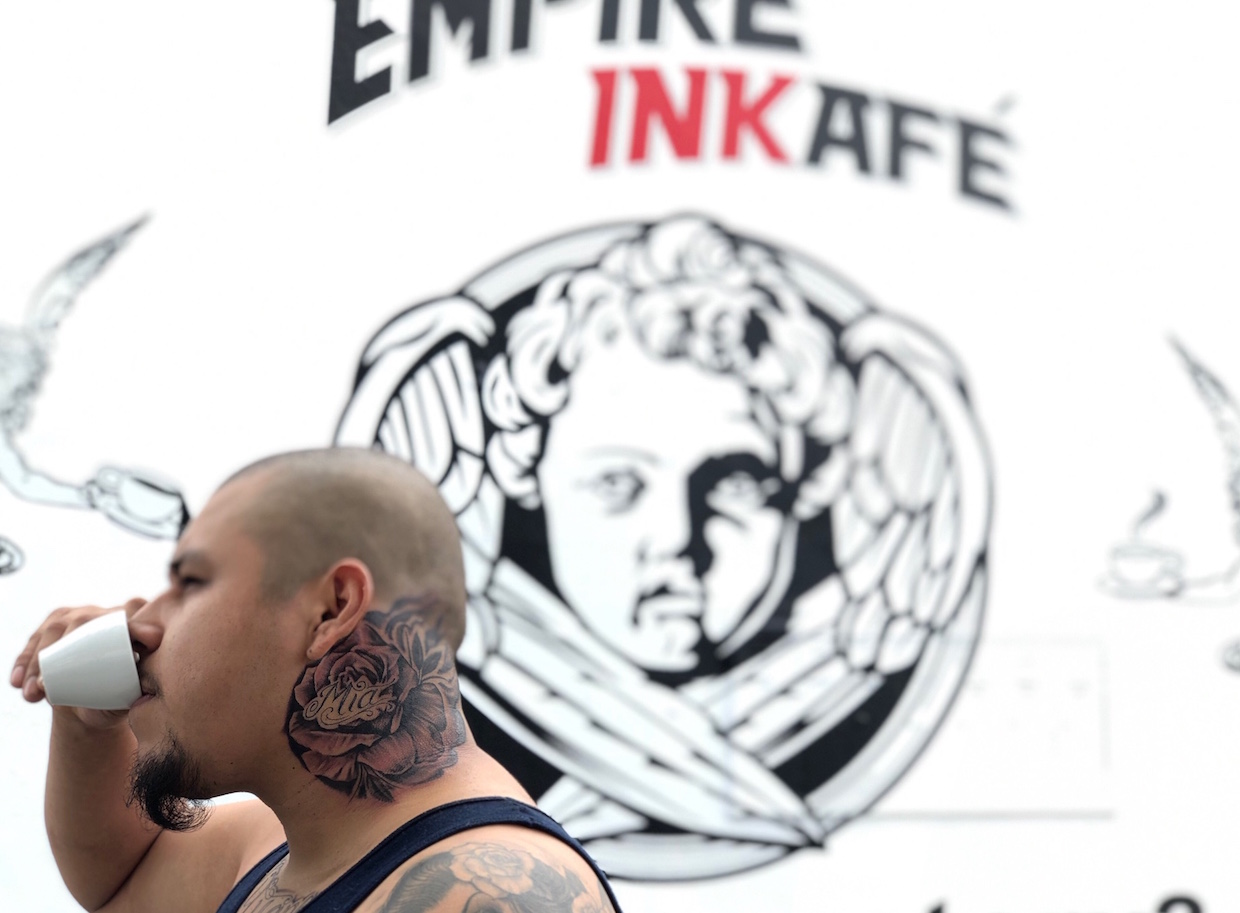 Empire Inkafé is now open at 166 NW 29th St in Miami's Wynwood neighborhood.
Howard Bryman
Howard Bryman is the associate editor of Daily Coffee News by Roast Magazine. He is based in Portland, Oregon.