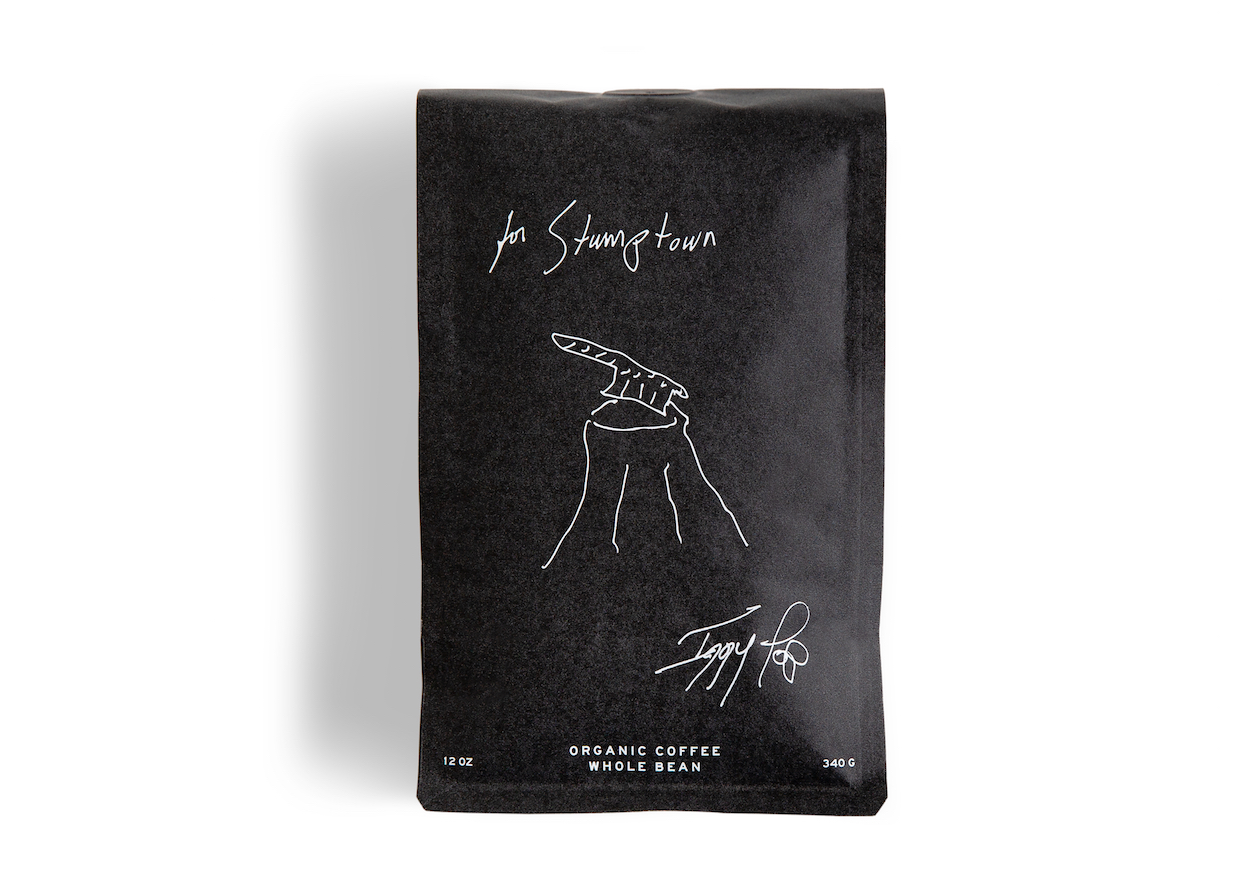 Portland, Oregon's Stumptown Coffee Roasters has partnered with the lifelong raconteur, "Lust for Life" singer, rock fashion icon and fellow high school alumnus of your author Iggy Pop for a limited-edition coffee.
Pop designed the 12-ounce bag himself, according to Stumptown. The matte charcoal-colored bag features the handwritten words "for Stumptown" as well as Pop's signature, plus a hand drawing that appears totally up for interpretation.
Is it an axe digging into a stump? A volcanic eruption? Or just some sort of wry phallic symbolism? Perhaps its magic lies in its very abstraction. We may never know.
Much more is known about what's inside the bag. Stumptown sourced the single-origin offering from the women-led Ketiara Cooperative in the Bies Penantan community in the Aceh province of Sumatra. The coffee roaster said it has been buying from Ketiara for approximately six years, sourcing organic coffees. The company describes this particular coffee as having notes of dates, nutmeg and a "long, chocolatey finish."
Better yet, proceeds from the bag will go towards the Girls Rock Camp Alliance, a network that helps empower young girls through songwriting and music performance. Coincidentally, in yet another connection between the Pop coffee and myself, a group of budding rockers from my local chapter of the Girls Rock Camp came up with one of my all-time favorite lyrics, a line that sounds as if it could have come straight from the "godfather of punk" himself: "We are winners / We eat glitter for dinner."
Whole-bean bags of the Stumptown/Iggy Pop/Ketiara collaboration coffee are selling for $19 from the Stumptown website.
Nick Brown
Nick Brown is the editor of Daily Coffee News by Roast Magazine.