Late last month, the partnership team behind Austin coffee shop Patika opened a second location called Patika Luncheonette, a casual eatery in the lobby of a downtown Congress Ave. office building that seats 16 while offering catering and group orders.
Though high-quality coffee has always been an emphasis at Patika, the company is now offering its own brand of coffee that's anything but workaday: the zany house brand Superthing.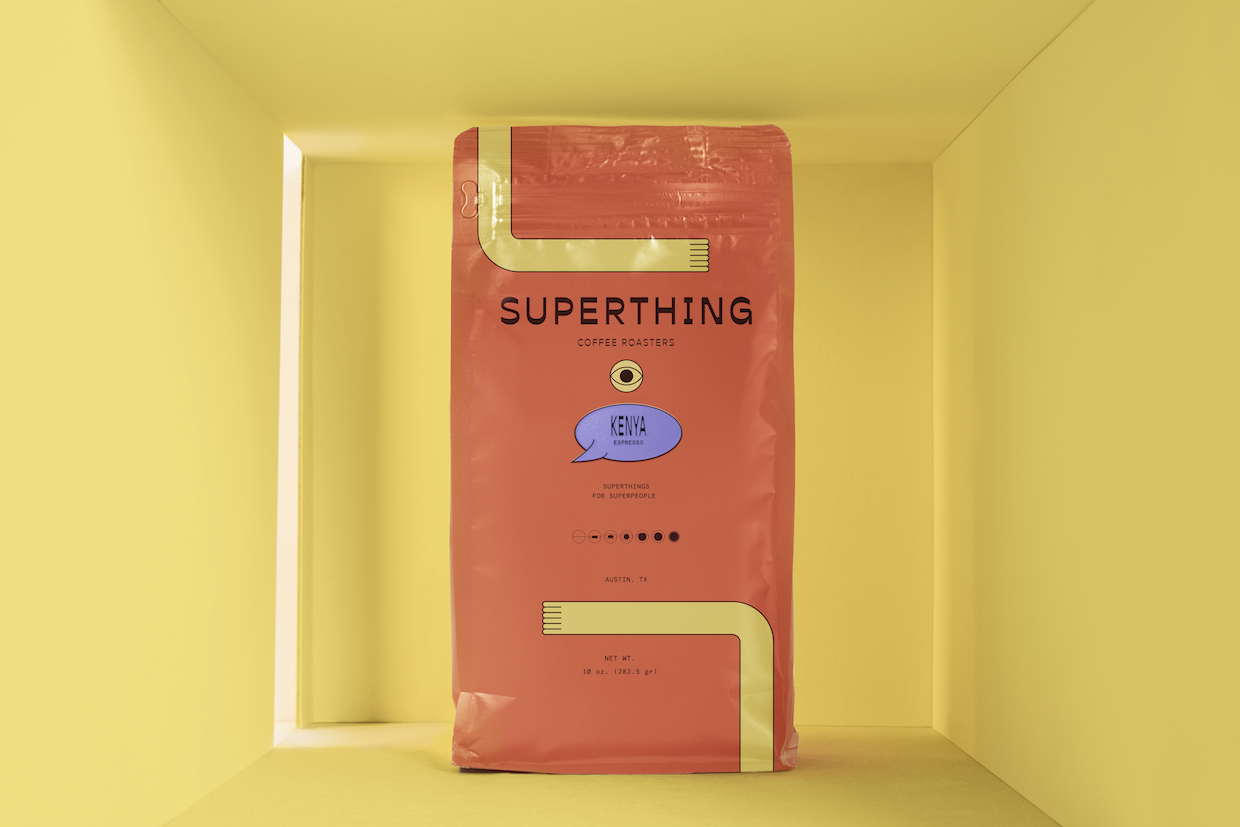 Superthing and Patika partner Nick Krupa told Daily Coffee News the new roasting operation soft-launched in March of this year by integrating a few introductory single-origin coffees into the original Patika's coffee program. The full line of Superthing rolled out in June as the Luncheonette lit up its Synesso Cyncra espresso machine coupled with a Nuova Simonelli Mythos grinder. A Mahlkönig EK43 at the new shop grinds for Fetco and Hario V60 filter brews.
Both locations are now running all-Superthing programs to promote the new roasting brand, although both will soon resume the company's standard practice of rotating guest roasters into the menu, including names such Madcap, Flat Track, Ceremony Coffee and others.
Said Krupa, "We believe in keeping a mix of interesting roasters brought in, so we'll definitely be bringing our guest roasters back soon."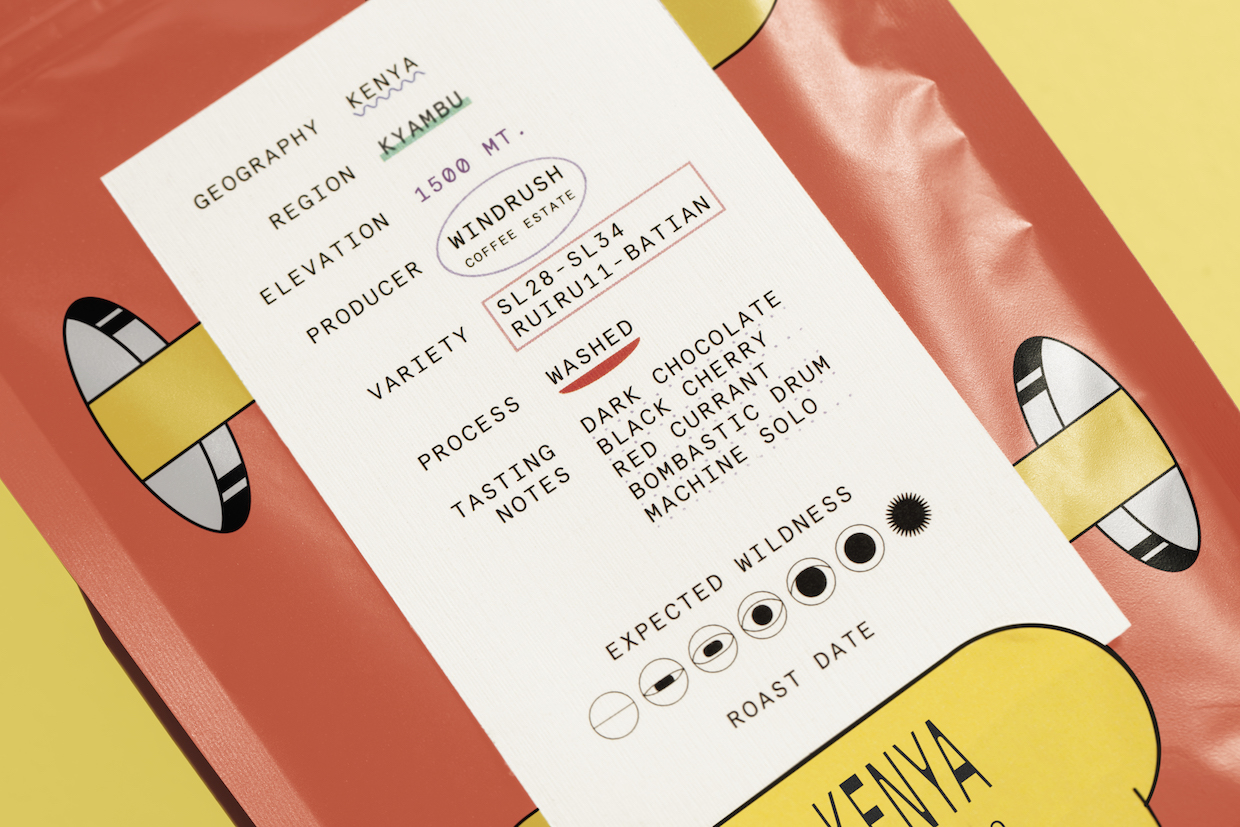 Roasting occurs on a 10-kilo-capacity Proaster machine located in a warehouse just outside of Austin. "Just drive out west until you start seeing horses and then take a left and follow the giant pink eyeball," said Krupa. "We'll be there."
The Superthing aesthetic, bursting with color and with a playfully retro, surrealist vibe, was developed in collaboration with Mexico City-based firm Futura, whose work resonated with the partners when they discovered it amidst their travels. The team was particularly captivated by Futura's work with Mexico City-based coffee company Blend Station.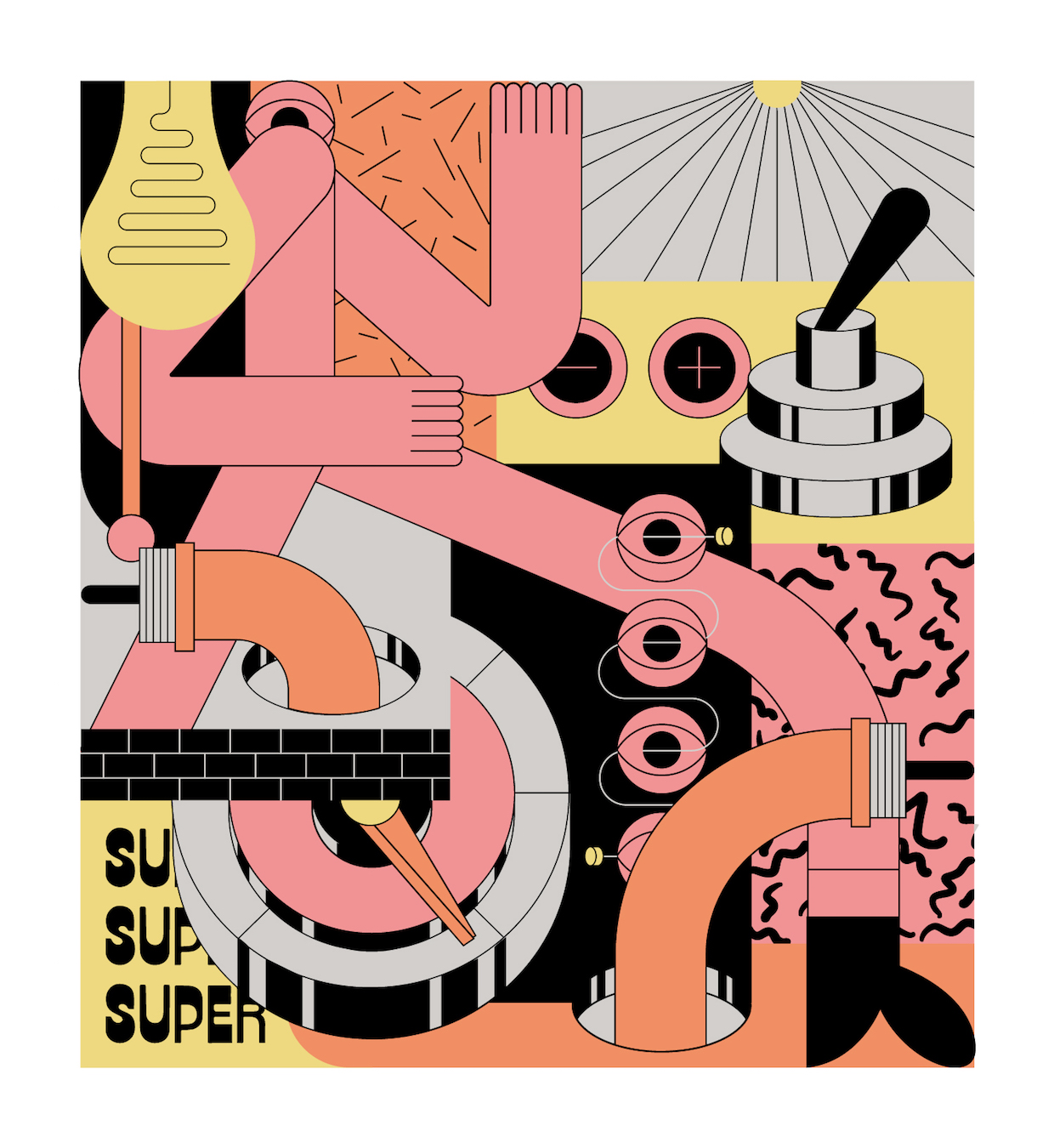 "Our main goal was to do something fun and eye-catching and weird, since we're all weirdos," said Krupa. "We were trying to do something where every aspect of the design and packaging — flavor descriptions, coffee names, all of it — is 'turned up' all the way. We let them guide us through some pretty trippy stuff, and ended up close to what would become the final product on their first go-round. They created a universe of cycloptic creatures and portals that felt like Salvador Dali designing games for the Atari 2600 — so, obviously you couldn't find a faster way to our hearts."
The contents of Superthing's highly imaginative and color-saturated bags are also intended to burst forth with personality in the cup. The business partnership quartet of Krupa, Andy Wigginton, Tony Smith and Kyle Smith — all of whom have worked in coffee for over a decade according to Krupa, and the latter two of whom trained under 2018 US Roaster Champion Ian Picco at the Topeca Coffee training facility — carefully consider what notes relate to varieties/cultivars, terroir and post-harvest processing techniques to find a balance they think best expresses each bean's identity.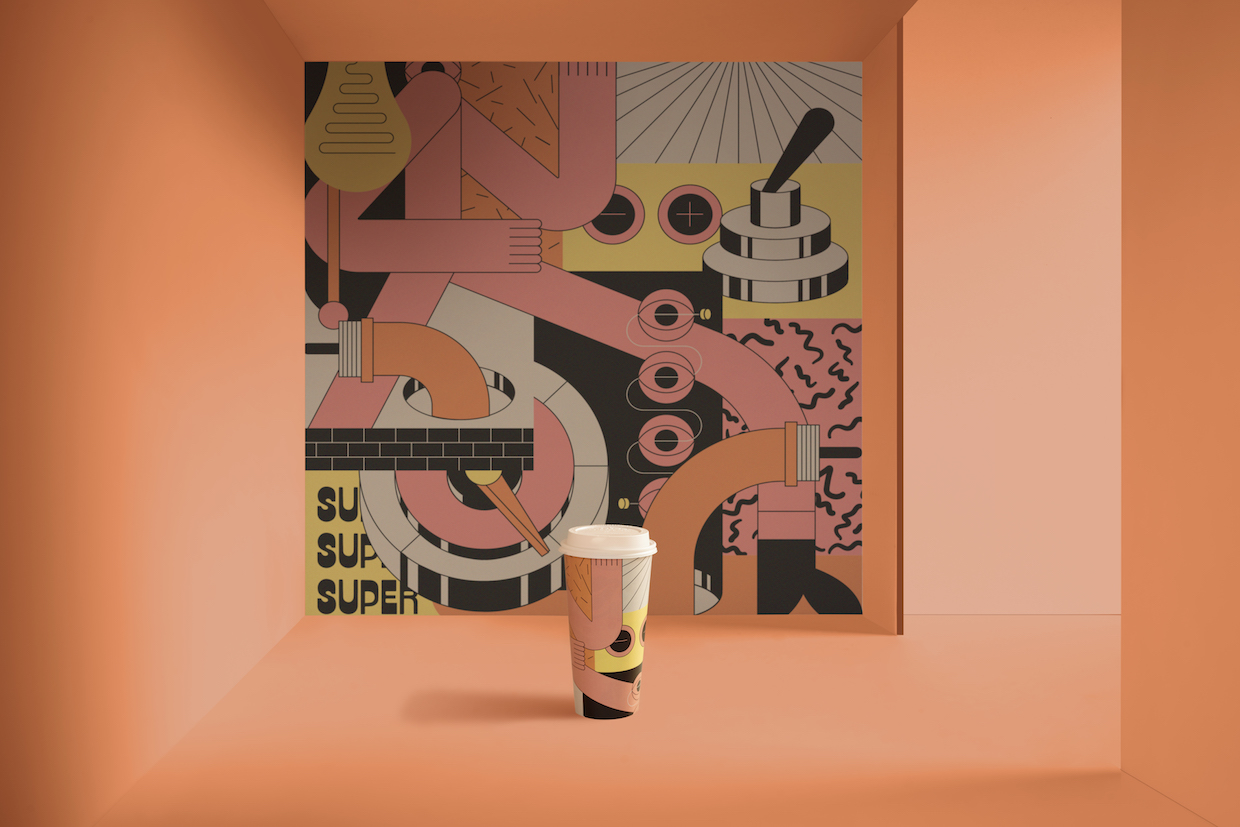 "I think we generally just aim to make a great version of each individual coffee," said Krupa. "A lot of roasters say that's their approach, and that's because it's true. We're all in this because at some point, someone probably handed us an African coffee and it changed what we thought coffee was supposed to be. We know there's a lot of work and care that go into getting that green bean into our hands, and we want to not screw it up."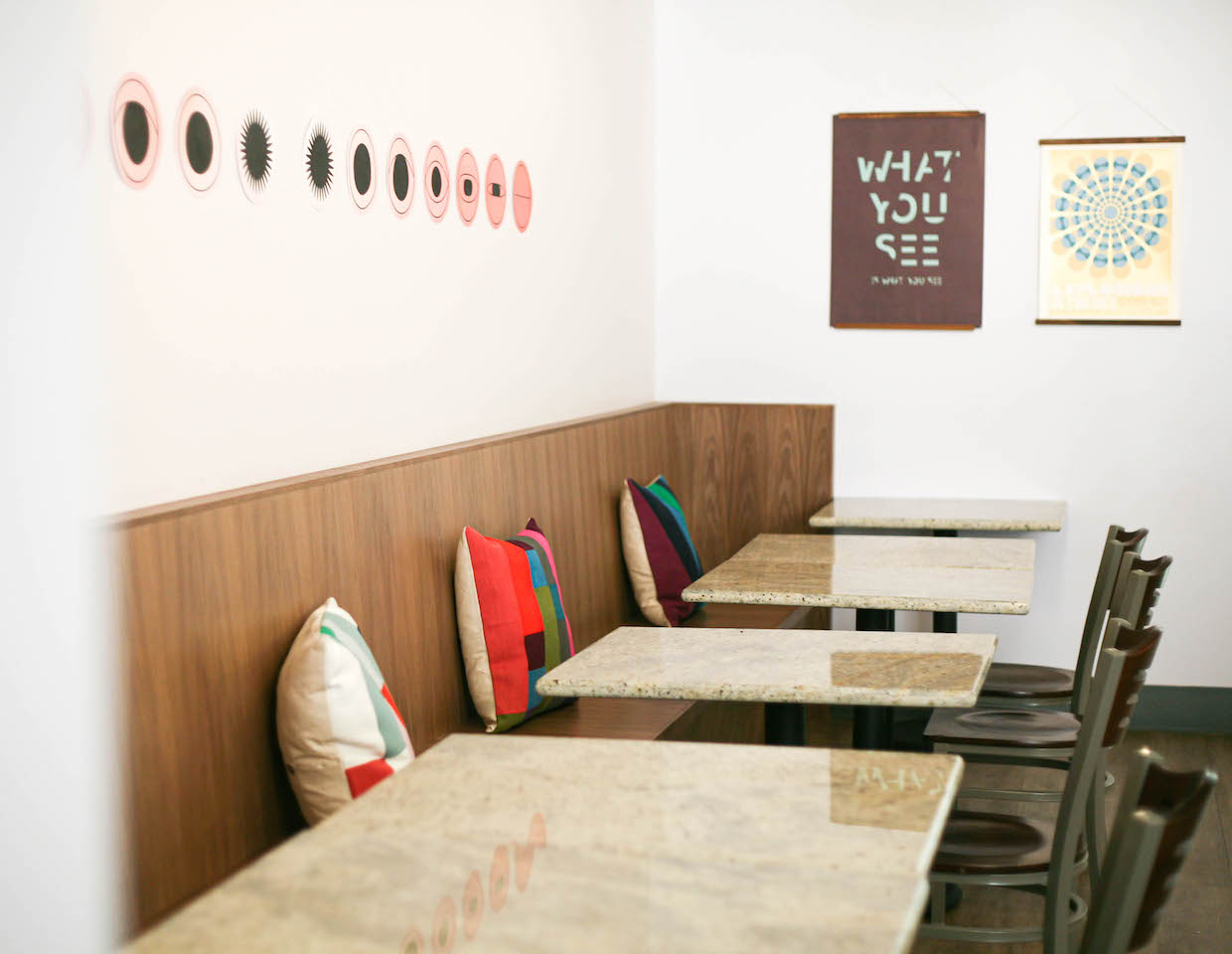 When designing the new Luncheonette space downtown, the team took an opposite tack, creating a space and vibe that ran counter to the sterility of the 80s-era office building that it is. Drywall came down to expose the rough concrete walls of what was once a bank vault, allowing for more natural light and accentuating custom modern furniture and shelving.
Decor also nods to the Superthing brand, which Krupa said was in part for its quirk and charm, but also "because we wanted to have a physical representation of our roasting line, which is central to what we do."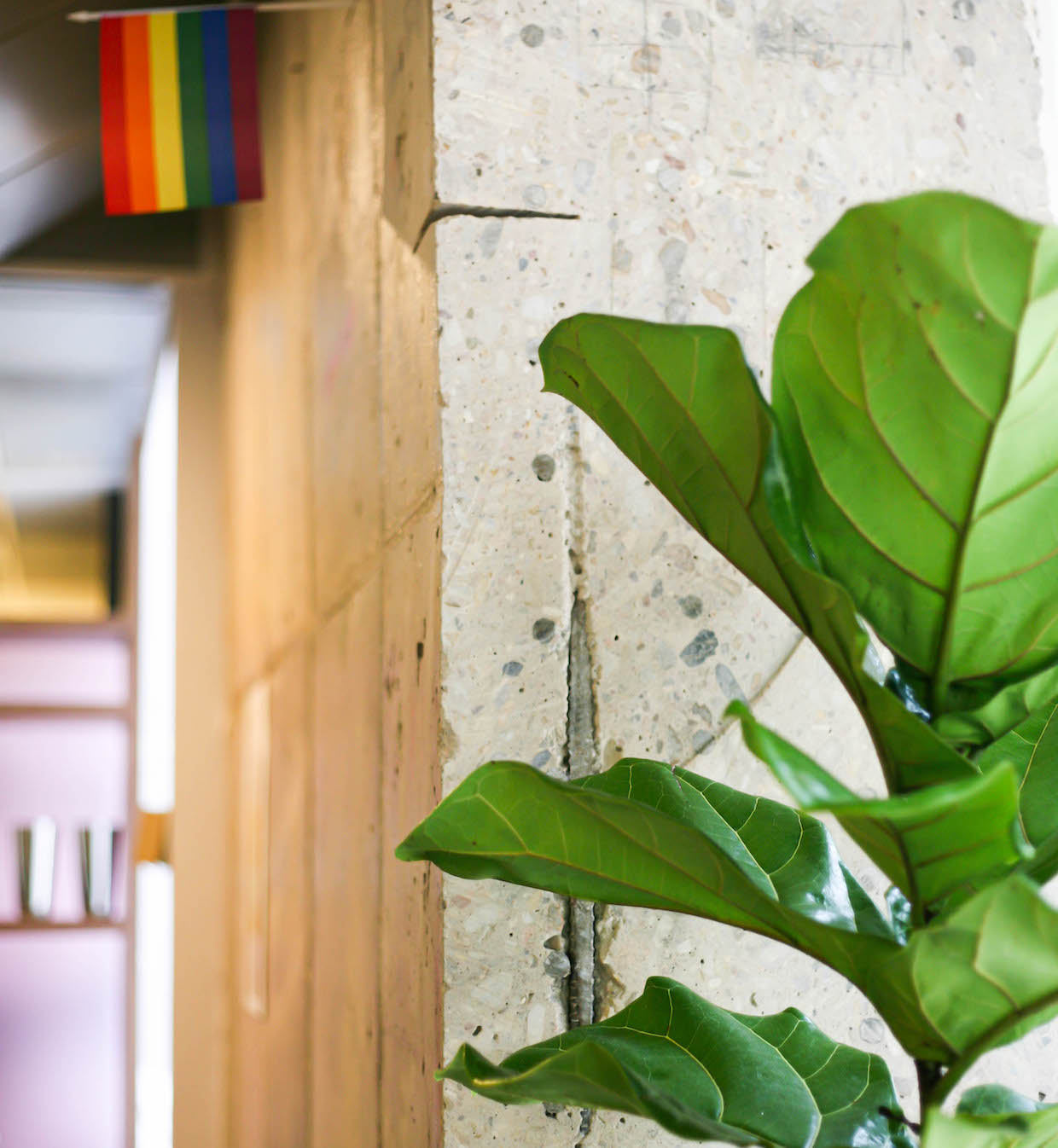 The new Patika Luncheonette is located at 100 Congress Avenue in Austin.
Howard Bryman
Howard Bryman is the associate editor of Daily Coffee News by Roast Magazine. He is based in Portland, Oregon.