Melbourne, Australia-based engineering and design group Option-O has merged with Australian high-end manual grinder manufacturer Helor.
The first new product to spring forth from the combined company, which is operating under the Option-O name, is the Lagom P64, another refined, motorized single-dose grinder for the discerning coffee enthusiast.
Helor and Option-O first collaborated on the Helor Stance Motor, a motorized version of Helor's 83mm flat burr manual grinder, the Stance. Similarly overbuilt but strategically more compact and versatile, the Lagom P64 actually takes more inspiration from the Mahlkönig EK43.
"Having an EK43 at home is often not a realistic option," Option-O Product Development Manager Kyle Yang recently told Daily Coffee News. "There are also some compromises when adapting a large commercial grinder for home use. From that perspective, the Lagom P64 was created to be a pocket rocket grinder that is domestic friendly, but also packs a punch by delivering the desirable flavor profile."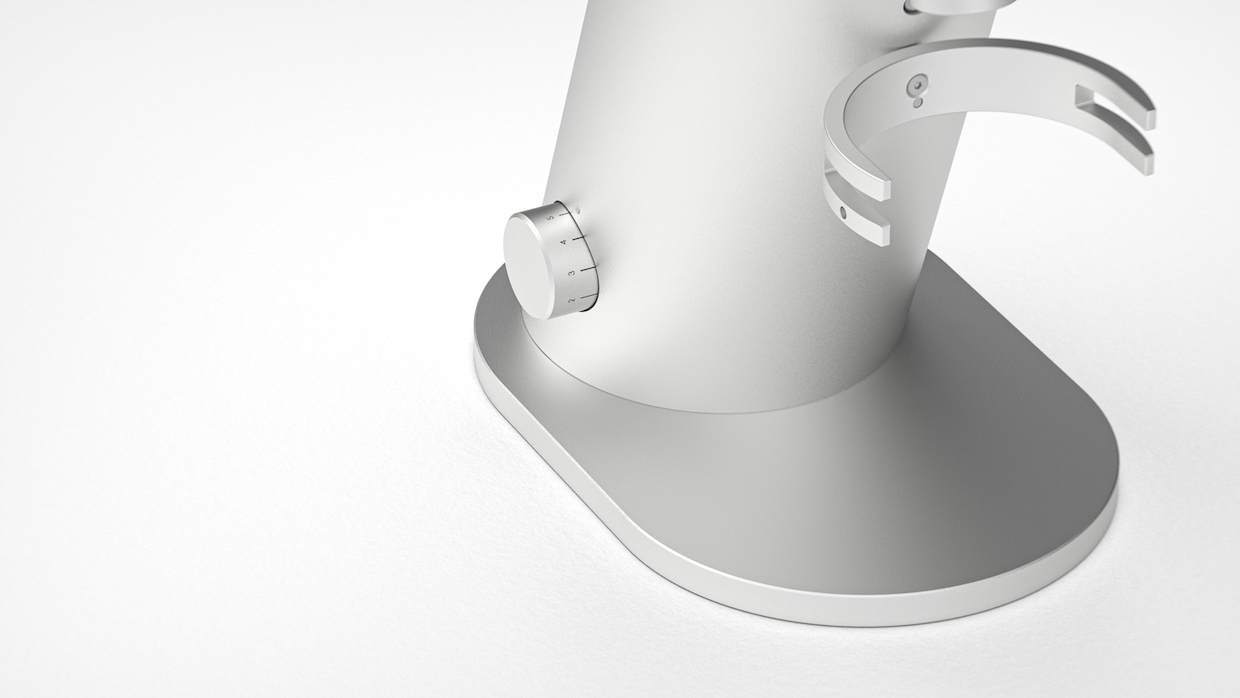 Yang said that Option-O developed a variety of solutions and innovations in order to achieve EK43-caliber grind quality, consistency and longevity within the home-oriented footprint of the Lagom. One important choice was to partner with renowned Korean burr manufacturer SSP for the machine's 64mm flat burrs.
"We were particularly impressed by SSP's burrs quality, and their passion for innovation," said Yang. "Because the 64mm burr size is also used widely in coffee grinders, the users can have the flexibility of fitting and adapting different burrs, which we also plan to offer in the future."
The tilted orientation of the Lagom P64's body and burrs is paired with an innovative bean-feeding mechanism in order to maintain performance as a single-dose grinder that's intended to hold about 30-40 grams of whole beans comfortably. Yang said the machine maintains consistency when fed continuously, should a user want to grind a larger amount uninterrupted.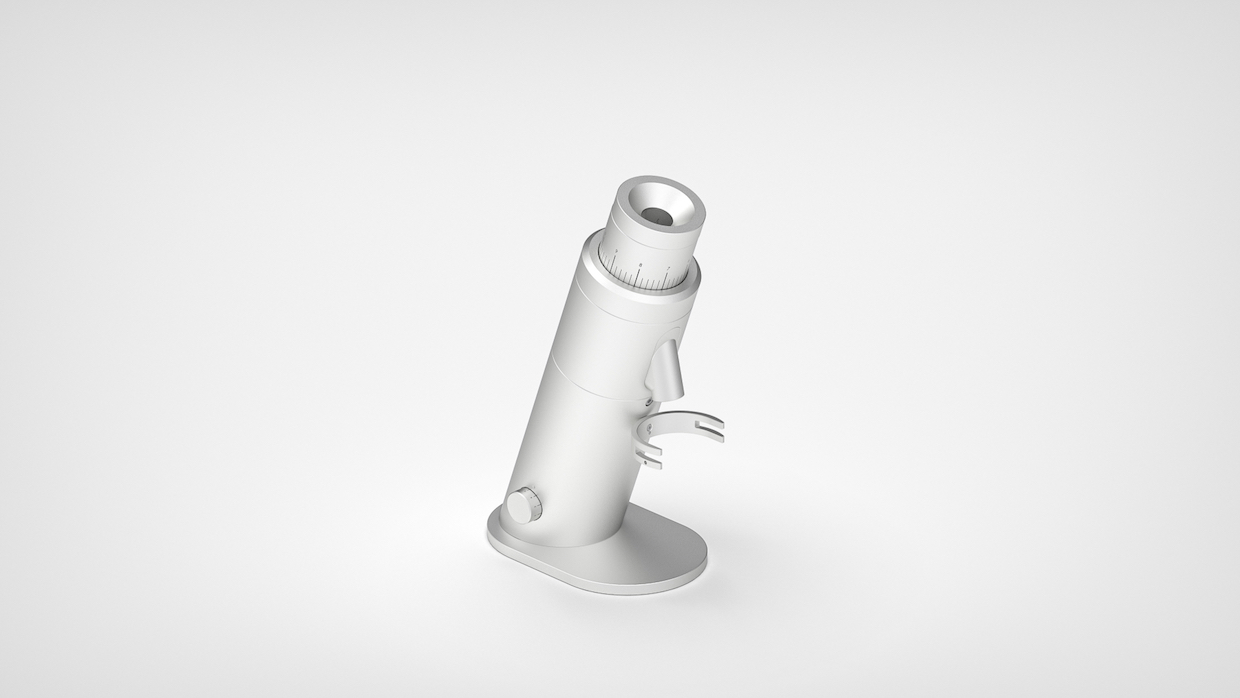 An adjustable, variable-speed motor in the Lagom P64 will have a maximum speed of 1,400 RPM. While output speed depends on which burrs, settings and coffees are used, Yang said that for espresso, expected outputs are about about 2.2 grams per second, ranging down to roughly 0.8 grams per second at the lowest RPM.
"While Lagom P64 is designed mainly to satisfy the needs of home enthusiasts, we don't see why it can't be used in a commercial environment that requires on-demand grinding duty, such as for special menus or brew-to-order," said Yang. "In fact, we are hoping to collaborate with interested cafes in the future that may have such need, so that potential buyers can see the Lagom P64 in action."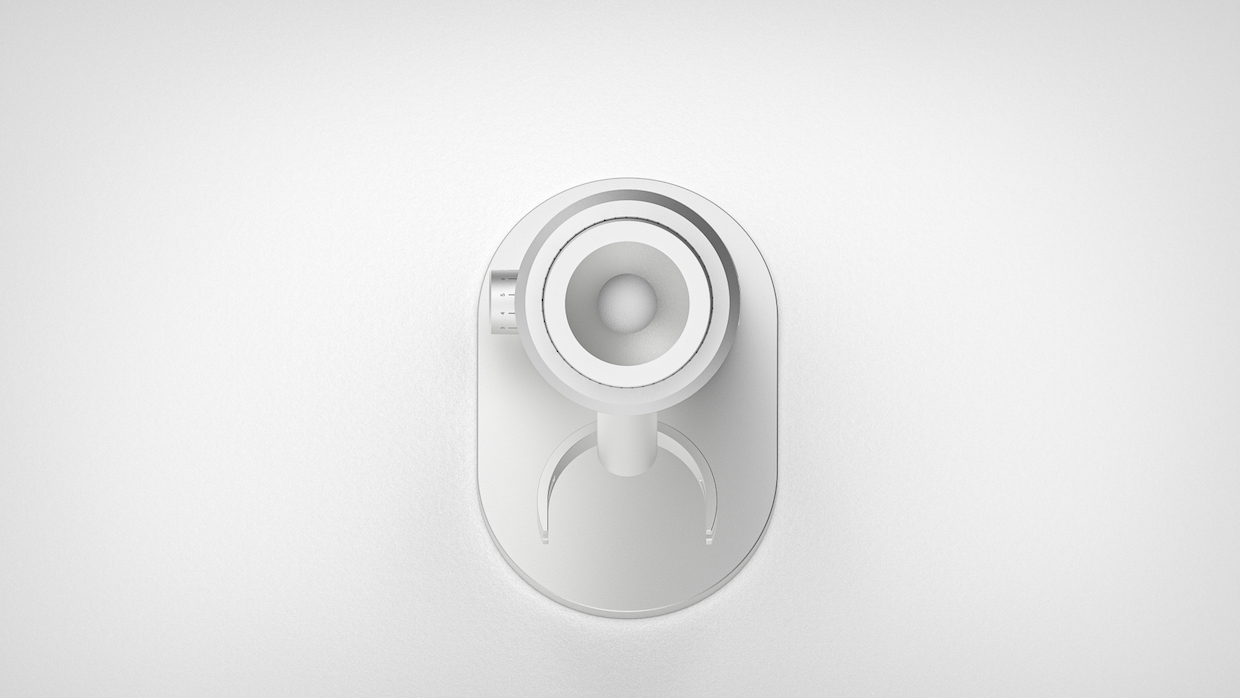 Another new product on the near horizon is one that reaches back into that Helor legacy. The company is readying a motorization kit for Helor 101 manual grinders.
"This was created in response to the feedback from our existing Helor 101 customers, who wanted a step-up in convenience while retaining the benefits of Helor 101," said Yang. "As a growing company, we are definitely looking to grow our portfolio and to extend our product line with the hope of becoming one of the major grinder manufacturers in the specialty coffee industry."
Pre-orders for both 100-110V and 220-240V versions of the Lagom P64 launch this Saturday, Sept. 7, beginning at $1,475 USD.
Howard Bryman
Howard Bryman is the associate editor of Daily Coffee News by Roast Magazine. He is based in Portland, Oregon.