After three years of sellouts at a 1,500-person-capacity venue in Dogpatch, the San Francisco Coffee Festival is going even bigger this year at San Francisco's Fort Mason Center for Arts & Culture (FMCAC) festival pavilion.
Taking place Saturday and Sunday, Nov. 2-3, the festival will feature more than 80 exhibitors, according to the organizers, many of whom are roasters from the Bay Area and well beyond who are likely to be offering show-goers some of their finest roasts.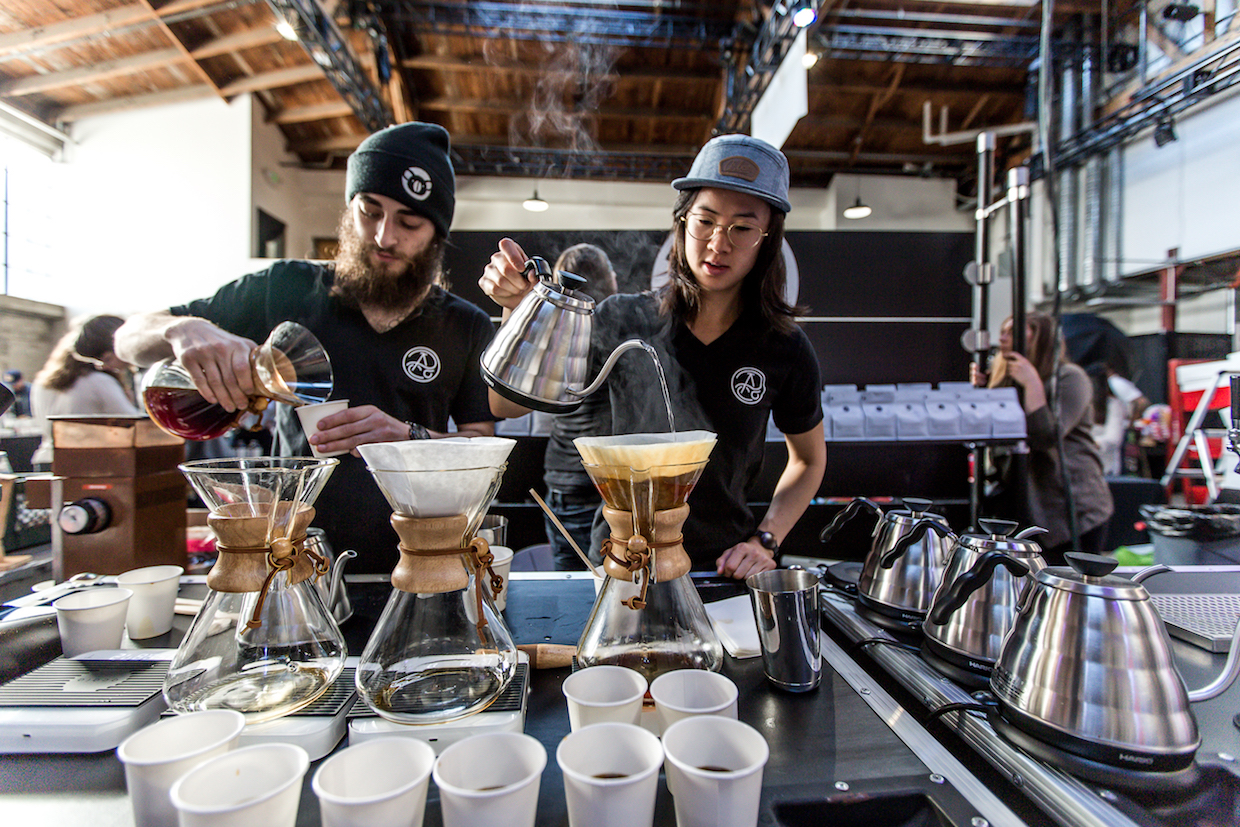 The festival is also introducing a program called Coffee Convos, involving panel discussions that will take place throughout the weekend on a wide range of topics — anything from sustainability in the roasting industry or the challenges faced by women in the coffee industry to hot tips on how to up your coffee game on Instagram.
There will also be about a dozen local specialized food purveyors on hand with jitters-absorbing fare, as well as art installations, interactive demonstrations and live music.
The annual event is produced by the New York City group Craft Hospitality, whose "Experiences" division is behind other such whimsical and culinary events as the DC Wine Fest and the NYC Craft Distillers Festival.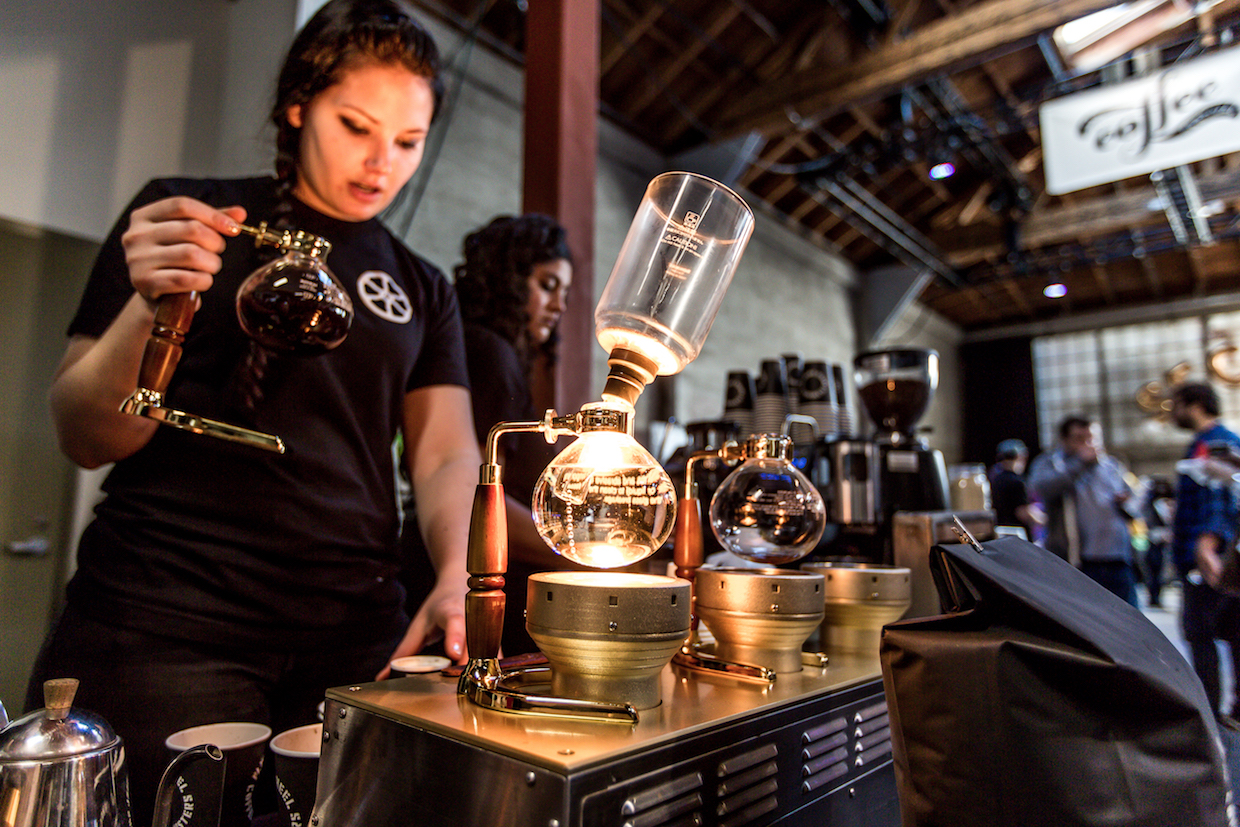 Each day of the festival is divided into two sessions for general admission ticket-holders, while VIP tickets allow for additional access. Individual ticket prices range from $29 (GA, in advance) to $70 (VIP, at the door).
While the organizers say they are still adding to the list of events and exhibitors, the following roasters are already scheduled to participate:
Proyecto Diaz Coffee, Tico Coffee Roasters, Allegro Coffee Roasters, Santa Martha Coffee, Grand Parade Modern Coffee Collection, Ritual Coffee Roasters, Verve Coffee Roasters, AKA Coffee, Chromatic Coffee Co., Voyager Craft Coffee, Abanico Coffee Roasters, Counter Culture Coffee, Flashlight Coffee Co., Big House Beans Speciality Coffee Roasters, SF Bay Coffee, 1951 Coffee Company, Fable Coffee,  Cento Coffee, Red Whale Coffee Co., Sextant Coffee Roasters, Temple Coffee Roasters, 3-19 Coffee, Peerless Coffee & Tea, Rise Brewing Co., Equator Coffees, Higherland Specialty Coffee, Lee's Coffee Roastery, The Crown Royal Coffee, Drink Coffee Do Stuff, Madcap Coffee Company, Bird Rock Coffee Roasters, Réveille Coffee Co, Timeless Coffee, Kasama Ca Phe, Coffee At Wang's, Motivat Coffee Roasters, Acre Coffee, Klatch Coffee, Sin Fronteras Coffee, Awaken Cafe & Roasting, Strong Arm Coffee Roasters, La Colombe Coffee, Buddha Beans Coffee Co., Sudden Coffee, Bluestone Lane, ONYX Coffee Lab, Kickapoo Coffee Roasters, Royal Ground Coffee, Chocolate Fish Coffee Roasters, Red Bay Coffee, Mother Tongue Coffee, Lady Falcon Coffee Club, and Black Oak Coffee Roasters.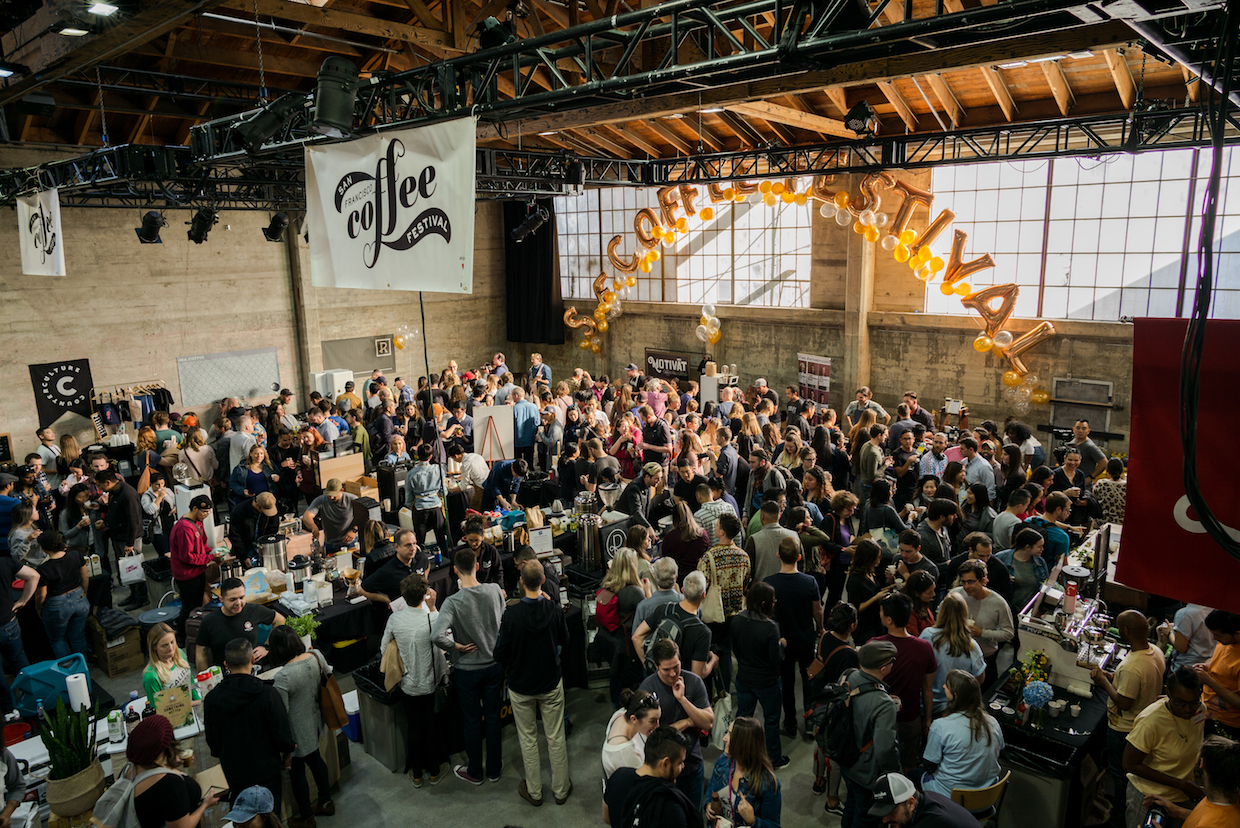 Nick Brown
Nick Brown is the editor of Daily Coffee News by Roast Magazine.