A little bird has nestled into downtown Milwaukee, singing sweet songs of coffee. From its newly spruced up spot on the ground floor of the historic Hotel Wisconsin building, Canary Coffee Bar is offering Milwaukeeans a high-quality multiroaster coffee program with a drinks menu that includes flights, mocktails and more — all within an elegant but intentionally cozy setting.
Canary Coffee Co-Founder Colin Whitcomb told Daily Coffee News that while the overall interior aesthetic is decidedly modern, clear effort was also made to honor the building's history and the city context.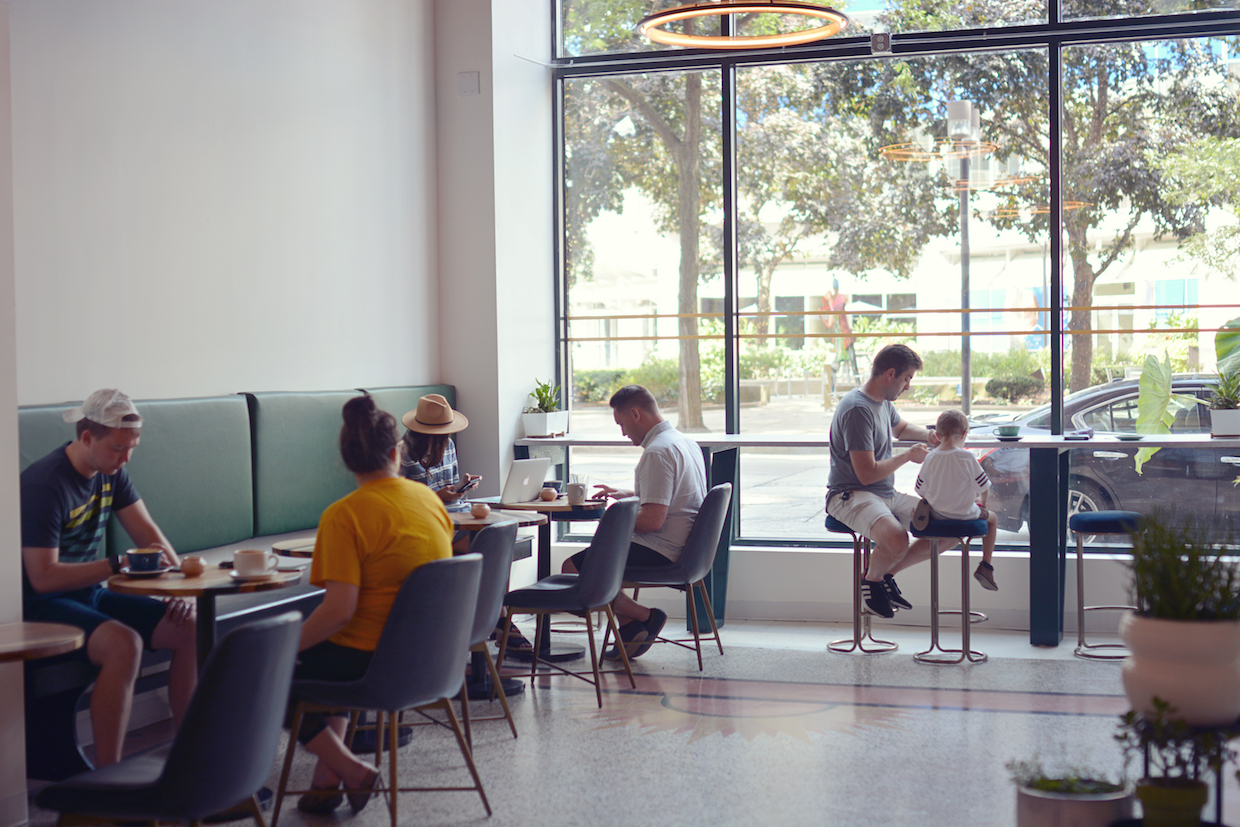 "We nodded to the age of the building with the coffered ceiling and drawing the deep green of the building exterior into our space," said Whitcomb. "The deep leather on the chairs also makes us think of club chairs you might have found in the Grand Wisconsin Hotel when it was built."
Patrons sinking deeply into those lounge-reminiscent chairs can do so while savoring espresso drinks extracted on an ABR-equipped 3-group La Marzocco Linea PB machine supported by a Mahlkönig Peak. EK43-ground drip brews are prepared in batches via Wilbur Curtis G4 Twin Thermopro, or individually on a pair of Curtis Gold Cup brewers.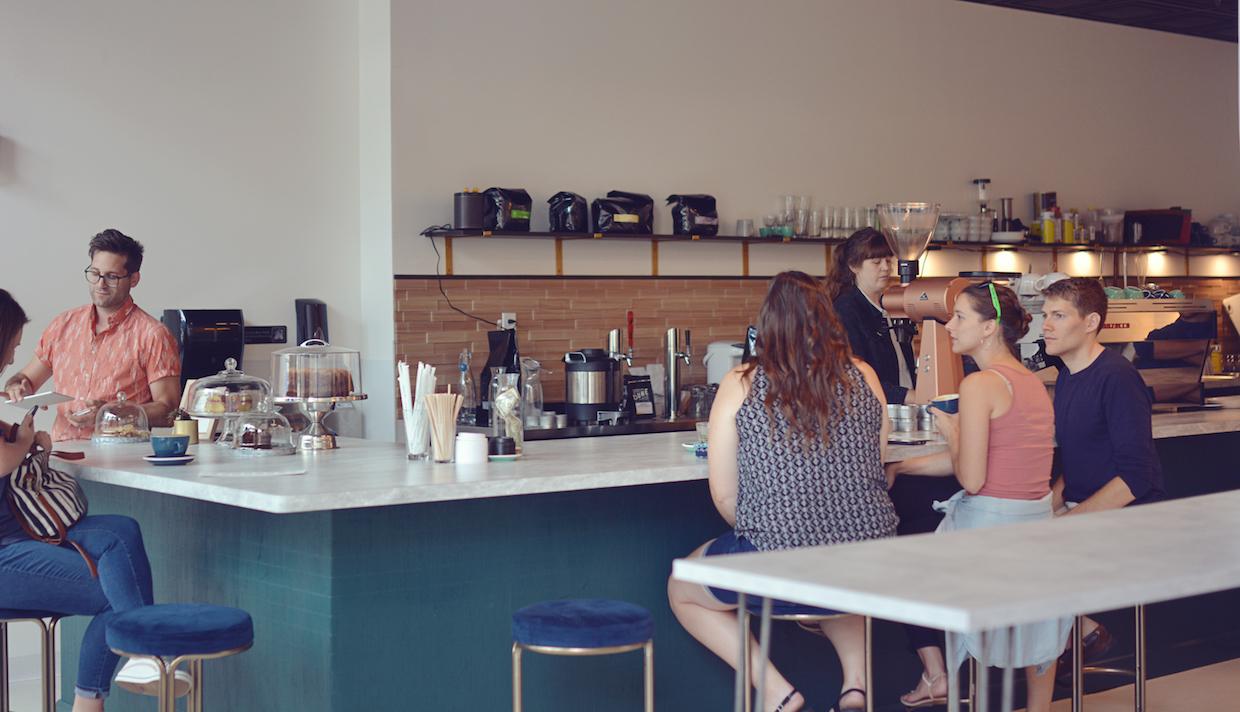 Madcap Coffee of Michigan and Washington D.C. provides the house espresso; Dune Coffee Roasters out of Santa Barbara, California, is the current transient brand, and a nitro cold brew by Milwaukee's own Pilcrow Coffee Roasters flows on tap. Said Whitcomb, "Right now I'm basically just buying coffee from my friends."
A four-year Barista Guild of America (now just Barista Guild) executive council member who has attended 13 consecutive Barista Camps, Whitcomb is also a Madcap Coffee alumnus himself, working in sales and quality control after serving in an around Milwaukee as a barista and trainer.
Whitcomb has also "moonlighted" at La Colombe, as well as at Kickapoo Coffee in Milwaukee. As for whether Canary is now working towards its own roasting program, Whitcomb voiced "a resounding "no," citing the proliferation of quality roasters.
"The marketplace is very crowded, with little space to differentiate yourself," said Whitcomb. "It seems like most coffee roasters all have the exact same sales strategy and selling points. At the same time, the coffee service space has largely been stagnant, or at least has more room for differentiation. Our ethos is creating a space to celebrate the diverse array of coffees out there."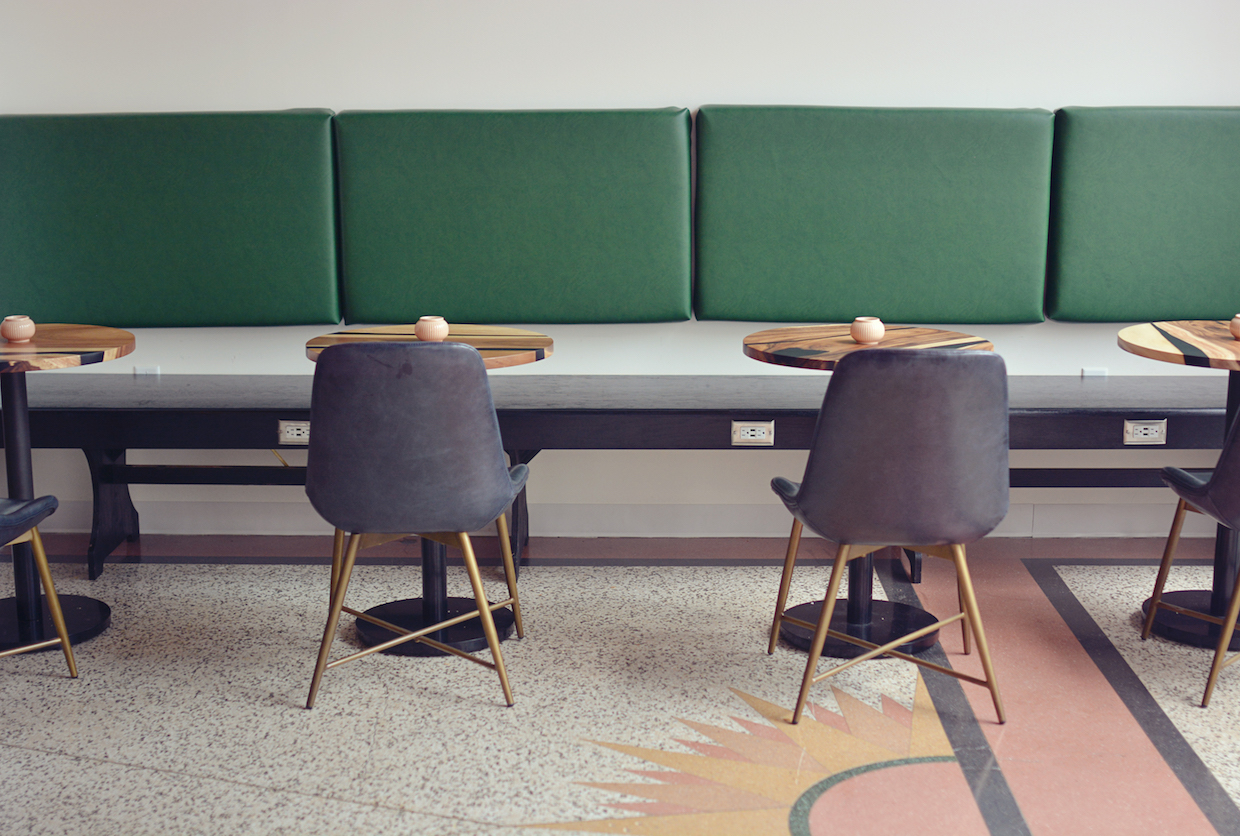 Canary Coffee Bar is located at 720 N Old World 3rd Street in Milwaukee.
Howard Bryman
Howard Bryman is the associate editor of Daily Coffee News by Roast Magazine. He is based in Portland, Oregon.