Sacramento, California's Temple Coffee Roasters' own network of coffee temples has expanded, with the opening of a sixth location across from Fremont Park in Midtown.
Each of Temple's cafes can be traced back to Temple Coffee Roasters Founder Sean Kohmescher's vision for a coffee company upon returning from a lengthy stay in Indonesia in 2005. Since then, Kohmescher has led all six of the company's retail shop designs, attempting to create distinct, community-minded spaces in which to serve the best coffee possible.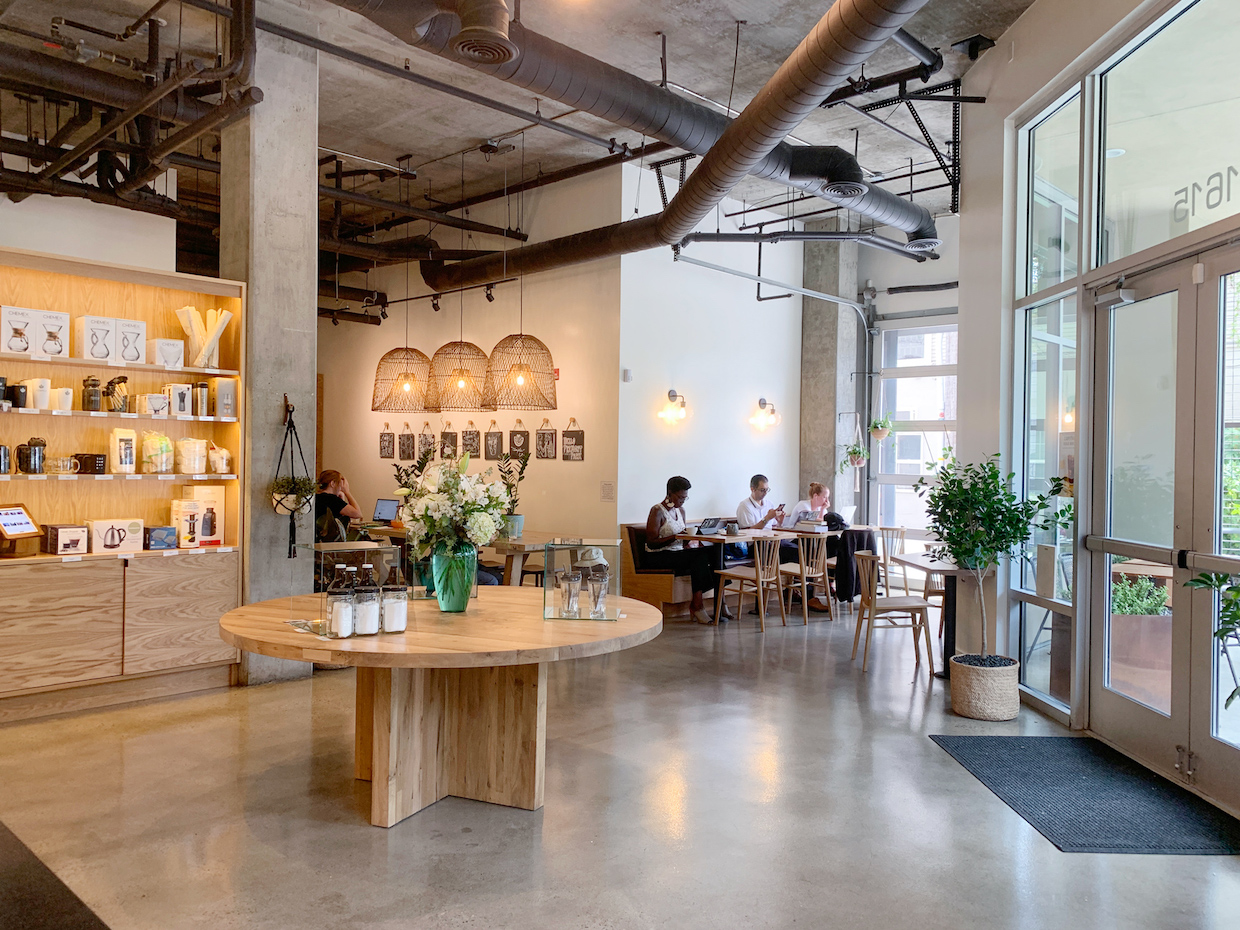 Temple had been looking to expand to the Fremont Park neighborhood for years, TCR Creative Director Vincent Sosa told Daily Coffee News, and the chance finally came in the form of a former cafe space that had closed.
"It's a really up-and-coming neighborhood with tons of new residential buildings and new businesses popping up," Sosa said. "We saw it as an opportunity to be that neighborhood's neighborhood cafe, really, because the only other option in that area was a Starbucks."
The new cafe is designed to echo its urban park neighbor, Sosa explains, with floor-to-ceiling windows for loads of natural light. The approach extended to the furnishings, natural surfaces such as white oak, wicker baskets and bamboo fixtures throughout the cafe.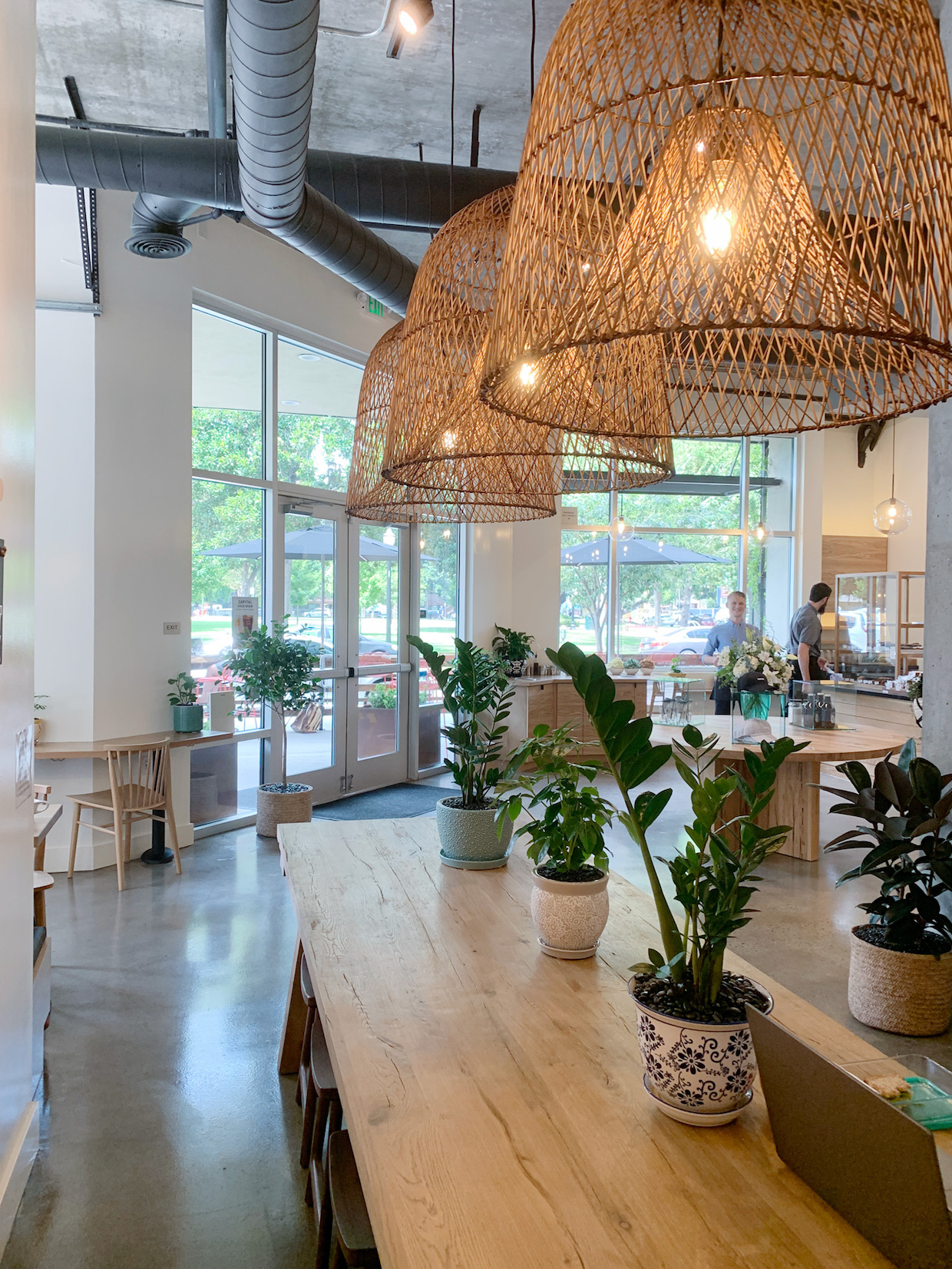 "We [also] added a lot of plant life throughout the interior of the cafe to bring elements of the park to the inside," Sosa said. "We really wanted to tie in that natural theme with the area that's around."
At the new bar, Temple boasts a brand new La Marzocco KB90 espresso machine, heralded for its ergonomic "straight in" portafilter design and an advanced auto-purging and self-cleaning system. Temple was one of the first 30 recipients of the machine.
As luck would have it, the KB90 also fit into the cafe's overall look. "We had originally thought we would repaint the machine to match the Temple aesthetic, but when it arrived, with its bright red finish and chrome accents, we decided to just leave it as is because for this particular space we thought it would be a great focal point," Sosa said. "The first thing you see when you walk into this cafe is this gorgeous bright red La Marzocco machine."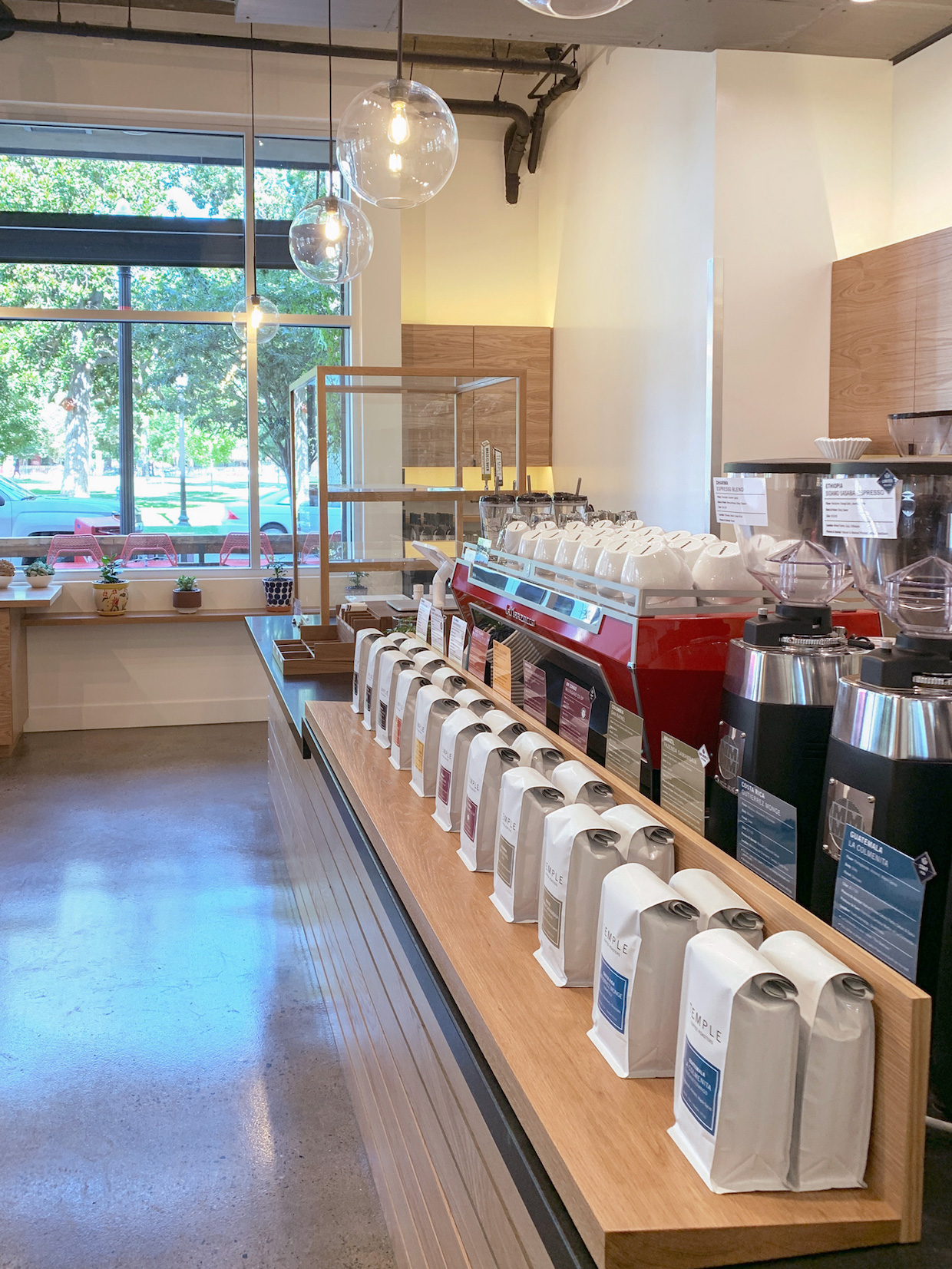 The KB90 is supported by Mazzer Kony grinders; batch brew is handled by a Curtis G4; and pourovers are made by four Curtis Seraphim brewers. Nitro and regular cold brew are also available on tap, as are Seraphim-flash-brewed iced coffee drinks.
One item unique to the new 16th Street location is matcha, available both hot and iced, supplied by Portland, Oregon's Mizuba Tea Co. and sourced from Uji, Japan.
Pastries from local favorite Estelle's Bakery are complemented by vegan and gluten free options from Sugar Plum Vegan Bakery, helping to meet the growing demand for quick, quality options in the neighborhood.
The shop fortuitously opened this summer in time for many of the free neighborhood events at Fremont Park, giving the Temple team immediate access to many of its new neighbors.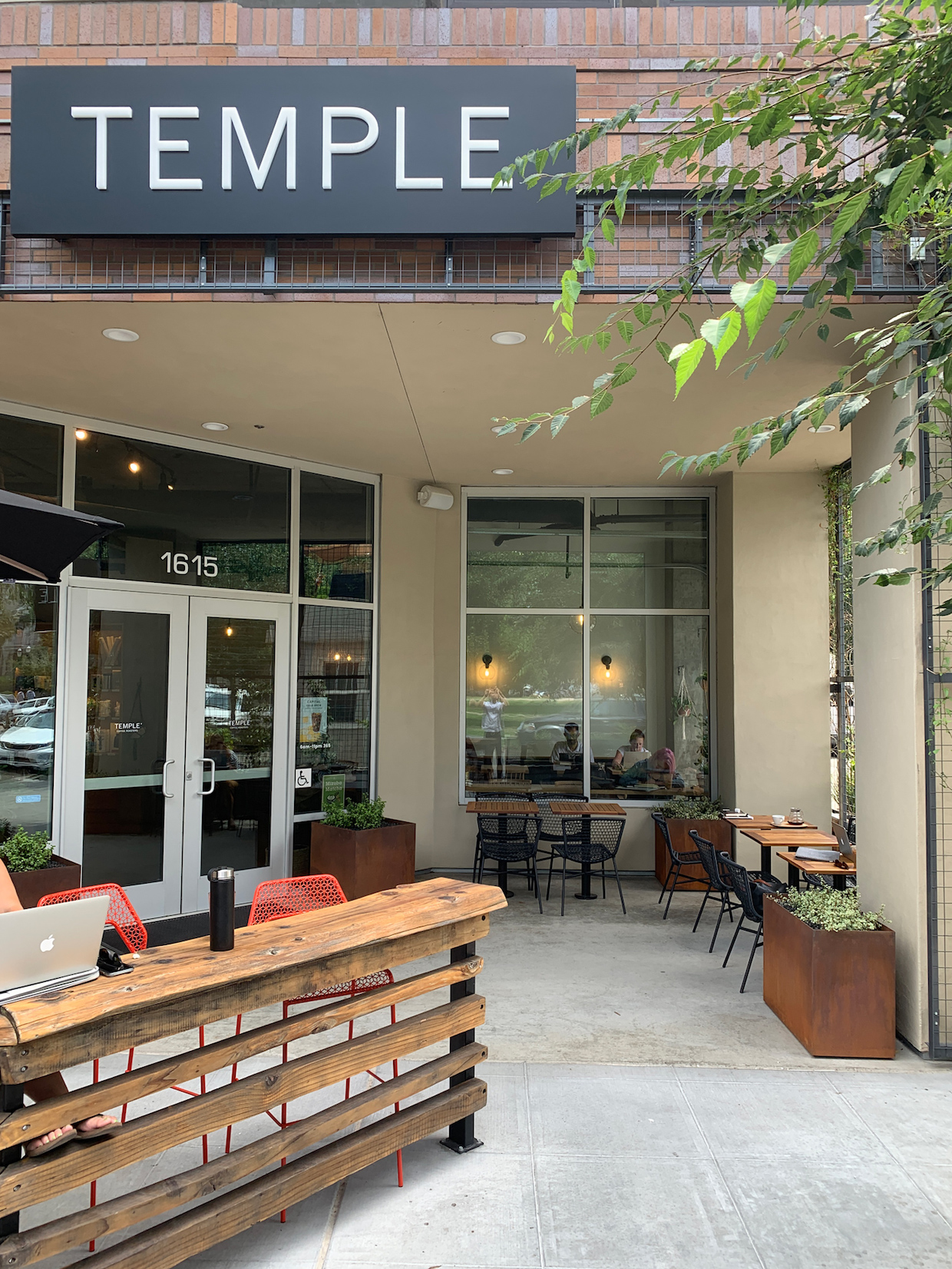 "We're just excited to be a part of the Fremont Park neighborhood," said Sosa. "It's perfect timing, really, because we see it as not just an opportunity to serve all the people in this area, but [also] as a way to integrate ourselves more into this changing, budding Sacramento lifestyle, especially as the city grows."
Temple Coffee Roasters' new cafe is located at 1615 16th St between P and Q across from Fremont Park in Midtown Sacramento. 
Fionn Pooler
Fionn Pooler is a freelance writer and former coffee professional based in Ann Arbor, Michigan.