Northeastern hearts are swelling as the New York/New Jersey border-hugging coffee company Java Love Coffee Roasting has opened its fourth location in the area, one that also provides a new home for the company's roasting operations.
The woman-owned business that started in 2011 has moved its 12-kilo Diedrich roaster — affectionately named Jon Bon Java — out from its compact original storefront on Kauneonga Lake and into its new 4,500-square-foot location in Suffern, New York, which includes office and kitchen space as well as a new retail coffee bar featuring Rancilio and Bunn brewing equipment.
"Jon Bon Java has treated us well and is such a work horse," Java Love Co-Founder Jodie Dawson told Daily Coffee News of the machine that rode a flatbed truck from shop to shop earlier this month. "He is our shining star."
In the former bank building it now calls home in Suffern, Jon Bon Java will continue to have an audience with patrons as it does the noble work of turning green coffees brown, in an environment that, while new, remains familiar to fans of the progressive local brand.
"In all of our stores we have brand connectivity so you know it's a Java Love vibe when you walk in," said Dawson. "We have worked with Shaun Killman Designs in all of our shops. He is a master of artistry and millwork using reclaimed wood, and has been able to link our Catskill woods heritage throughout stores."
The company also worked with Blanche Garcia's B-Garcia Designs in Montclaire, New Jersey, to create different "moments" for guests to experience around the space. In the former bank vault, Java Love is currently building a space for meetings, while additional seating areas will also continue to be refined in the weeks to come.
For green coffees, the eight-year-old company works with importer Hacienda La Minita, which Dawson praised for its emphasis on sustainability through its own farms and through longstanding relationships at origin. Java Love also sources greens from Organic Products Trading Company, specifically for its Café Feminino offerings, in solidarity with their fellow women in coffee. Java Love also recently expanded its own branded loose-leaf, organic tea line.
With the new roastery, Dawson said the steadily growing company will continue its forward march, "putting one foot in front of the other until we can't anymore.
"We often find that in many environments we aren't taken seriously or underestimated as a legitimate business," Dawson added. "Whether it's with a vendor, a bank, or other business owners there is an element of surprise to what we have been able to accomplish. Those responses just make us push harder for our own business as well as on behalf of all women business owners."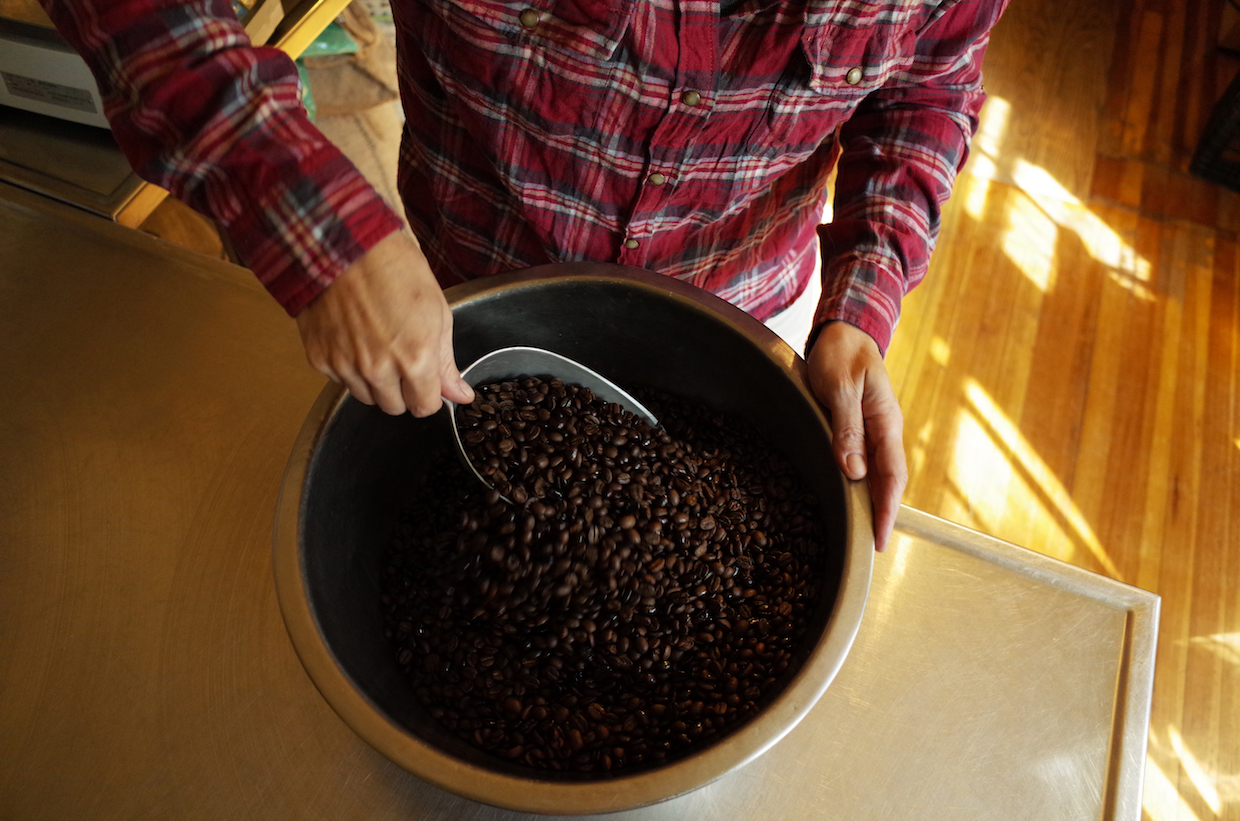 Java Love Coffee Roasting is now open at 50 Lafayette Ave. in Suffern, New York. 
Howard Bryman
Howard Bryman is the associate editor of Daily Coffee News by Roast Magazine. He is based in Portland, Oregon.